START WITH SCENT
This Voluspa French cade and lavender diffuser gives off the scent of a candle without the worry of an unattended open flame. The essential oils last up to six weeks. Be sure to flip the reeds every week to rejuvenate the scent.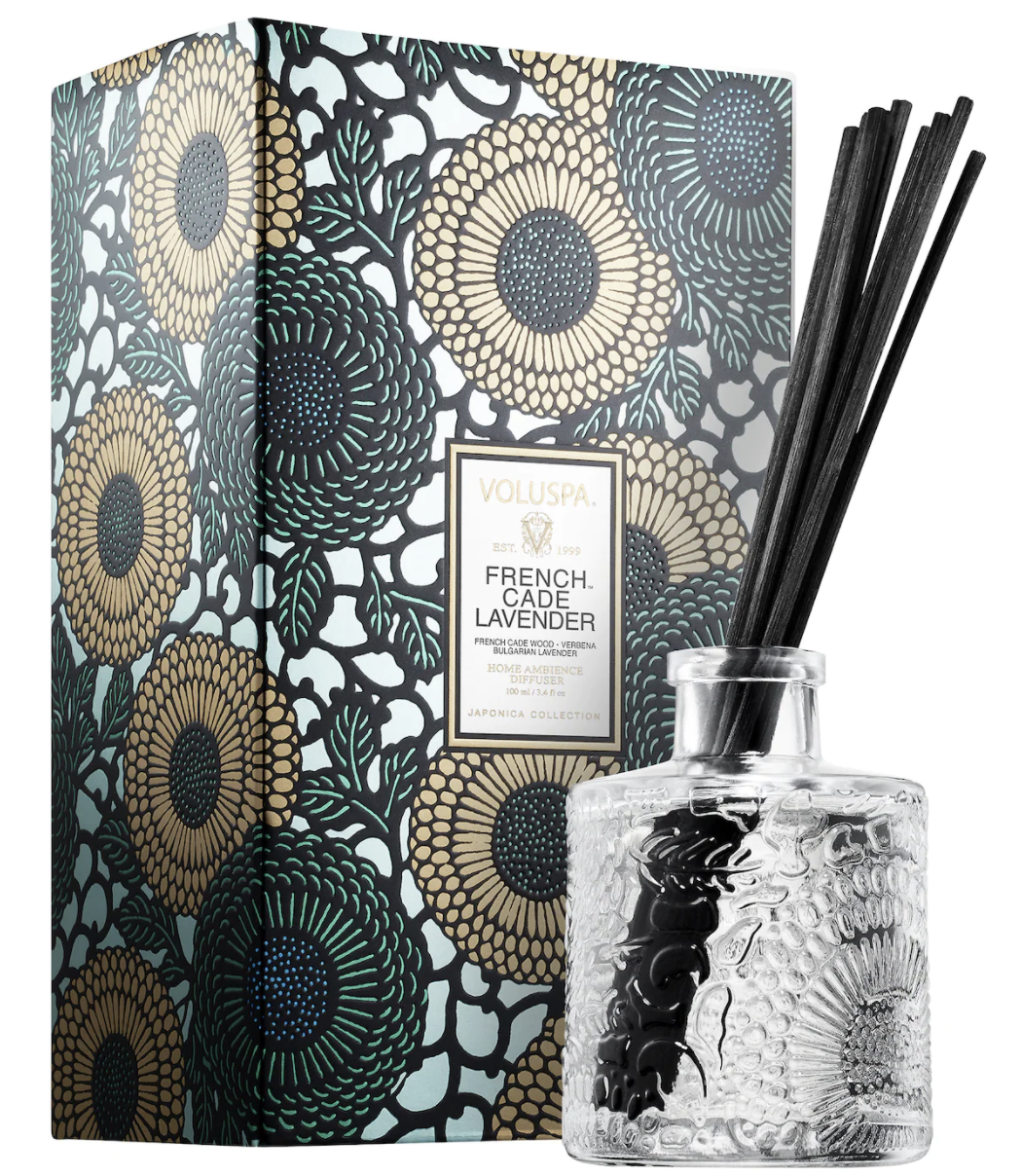 FRENCH FOR 'WASH YOUR HANDS'
Bar soap in a guest bath has gone the way of the dodo, thanks to the coronavirus. It's all about the pump now.
Compagnie de Provence liquid Marseille soap is about as luxurious as hand-washing can be. The company was founded in the 1990s, and scents are developed in the world-renowned perfume village Grasse in the Provence-Alpes-Côte-d'Azur region.
Made from glycerin, a trio of oils and gentle scents like rose, cashmere and cotton linen, this is a premium hand soap that lasts (both the plastic and glass bottles are refillable). The 300mL comes in a clear and thick plastic bottle, whereas the 500mL
bottle is black-and-white lacquered glass.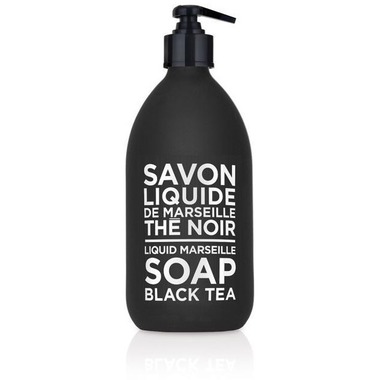 THE SHOWER CADDY THAT STICKS
IKEA's TISKEN line is all about the suction cup (no drilling or assembly required), and this shower caddy is the biggest item in the set. Users give it high marks for sturdiness and cleanliness (drainage holes prevent yuckiness), simplicity and versatility. Hang it in the shower for shampoo, conditioner and body wash. For bathrooms short on storage, these can also hold hairbrushes, skincare items, deodorant and small face towels. (If kids are sharing a bathroom, this is a great way to separate their stuff.)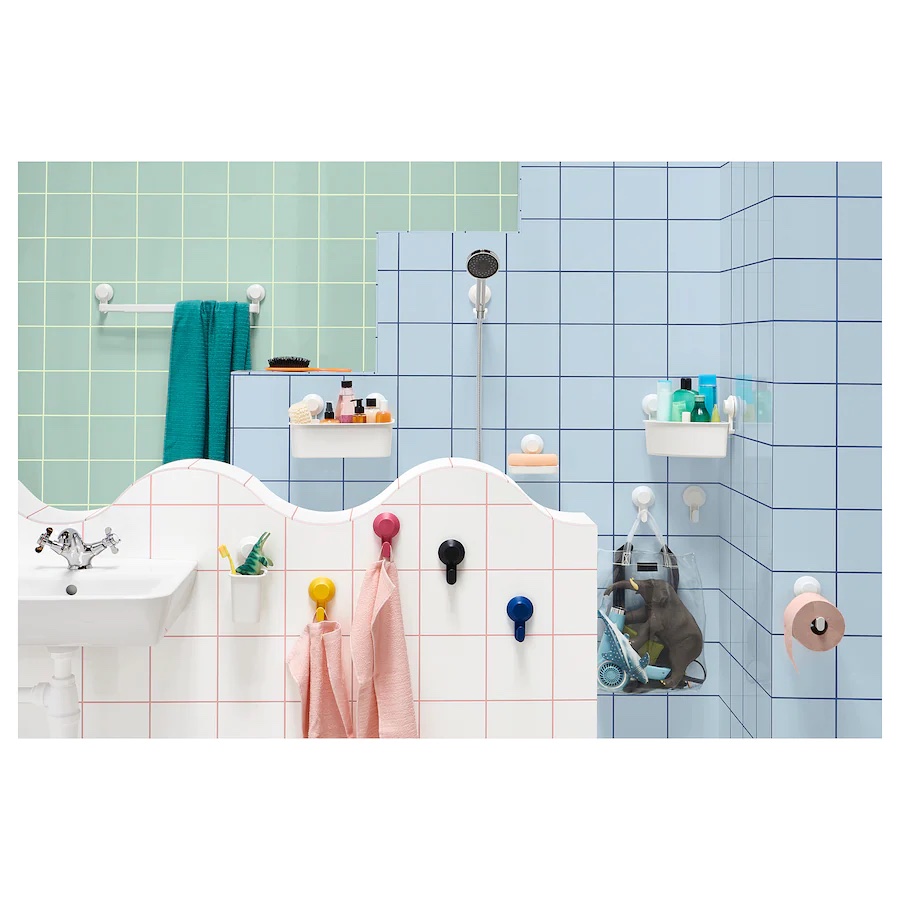 AS CLASSY AS GARBAGE GETS
This faux-wood wastebasket from Simons has a warm tone that works nicely against the tile for bathrooms that feel a little stark. It easily fits any space and isn't aesthetically intrusive.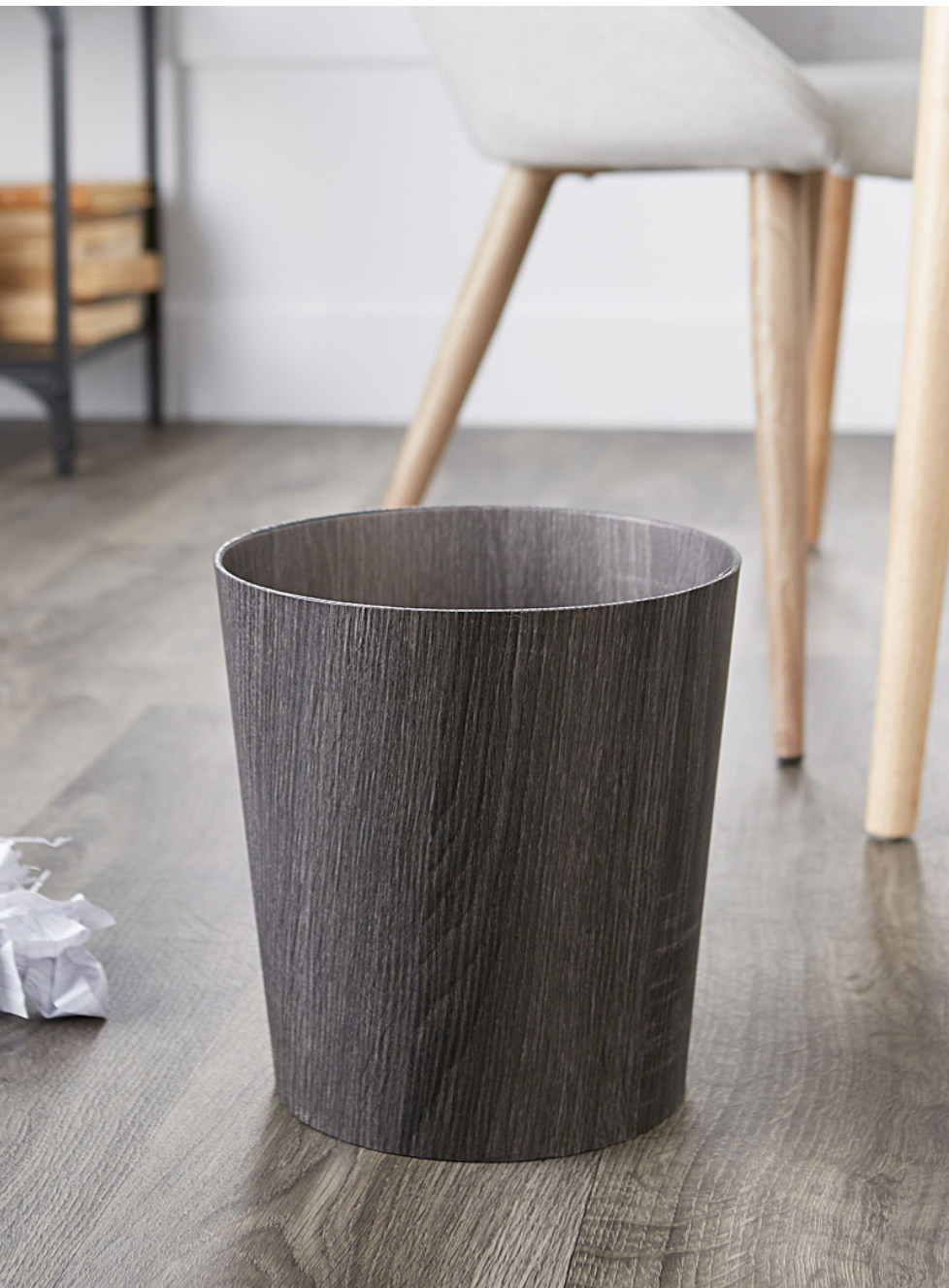 If you prefer to have a covered basket, this rounded Umbra option with a swivel lid can be tucked away. The plastic makes for easy wipe-downs, too.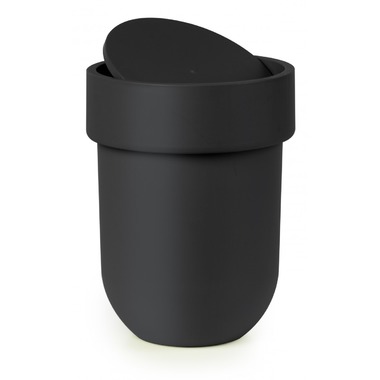 MIRROR, MIRROR... YOU KNOW THE REST
Mirrors make a room look bigger, and hanging more than one is an effective design trick. Mixing the size, shape and frame makes for an interesting design feature that doesn't have to cost a lot of money. A whimsical cloud mirror with a lacquer frame from H&M, a set of gold-framed round mirrors from IKEA, and this unique teardrop mirror from Urban Outfitters (on sale right now) can instantly transform a room. (Stock up on no-nail wall hangers. These ones can handle up to 16 pounds.)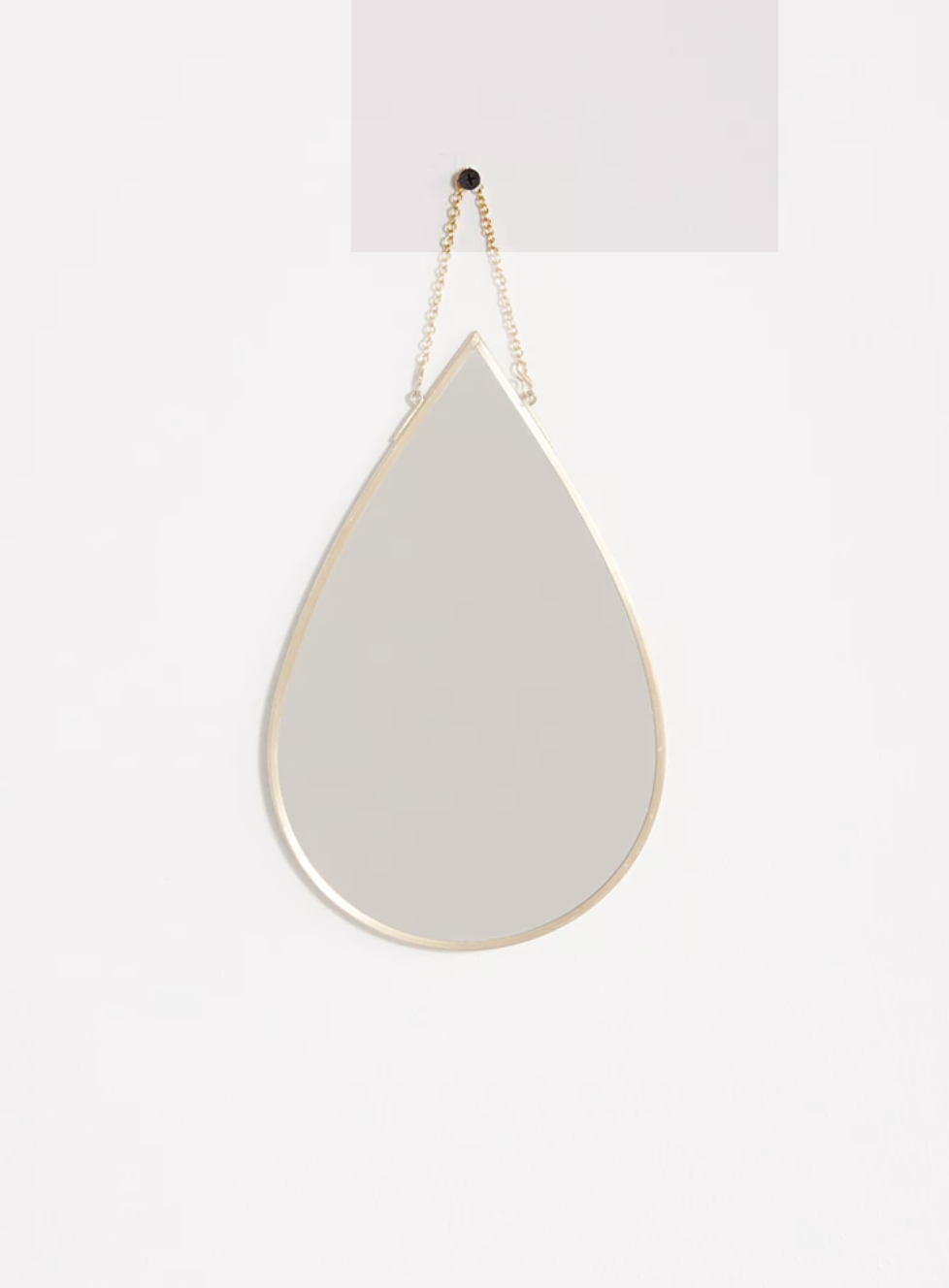 BATH MATS THAT DO THE MOST
Cheer up the space with some help from this Urban Outfitters half-oval mat.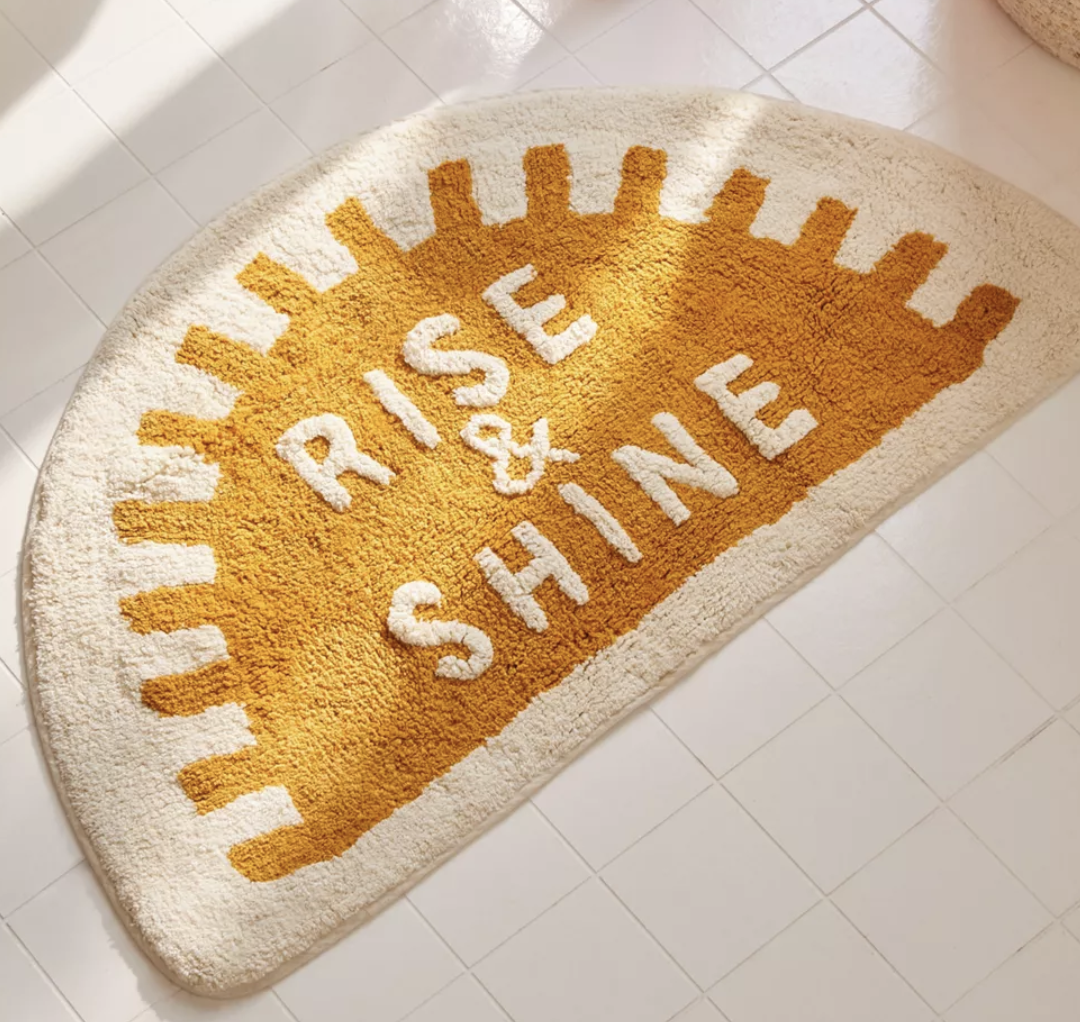 Always wanted subway tiles in the bathroom? This Crate & Barrel white bath mat gives the illusion without the grout work.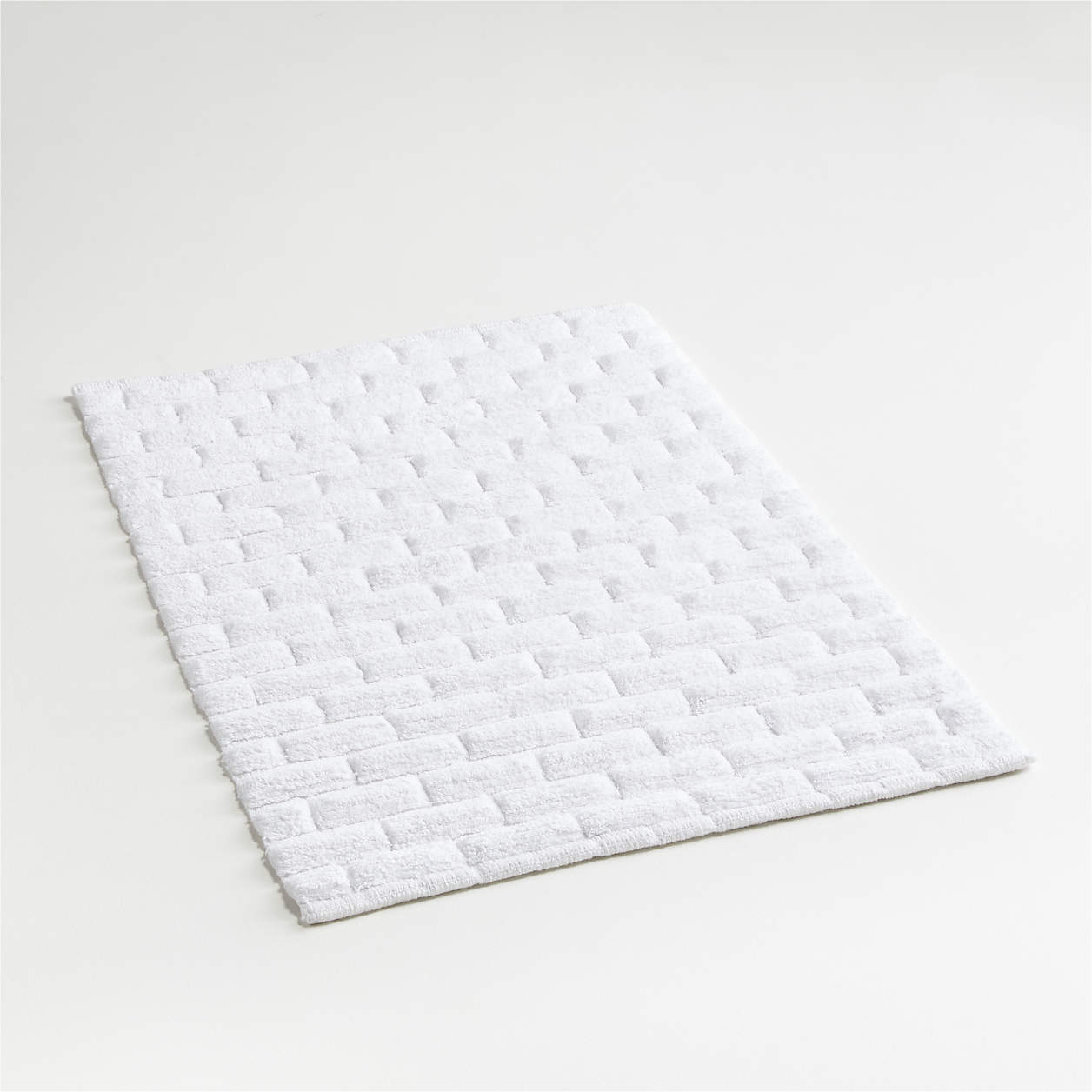 It's hard to believe that wall-to-wall carpeting once included the bathroom (it's frightening to think about what festered in those shag fibres). For that plush feeling (without the grossness of actual carpeting around a toilet), this diamond-print rug from H&M is fluffy with a non-slip backing. It's also 18x24, so it'd fit nicely in a smaller space.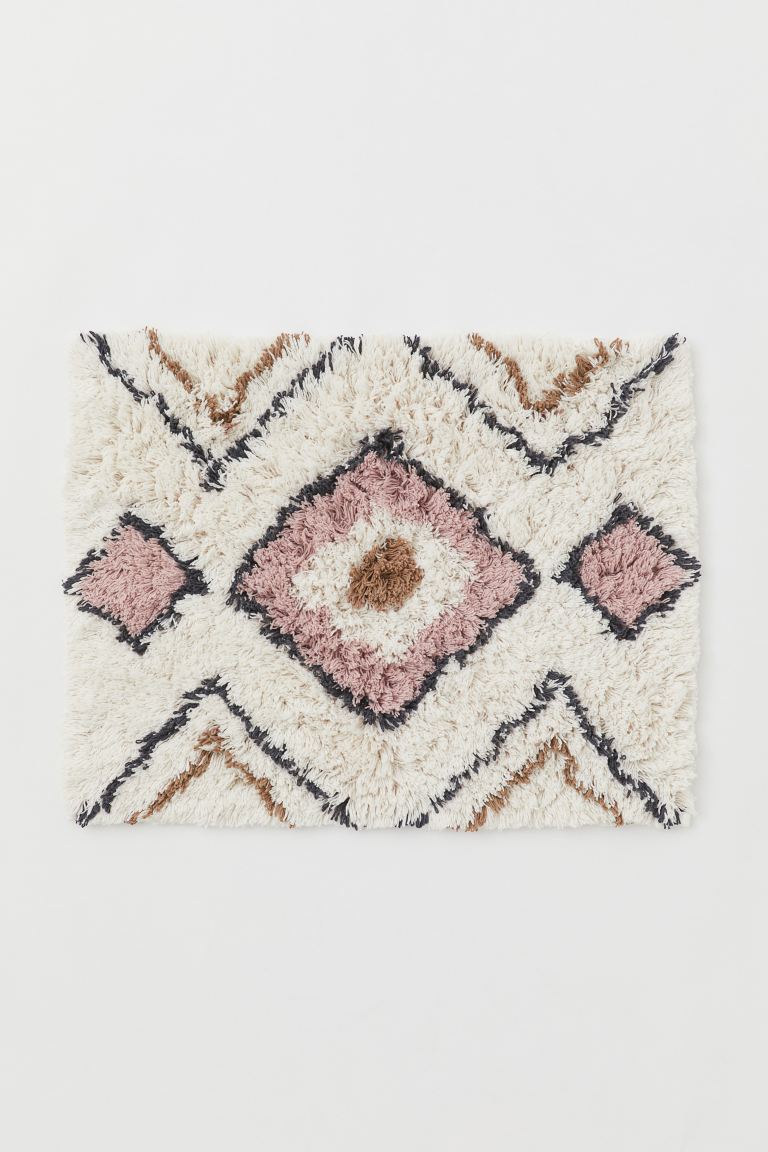 TISSUE BOX MAKES A COMEBACK
Most cardboard tissue boxes are covered in a loud print, but tissue box covers aren't very common because they feel like an accessory that belongs in Great Aunt Edna's boudoir. This shiny resin box from Simons is ultra-modern. For something a little softer, there's a hand-woven rattan tissue box cover at Crate & Barrel.
This one from Amazon comes with extra storage components, great for cotton swabs, makeup brushes, files and nail clippers.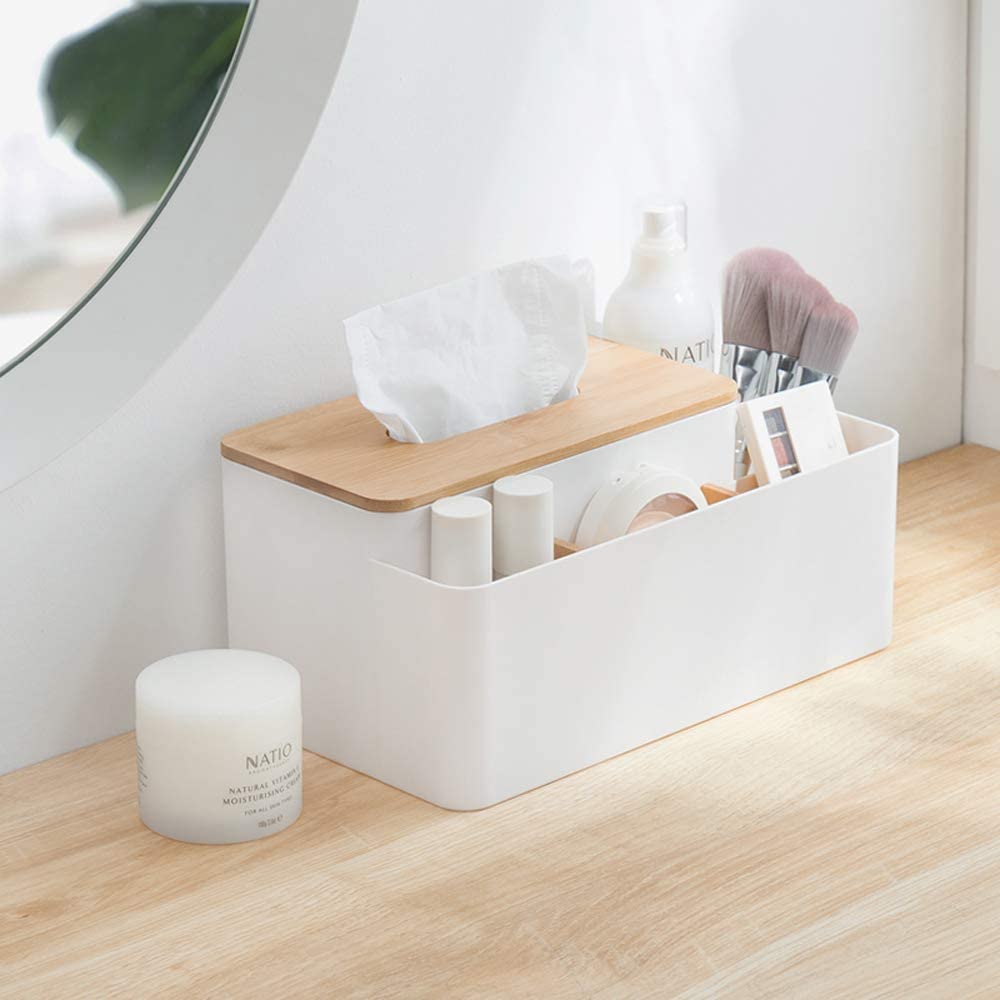 STANDOUT SHOWER CURTAINS
Shower curtains instantly refresh a space. It's the most inexpensive way to change the look of a bathroom. This blue-and-grey colour-block version has a Canadian bent with the mountain motif and the modern geometric shapes and details (like stars and chevron snow lines). Stripes are also a great way to add some texture to a space without business, like this iDesign multi-colour option.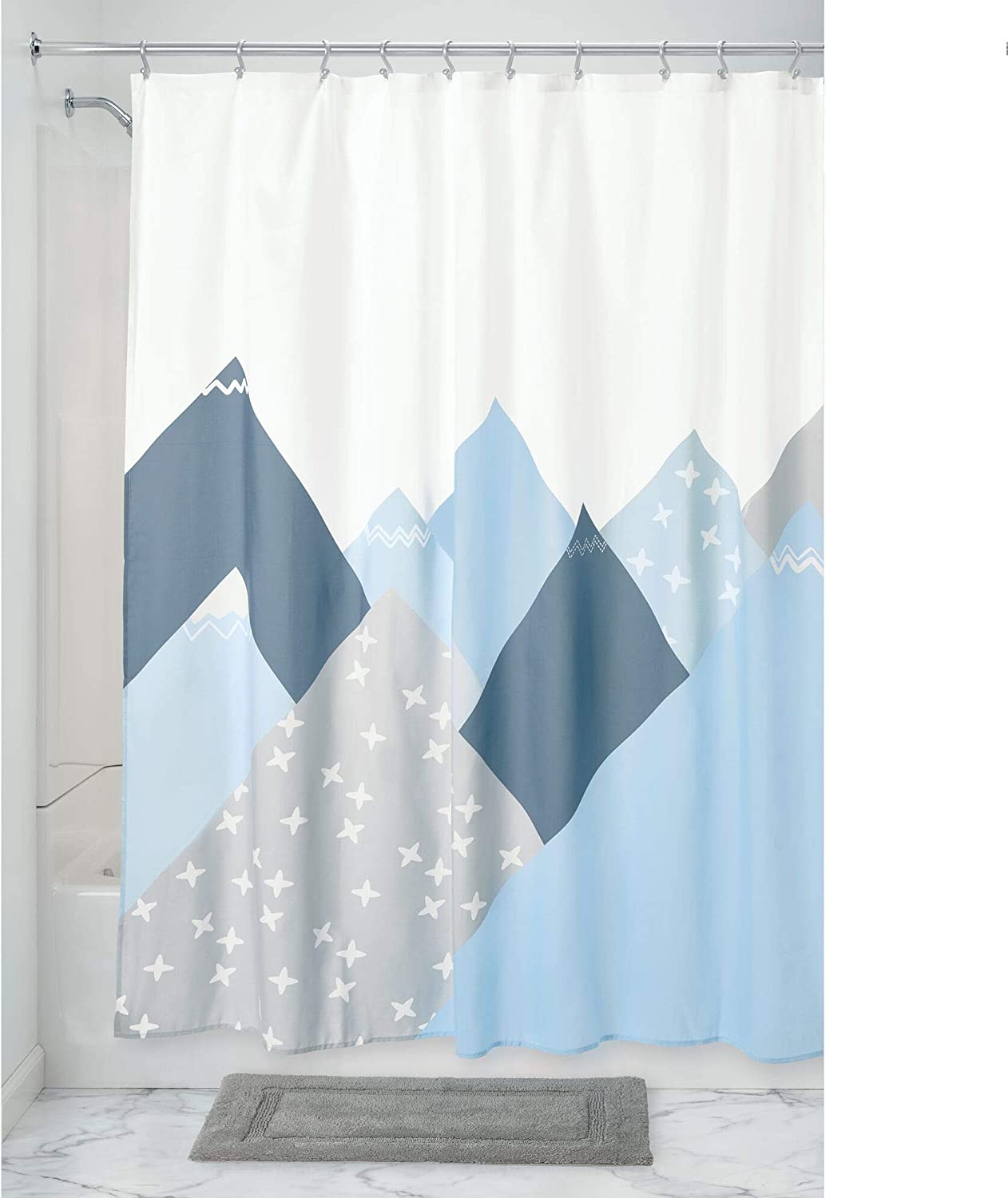 GUEST TOWELS THAT EVERYONE WILL USE
No one really displays a fancy set of towels for guests anymore, but keeping three to four hand towels on hand for company is just part of being a grown-up. These soft waffle hand towels from Crate & Barrel come in four colours. The stone is warm neutral and works well well against white walls. So would this blue poppy Marimekko hand towel in its signature print.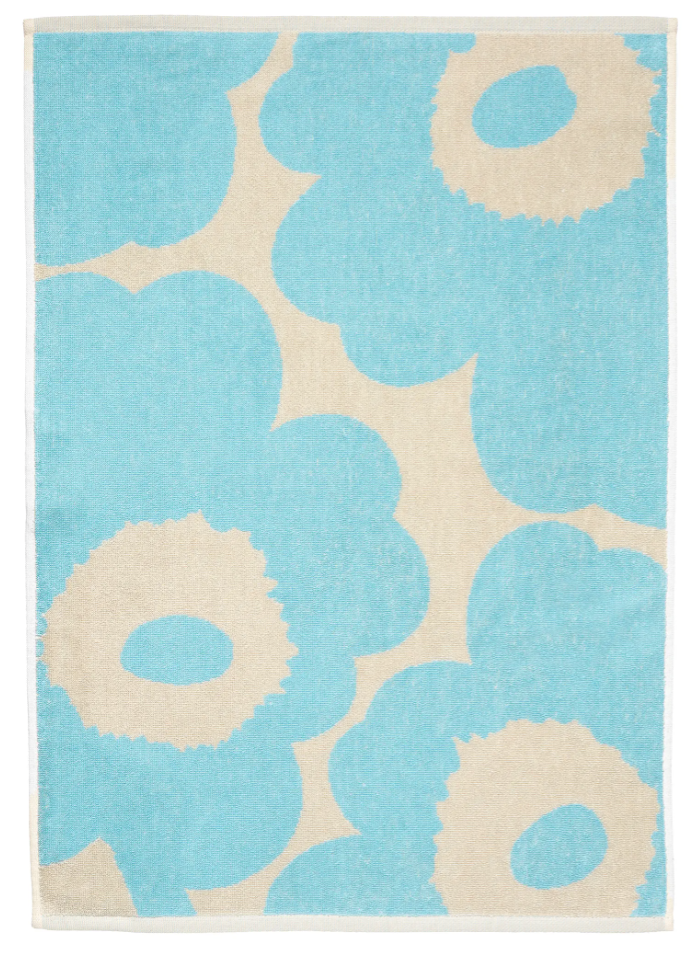 EXTRAS TO ADD SOME PERSONALITY TO YOUR SPACE
Cleaning a toilet isn't cute, but this ceramic kitty toilet brush holder is.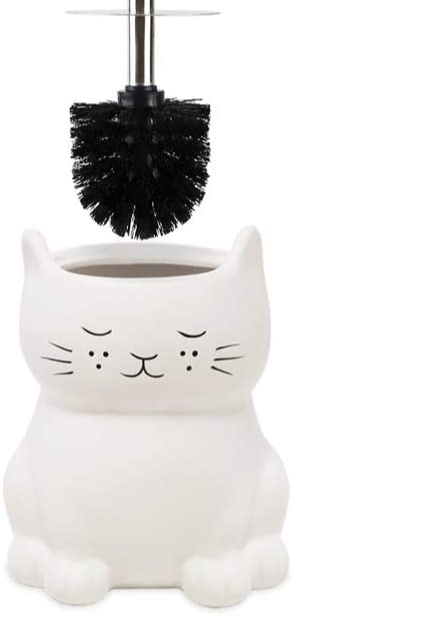 Adding some greenery always gives a space some warmth. Snake plants (like this one from Plant Collective) are ideal for bathrooms because they flourish in humidity and don't require direct sunlight. Water when the soil has completely dried out (every four to six weeks). It's as low maintenance as it gets.