It was a statistic that shocked virtually everyone in the province.
Last year, the B.C. College of Family Physicians reported that roughly one million British Columbians – or one in five – is without a family doctor. And among those who do have one, there is increasing fear about losing access to basic healthcare as a result of their doctor either retiring or shutting down their practice.
"Right now, we're in a world of scarcity," says Sonia Furstenau, leader of the BC Green Party, about the current state of the province's primary healthcare landscape. "Everyone is trying to get onto a family doctor list or trying not to lose their family doctor."
Compounding the problem, she adds, is "the closure of walk-in clinics, which is what people use as a measure when they don't have a family doctor. So, it's not just more people without a family doctor; it's more people who don't have the additional stop gap of a walk-in."
These closures, in many instances due to a chronic shortage of available physicians, has resulted in a knock-on effect of B.C. now having the longest clinic wait times in all of Canada – estimated, in fact, to be more than double the national average.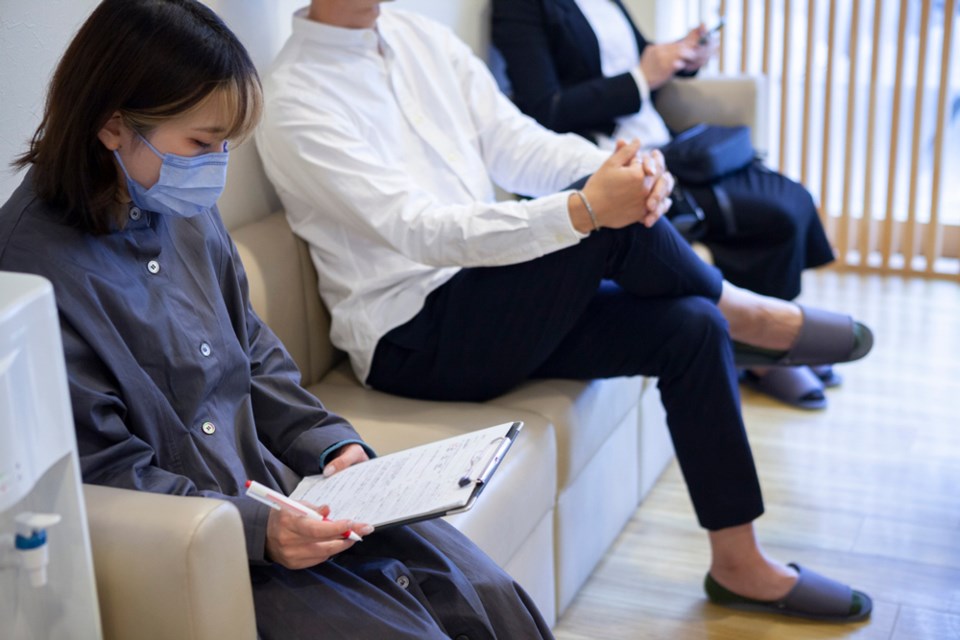 While the Ministry of Health announced in October a new funding agreement for doctors, this doesn't address the root problem that hundreds of thousands of people across the province either don't have – or are in danger, or fear, of losing – access to basic healthcare.
"We don't have a primary care system in B.C.; we have a collection of independent people operating businesses that are doctor's offices, and they bill the government for their services," Furstenau explains. "They are essentially part of an insurance system – they bill the government for insurance."
But, says Furstenau, it doesn't have to be this way.
There is a different, superior approach to primary healthcare that's already proven to work – not just in countries such as Australia and Norway, but right here in B.C.
"This isn't an idea that's sprung from the minds of the BC Greens," says Furstenau.
"We've met with doctors and researchers and various experts who have explained how we can offer primary care in a different way: a network of community health centres. So, whatever neighbourhood you're in, there's a community health centre you're attached to. And that centre has family doctors, nurse practitioners, psychologists, social workers, dietitians, physiotherapists…When you walk into this centre, no matter what your needs are, you're in the right place."
Shoreline Medical – a clinic in Brentwood Bay, Central Saanich – is a local example of how successful and effective this model can be. "It's got a community board of directors operating as a not-for-profit, and the doctors and nurses and practitioners work as a team."
Furstenau's own mother, who lives in the community served by Shoreline, has benefitted from the clinic's model in many ways. "If her doctor retires or goes on maternity leave, there's another physician there to step in without interruption of service."
Whistler 360 Health Collaborative has also had great success serving its community with this model.
"There are doctors in communities all over the province who are proposing to the Ministry of Health that we build [this model province-wide]," says Furstenau. "What the province needs to provide is the physical infrastructure – that is, the buildings. Doctors and practitioners can still bill under the current MSP system, but they're operating as a team.
"And there would be an oversight body to ensure that the care being offered is a reflection of the needs of the community. Qualicum Beach, for example, is going to have very different needs from Whistler, where sports medicine will be a high priority."
The BC Greens have lobbied relentlessly alongside healthcare professionals for the adoption of the community health centre model. But, says Furstenau, "The current direction of the government and of the Ministry of Health is the notion that health authorities should be the operating bodies of primary care.
"I'd say the Ministry and I are in a very different place on that outlook. Health authorities have enough to look after with hospitals and tertiary care, and they should focus on that. And also, what we don't need are layers and layers of administrative burden on doctors and health professionals to be able to do the work they've been trained to do."