A B.C. mother says her family's life has been uprooted while waiting for an important surgery in Vancouver for her young son.
Jackson Armstrong, who turns nine years old on Saturday (Nov. 26), was born with a congenital heart defect and has a pacemaker. He's had 10 surgeries already, starting with his first when he just three months old.
Jackson's mother, Rachael Armstrong, said her son's medical team informed her that he would require major surgery due to a severe obstruction in his aorta. While they had been watching the obstruction closely for a few years, the doctors explained that it had become a severe issue and required a prosthetic valve.
Armstrong operates a store in Kamloops and has to make significant arrangements with her business and family each time she makes the journey to BC Children's Hospital in the Lower Mainland. She was originally told that the medical team was looking to do the surgery in July so she began to plan her life according to that timeline.
When July passed and she hadn't heard from the hospital, the concerned mother reached out for clarification on the date of the surgery.
"My cardiologist promised me, 'You know, this is a very severe obstruction that Jackson has. He does need to have surgery very soon and I promise that it won't be anytime past September," she told Vancouver Is Awesome.
In August, Armstrong began making a new schedule with her staff at work, booking time off Jackson's daycare, and making arrangements with Ronald MacDonald House in Vancouver for accommodation while she was away. However, she was informed toward the end of the month that her son's surgery had been bumped back again to October.
Armstrong says that she went into preparation mode for an October surgery, only this time she had new hires in her employ.
"I had lost a couple of staff over the summer," explained Armstrong, describing frustration from departing employees who struggled to cope with her "going back and forth" about whether she would be there or not, or could honour time off requests.
"I had to hire new people at my job, train them all and get them all ready for me to be gone in October," she said.
Mother and son head back to Vancouver for planned surgery at BC Children's hospital
Along with her mother who had also taken time off work, Armstrong went down to the Lower Mainland in October to visit the pre-operation clinic with Jackson. After spending eight hours in the clinic to ensure that her son was stable for surgery, she got a call saying it was cancelled.
There was a lack of space in the Intensive Care Unit (ICU) and Jackson would require at least a couple of days there following his surgery, according to the hospital staff.
The family was instructed to come back in three and a half weeks, at the beginning of November, for the surgery.
"I was headed to the hospital on [Nov. 7] to go meet the surgeon and I get a call when I'm an hour away from the hospital and it's the booking lady. She's like 'I'm sorry, we have really bad news,'" she recalled.
After hearing the surgery was cancelled again, Armstrong asked to speak with the surgeon about arranging a date while they were still in the Lower Mainland. She was told that a date could become available if they were nearby and so she stayed in Abbotsford for an extended period of time "hoping that they would be able to squeeze us in."
The hospital eventually told her that they couldn't fit Jackson in and his surgery was re-booked for Dec. 15. But Armstrong worries that it could be pushed back again.
While he's currently stable, Amstrong fears his condition could become an emergency if it isn't handled soon.
"There are many other families who have experienced or are in the same situation as us right now. Our story is common among several others as well, all facing the same struggles as us," she added.
As the backlog of surgeries increases, Armstong worries that "somebody's child might die."
"I just really worry that at some point somebody might slip through the cracks, and you know, that could be somebody's life," the mom said.
"So it is quite scary...really."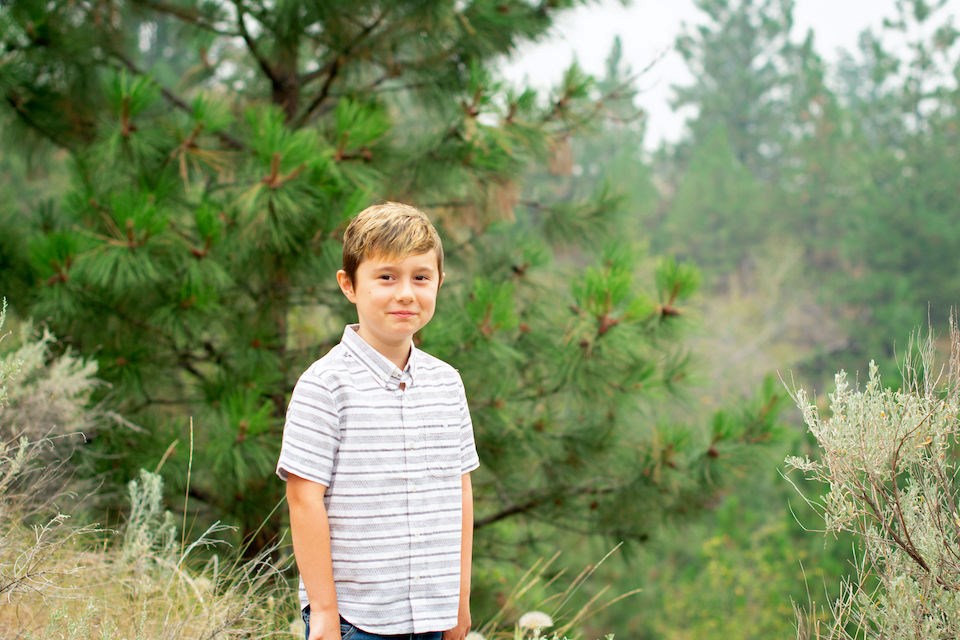 The BC Children's Hospital in Vancouver says it's triaging less serious patients from its emergency department to a nearby area due to a surge of people with respiratory illnesses.
Christy Hay, the hospital's executive director of clinical operations, says the department is mostly seeing viral illnesses including COVID-19 and an increasing number of influenza and respiratory syncytial virus cases, or RSV.