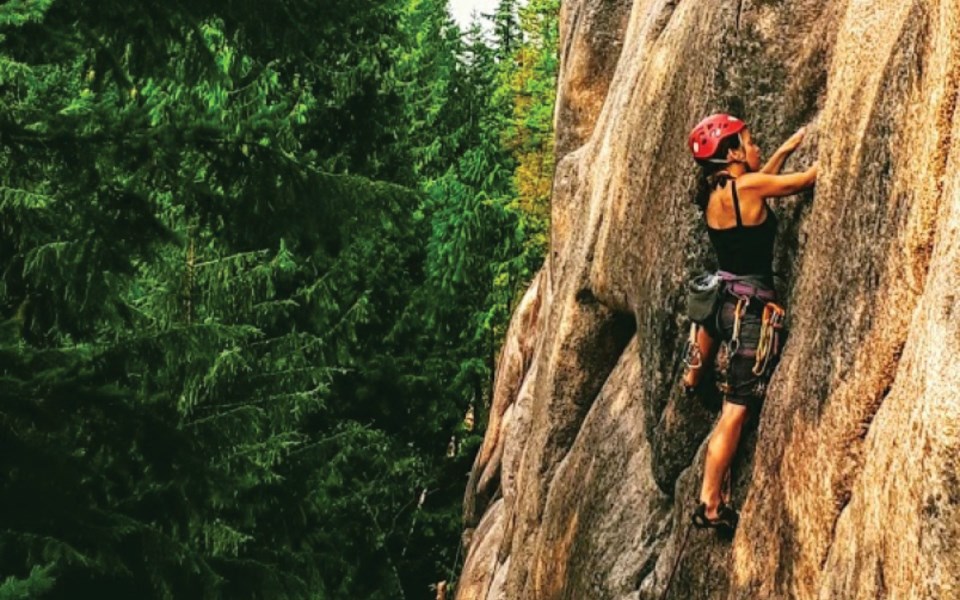 When Adrienne Wheaton completed her first lead climb since an accident that severed her thumb and parts of her fingers, she was overcome with emotion.
"I cried at the top," Wheaton said. "I got up there and clipped the chains. It was just — bittersweet, I think, would be the best way of describing it.
"It was a weird combination of hope, I think, that my climbing career would continue on but also kind of adjusting to the new normal and the unknown," she continued.
This was one of many achievements recognized at the Golden Scrub Brush Awards on Oct. 5.
While the event generally features the efforts of people who create new climbing routes, Wheaton was among those lauded because of her extraordinary first ascent.
It was a remarkable feat, considering doctors had earlier told her she might never climb again as a result of her fall in March 2018.
In that incident, Wheaton's rope wrapped around her fingers. As it tightened from the force of the fall, her thumb was completely severed. Her ring and middle fingertips were left hanging only by nerves and tendons.
Medical procedures to re-attach her thumb failed. Wheaton lost her thumb and parts of her middle and ring fingers on her dominant hand.
For a time, she was left wondering if she'd ever climb again. However, just months later, she reached a major turning point.
Squamish climber and route developer Chris Small — who was also recognized at the awards — was developing new routes in the Murrin Park area, and let Wheaton have a look and see if she'd be interested in being the first to climb one.
"I suggested to our mutual friend that if Adrienne needed a goal to focus her recovery on she could pick out a line on my new crag and I would scrub it for her first ascent," wrote Small in an email. "I think it took a bit of convincing but our mutual friend was able to drag her up to the new cliff. Adrienne, of course, picked one of the two best lines on the cliff."
In the summer of 2018, Wheaton performed the first ascent of a route she named 'One Thumb Up.' "I climbed it with one thumb," said Wheaton with a chuckle. "It's sort of a play on ratings, you know, whether it's a movie, a climb or whatever — we often say, 'Oh yeah, I give it two thumbs up,' right? And so, I would give this route two thumbs up, but I can't — I can only give it one."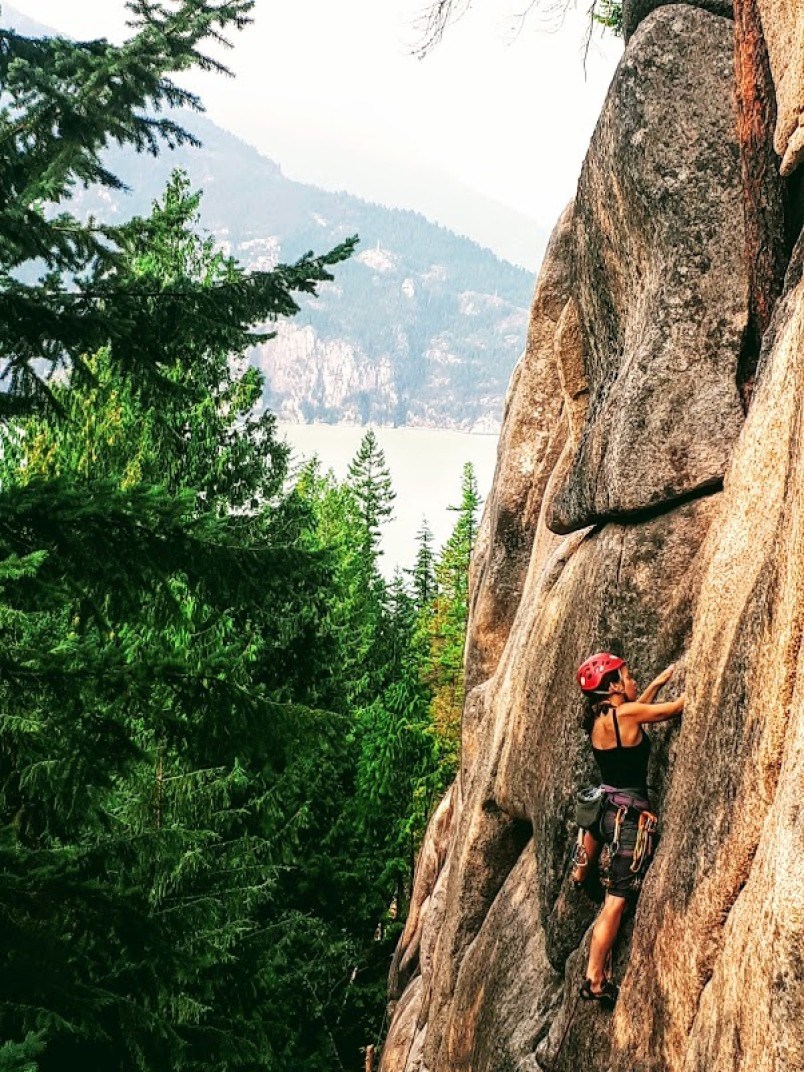 She also said she wanted the name to show she's more comfortable with her situation.
"Not necessary to make light of what happened, but to just say OK, I'm OK with this," Wheaton said.
"Yup, I have one thumb — and so I think it's a pretty clever name if I don't say so myself."
As a traditional climbing route, it requires the lead climber to place pieces of protective gear and clip their rope in for safety.
While the difficulty level of 'One Thumb Up' leans toward the easier end of the spectrum, it proved to be challenging for Wheaton because of her injury, especially handling the protective gear.
"The bitter part of the bittersweet was just how difficult that grade felt and how stressful it was to try to place cams and to clip 'biners without a thumb," she said.
Wheaton had been climbing at a high level before her accident, and a route of that difficulty would've previously been very easy for her.
But Wheaton made a remarkable recovery since completing that 5.7 route.
She does have to choose routes that have handholds she can work with, but she is now performing at the same level as before the injury.
She's been lead climbing 5.11 routes on a routine basis, making clean, fall-free ascents. Wheaton said she's even finished — though not perfectly — a 5.12 route.
Climbing routes range in difficulty from 5.0 to 5.15. Those who can climb 5.12 and up are considered to be exceptional.
Wheaton had previously considered getting a toe-to-thumb transplant, but has since decided to put it off indefinitely.
Following the accident, Wheaton had initially asked advice from other climbers who've dealt with life-changing injuries.
She said she was thankful for all the support she's received.
Now, it seems as if the roles have reversed.
"What's incredible now is I've even had others reaching out to me who've recently had accidents," said Wheaton. "So now to be on the other side of that and able to tell them, 'Listen, everything's going to be okay — you will get through this,' is pretty remarkable because a year and a half ago there's just no way I could see myself."
This article originally appeared here.