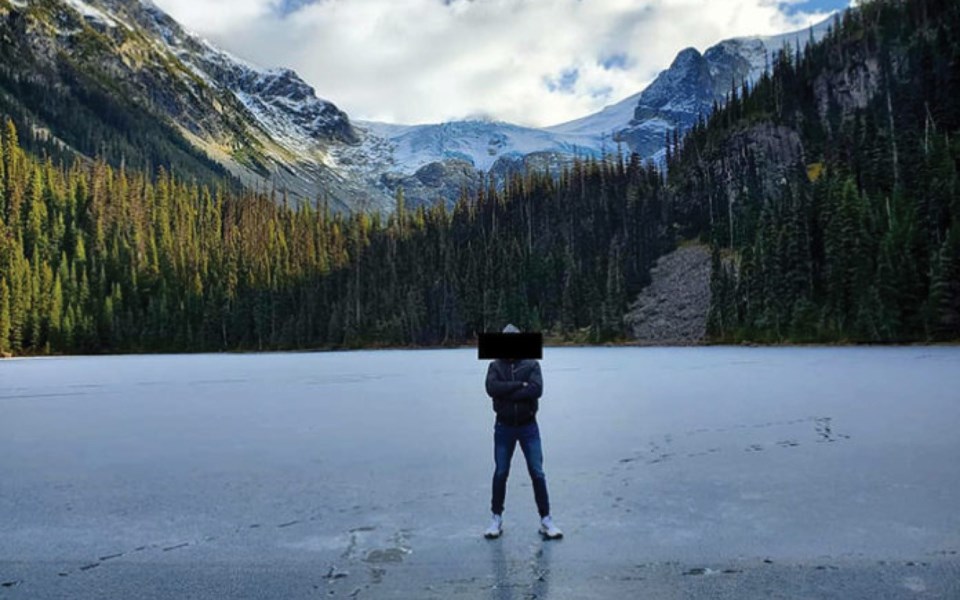 The Whistler RCMP sent out a notice on Twitter today reminding people it's not worth risking their lives for a selfie.
Okay, they didn't say that in so many words, but they shared these two photos below of groups of people standing on thin ice on Joffre Lakes, along with a warning.
This is from yesterday on Joffre Lakes.... please don't do this, it hasn't been cold enough and the ice hasn't got thick enough, it's not ready yet! @BCAdvSmart pic.twitter.com/PoA8CmEdv9

— Whistler RCMP (@WhistlerRCMP) November 11, 2019
Typically lakes and ponds should have at least 10 centimetres of ice on them before anyone walks on them.
According to EMT Rod Brouhard, "regardless how well a victim can swim, ice cold water can cause severe hypothermia in less than 30 minutes—leaving the victim too weak to get out of the frigid water."
A quick peek at the Joffre Lakes geotag on Instagram brings up all sorts of photos of people venturing out onto the ice over this past weekend, seemingly oblivious to the fact that they might go crashing through it at any moment.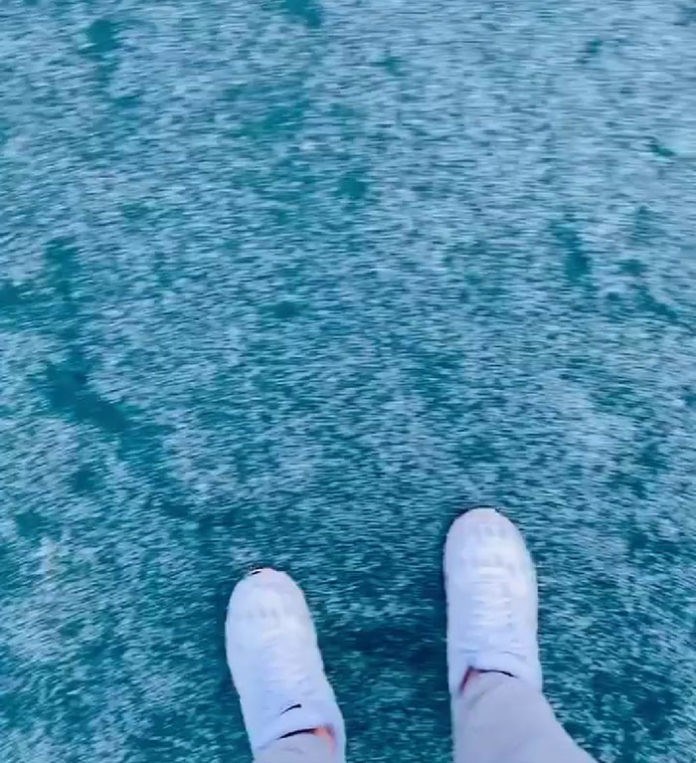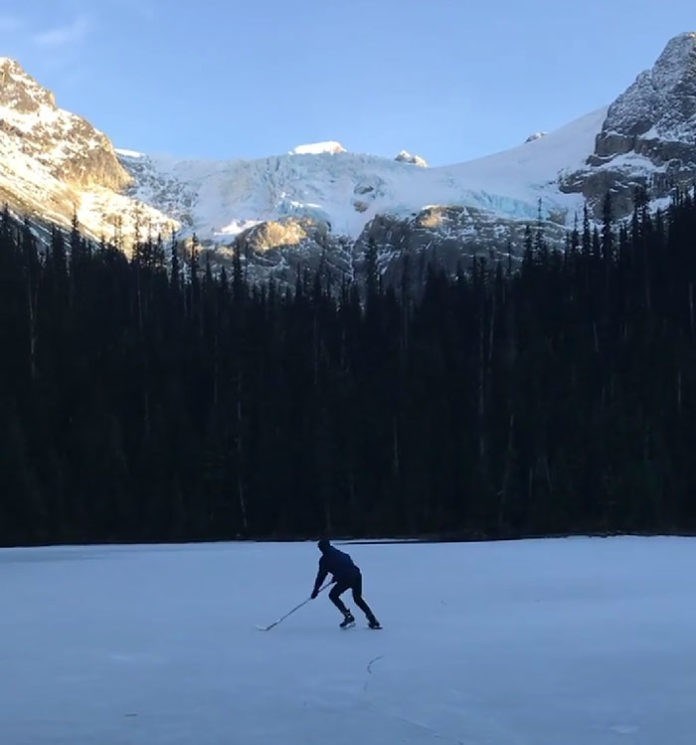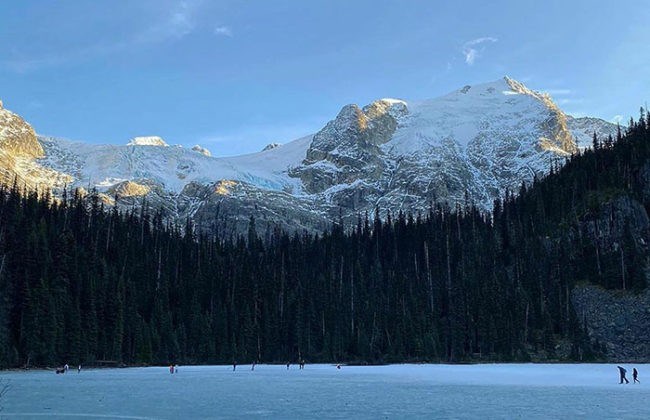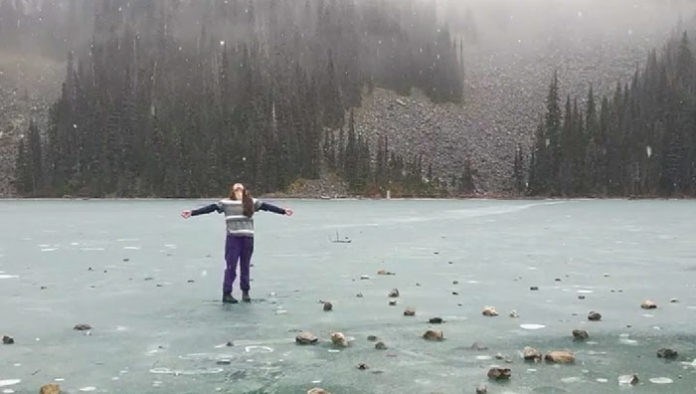 [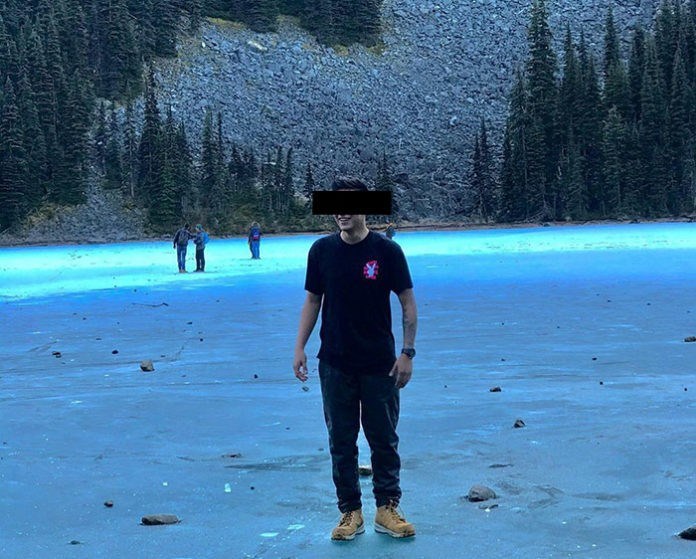 The lakes have only recently begun to freeze over.
Here are some ice safety tips from AdventureSmart, should you decide it's worth risking your life for a selfie:
If you break though:
– Do not panic. Your clothing will trap air and keep you buoyant.
– Turn towards the direction you came from and place your hands and arms flat on the unbroken surface.
– Kick your feet and try to push yourself up on top of the unbroken ice on your stomach, like a seal.
– Once you are lying on the ice, don't stand up. Roll away from the break until you are on solid ice.
If your buddy breaks through:
– Stay calm and think out a solution.
– Don't run up to the hole. You might break through and then you'll both need help.
– Use an item to throw or extend to your friend to pull them out of the water – if you don't have a rope, improvise with items such as jumper cables, skis, etc.
– If you can't rescue your buddy immediately, call 911 on a cell phone.
Learn more about ice safety HERE.
This article originally appeared here.