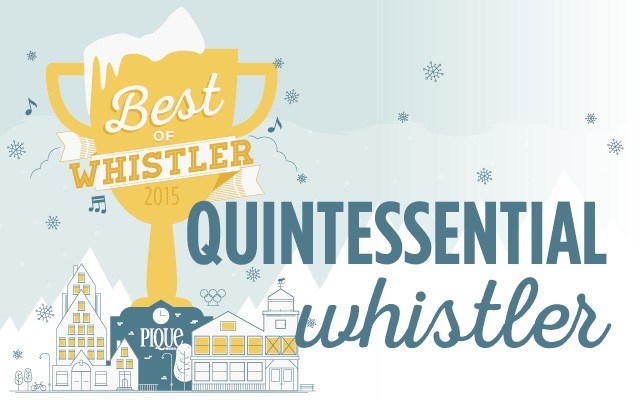 Our last newspaper of every year is our 'Best of Whistler' issue.
It's one of our favourites to write! This is a snapshot of some of Whistler's outstanding businesses and people and decisions of the last year, based on votes from hundreds of Pique readers.
Reading through the "Best of Whistler" issue gives some insight into what makes this town tick, from the vote for Favourite Whistlerite, the same four years running, to the pick for hotly-contested category for the best place to après.
There are some categories where the winners never change — the best neighbourhood, for example. There are others that vacillate between two or three winners every year — like the best overall restaurant experience. There are a few new categories this year just to keep you on your toes — Whistler or Blackcomb, best dessert, best backcountry tour.
Read on to find out about the 2015 cream of the crop in this year's "Best of Whistler" edition. Congratulations to the 2015 winners and a big thank you to our readers who always love to add their two cents when it comes to what makes Whistler "the best."
Quintessential Whistler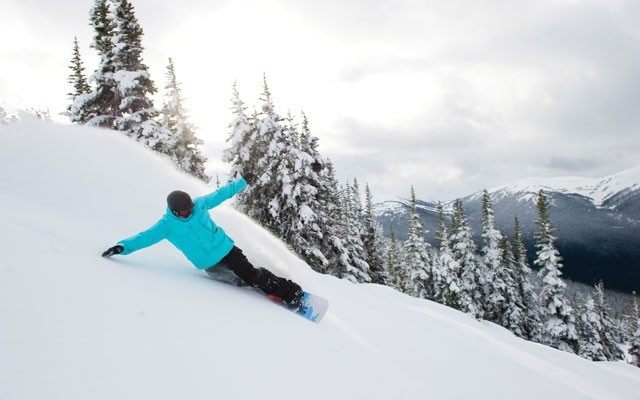 Best Excuse for Being Late
Powder
Unfortunately, Whistlerites didn't have many chances to use their favourite excuse for being late in the early months of 2015.
By comparison, the first months of the 2015/16 ski season have provided a certifiable bounty of powder. Praise be to Ullr.
After the struggle some businesses had finding employees this summer, it would be understandable for them to be upset with their employees going AWOL.
On the other hand, after the less-than-ideal winter conditions last year, they'll probably be forgiving if you shirk your responsibilities to head up the mountain the next time it dumps overnight.
It's what Ullr would want, after all.
Coming in second place is the go-to classic, Bear Encounter — because your boss can't expect you to fight a bear and get to work on time.
But if bears are a little too sensational for your lie, you can always just blame Transit Troubles, which took third.
Whistlerites were also "held up" this year by a squirrel, sunshine, diarrhea, "because it's 2015" and a brutal rope-swing accident — a dozen concerned mothers are shaking their heads at that last one.




Best Neighbourhood
Alpine Meadows
If you're just passing through, or staying at a hotel in the village, you might not even notice Whistler's neighbourhoods.
But the locals and transients alike know different — there are some fantastic little communities tucked away behind that highway tree line.
Every one of Whistler's neighbourhoods got some loving this year, but it should be no surprise to long-time Pique readers which one wins this category — Alpine Meadows has been voted favourite neighbourhood for as many years as anyone can remember.
In the past, we've touched on its architecture, all-star cast of locals and proximity to the Meadow Park Sports Centre in deciphering its charm, but with Creekside taking a close second and Bayshores rounding out the top three, there's a trend: Whistler is quite fond of its iconic, original neighbourhoods.
But if this keeps up, we'll have to retire Alpine from the survey and rename the award The Alpine Meadows Excellence Award.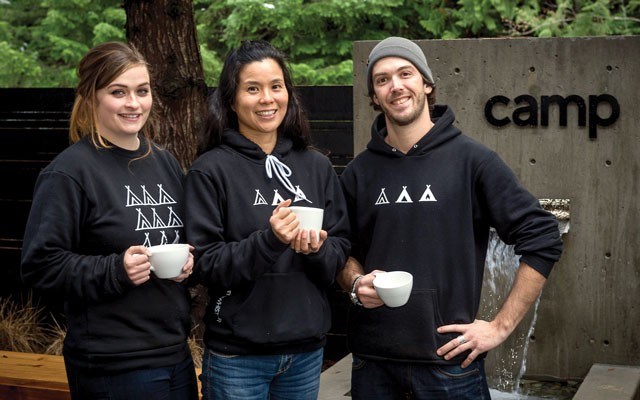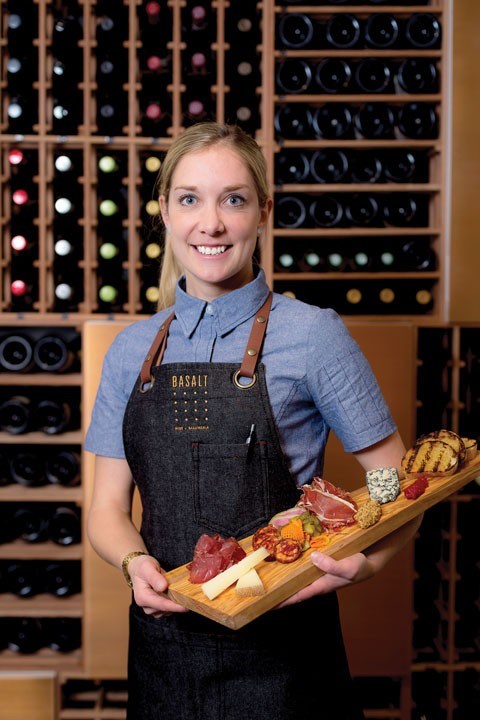 Best New Business - Tie
Basalt Wine and Salumeria and Camp Lifestyle and Coffee Co.
The votes have been counted — and recounted — and there's no mistake: it's a draw.
The best new establishments to open their doors in Whistler this year are Camp Lifestyle and Coffee Co. in Function Junction and Basalt Wine and Salumeria in the village, according to Pique readers.
Opening a business in Whistler comes with some challenges, which makes the recognition all the more meaningful, says Kirsten Reddaway, restaurant manager at Basalt.
"It's something that we're all really proud of," she says. "We love our food, we love our space and we love our guests and they're all coming together beautifully."
Tim Horton's took second place, while Pizzeria Antico came third.



















Whistler or Blackcomb
Blackcomb
If you had to choose just one for the rest of your life, which would it be?
They may be owned by a single company and connected by a world-class suspended gondola, but long after the merger of company A and Company B, the debate rages on.
And judging by the tight race to the finish, the community remains deeply divided in its shredding preferences.
In the final tally, however, Blackcomb edged out the town's namesake mountain.
In the interest of objectivity, we're just happy both mountains have snow.




Best Backcountry Tour
Flute Bowl
For Whistler Blackcomb's 50th anniversary, Mike Douglas (your favourite Whistlerite four times running) was brought on to make a film called 50 Years of Going Beyond.
Fitting, because judging from the results of this poll, Whistlerites clearly have no qualms with stepping beyond the boundaries.
The winning answer, however, is not technically the "backcountry." Flute Bowl is a marked in-bounds run at Whistler Blackcomb but it requires a 30-minute hike to the top. And, as Pique readers know, it's worth the journey to get there. It feels like you're heading out of bounds.
This question, the first time it has been asked in our readers' poll, produced your most varied responses, including (but certainly not limited to) Elfin Lakes, Decker Mountain, Brandywine, the Callaghan, Corona, Cowboy Ridge, Made in the Shade and DOA.
Husume and Spearhead Traverse tied for second and Fissile came third.




Best Rainy Day Activity for Families
Meadow Park Sports Centre
For the most part, we all want to be outside. But with climate change posing a very real problem for ski resorts, sussing out "rainy day" activities might become all the more necessary in coming years.
There has been talk of "weatherproofing" the resort for some time.
But that's a discussion for another day. There's snow on the mountains and ice on the lakes, so why not enjoy it?
If you do find yourself caught in some inclement Whistler weather, you might want to check out the Meadow Park Sports Centre, Whistler's favourite rainy day activity.
Meadow Park boasts amenities for swimming, skating, working out and playing squash.
Coming in second was indoor trampoline warehouse Bounce in Function Junction, while Catching a Movie — either of the "Netflix and chill" variety or in the theatre — came third.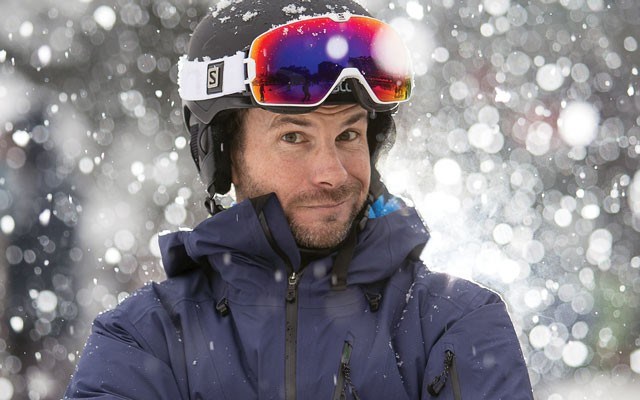 Favourite Whistlerite
Mike Douglas
Make it four in a row: Mike Douglas is once again your favourite Whistlerite.
This year, the filmmaker/freesking icon kept busy with two major projects: the multiple-award-winning Eclipse and Whistler Blackcomb's 50th anniversary film, 50 Years of Going Beyond, (which he thought might cost him his winning streak in this category).
"I predicted that making the WB 50th movie was going to piss off enough locals who didn't end up in there that it would be the end," he joked.
Not that Douglas would really mind losing all that much. He chalks his recent dominance in this category up to the fact that he just might be more visible than others.
One gets the sense that as long as he can live in Whistler and keep making films, he'll be happy.
"It's a great place to live," he says, thanking readers for their support. "Hopefully people just continue to be inspired and love this place as much as I do."
Local music scene mainstay Jim Webb came second, while longtime volunteer and two-term municipal councillor Andrée Janyk and Ace Mackay-Smith — DJ, radio host, go-go dancer, filmmaker, etc. — tied for third.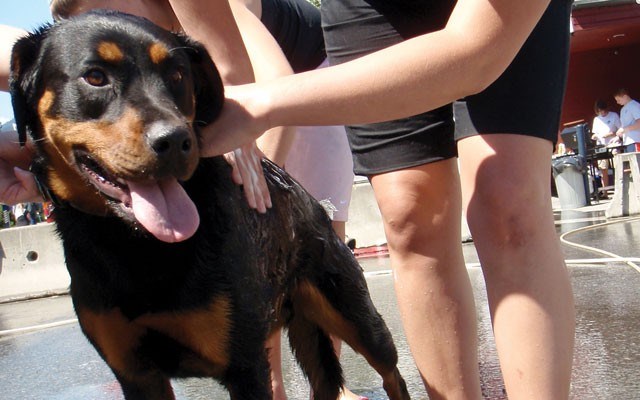 Favourite Volunteer
The Team at WAG
In Whistler, dogs are welcome in the village, in many grocery stores and hotels — even newsrooms.
On some days, the Pique office in Function could safely be mistaken for a doggie daycare.
We wouldn't have it any other way, and we get the sense our readers wouldn't either.
Year after year, the team of volunteers at Whistler Animals Galore (WAG) dominates this category.
Aside from the pile of votes that simply says WAG or anyone who volunteers there, individual WAG volunteers like Mallory Jensen got recognized as well, and probably many more.
In second place was Kirsten Reinholz — including a shout-out for her work with, you guessed it, WAG — while Andrée Janyk and Grace Blok tied for third.
Honourable mentions go to Mitch Sulkers, Sarah Stead, Rosemary Cook, Tom Thompson, Sue Adams and Beth Harlow, as well as the many others who received multiple votes.
Clearly, Whistler loves to lend a helping hand.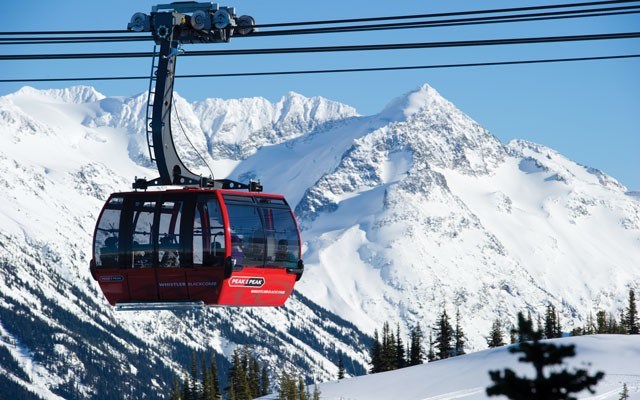 Best Place to Take a Visitor
Peak 2 Peak
Whistler is a town built on epic experiences, but if you've only got one chance to show off your digs to a visitor, the choice is clear.
The Peak 2 Peak offers stellar views and an experience you would be hard-pressed to find anywhere else in the world.
It's accessible to everyone, skiers, boarders or sightseers, and if you've only got one day in Whistler, you probably shouldn't miss it.
Pro tip: the glass-bottom cabins are cool, but not worth the wait if there's a huge lineup (the last time I went I saw FOUR bears — normal cabin — tell your tourist friends with a knowing wink and a nudge, but not too loudly).
The Top Of Whistler Mountain, with its iconic inukshuk, came second, while hidden gem Lost Lake, with its nudie dock (in the summer), rounded out the top three.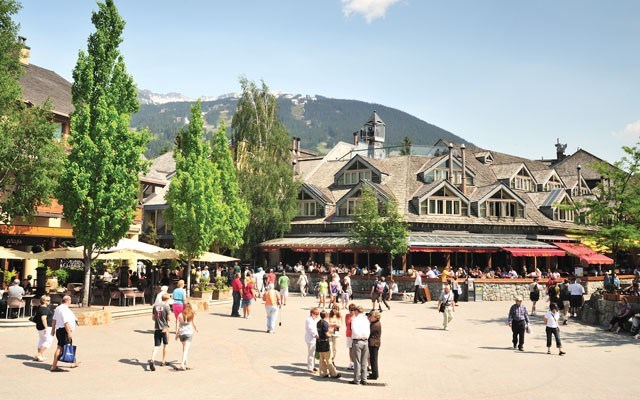 Best Whistler Trend
Shorter Shoulder Seasons
Whistlerites used to look forward to, or dread, the quiet months bookending each winter season.
Those quiet months are a thing of the past — at least in recent years.
2015 was a monumental summer for Whistler. Month after month, room night records were shattered as thousands upon thousands filled the resort for a summer jam-packed with events.
Dead season? Who needs it?
Year-Round Toques came second, while Vegan Food Choices took third.
Some of your other favourite trends this year were: fist pumps, Tinder, terrible facial hair and calling out hipsters.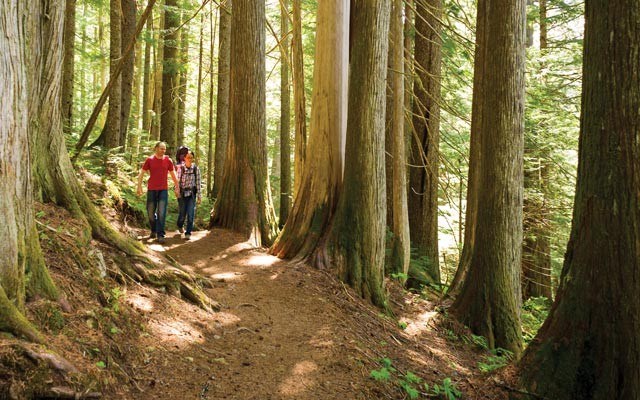 Best Free Thing to Do
Hiking
Whistler has no shortage of things to see or do, but when you live here, sometimes your bank account doesn't always agree with your sense of adventure.
Thankfully, if you have a pair of decent hiking boots, you can leave your wallet at home and hit the trails.
Whistler has a vast network of trails both official and unofficial, paved and rugged, and it costs absolutely nothing to explore them.
If foot patrol is a bit too slow for you, hop on your Bike, which took No. 2 in this category, or if you're not the type to enjoy excessive movement, grab a towel and hit up one of the resort's pristine Lakes, which Pique readers voted No. 3.
Honourable mentions to disc golf, free concerts in the village and of course, having sex.




Best Tip For Saving Money in Whistler
Don't go out drinking
If you want to save cash, the overwhelming consensus from Pique readers is to lay off the booze. Also, Pique's readers think you're getting a little fat, so it's probably for the best anyway.
In second place was Don't Dine Out, while a whole bunch of votes could be counted under the category of Get Thrifty — as in, scope out the best deals, get your hands on some primo coupons or just plain don't spend it.
But what's the fun in that?




Best Whistler Myth
Dual Mountain
Does the RMOW drain Green Lake once a year to repaint the bottom its trademark hue? No, that's stupid.
But Dual Mountain, now there's a myth we can get behind.
The enduring myth of "Dual Mountain" — that vast skier's paradise that is seemingly always just over the next horizon — remains the favourite of Whistlerites in 2015.
Since everyone is always asking about it, but nobody seems to be able to provide any solid directions, we at Pique thought we'd clear this up once and for all.
To get to Dual Mountain, ride the Whistler Village Gondola to the top of Whistler Mountain, then take the Peak 2 Peak across to Blackcomb.
Now, ride the Peak 2 Peak until last call. Download via Whistler Village Gondola for après. Success!
Your second favourite myth for 2015 was that the resort gets copious amounts of Fresh Pow (which we're pretty sure you're all just saying because you're trying to save it all for yourselves), and third place was that Whistler is Affordable.
Honourable mentions go to the myth of the puking bear, the Black Tusk Gold Mine and that the community was started by elves (or something).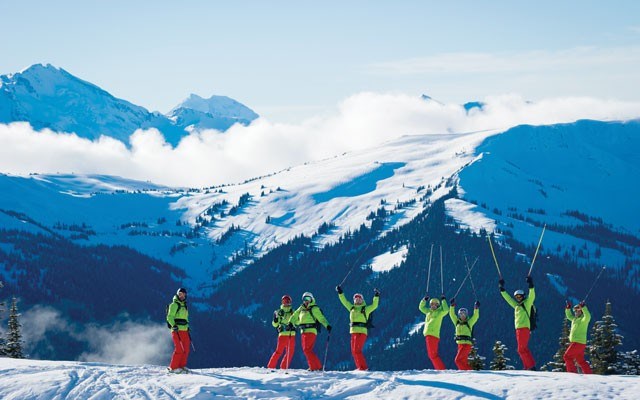 Best Photo Op
The Top of 7th Heaven
Whether it's big air, a big bear, a bluebird ski day or breathtaking sunset, Whistler was seemingly built for epic photos.
You can almost literally point your camera (or phone, as so many of the kids are doing these days) in any direction and come away with something worth sharing.
But if Pique readers had just one selfie to save their lives, they'd take it on the top of 7th Heaven.
Second place was the aforementioned Anywhere, while third place was the Olympic Rings.




Best Decision by Whistler Council in 2015
Taking Syrian refugee resolution to UBCM
When photos surfaced of three-year-old Syrian refugee Alan Kurdi — dead, face-down on a beach after trying to escape his war-torn homeland with his family — suddenly the whole world became aware of just how dire the crisis in Syria had become.
It was that photo that spurred Mayor Nancy Wilhelm-Morden to action.
The mayor led the charge in taking an emergency resolution to the annual UBCM conference, urging the then-Conservative government to take immediate action to help refugees.
It was this decision that Pique readers appreciated the most from Whistler's mayor and council in 2015.
Banning Shipping Containers in residential neighbourhoods came a distant second, while public Opposition to the Proposed Garibaldi at Squamish ski resort was third.




Most Dubious Decision Making By Council in 2015
Colorado Trip
Pique's readers may have appreciated mayor and council's efforts to help Syrian refugees, but they were much less enthused by the four-day, $20,000 fact-finding trip to Colorado that Whistler's seven elected officials as well as some senior staff embarked on last summer.
While there, council took notes on everything from legal weed to housing and transit, with the aim of seeing how some of the competition stacks up.
Banning Shipping Containers came second and Opposition to the Proposed Garibaldi at Squamish came third, which also came two and three in the category of best decision.
It just goes to show the various interests at play in Whistler, and how hard it can be to satisfy everyone.





Biggest News Story of 2015
'Whistler shaken by loss of community pillars' – Kelly Blunden and Ross Chafe road riding deaths
On May 31, Whistlerites Kelly Blunden and Ross Chafe were killed after being hit by an alleged drunk driver while cycling near Pemberton.
The result was a town's worst nightmare: grief, anger and sadness at the loss of two husbands, fathers and community members. Vehicle passenger, Pemberton's Paul Pierre Jr., was also killed.
It was voted the Biggest News Story of 2015 by Pique readers.
Second place went to the story of Julie Abrahamsen, who survived three days in the backcountry after skiing out of bounds and getting lost.
The third biggest story of the year, according to readers, was Canada's 42nd General Election, and the victory of Liberal candidate Pam Goldsmith-Jones in the Oct. 19 vote.




One Thing you would Change about Whistler
Cost of Living
Apparently, there isn't much Pique readers would change about their majestic little town.
The first and second place answers in this category should come as little surprise to anyone, really. It always comes back to money.
No. 1 was the Cost of Living, and No. 2 was Real Estate Prices, which are similar enough in nature that you could almost lump the two together.
In a very distant third, with just a handful of votes, was the Weather.
But in a place like this, we'll take what we can get.