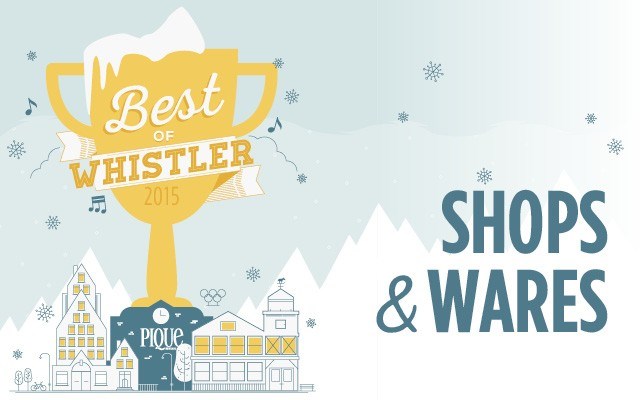 Best Ski Shop
Fanatyk Co.
Fanatyk Co. is Whistler's Best Ski Shop for 2015. Now in its 19th season, co-owner Bruce Pegram says they already have "a good collections of plaques" for this honour.
"It's a nice reward and I feel like our customers appreciate us and we appreciate them. The biggest thing for us is that we have long-term staff who are committed. Our average staffer has been with us for over seven years," Pegram says.
A great workplace environment is why Fanatyk Co. has attracted and kept the right people, he adds. This is just as well because they are very busy this year.
"It's a fun place to work," Pegram adds. "The 'pow stoke' is back and it's been really busy over the past few weeks. It has been really good."
Summit Sport placed second in this category, while McCoo's came third.




Best Snowboard Shop
Showcase Snowboard Surf & Skate
Showcase Snowboard Surf & Skate Shop's manager Deanne Gale calls her shop's first place win "crazy" and "amazing."
The store has just gone through a renovation, and Gale is excited with the results.
"We upgraded the store and we have a brand new board wall, which we're super proud of. Our boards are displayed way better now," she laughs.
This is part of Showcase's aim to devote more energy into snowboard hard goods. The store stocks 15 different brands, including backcountry gear.
"We definitely have a lot of brands," Gale says.
"This year, we are carrying Hightide Mfg. boards, which are handmade in Pemberton. We are the only store in town stocking them and we are proud to support them. I would say we are getting some great interest in them."
Function Junction's Prior came second in this category, while Comor placed third.




Best Bike Shop
Fanatyk Co.
Best Ski Shop winner Fanatyk Co. has all the seasons covered, winning Best Bike Shop, along with two other categories.
"We've always had both sides of the business," says co-owner Bruce Pegram.
"Our core values are the same throughout the year; it's about customer service and knowledgeable staff. It really shines through, I think."
Fanatyk Co. celebrates its 20th anniversary in the fall of 2016, he adds.
The Bike Co. came second in this category, while Summit Sport came third.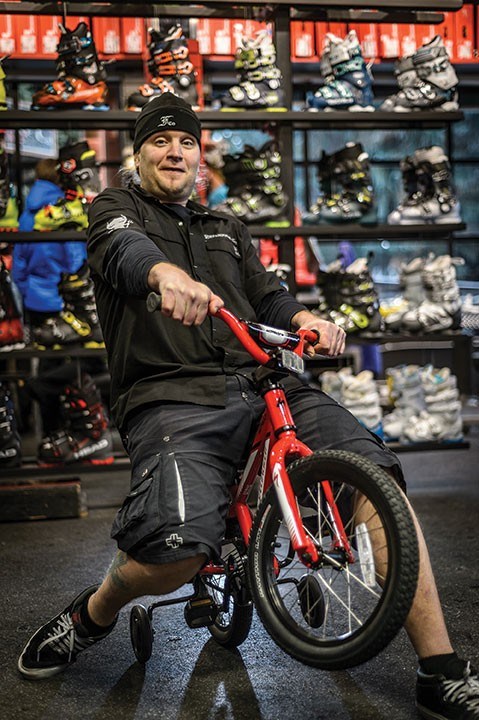 Best Bike Tech
Adrian McGree, Fanatyk Co.
Adrian McGree at Fanatyk Co. is Whistler's Best Bike Tech, something the shop's co-owner Bruce Pegram says is down to his experience.
"He's a dedicated staff member who's been doing the job for years. He gives great attention to detail and has lots of knowledge," says Pegram.
Pegram says that with three "Best of" awards this year, he'd like to thank Fanatyk Co.'s customers for their support.
"It's much appreciated," he says.
Kevan Kobayashi of Fanatyk Co. and James Barrett of The Fix tied for second. Mike Gamble at Skiis & Bikes came third.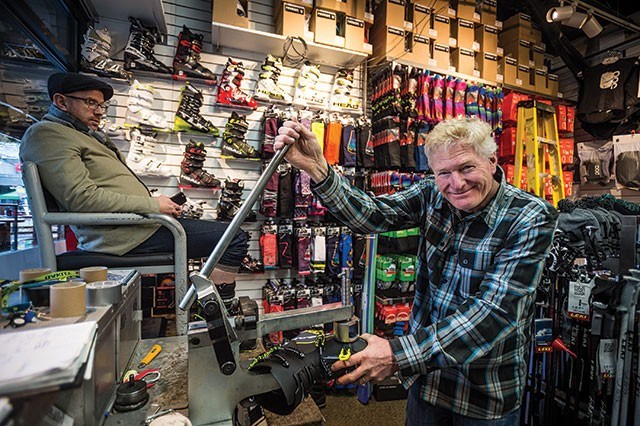 Best Boot Fitter
George McConkey, McCoo's
George McConkey at McCoo's is this year's Best Boot Fitter. He says "thank you" to all who voted for him. He's been on the job, bringing feet and boots that love them together since 1979 — and with that experience, this is not the first time he's taken the honour.
"I do the full fit, starting with the shell. With ski boots, they all come in different volumes and flexes. You need to get the right one for the right person," McConkey says.
"Then we do custom liners, we work with intuition liners, different densities and thicknesses... it all works like a perfectly custom-made boot."
McCoo's operations manager Drew Dobesch adds: "Some people are unfortunately willing to give up the sport because they can't find comfort in their feet. George recreates that passion for the sport in them, knowing they have the right fit and can ski the actual terrain properly, with the right stance."
Adrian McGree of Fanatyk Co. came second, while there was a tie for third between Sam McDonald at Surefoot and Kevin Ahearn at Fanatyk Co.




Best Clothing Store
The Beach
The Beach tries to offer something for everyone, a bit of vintage and a bit of what is current.
Jaime King is the store's buyer and she loves her job.
"It's so fun... We try and think outside the box in terms of what people might like and what they think they'd like. I try to bring in what I love and hope that everyone else will love it, too," she says.
"We try to keep the store a little bit smaller and more boutique-y, and try hard to steer clear of the brands that other stores are carrying."
Exclusivity is a goal for The Beach, King adds. The store has been in Whistler for almost 21 years.
"Next year there are a lot of new brands coming," she says. "We keep things revolving and exciting and tempt people to keep coming back."
Aritizia placed second in this category, while OC2 and Open Country came third.





Best Jewelry Store
Keir Fine Jewellery
Nicole Shannon, co-owner of Keir Fine Jewellery, says they try to be competitive and take care of locals, "because we love them."
She adds: "We try to offer a unique product at a phenomenal price. We try to source locally as much as possible, Canadian diamonds, gold and designers. And we try to make sure that we have pieces that work for all budgets and types of customers — from younger, more fashionable pieces to the full-on classic."
One popular piece this past year has been a pendant of Whistler's iconic black bear Jeanie; money from its sales has been donated to the resort's Get Bear Smart Society.
"Supporting locals is super important to us," she says. "We want to make sure people leave here happy, whether they've purchased or not."
Ruby Tuesday placed second in this category, while Rocks & Gems came third.




Best Grocery Store
Nesters' Market
Nesters' assistant manager Ian Fairweather is delighted they have won Whistler's Best Grocery Store.
"One of the main components behind (our success) is our management team and our staff," Fairweather says. "We put an emphasis on training and we revamped ourselves a few years ago and had a good look at this. When someone starts here, we want them to understand what the business is and what our commitment to the community is."
He added that to be a retailer in Whistler, they must cater to many demographics.
"It's an interesting place to do business. There are a lot people here with a lot of experience. Your average Whistler person probably started out washing dishes here once upon a time and they've learnt about food and about products. Most people are really healthy, too, so they are looking for better products," Fairweather says.
Creekside Market came second, while Marketplace IGA placed third.





Best Customer Service
Nesters' Market
Nesters' assistant manager Ian Fairweather knows how competitive it is in Whistler when it comes to customer service.
"We try to convey our part in the community and customer service is a part of it," says Fairweather.
"Most people who move here are here for a reason. They want to be here and they seem to embrace it. We're very fortunate and we're flattered that they voted for us and gave us the customer service award."
With a clientele that likes to cook and eat, he says they make sure this is catered to.
"We feel really fortunate to have the community we have to retail in," he adds.
McCoo's came second, while Scotiabank placed third.




Best Financial Institution
TD Bank
TD Bank's manager Chris Smith calls winning this category once more "great news." He says TD tries to connect with its customers.
"We try to provide them with service that goes above and beyond," Smith says.
"I think this is the fifth year in a row, so there has been some consistency there... we have a proven track record."
After nine or so years in Whistler, there is also the community connection.
"We're trained in having a culture of excellence and look for ways to service our customers in a way that hasn't been thought of, to make their day better, make the banking better, save them money by adding a personal touch to it," Smith says.
"I want to thank our customers for voting for us. We're there for them."
RBC Royal Bank came second in this category, while Scotiabank came third.





Best Realtor
Carolyn Hill, Macdonald Realty
In a competitive real estate market, Carolyn Hill with Macdonald Realty has taken the prize this year and is delighted.
"Oh fantastic!" she says, when told she is Whistler's top realtor. With Macdonald being largest brokerage in the Lower Mainland, she is one of three agents based here.
"This year has been the best year for my real estate career. A really good year and this makes it even better! The market has picked up and the client base is now getting to the point that if they don't get in now, they might not be able to. Two reasons why we don't have much left on the market."
Hill says she has had a few memorable sales, but discretion is part of the job description and she can't spill the goods.
"I can say that there are some really nice clients buying in Whistler and coming in," she says.
Dana Friesen Smith was voted second in this category, while Maggi Thornhill placed third.





Best Store for Browsing
Rocks and Gems
For the second straight year, Pique readers showed their love for rocks. Not just rocks, mind you, but gems too. All of it really — you never know what you'll find at Rocks and Gems, this year's Best Store for Browsing.
"We do our very best to be browser friendly, as well as helpful and attentive to customers who require our services," says store manager Michelle Couture, adding that it's likely the store's large selection — sourced from all over the world — that makes it such a great place to browse.
Rocks and Gems strives to have something special for everyone of all ages and price ranges, Couture says.
3 Singing Birds took second while the Re-Use-It Centre took third.





Best Place for Deals
Re-Use-It Centre
You're not likely to find any better deals than the Re-Use-It Centre, the perennial winner of this category.
You could find (almost literally) anything once you walk through the doors.
"We never know what we're going to get, and the customers never know what they're going to get," says manager Paul Rehel.
"That's the nice thing about working here, is you just see so much and you see so many different people, and everyone gets treated the same."
When Pique reached him by phone, Rehel said the flavour of the day was Christmas goodies and First Nations art, though that's likely to have changed by the time you read this.
And with 100 per cent of the profits going to the Whistler Community Services Society, you can feel extra good about the sick deal you got on that turtleneck. It looks great on you.
Second place went to the Whistler Clearance Centre while the GAP took third.





Best Overnight Accommodation
Fairmont Chateau Whistler
For the second year in a row, the Fairmont Chateau is Whistler's best overnight accommodation.
The award is an honour, says the Fairmont's executive director Norman Mastalir, but it's the people who deserve the recognition.
"Our colleagues are real and genuine, and they engage with each of our guests on a personal level," Mastalir says.
"Our focus has always been to turn moments into memories and the passion for the place that each of our colleagues exhibits in their personal lives, and at work each day, comes through in every interaction."
Second place went to the Four Seasons Resort, while Nita Lake Lodge took third.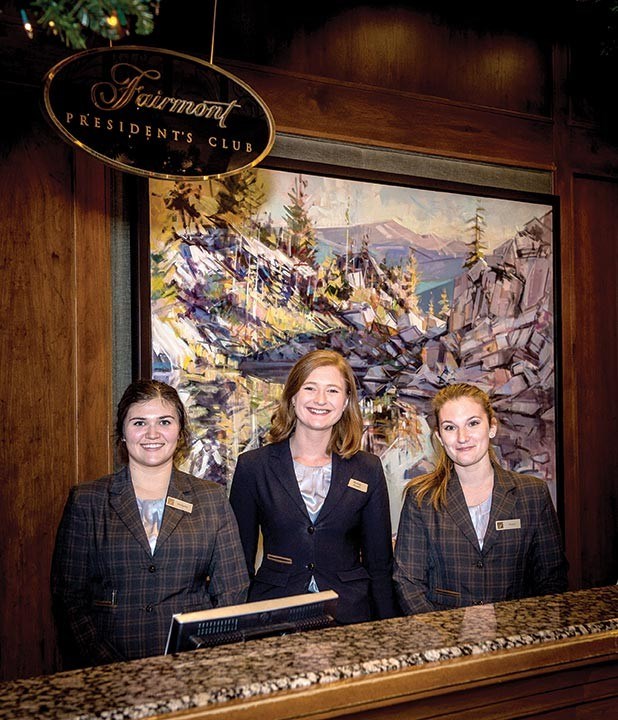 Best Front Desk Service
Fairmont Chateau Whistler
Not only is it the favourite accommodation of Pique readers, but the Fairmont is also where you'll find the best front desk service.
What's the secret?
"A great front desk is only as good as its last interaction," says Chris Vick, director of rooms at the Fairmont.
"The key to being great is consistency — every interaction is important, every guest is an individual, and every conversation is an opportunity to exceed expectations."
Anyone can hand out keys, Vick says, but to go above and beyond for guests in a personalized manner is the key to an unforgettable stay.
The Four Seasons took second while the Crystal Lodge came third.










Best Automotive Shop
Barney's
There's no magic secret to being the Best Automotive Shop in town, says Barney's owner Scott McKay, just good, old-fashioned reliability.
"I've been here a long time, and just try and give the best customer service I can," McKay says. "I try to be as fair and as honest as I can."
Barney's also strives for same-day service, so customers don't end up stranded or walking.
"If we promise a car for a certain time, we try our 100 per-cent best to get it back to that person in time," McKay says.
This is the second straight year Barney's has earned the highest praise of Pique readers.
Missing out on the top honour by just one vote was Local Automotive, while SMD Automotive wasn't far behind in third.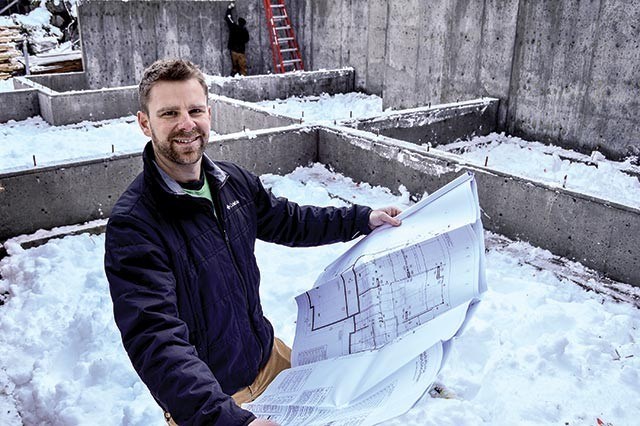 Best Trades Person
Ben Towsey, Twin Peaks Engineering
Though Ben Towsey, owner and principal of Twin Peaks Engineering, has more than 10 years of experience in the structural engineering industry, he's only been in Whistler for about two and a half years.
But it sounds like he enjoys the engineering challenges Whistler presents.
"It's a great outdoors environment," he says. "There's some great houses that they've produced on the side of the hill with some challenging engineering problems, and there's some of the best clients in the world as well."
Towsey's clients must have similar feelings about him, as they've named him Best Trades Person in this year's Best of Whistler.
Wedgeview Plumbing and Heating came second, Eco Alpine West Coast Building came third.




Best Law Firm
Race and Co.
Race and Co. is first across the finish line once again.
The law firm has won Best Law Firm in all three years the award has existed, and one of its lawyers, Sholto Shaw, took home the individual award for best lawyer for six years before that.
"We're very thankful to have received this recognition again this year. We work hard to maintain our clients' trust and business, and appreciate their support," Shaw says on behalf of the firm.
"Race & Co. has been in the corridor since 1973, representing a range of clientele, including people injured in accidents, families buying their first houses, real estate developers, and business owners, and we want each client to feel that they received the best possible service from our lawyers and staff."
Second place went to Double Diamond Law Corp while third went to Mountain Law Corp.




Best Mortgage Specialist
Jon Decaigny
Jon Decaigny of RBC — the favourite mortgage specialist of Pique readers this year — says his approach to working with clients is simple: "I treat everyone the way I would expect to be treated. This means prompt follow up, being available to answer questions whenever they arise and always giving my best offer up front," he says.
"At the end of the day, this is our community and I am grateful to be able to help so many own a little piece of Whistler."
Chantel Jackson at CIBC took second, while Karen Garrett of Sea to Sky Mortgages finished third.