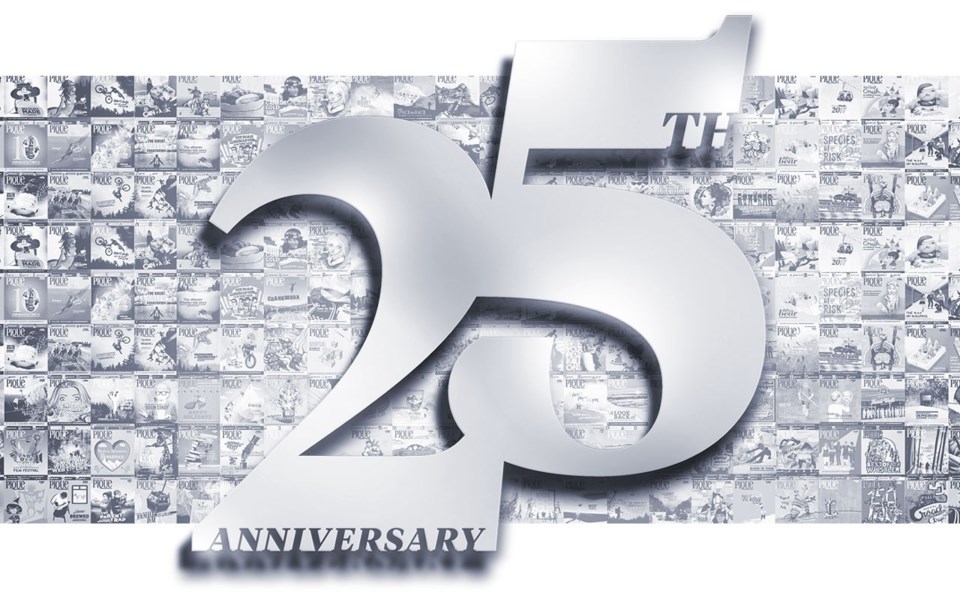 Did you know that the first edition of Pique is dated the day before it was available, or that our offices are a haven for dogs, or that G.D. Maxwell is on column No. 1,237? We celebrate 25 years of Pique in this special feature.
Pique today
Issue 1.1
An animated history
We asked notable Whistler figures to describe what Pique represents to them
Page No. 1
A week in the life of Pique
Pique's Doggy Daycare
A quarter century of Pique by the numbers
Writer Reflections
The Pique Pedal Parade rolls on
Pique and Question: From rivals to family
Pique at 25
Pique and Whistler: A shared history
Pique today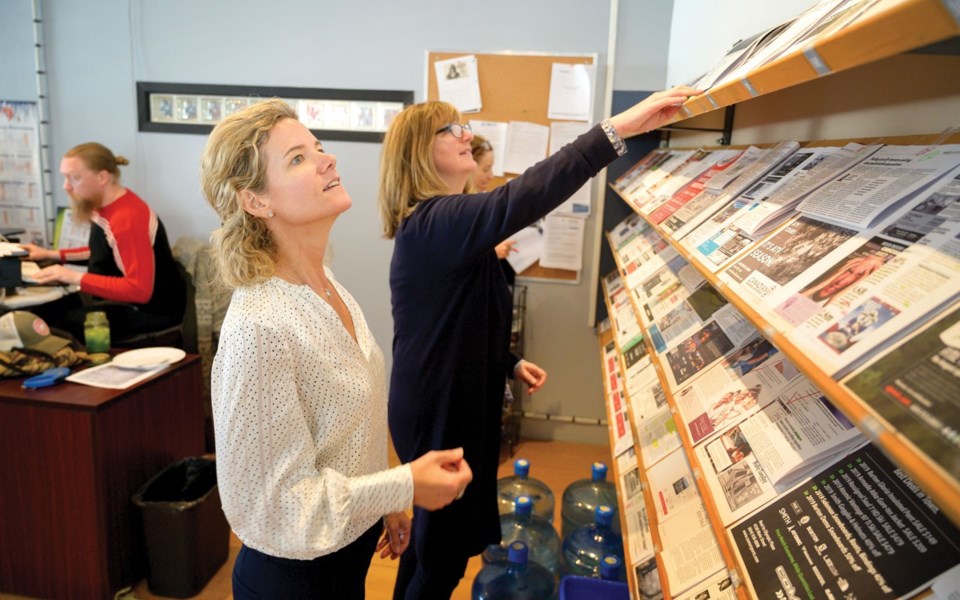 By Sarah Strother, publisher
Pique's grown up over the past 25 years, but I'd like to think its personality remains the same: inquisitive and independent, provocative and edgy, youthful and artsy.
We're old enough to have a depth of knowledge and to have earned respect in this community, and to have collected a 25-year archive of Whistler's stories. There's rarely a topic our editor, Clare Ogilvie, doesn't have a historical timeline for explaining its genesis, struggle and current-day reality (think "housing" or "Whistler development" and do a search of our stories), but if Clare can't remember what happened, she's got a long list of contributors, columnists and community leaders at her fingertips who always have the answer—and perhaps more importantly, the time to give—to make Pique's story complete.
In the early days, I suspect that founders Bob and Kathy Barnett and the original team at Pique had to fight hard to establish the newsmagazine as a serious news leader, whose reporters should be called back, whose sales team's promises could be believed to deliver an effective advertising campaign, and whose design work was consistently top-notch, agency quality.
Pique's reality today is quite different. Many of our reporters came here for the job—not the skiing, boarding or lifestyle—because Pique has a reputation as a newsroom that writes real stories with context and insight, and it offers an opportunity to explore, investigate and be creative in its many features and pages. Our designers today aren't fledgling upstarts but serious artists with years of experience and talent such that they can imagine, create and produce one of our weekly covers in just that: a week, or sometimes less. And our sales team has the confidence to meet with any business and present it with a marketing campaign that truly will deliver.
Our many national, provincial and community news awards for best newspaper in its class are testament to the fact that Pique's reputation reaches beyond Whistler's borders.
And yet with this experience and established presence in the community as the trusted source for Whistler's news, Pique has never allowed itself to be boring, lazy or rest on its laurels. Its mindset is still as creative and upstart as it was in the beginning.
Does that story sound a bit like Whistler itself? A community that's grown up and made its mark, but still has a youthful attitude and a lively, determined spirit.
Well, I sure hope so, because we have no better singular purpose than to reflect our community and tell Whistler's stories: stories of where Whistler's been, its people and its places ... and all that's still to come.
Issue 1.1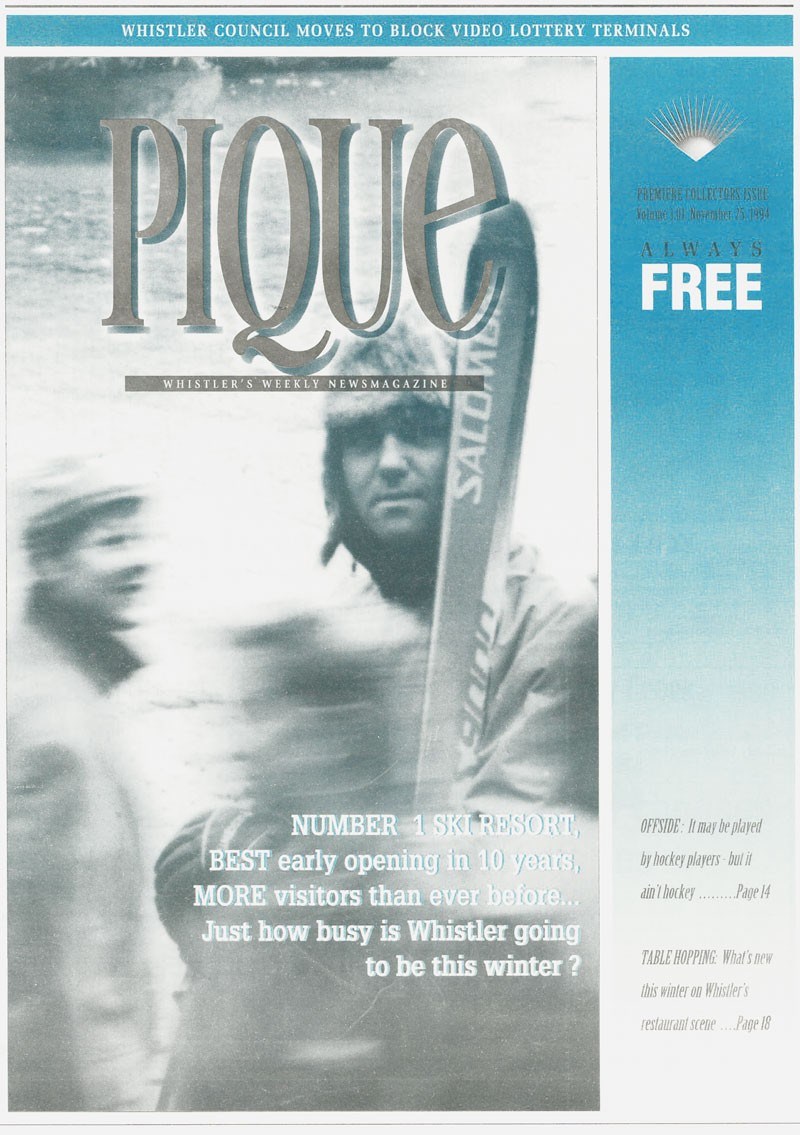 We thought we knew what we were doing
By Bob Barnett, founding publisher/editor
The date on the first issue of Pique Newsmagazine says Nov. 25, 1994, but in a classic case of underestimating the challenge and/or overestimating our abilities, the paper wasn't seen by anyone until Saturday, Nov. 26.
We thought we knew what we were doing, all of us having worked at newspapers, including the Whistler Question, for a while. ...
The feature story—asking the now-ironic question: How busy will Whistler be this winter?—was written by Steve Threndyle and submitted well in advance of the publishing deadline. Leanna Rathkelly had organized a photoshoot for the cover (featuring former Question reporter Paul Dillon surrounded by a blur of fast-moving people) to illustrate the story.
There was lots of news. There was only enough advertising for a 24-page paper, but we bumped it up to 28 pages because we wanted to show the world what we could do.
In those early days, the paper was printed by a company in Coquitlam. Internet connections were brand new, and slow, which meant the digital information needed for printing the paper had to be loaded onto a Syquest cartridge and delivered to the printer by 9 a.m. Thursday.
Kathy usually drove the cartridge to the printer Thursday mornings. Someone else would pick up the printed papers Thursday evening and drive back to Whistler, arriving anywhere between 1 and 3 a.m. And then we would all gather at the office at 7 a.m. to distribute Friday's paper.
The first issue was going to raise the bar for newspapers in Whistler. We arrived at our Function office early that Wednesday morning, excited to sit down in front of our four new Macintosh computers and start putting together the premiere issue of Pique Newsmagazine.
As the day wore on, we found there were more holes to fill than expected. There were font conflicts—and other conflicts. Computers weren't talking to each other. Our internet connection went down every time a fax came in, because they used the same phone line.
We were still putting the paper together when the sun went down that Wednesday, and we were still in the office putting the paper together when the sun came up Thursday morning.
At around 10:30 that morning—having missed our 9 a.m. press time and still trying to put the first issue to bed—the power went out in Function Junction. A bulldozer had pushed a tree onto a powerline.
So we packed up half our computer system—two computers—and moved it to our home in Nordic, and continued to try and put the paper to bed.
Just after noon that Thursday, Kathy and I sat down with Scott Roberts of Mountain FM for a live interview. We were invited to tell everyone about this new paper that was going to appear the next day—knowing that we'd missed our press time and there wasn't going to be a paper on Friday.
Late Thursday afternoon, we finally wrestled the paper to bed. Of course, the Syquest cartridge still had to be driven to the printer in Coquitlam and the printer still had to find time in their schedule to print it.
Sometime late Friday evening, the first 28-page issue of Pique Newsmagazine was actually printed. There wasn't time to staple the paper together or trim the edges. It was distributed Saturday morning.
Around noon Saturday, when we'd finished distribution and could finally breathe a little sigh of relief, it occurred to me that we'd had a couple of months to prepare for the first issue and we'd missed all our deadlines. We now had four-and-a-half days to produce the second issue.
An animated history

By Adrian Raeside
Editor's Note: Former Whistlerite Adrian Raeside drew Pique Newsmagazine's editorial cartoons between 1999 and 2016. His work runs the gamut from the political to the irreverent, and is always injected with Raeside's sarcastic brand of humour, showcasing the underbelly of life and politics in the resort and beyond.
We asked Raeside to look back on his time with Pique as well as pick his favourite cartoons from over the years.
(After a three-year hiatus, Raeside is drawing again. Check out his work at raesidecartoon.com.)
The Thursday routine: Pick up Pique. Check out which artist created the artwork for the cover—I have my favourites—then read the editorial, followed by the letters to the editor (if you want to know what's really happening in Whistler, just read the letters to the editor), flip ahead to Feet Banks, who writes the most amusing film reviews ever, and finally turn to the last page to see who Maxwell is pissing off. Then back to the first page to start reading everything else in between. Whistler has changed so much in 25 years; the only thing that has remained the same is Pique. May it stay the same for the next 25 years.
We asked notable Whistler figures to describe what Pique represents to them.
The following has been edited for length and clarity.
Sue Adams
Local entrepreneur and philanthropist
Twenty-five years ago we were in awe that Kathy and Bob would embark on establishing a newsmagazine—and it would be free! From the beginning, it was obvious that journalistic excellence and informed and unbiased community commentary would be the signature of this publication. Today, the same principles apply. The community relies on "our" community voice, whether it is editorial or letters to the editor, to inform and educate. As a business owner, Pique has been key to our marketing and communication efforts, not only for the business, but also for the community programs we support. Thank you Team Pique. We are still in awe of the standard of excellence and community contribution.
Mike Douglas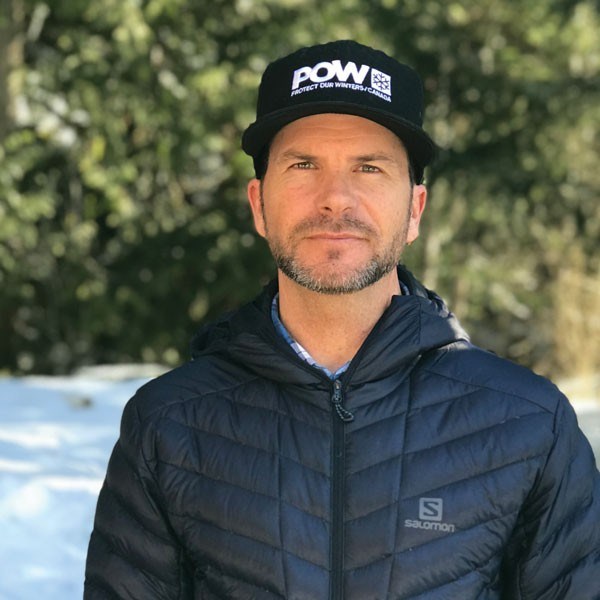 Pioneer of freeskiing and filmmaker
At its essence, Whistler is really about community and Pique is a perfect reflection of that. It broke the old newspaper mould when it arrived and changed the narrative around small-town news. It's not so much a record of what happened in any given week in Tiny Town (thanks Max); it's more a reflection of who we are, what we care about, and where we are headed. After being away, the first thing I do when I get back to town is grab a Pique and remind myself of why I've chosen to live in this place for the past 30 years. Thanks for 25 great years, Pique!
Barrett Fisher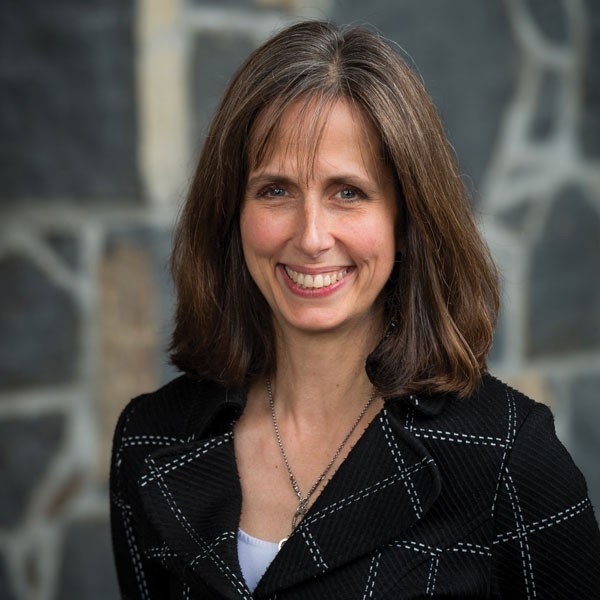 President and CEO of Tourism Whistler
As a former news reporter and editor, I appreciate the importance of a local newspaper fairly and objectively representing the interests of its community. Pique Newsmagazine has been that trusted source of information for Whistler. Pique is the voice of our community, documenting our history, our wins and our successes. But just as importantly, Pique has been there to document our challenges and our losses, highlighting the issues and concerns facing our resort so we can rally together to address them. In today's world of false news and misinformation, I am more grateful than ever to have a reliable source like Pique sharing the stories that matter most to Whistlerites, week after week. Congratulations on 25 solid years of journalism!
Stella Harvey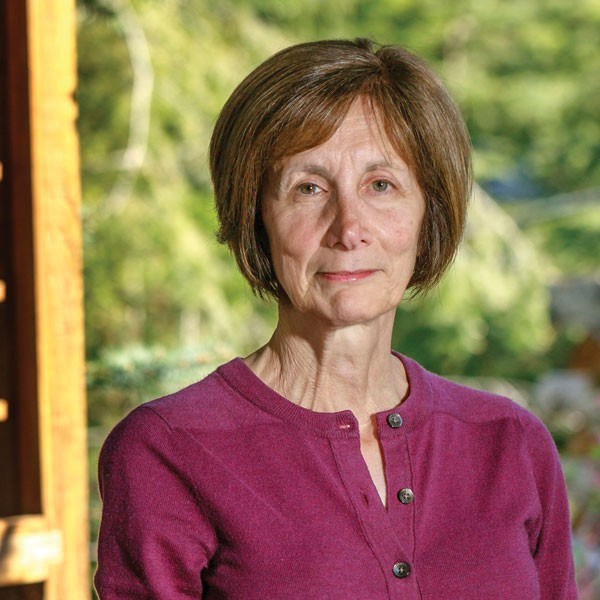 Author and founder of the Whistler Writers Festival
I moved to Whistler 19 years ago (I've never lived anywhere this long), a stranger with an idea or two. I put an ad in Pique. Twenty-six committed souls answered that ad and showed up at my door for that first meeting of the Whistler Writing Society in 2001. Later, a dream grew. With the help of Kathy and Bob Barnett, who offered advertising space at a reduced cost and editorial content, a festival began. A day and a half long, 20 participants and one guest author. That was the summer of 2002. The festival grew, more people came, and the program evolved, but none of this would have been possible without the support of Bob and Kathy in those early years, and folks like Clare, Alyssa, Brandon, Max and so many others since. They shared our dream and vision, so much so that I remember a young journalist from Pique calling me one evening, excited to report that she'd noticed after a number of years of trying to apply for a particular grant, we'd received it. Her voice was raised. "You got it, you got it," she said. "I'm so happy for you. You deserve this." That grant from the Resort Municipality of Whistler allowed us to further grow. We wouldn't be here without Pique and so many others. As I've said before, no one succeeds alone. And this stranger would not have found her community, the one she loves so much she has remained here for 19 years. Again, for me, Pique = Community. Thanks so much for all you do!
Danielle Kristmanson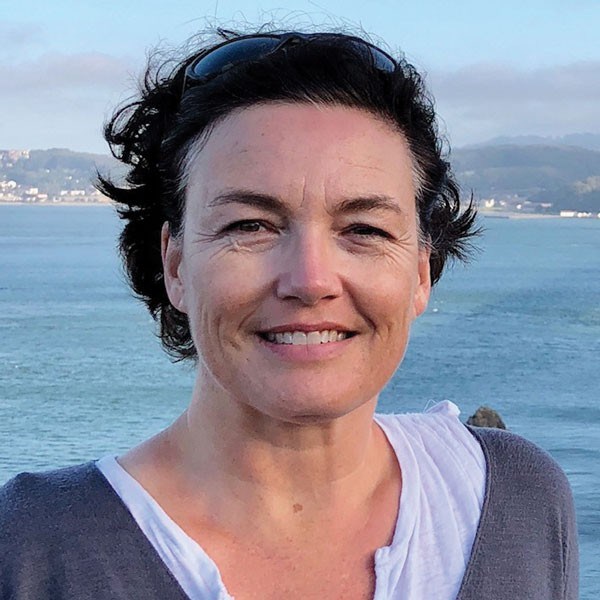 Principal and creative director of Origin Design
My relationship with Pique started in its earliest days. Kathy Barnett was my bookkeeper when she and Bob decided to launch Pique. While we were both starting out in our businesses at the same time, her experience in running a company, and knowing what the hell she was doing, was far deeper than mine. She became my mentor, not in the traditional way mentors become engaged, but as my friend and confidante. She taught me the basics of finance (which was all that I was up for, frankly) and the details of operations, but most of all, she taught me how to balance business and relationships in ways that would eventually turn both of our businesses into more family than company. I've watched Pique grow, first without her, then without Bob and have seen how that culture has prevailed. It is a testimony to Pique's strong beginnings.
Ace Mackay-Smith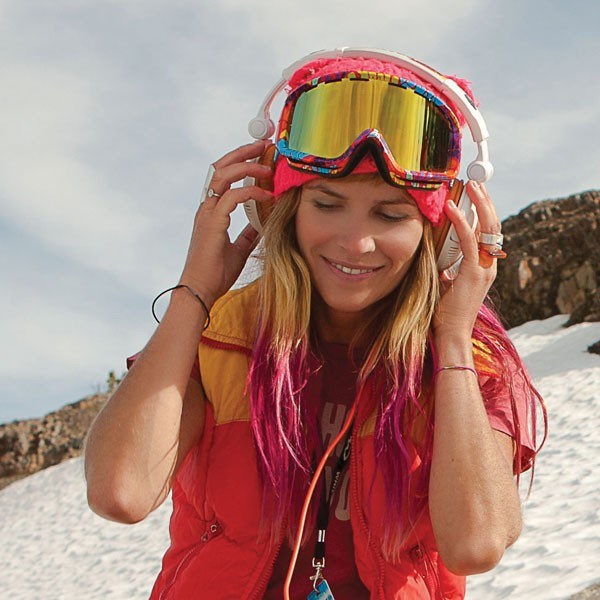 DJ, go-go dancer and event producer
Pique has always been cool. It has always suited Whistler in a way that most other small town weekly papers could never do. Starting with the graphically hip front page, all the way to the funny and contentious Maxed Out back page. I think it really represents Whistler in so many ways. Whenever a visitor asks me what's up in Whistler, I always recommend picking up Pique. It has been the main mode of communication for this valley, whether you were looking for a place to rent or a new job, it was the "bible." Even though the internet has taken on some of those responsibilities now, Pique has still managed to stay relevant and desired. We are lucky to have such a high-quality free weekly paper with some really great writers, photographers, artists and designers. Happy anniversary and thanks!
Joan Richoz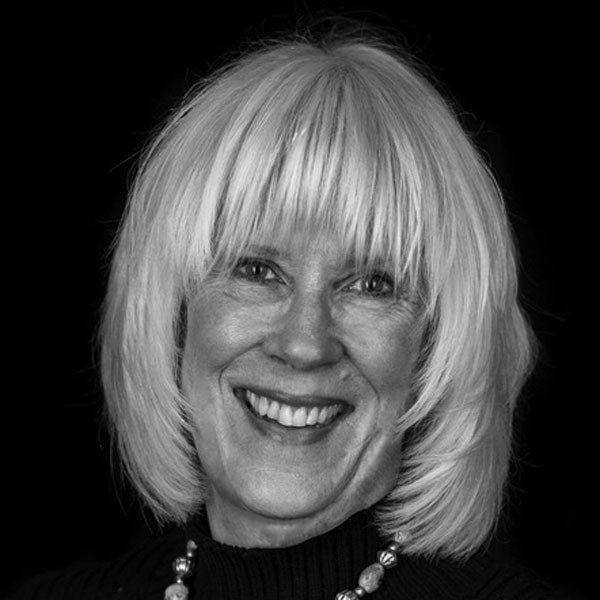 Arts advocate and former Citizen of the Year
It's Thursday!
Time to find out which cultural events will be taking place in the community.
Time to read about the latest political or community issues and to read people's (over)reactions in the Letters to the Editor.
Time to read a story about something I never thought I would be interested in, i.e. herpetology by Leslie Anthony.
Time to read Glenda Bartosh's column and learn about the science of food and food habits/trends.
Time to read witty movie reviews by Feet Banks.
Time to agree/disagree/laugh/get angry with the ever-cynical G.D. Maxwell.
Hugh Smythe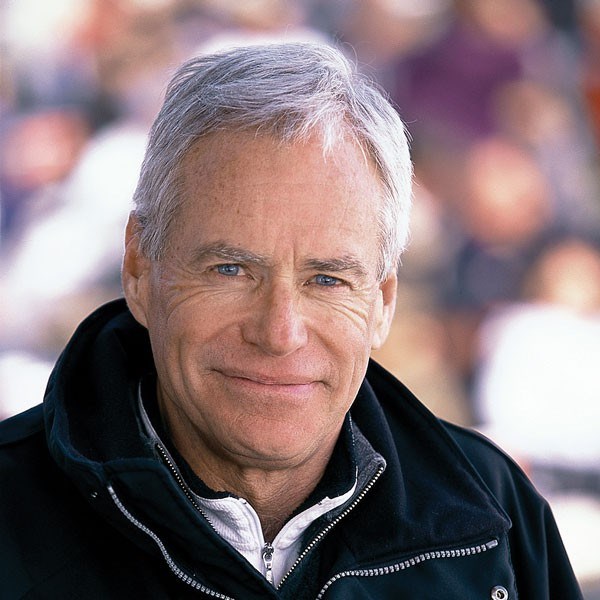 Ski industry veteran and former head of Blackcomb Mountain
Pique Newsmagazine is for us a valued link to our own community's views and news, be it good or bad, and upcoming events, as well as the local political landscape and insights on wider subjects. In an electronic, digital, immediate world, the weekly paper edition of Pique is a great invitation to pause, sit down, absorb and discuss the big and small details of what's what in our community. We check online for major news when travelling but we also ask our neighbours to pick up copies for us to fully enjoy when we return.
Nancy Wilhelm-Morden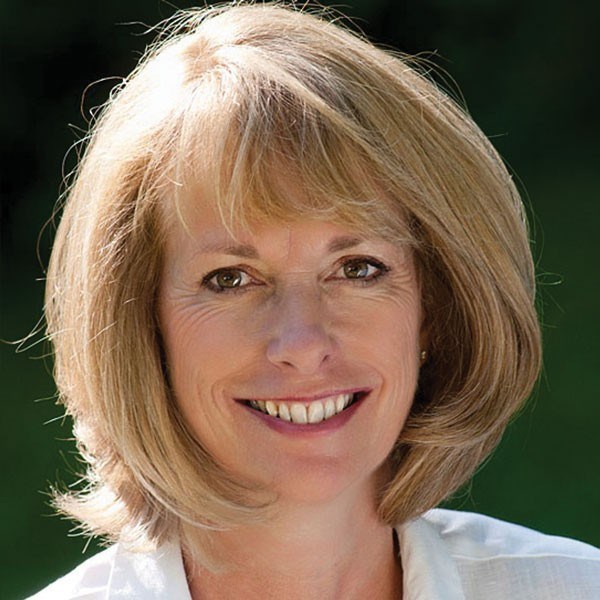 Former mayor and councillor
It's not often that a politician, even a former one, writes in praise of local print media. But I am and I have no hesitancy in commending Pique Newsmagazine on 25 years of important community publishing—insightful editorials, accurate reporting, engaged discourse from columnists and readers alike. Your paper helped me do my job. Congratulations and thank you.
Page No. 1
By Jon Parris, art director
Like most people who settle in Whistler, when I first arrived I didn't think I would stay for more than a season or two. But four months into my first season, I saw an ad in the Pique for a graphic designer. I got into graphic design because I was known to spend hours in the bookstore, not reading books but looking at magazines. So when I saw the ad I jumped at the opportunity—and now here I am almost 17 years later!
To my knowledge, we've never missed a week in 25 years, so by that math there should be around 1,300 issues. Of those, I've designed almost 200. To be honest, some I'm not that proud of! Certainly one of the most challenging and rewarding aspects of the job has been designing the cover. It's not always easy to come up with a concept for some of our feature cover stories. In the end, some of my favourite covers have been the ones for local elections. Thankfully, if I don't like it they disappear in seven days. On the other hand, it has helped me mature and grow as a designer. Along the way, I've also been lucky to always be working with other designers and artists who constantly push the limits of the budget and timeline of a weekly free paper. It has been quite the journey and an endless source of inspiration. Also, being a fan of bad jokes, when it's time for us to come up with the "FREE" on the cover every week, it often puts a little smile on my face!
I miss Kathy, our founding publisher. She had high standards and wasn't afraid to ask me to redo the front page on production day if it didn't measure up. But while tough, she was also very good at letting you know when you impressed her. I've taken this attitude and have tried my best to honour her vision. She's always in the back of my head when I ask myself, "Is this good enough?"
So here's a little historic selection of covers from mostly former and present staff, as well as a few prolific local artists who have all certainly lived up to her standards.
[slideshow-3]
A week in the life of Pique
Our local photographer David Buzzard followed Pique-sters around to bring you this slideshow of the action behind the scenes at Pique Newsmagazine.
[slideshow-2]
Pique's Doggy Daycare
Over the years, the Pique office has been home to many Dogs, and one bird.
[slideshow-1]
A quarter century of Pique by the numbers
By Dan Falloon
As Pique's sports editor for the past five years, I'm admittedly also a bit of a stats geek.
So when we were pondering the arduous task of compiling and interpreting some of our publication's key stats from 1994 until the present day, I jumped at the challenge.
I flipped through each and every one of Pique's editions, tracking which of the 753 published writers posted the most bylines, and which members of our community wrote the most letters to the editor.
Bylines
This category is perhaps not as cut and dried as one might expect.
In the early days of Pique, countless stories were printed without credit, but in talking to current editor Clare Ogilvie, most if not all were written by former editor and founding publisher Bob Barnett.
Bob would far and away be the leader in this category, but for the purpose of this exercise, we're counting bylines only, so here are the story counts for each of Pique's full- and part-time staffers.
Andrew Mitchell 5302
Alison Taylor 2580
Brandon Barrett 1675
Dan Falloon 1553
Cathryn Atkinson 1508
Clare Ogilvie 1495
Bob Barnett 1208
Braden Dupuis 1165
Jesse Ferreras 899
Nicole Fitzgerald 850 (plus two as Teddy Fitzgerald)
John French 773
Holly Fraughton 708
Alyssa Noel 702
Claire Piech 638
Stephen Smysnuik 557
Paul Andrew 520 (Paul was notable for writing the first Pique'n Yer Interest column in his debut on April 16, 1999.)
Christopher Woodall 483
Shelley Arnusch 464
Joel Barde 456
Oona Woods 430
Cindy Filipenko 363
Loreth Beswetherick 358
Eric MacKenzie 319
Vivian Moreau 290
Adam Daff 287
Dana Michell 241
Susan Hollis 238
Nancy Hyndman 225
Paul Carlucci 207
Amy Fendley 200
Lynn Mitges 197
David Branigan 168 (David sometimes signed his columns as DJ DNA)
Robyn Cubie 150
Shari Burnett 147
Megan Lalonde 124
Greig Bethel 106
Andy Stonehouse 58
Kevin Damaskie 48 (plus 61 in his role as RMOW Sustainability Coordinator and Policy and Program Development)
As for columnists and other regular contributors with more than 50 bylines, the leader, to no one's surprise, is G.D. Maxwell. Max made his first appearance outside the Letters to the Editor by responding to a call for fishing stories, which was published in the June 9, 1995 edition. By Dec. 8 of that year, he was spinning his yarns in our pages regularly, and by Feb. 16, 1996, he had taken the backpage position, which he has only occasionally relinquished while on vacation.
AG.D. Maxwell 1367
Allen Best 866
Feet Banks 849 (Pique's current film writer debuted in 2003, writing about new releases, including The Rundown, Under the Tuscan Sun, Lost in Translation, Duplex, and School of Rock)
Rob Breszny 796
Glenda Bartosh 631
Leslie Anthony 427 (plus one credited as Anne Lesthony)
Michel Beaudry 412
Jack Souther 221
Brian Walker 171
Anthony Gismondi 164
Vince Shuley 153
David Suzuki 142
Michael O'Connor 123
Gwynne Dyer 117
Karl Ricker 111
Lisa Richardson 109
Kristen Robinson 91
Britt Janyk 84
Glen Watson 81
Lynn Martel 80
Gagandeep Ghuman 71
Bob Brett 64
Allyn Pringle 63
Steve McNaull 59
Jack Christie 57
Joan Richoz 57
Alison Appelbe 56
Stephen Vogler 55 (in addition to one as Charles Barkowski, translated by S. Vogler)
Michele Bush 53
Letters to the editor
While the news section is a great place to take the pulse of a community, the letters to the editor is fantastic for taking its temperature.
In its 25 years, you'd never know what you'd find in the letters from one week to the next, be it responses to previous stories, bouquets after a community event happened, boos to local trends or decision makers, poetry, or even local students being published for the first time.
Over the years, Pique has run letters from not only locals and Lower Mainland residents, but postmarked from across the continent, the U.K., Australia, New Zealand, Tibet, India and Sweden.
Some of the more prolific letter writers continued to write to us even after moving away.
What's also striking from looking at the Letters to the Editor is how many different hats people in the community wear. While some folks write only in response to a pet issue or two, many others have numerous different reasons for writing in. As well, depending on the topic, writers sometimes would even specify their home neighbourhood in Whistler.
Without further ado, here are the top 25 most prolific writers (well, 27, due to a tie) in Pique history.
49 Doug Barr (writing from Whistler)
44 Mike Roger (writing from Whistler and Birken, representing the Sea to Sky Trail Society)
43 Dave Buzzard (writing from Emerald Estates and Whistler)
41 Lennox McNeely (writing from Whistler)
35 Jean-Louis Brussac (writing from Coquitlam)
38 Brian Buchholz (writing from Tapley's Farm, Whistler, Barcelona, Bali, Melbourne and Amsterdam, representing the Whistler Service of Remembrance and the BC Professional Burn Fund)
37 Cathy Jewett (writing from Whistler, as a Professional Ski Patroller, representing the Myrtle Philip Community School PAC, the District PAC, and Communities That Care)
36 Sylvia Dolson (writing from Whistler, representing the Jennifer Jones Whistler Bear Foundation, the Canadian Bear Alliance, Get Bear Smart Society, Whistler Black Bear Working Group and the Whistler Residents Opposed to Urban Hunting)
35 Van Clayton Powel (writing from Whistler)
35 Bruce Kay (writing from Whistler, Squamish and Powell River)
35 Terry Smith (writing from Garibaldi Highlands and Squamish)
32 Linda McGaw (writing from Whistler, representing the WAG Board and Dance Whistler)
32 Jane Reid (writing from Whistler, representing Friends of the Whistler Public Library)
32 John Weston (writing from Whistler and West Vancouver as MP and volunteer president of the National Health and Fitness Foundation)
31 Drago Arh (writing from Whistler)
31 Dave Brownlie (writing from Whistler, representing Whistler Blackcomb and the Whistler Blackcomb Foundation)
30 Grant Lamont (writing from Whistler, Steamboat Springs, Colo. and "Planet Earth", representing WORCA, Wild Willie's Ski Shop, Epic Events and the Cheakamus Challenge Fall Classic)
29 Dr. Tom DeMarco (writing from Whistler)
29 Allan Eaton (writing from Nordic Estates and Whistler)
26 Barrett Fisher (writing representing Tourism Whistler and the Whistler Resort Association)
26 Sara Jennings (writing from Whistler, representing the Whistler Community Services Society and AWARE)
26 Louise Taylor (writing from Pemberton, New Denver and Kaslo, as a Valhalla Wilderness Society researcher)
26 Stephen Vogler (writing from Whistler, representing The Point Artist-Run Centre)
25 Alix Nicoll (writing from Alpine Meadows and Whistler, as a school trustee and representing the Whistler Public Library Art Committee)
25 Brian Wolfgang Becker (writing from Whistler, Burnaby, North Vancouver and Lloydminster, Sask.)
25 Eckhard Zeidler (writing from Bayshores, Whistler, and Texas Creek Ranch, as an RMOW Councillor and representing AWARE)
There have been a handful of, well, interesting names to sign letters: The Artist formerly known as Stewpendous; John and Matt (the guy who passed out); Charles Evans (indignantly); the "Noble Dirtbag" Binty Massey; "Little Brat" Sarah Phillips; and Stephen "Coffee-double-double-chocolate-glazed-doughnut-deprived-in-Whistler" Chan.
FREEdom
Of course, Pique is famous for its cheeky "FREE" label in the top right corner of every cover. We've run 988 unique "frees," with a handful repeating over the years.
The most common have been Home FREE, FREE Ride, FREE Love, FREE for all and FREE Flowing, running six times each over the years, while FREE Thinkers, FREE Country, FREE Wheel, FREE Choice, FREE Advice, FREE Spirits, and FREE Candy have all been used five times. (Don't we sound like a fun bunch?)
The only time we were never free—we were actually priceless—was in 2010 when Ashleigh McIvor captured the Olympic gold in women's ski cross.
Writer Reflections
We asked past and present Pique writers to discuss an article or column they wrote from over the years that stood out as the most memorable to them. The following has been edited for length and clarity.
Oona Woods
Reporter, arts and entertainment listings editor: 1997-1999
When I think back to my time in Whistler, there are a few outstanding memories. My ski tips reaching out over the edge of Whistler Bowl before a run that was later described as "far too fast for my skill level." A guy on Whistler Plaza at 8 a.m., telling me: "Smile dude, you're in Whistler." A fact that should have been obvious because he was completely naked. Or I think about standing outside the Pique offices in Function Junction with Andy Stonehouse, watching a dog chase a bear, followed by a bear chasing a dog, which in turn triggered a six-metre fallen tree to bounce haphazardly down the slope, scattering all the animals. Without missing a beat, Andy said, "The next wildlife shows will be held on the mezzanine deck at 2:30, 3:30 and 4:30."
As for stories, the Whistler Pride and Ski Festival was the funnest thing I have ever covered. The Pemberton Community Plan was probably the least fun, but likely the most important. For me, the most memorable, and the one that has had a lasting impact on my psyche, was a feature story on the wildfire initial attack crew. So much has changed in the world since I landed up in Whistler with $7 in my pocket, having run out of money on my way to the Yukon. Now we eat buddha bowls and ask for golden lattes and slide into dms, but with climate change, the wild firefighters' work has only grown.
At the time, former "smoke jumpers" from the Yukon explained how they had been burned by fire rolling over their crews. They told me how it was a mental game, strategic and exhausting—and that 96 per cent of fires were put out by the initial attack crews before they got big enough to go public. Whenever I see wildfires roaring through the world news, I think of the bravest, coolest and most crucial people around rappelling out of helicopters into the most dangerous scenes saving homes and being heroes.
Greig Bethel
Reporter: 2001
The stories I remember covering most during my short reporting and writing stint at the Pique were the ones on housing, affordability and social sustainability problems. An $11.2-million luxury home on Nita Lake was listed for sale, making it the most expensive single-family home ever in Whistler (at the time). Now unaffordable resort-style real estate prices and unsustainable lifestyles, driven by carbon-spewing international amenity migrants and baby-boomer retirees, have not only infected other super-natural mountain towns in B.C., but the province's cities as well. I don't go to Whistler anymore. I seek out my solitude—on the ocean, on the rock, in the forest, in the mountains—far from the crowds and the madness of modern life that threatens to drag us down.
Alison Taylor
Reporter: 2001-2017
During my 16 years at the Pique I met thousands of people, told hundreds of stories—complicated stories about municipal budgets, salacious stories about impending lawsuits, fun stories about living and making the most life in Whistler. But the stories that I remember the most are the ones about the people, especially the people I never met. Like Marty. Martin Janson had plans. So many plans. He was 19 years old when he died in Whistler, unbearably far from home. His parents travelled to Whistler to bring him back to Australia where he now rests on a hill overlooking a sunny valley in Kurrajong. Rachael Bagnell and Jonathan Jette were spending one last weekend together in the mountains they loved before a year-long separation. More plans, more adventures lay on their horizons. The young couple went missing in the backcountry close to Pemberton by the heart-shaped Valentine Lake. So many questions endure; it's been more than nine unimaginable years since they went missing. Owen Edmundson died in his parents' arms under an old oak tree. He was five days old, and yet his parents could tell you hundreds of stories about him, their words washing over you like a warm blanket. And I think of Jeremi Lindstrom when I drive up the Sea to Sky Highway at night, waiting to see the twinkling white lights of "Jeremi's Tree" seemingly suspended in the black sky, a comforting sign that home is near. It never fails to make me think of the immense power of true friendship.
These are just a handful of the people I think of often. The common thread to all these "stories" is love. I count myself so lucky that I got to go to work for all those years and feel that love.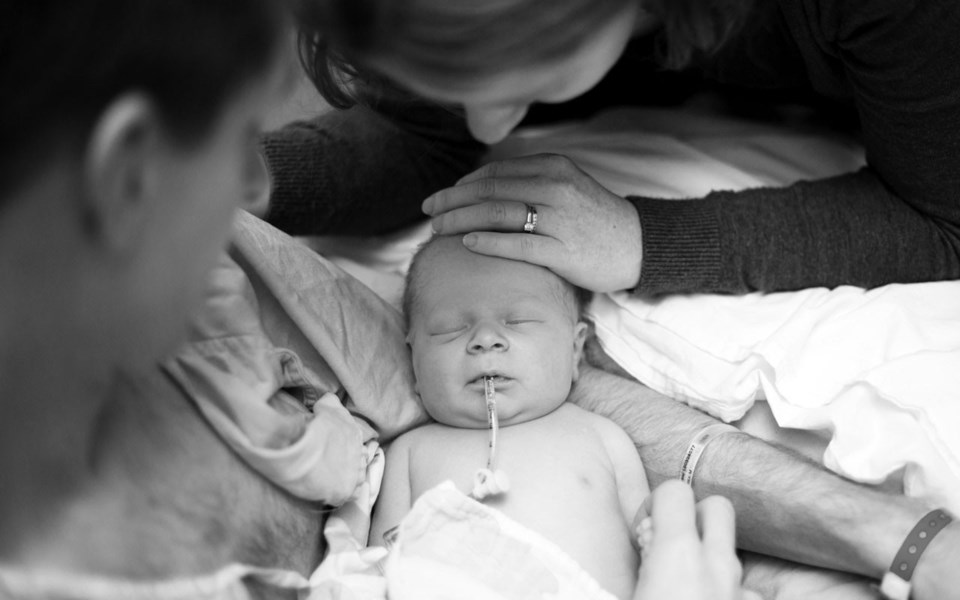 Glenda Bartosh
Columnist, feature writer: 2002-present
More than once when I've read anniversary tributes like this one, I've been blown away when the person chooses a memory, an article, a whatever that they'd just produced weeks ago. Oh man, I'd think, their memories are bad, or they're so lazy they couldn't be bothered to dig out anything else.
Here's the thing: I did dig, not 25 years back because I wasn't writing for Pique then, but back to 2002, when I started. My first column, which was on coffee, made me laugh—"the cheapest legal excitement money can buy."
I love the "What's in your fridge?" column I did in 2010 with artist/adventurer/force of nature, Chili Thom, because I'd barely known him and was so lucky to have gotten the chance. Nobody could have guessed he would be gone six years later, when we ran it again in memoriam. Similarly, I love the tribute I wrote in memory of the Whistler Question's co-founder/co-guardian, Jane Burrows, when she passed away last year. I had to dig deep to reflect on her partnership with newspapering and the community. Women running newspapers weren't that welcome back then.
I also really like the feature I did on how and why I started Whistler's arts council—not because the council was my baby, but because it sketches out a unique, behind-the-scenes take on the arts council and how it embedded the arts into Whistler's DNA. And I like the features I wrote on the brave hydrogen fuel cell buses that operated at Whistler during the 2010 Olympics. I defended those buses tooth and nail—advocating for them, trying to get politicians not to dump them because even then it was frighteningly obvious we desperately needed technology like that to deal with climate change. (The buses got dumped.)
Which brings me to my favourite article in the 17-plus years I've been writing for Pique. I felt compelled to describe all the above—not by way of proving I don't always follow directions (I was asked to pick one favourite article and stick to 150 words) or to defend my lousy memory (real, but not a factor here). I wanted to show I really did drill down through the years, so unlike those poor sods I once criticized (insert winking emoji).
Conclusion (you guessed it): My No. 1 favourite article is a column I wrote weeks ago on our climate: "500 words: One for each glacier gone".
I love its power and succinctness. I love that it made me actually think and write and feel differently, just like we need to do now on so many fronts. I love how Pique's art director Jon Parris laid it out—simply but powerfully, the words counted out boldly like a visual metronome or ticking time bomb the climate disaster is. If I got through to one other person, I'm happy.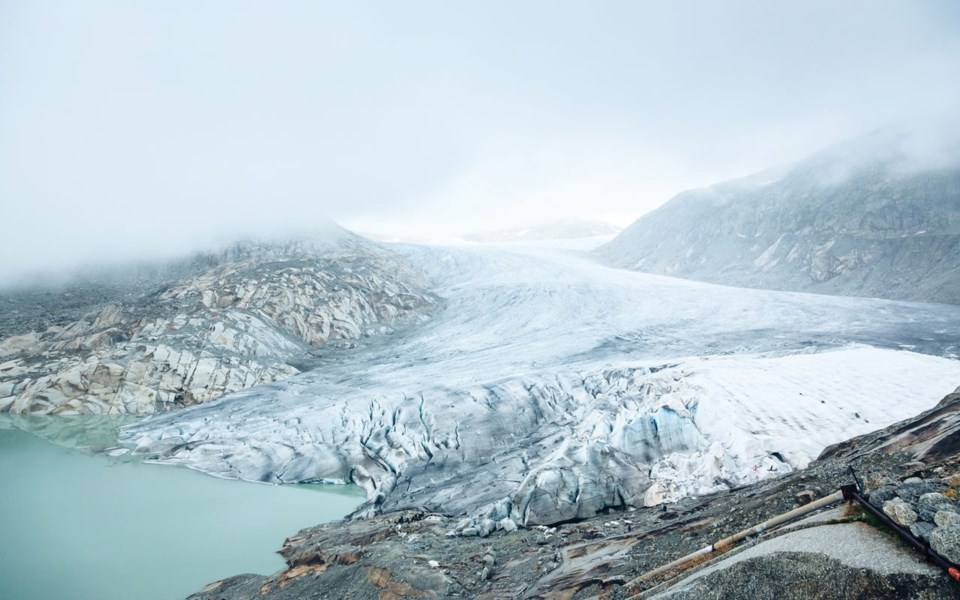 Holly Fraughton
News reporter and arts editor: 2007-2011
I moved to Whistler from Halifax, N.S. fresh out of journalism school to write for Pique. It was one of the best decisions I've ever made, hands down. I met the raddest bunch of kind, creative-minded, adventurous people there: talented writers, photographers and artists. Bob and Kathy Barnett took a chance by hiring this random woman from the East Coast, and I'm so glad they did. During my five-year stint at Pique, I got to cover everything from politics and news to the arts and entertainment beat. Plus, we were front-row-centre for the 2010 Olympics. It really was a once-in-a-lifetime opportunity. One of my favourite stories from my time at Pique had to be when all of the reporters wrote short stories for a Halloween feature. I decided to write a "true crime" type story about a serial killer on the loose in Creekside. All in good fun, right? Well, a few readers thought it was real, and we may have gotten a call from the RCMP. Oops. Guess I should stick to non-fiction. Pique is truly one of a kind, and part of the fabric of the community. Keep up the good work!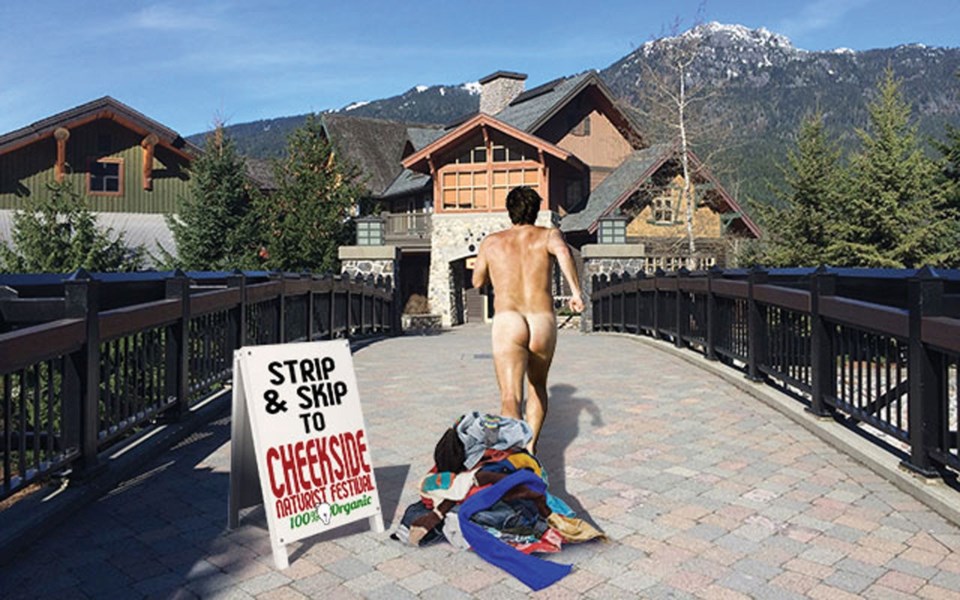 Braden Dupuis
Reporter: 2014-present
I've written dozens of memorable news stories during my five and a half years at Pique, but I think what stands out most is the unique creative writing opportunities this paper affords.
I always look forward to writing the annual April Fool's story and the inevitable inclusion of fake quotes from made-up source Pene Esposti (which, for the unilingual like myself, translates from Spanish to "Penis Exposed," because he first appeared in a fake story about a nudist festival, and I sometimes have a hard time letting a good bad joke die).
But if I had to pick just one, it would be my heartwarming holiday short story published in 2016, "Merry Christmas, You Bastards," about the blowback Santa receives after it is discovered his massive, unethical reindeer farm singlehandedly pushed humanity past the climate-change brink, virtually guaranteeing the deaths of hundreds of millions.
I won't spoil this (now-classic) Christmas tale for you if you haven't read it, but it features an angry, out-of-touch, borderline-PTSD Santa and closes with a real scorcher of a yuletide poem.
How many news reporters get to write shit like that?
The Pique Pedal Parade rolls on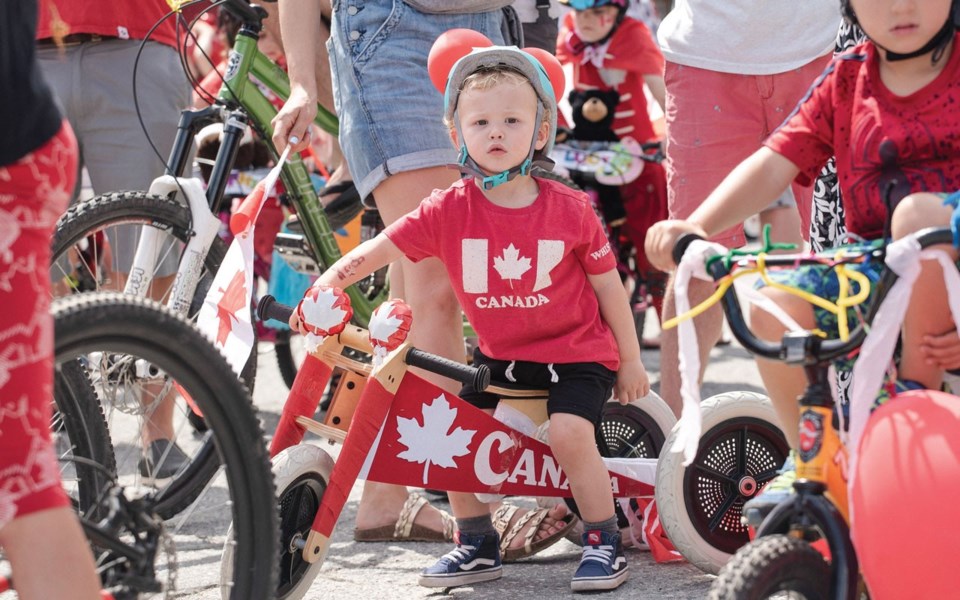 By Bob Barnett, founding publisher/editor
The Pique Pedal Parade, which invites local kids to decorate their bikes to take part in the Canada Day Parade, was my late wife and founding publisher Kathy's idea.
Interest in Whistler's parade had been declining for several years until Stan Langtry rallied to the challenge and brought it back to life in 2001. All Whistler groups and organizations were invited to be part of a parade that wound through the village that year. And the community ate it up.
The spirit and energy of that 2001 parade inspired Kathy. She recalled decorating her bike for a Canada Day parade when she was a girl growing up in Burnaby.
Her interest in cycling had been rekindled during a bike tour of Utah in 2001. That led to a new Cannondale road bike, which she decorated for the first Pique Pedal Parade on July 1, 2002.
But the roots of the Pique Pedal Parade stem from Kathy's childhood and the notion of inviting children to share in a community celebration.
Pique and Question: From rivals to family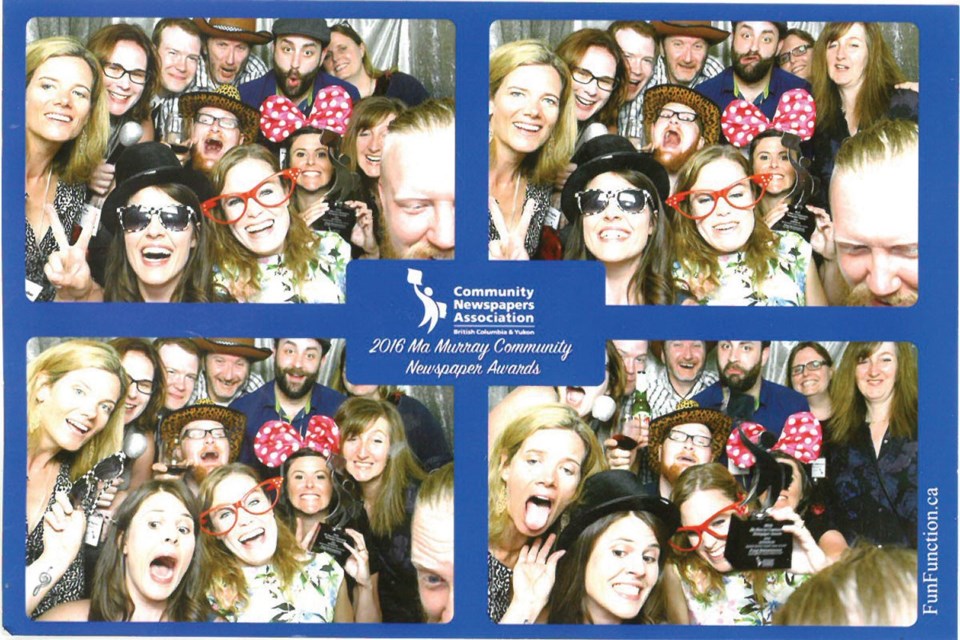 The story behind Pique's 2013 purchase by its long-time competitor
By Brandon Barrett, reporter/features editor
The Capulets and the Montagues. The Red Sox and the Yankees. Coke and Pepsi. Or, if you're looking for a more Whistler-appropriate rivalry, snowboarders and skiers.
Whatever historical feud you want to use as a reference point, chances are it pales in comparison to the intensity and bitterness I once felt for my crosstown rivals at Pique Newsmagazine.
As a cub reporter for the Whistler Question, I was dropped fresh out of journalism school straight into this two-decade-long mutual hostility when I was first hired back in 2012. I still remember the Thursday tradition—one I know my Pique adversaries also engaged in—of leafing through the competitor's paper with disdain, revelling in every typo and misprint, and lamenting every scoop they beat us to.
Despite being Whistler's original paper of record, by the time I had arrived, it felt very much like the Question was the scrappy underdog compared to the larger, sexier Pique—because it was. Pique had double our staff, triple the number of pages, and got to do the kinds of irreverent, in-depth and downright cool work that the more traditional Question couldn't get away with.
I would never have admitted it back then, but a big part of the animus I felt towards Pique at the time was definitely rooted in a level of professional jealousy. Don't get me wrong, I loved cutting my teeth at the Question, and still look back fondly on the work we did there. It was those marathon Tuesday-night writing sessions after all, fuelled by energy drinks and cheap takeout, that helped turn me into the reporter I am today. But it always felt like Pique understood and reflected the ever-changing community it reported on—the playful tone, the focus on arts and culture, the ambitious, longform cover stories—that would make it a great place to work one day.
That would be put to the test about a year after I started at the Question, when it was announced that our parent company, Glacier Media, would be purchasing Pique from founding publisher Bob Barnett. Not only that, but we learned, weeks later, that the Question staff would be relocating from our Marketplace base to join Pique's office in Function Junction—and I would come onboard as Pique's newest news reporter.
Despite my begrudging admiration for the work Pique did, the reality of joining forces with them was initially difficult to swallow. Suddenly, my professional fate was in the hands of an editor I wasn't sure had my best interest at heart. I certainly wasn't reassured that first day I stepped foot in Pique's high-ceilinged office, the entire staff's collective dagger stare cutting into me like a Ginsu. It felt akin to Luke Skywalker piloting his X-wing into the bowels of the Death Star to start his new day job with the Galactic Empire. (Yes, I'm Skywalker in this poorly crafted analogy—narrative is all about perspective, folks.)
For those first few months following the merger, the respective Question and Pique staffs mostly kept to themselves, the lingering tensions taking some time to wear off.
Looking back, the contentious air that permeated the office back then seems almost comical now. Over the years, the office has evolved into the most creative, dynamic and fun workplaces I've ever been a part of. As I write this, our loving family of office mannequins—a stylishly dressed unicorn named Eunice and her punk-rock horse husband, Horace—stares back at me, while the distinct sounds of a vigorous game of ping-pong fill the newsroom. Like most Whistlerites, we work hard and play harder, and it's that permission to not take ourselves too seriously that has fostered such a positive work environment.
People attracted to the news business tend to be unadulterated weirdos—it takes a certain kind of lunatic to pursue such a tumultuous, relatively low-paying career, especially in 2019—and publisher Sarah Strother and editor Clare Ogilvie understand the value of letting their employees' freak flags fly. Put simply, we are allowed to be who we are, to flex our creative muscles and pursue the kinds of stories that align with our passions. In this town, in this day and age, bosses like that are not always easy to find.
The old adage that you'll never work a day in your life as long as you love what you do sounds clichéd until you actually find a job that fits the bill. My love for the work is a big part of that, but it's my love for the rivals-turned-family that I'm lucky to count as colleagues that explains why this job stopped feeling like one a long time ago.
Pique at 25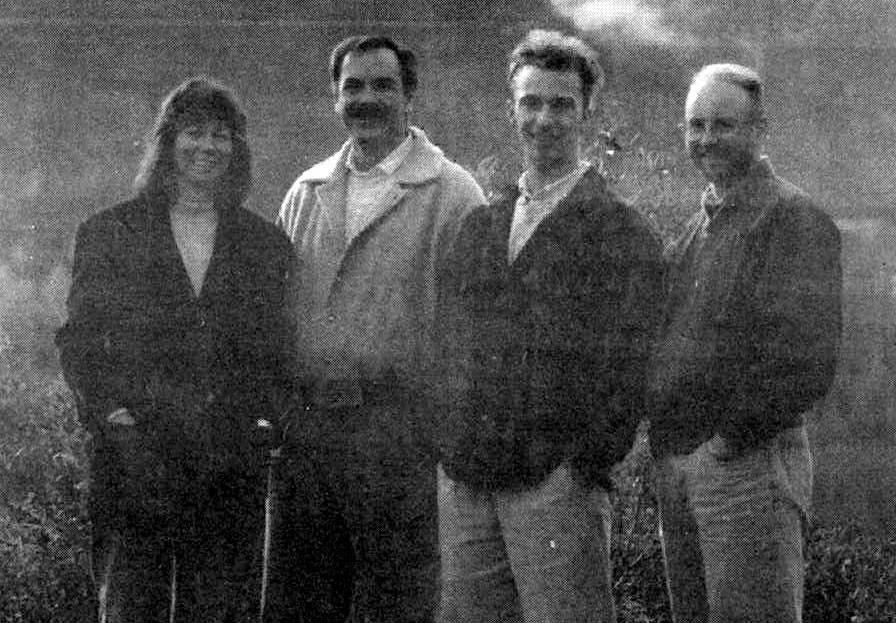 Free for a quarter-century
By Bob Barnett, founding publisher/editor
Nineteen-ninety-four is remembered as the year Nelson Mandela became president of South Africa, the World Cup of soccer was held in the United States and OJ Simpson went for a test drive in a white Ford Bronco.
Closer to home, in 1994, the expansion of Whistler Village north of Village Gate Boulevard was just starting, the prelude to a 10-year development project completed in five years after the NDP discovered Whistler real estate. In the original village, above Village Square, the venerable Whistler Question was going through a bunch of changes in management and staff.
These local developments were the catalyst for Pique Newsmagazine, although the launch of a daily paper focussed solely on the World Cup and published only for the duration of the tournament was also inspiring.
We—Kevin Damaskie, Dave Rigler, my late wife Kathy and I—started Pique because there seemed to be an opening for another paper (actually, there already was a second paper: The Town Crier, published "periodically"). And because we all needed jobs.
We'd worked together at the Question in the early '90s: Kathy as publisher, I was editor, Kevin was a reporter and Dave was sales manager. We started talking about another paper and a few people encouraged us to give it a try. Greg Newton at the Royal Bank came up with a $35,000 business start-up loan. A few family members and friends, including Rick Clare, put up $5,000 each to became preferred shareholders. And with a grand total of $70,000 Pique Newsmagazine was launched.
Dave came up with the name "Pique" and the typeface, with the lower case "e" that has endured.
Our partnership did not. Kevin left early in the second year and Dave departed in 1999.
Our belief was a new paper needed to be different from the Whistler Question. The Question was well established and was solidly in the community newspaper mould. We thought there was room for a paper that brought more depth to news stories, had a large focus on entertainment and would constantly strive to define Whistler's mountain culture—whatever that means. Our model was the Georgia Straight and other alternative weekly newspapers, although we didn't even know there was an Association of Alternative Newspapers (now called the Association of Alternative Newsmedia, or AAN) when we started.
AAN papers are all free circulation, which made sense to us. Everyone knew the Question and residents were willing to pay 50 cents for a copy. As the new paper in town, publishing a day later than the Question, it was unlikely many people would pay for a copy of Pique. We figured that free circulation and comprehensive entertainment listings would make Pique attractive to visitors. And reaching visitors would be attractive to advertisers.
A couple of other elements we believed were important were coverage of the food and beverage scenes in Whistler and a local voice or personality. Restaurants, cafés and bars are a big part of Whistler—and employ a lot of people—but the people behind them and the issues they face didn't get regular coverage. We tried to change that.
And then there was the personality. One of my goals when we started Pique was to get something in every issue that would make the paper essential reading; so that Whistlerites would be afraid to miss an issue. That isn't easy when both papers cover the same council meetings, go to the same press conferences and hear the same rumours around town. So we went looking for a new voice...
It started with a few letters to the editor, not all of them under his real name. But eventually this G.D. Maxwell fellow introduced himself. He was fairly new in town but he seemed to know how to write. We asked him to do a couple of feature stories. After our first year, we invited him to write a column. He's been doing it for 24 years now.
In the early years, we ran bylines but no photos of any of our writers. Max, being relatively unknown in Whistler, enjoyed his writing platform and his anonymity. For a little while, whenever Max was critical of Mayor Ted Nebbeling, his partner, Jan Holmberg (Pique's landlord at the time), would say to me: "Who is this Max? Is that you?"
I rarely knew what Max was going to write about but always knew it would be worth reading. Everyone recognizes his humour, his winding anecdotes and his passion for Whistler, but most don't realize how much knowledge lies behind some of his work. I recall one early piece about a private employee housing project that was being marketed as a great investment. Max showed me the numbers and calculations he'd done to support his argument that it was a poor investment, from a financial perspective. It was only then that I found out his previous job was finance executive with a major Canadian bank.
Max's role in Pique's story is huge—certainly in bringing a voice and personality to the paper but also behind the scenes with advice, support and occasional coaxing. I only wish we heard more often from J.J. Geddyup (Max's outspoken "low-rent" friend/alter ego.)
Max, of course, is only one of the people who have contributed to Pique's success—"success" being a paper published every week for 25 years. That's certainly not easy to do in 2019 when Facebook, Google, Craigslist, Kijiji and others have gobbled up advertising revenue that used to go to newspapers and the internet now provides businesses direct access to their customers. But in Pique's first few years, the challenge was trying to get people to believe the paper would survive, let alone be a success. In some cases, it was advertisers who didn't think we would be around long enough to collect. Meanwhile, some suppliers didn't think we'd pay our bills. A few cut us off.
Money was very tight the first couple of years and we were often slow to pay. Despite this, people like Max and Joanne Turnbull, who worked in production, showed tremendous commitment to the paper and continued to work based on a "promise to pay" when we could. And there were people like Christie Pashby, a journalist who was in Whistler for a few weeks while on her way home. She called one day and offered to help out. She didn't ask for any compensation, although we did manage to scrape together a few dollars to give her.
In addition to the people who worked on faith, it was Kathy's financial/juggling skills that kept the paper alive in those early days.
But while revenue was meagre, the fledgling Pique did attract talent.
Perhaps it was a coincidence, but there seemed to be a bunch of writers and artists looking for an outlet at the time Pique was getting started. Writers like David Branigan and Michele Bush were given space and let loose. Visual artists were given the cover.
We didn't anticipate how many artists, throughout the corridor, would want to illustrate a cover. There have been some amazing works—Richard Cass's drawing of Rabbit for a Best of Whistler issue, David Henderson's intricate collages, Aaron Baggio's freehand drawings and numerous covers by the current production team. It sometimes seems unfortunate the covers are only around town for a week.
If there's one issue that I feel ties Pique to the Whistler community it's affordable housing. Pique hasn't built any affordable housing or been part of any of the committees and organizations that actually bring about affordable housing, but I think the paper's consistent support has helped most Whistlerites understand and accept the need for affordable resident and employee housing.
From the vantage point of 2019, that seems like a modest accomplishment. But if you look at many other towns and cities—Vancouver, for example—there is still a solid core of people opposed to the whole idea of affordable housing; still of the belief that "Nobody helped me buy my house" so why should others get any assistance?
I think Whistler has outgrown (irony intended) that point of view. We still have debates about individual projects, about how much and what type of affordable housing we need, but just about everyone understands how critical it is to the town.
I think Pique played a small role in getting to that understanding.
There have been a lot of other changes over the last 25 years—the Olympics have come and gone, The Natural Step came and... I don't know. But if reflection is what we're upon, I'd offer this: I've always felt there were very few towns in Canada where a handful of people could start a newspaper from scratch and it would survive, let alone thrive.
That says something about the town of Whistler. I think it also says something about Pique's role in the community.
Pique and Whistler: A shared history
1966: Whistler Mountain opens for skiing
1975: Resort Municipality of Whistler created
April 1976: First issue of the Whistler Question
April 1977: First issue of the satirical Whistler Answer
1978: Construction begins on Whistler Village
1980: Blackcomb Mountain opens
1983: Whistler Children's Festival launches
1985: Blackcomb Mountain expands terrain to become North America's only "Mile High Mountain"
1988: Whistler Express Gondola, one of Canada's largest ski-lift projects, opens
1992: Whistler Pride and Ski Festival, now one of North America's longest running LGBTQ+ ski weeks, launches
1992: Whistler named No. 1 ski resort in North America for the first time by Snow Country Magazine
August 1993: Whistler Answer publishes final edition
November 1994: First issue of Pique Newsmagazine
April 1995: World Ski and Snowboard Festival launches
1997: Whistler Mountain Ski Corporation bought out by real estate developer Intrawest
1998: Whistler and Blackcomb mountains merge
1998: Whistlerite Ross Rebagliati wins first ever Olympic gold medal in snowboarding, which is stripped after he tests positive for THC—a decision that was eventually overturned
1999: Whistler Mountain Bike Park opens
2003: Whistler and Vancouver win bid to host 2010 Winter Olympics
2003: North America's largest mountain bike festival , Crankworx, launches (under the name Whistler Summer Gravity Fest)
November 2004: Pique Newsmagazine moves weekly publication from Friday to Thursday
2006: The legendary Boot Pub closes its doors after 36 years
2006: Intrawest purchased by Fortress Investment Group
2008: Kathy Barnett, co-founder and publisher of Pique Newsmagazine, dies in cycling accident in New Zealand
2008: Peak 2 Peak Gondola, linking Whistler and Blackcomb mountains, opens
2008: Major upgrades to the Sea to Sky Highway completed
2008: Squamish-Lil'wat Cultural Centre opens
January 2010: Fortress defaults on loan payment, forcing partial sale of Whistler Blackcomb
February 2010: Whistler hosts the 2010 Winter Olympics
2011: Making provincial history, Whistler votes in entirely new council, not electing a single incumbent
2012: Pique reporter Alison Taylor wins prestigious Jack Webster Award for her feature on the Whistler Health Care Centre
2013: Pique Newsmagazine purchased by Glacier Media Group, owners of the Whistler Question
2015: Pique wins Best All-Around Newspaper in its circulation category for the first time at the Canadian Community Newspaper Awards, a title it regained again in 2017 and 2018
2016: Audain Art Museum opens
2016: Whistler Blackcomb sold to Vail Resorts in $1.4-billion deal
January 2018: Whistler Question publishes final edition