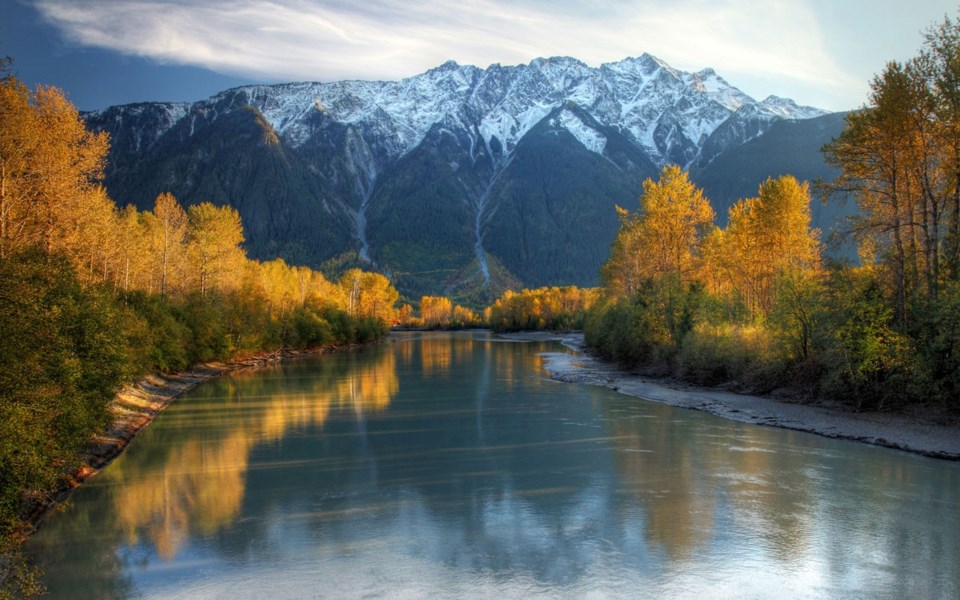 Further north up the Sea to Sky Highway, Pemberton's election season is also heating up, with five candidates in the running for four council seats.
As with Whistler, candidates were sent three questions and given roughly 400 words to answer them as they saw fit. The submissions, which have been lightly edited for grammar and formatting, are sequenced in random order.
Pemberton will not be selecting a mayor this election, as incumbent Mayor Mike Richman faced no opposition and was acclaimed for the position
Residents do, however, have the opportunity to select a school trustee: Michelle Butler and Nicole Sugden, who were profiled in the Oct. 8 edition of Pique, are both running for the position.
Voting will take place from 8 a.m. to 8 p.m. at the Pemberton and District Community Centre (7390 Cottonwood St.) on Oct. 20.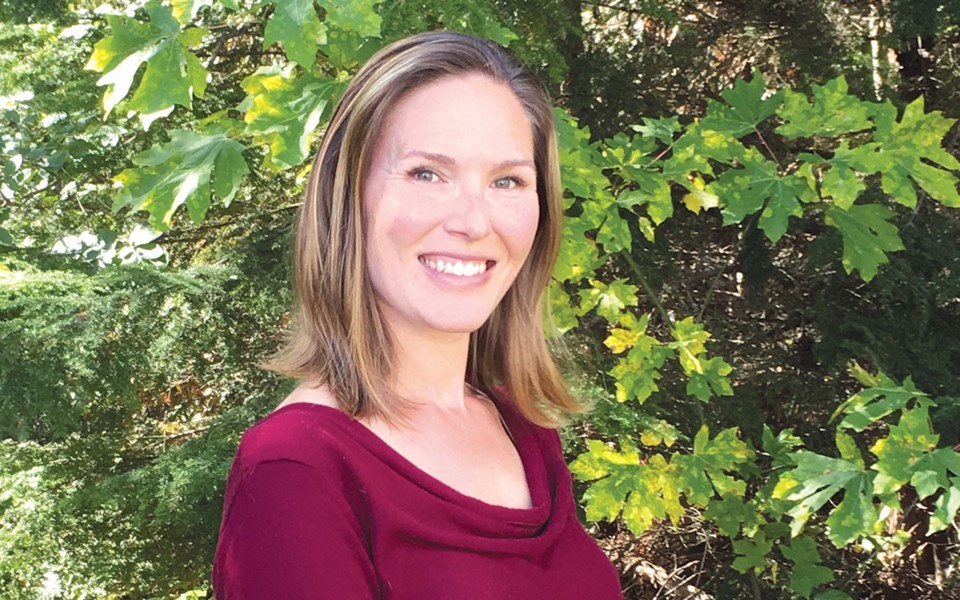 Amica Antonelli
1. Please share a brief bio and any relevant experience.
I've lived in the Pemberton area for 12 years. I moved from another mountain town, Canmore, Alta. My interests include green architecture, zero-waste living, gardening, skiing, and trail running. I have a Master's Degree in Environmental Design from the University of Calgary and currently work as a planner for the Resort Municipality of Whistler. As part of my job I regularly work with council, so I am familiar with the decision-making process and I have a strong sense of where opportunities exist for councillors to affect change.
2. What are the top three things you'd like to accomplish if elected?
The top three things I would like to accomplish if elected are, A) to carry out community consultation regarding the potential for the Village of Pemberton to increase its role in the corridor's tourism economy. I believe that with the strategic construction of trails and amenities, the Village of Pemberton could benefit from greatly increased tourism. However, residents should also have the opportunity to weigh in on the pros and cons of additional tourism, and review a plan for managing the impacts before we move ahead.
B) I would like to ensure environmental issues and issues affecting families and children are well represented at the council table. I frequently hear about the need for additional recreational amenities in Pemberton. I would like to ensure information is available on the cost of these facilities, so that any conversations moving forward start from an informed place.
C) I'd like to ensure that the Village of Pemberton has the policies and processes in place to create the best possible future development, development that reflects the rural character of Pemberton and maintains our viewscapes as the hillsides are developed.
3. What distinguishes Pemberton from other communities? And what can council do to manage its growth and ensure it maintains its distinct character?
In the 12 years I have been in Pemberton, I've watched the village grow and overall, I've been really pleased with the direction that the Village of Pemberton council and staff have taken the community. I appreciate that the rural atmosphere has been preserved and the pace of life is slower here relative to the rest of the Sea to Sky corridor. I think the next council has an important role to play in managing growth of the community. As applications come forward for zoning and Official Community Plan amendments, as a councillor I would focus on creating a walkable community and preserving the surrounding agricultural land.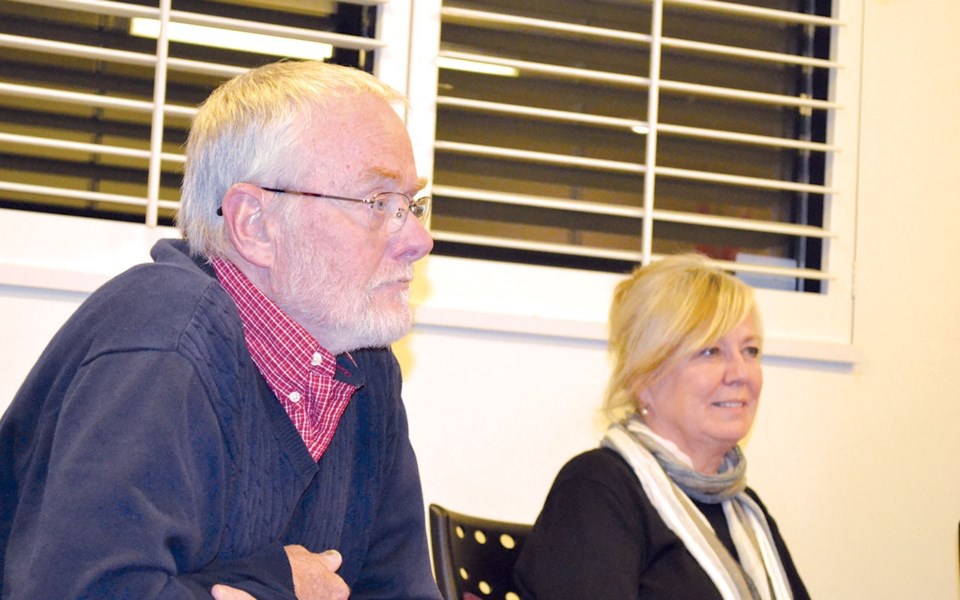 Ted Craddock
1. Please share a brief bio and any relevant experience.
I've been a resident of Pemberton and the Glen for 14 years, mostly retired and enjoying the valley and all the activities it provides. One of my favourite evenings is Halloween on Laburnum Road, seeing all the children with their parents, out for a fun and entertaining time.
Experience in Pemberton: Nine years on council, one year as a Squamish-Lillooet Regional District director, and two years on the Advisory Land Use Commission.
In Squamish: Five-and-a-half years on council.
In Fort Nelson: Three years on council, three years as a regional district director, and four years on the school board.
I am dedicated to serving my community, really enjoying working for you, and have the time, knowledge, experience and ability to get the job done over the next four years.
2. What are the top three things you'd like to accomplish if elected?
A) Ensuring the $5.3-million downtown enhancement project comes at no cost to our local taxpayers, with a start date of spring 2019 and completion in October. It will provide a more walkable, safer, people-friendly and enjoyable environment.
B) A regional transit service, which will give us eight buses per day connecting to Whistler, Squamish and Vancouver, to be in service by 2020. This fall, we will be adding one more bus trip to Whistler from Pemberton, connecting with Mount Currie.
C) The completion of the transfer of management for recreational services from the SLRD (Squamish-Lillooet Regional District) to the VOP (Village of Pemberton), and the opening of the new soccer field, which is now fenced and seeded to be available for soccer in September 2019. Continue to find dollars in our five-year budget to add and expand facilities at our new recreational site, all based on our community-approved recreational plan.
3. What distinguishes Pemberton from other communities? And what can council do to manage its growth and ensure it maintains its distinct character?
The people, our involvement in the community, volunteering, participating in clubs, organizations and groups donating endless hours in making Pemberton a vibrant, fun and exciting place to live. We are also fortunate to be living on the unceded territory of the Lil'wat Nation, our friends, neighbours and business partners. Our community forest partnership will provide jobs, resources for craft and industry, open up new areas for recreation and trails and bring a new source of income to Pemberton.
Where else do you see horses in the downtown area, watching a train come by the farmers' market while you shop locally grown food, visit friends and listen to local musicians?
Council decisions are directed by the Official Community Plan, which is up for review next year. This is your opportunity to attend discussions and sessions, answer surveys, provide ideas and have input in determining how Pemberton manages growth and development. I look forward to working with you on this plan.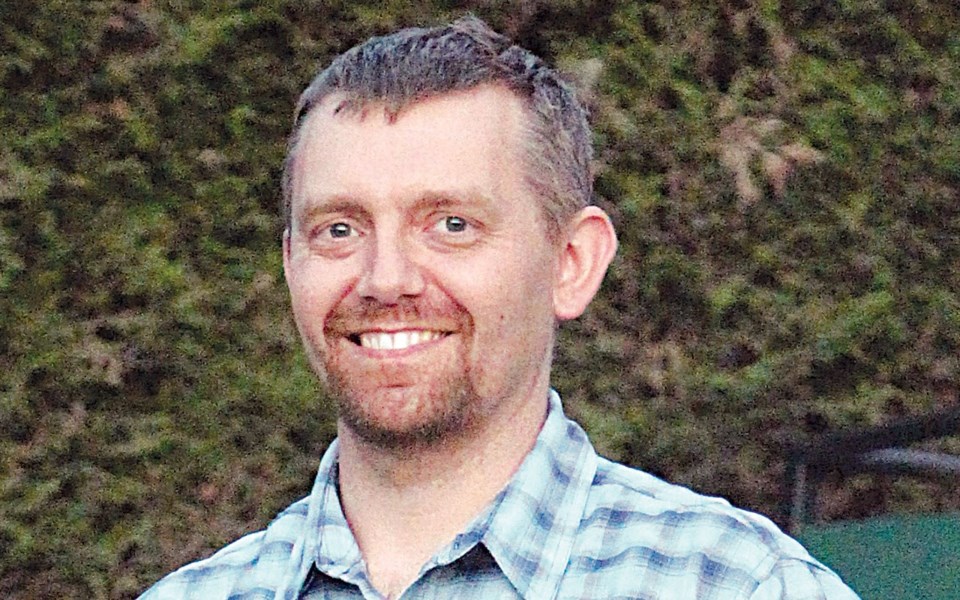 Ryan Zant
1. Please share a brief bio and any relevant experience.
I was born and raised in British Columbia and have lived in many small towns and a few cities. I've lived all over the province—from Fort Nelson to Victoria. My wife and I have been fortunate to work and travel within B.C., with my career as an aircraft maintenance engineer and hers as a registered nurse. When we landed in Pemberton, we both found positions that allow us to have regular schedules and stay in town, which gives us time to raise our two boys.
Within my 20-year career, I have held various engineering positions, with the latest being chief engineer. All these opportunities have allowed me to build a skill base, largely in futures planning, coping with high-pressure situations, making informed decisions using facts and listening to my peers, and inventing creative solutions for challenging problems.
2. What are the top three things you'd like to accomplish if elected?
A) I plan to continue the work the current council has done to review Pemberton's affordable housing strategy. Then, either start enacting the recommendations or look for new, innovative solutions.
B) Continue to support children, new mother and infant groups, but also expand on programs for our teen population.
C) Working with Tourism Pemberton and the Pemberton Chamber of Commerce to further develop a tourism strategy will be another priority, so Pemberton can navigate the influx of new guests. As the current council has done, we will push our provincial counterparts to find a solution to the Joffre Lakes situation.
3. What distinguishes Pemberton from other communities? And what can council do to manage its growth and ensure it maintains its distinct character?
Pemberton is a unique and friendly British Columbian small town that honours and respects its magnificent landscapes. In cooperation with our business leaders, local services, and First Nations people, we can showcase our valley's diverse atmosphere to our visitors, while respecting First Nations' priorities and supporting our local farmers.
I do not want to see Pemberton drastically change, but there are definitely projects that can improve our village. Finding creative solutions for road repairs and maintenance (such as crosswalks) will be a priority. I will foster a working relationship with business owners and tenants to integrate these improvements in a feasible manner.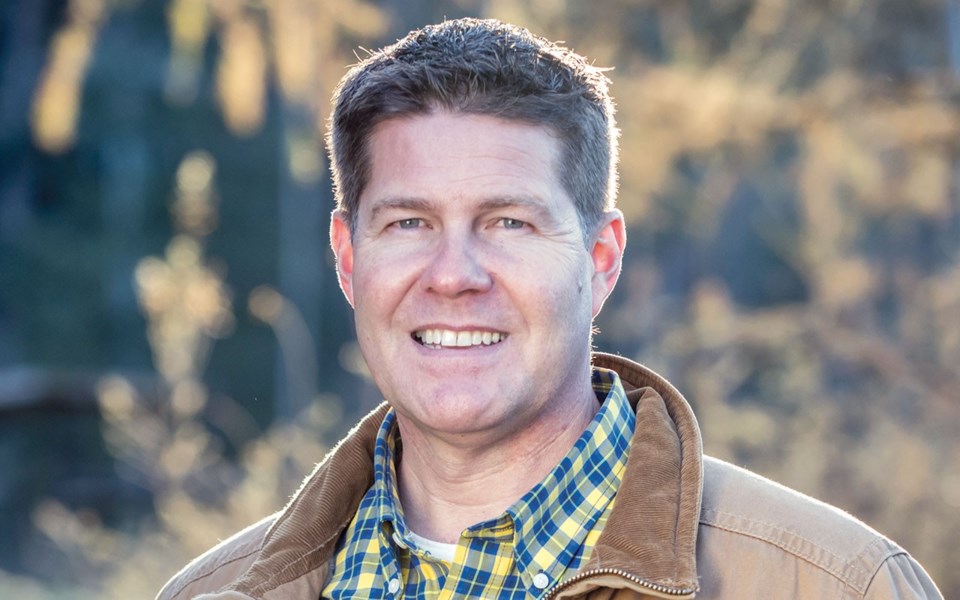 David MacKenzie
1. Please share a brief bio and any relevant experience.
I was elected to council for the Village of Pemberton in 2005, serving a three-year term. I have served as a director of the BC Chamber of Commerce, chair of the Vancouver, Coast and Mountains tourism region, and founder and chair of Tourism Pemberton. I have served a two-year term as president and chair of the BC Hotel Association, and currently am serving as immediate past chair. Additionally, I am currently serving as a director of the Tourism Industry Association of BC and a director for the Canadian Cancer Society. I am an owner and general manager of the Pemberton Valley Lodge, with over 29 years of experience in the tourism industry. My forward-looking approach, business acumen and record of community involvement would be an asset for all the residents of Pemberton.
2. What are the top three things you'd like to accomplish if elected?
Housing: To review the housing demands, both ownership and rental, and ensure we are meeting both needs in a small town with a growing population. This is even more critical as the housing crisis in Whistler intensifies. Affordability needs to be taken into consideration, so we are an attractive place for young families to settle and be able to live comfortably.
Managing Growth: Helping to create a balance between the growth of residential and commercial (sectors) as well as the infrastructure to accommodate both for the long term, and establishing and maintaining the services that accommodate our local population.
Fiscal Responsibility: There will be an increase in tax revenue when the housing developments are complete, and it is important to properly manage these funds to ensure they are put to proper use, such as maintaining and upgrading aging infrastructure to meet the increase in population, ie. water, sewer, roads, and green space.
3. What distinguishes Pemberton from other communities? And what can council do to manage its growth and ensure it maintains its distinct character?
We are a community that embodies the idea of live, work, play. As Pemberton enters a residential growth spurt, it's important to have consultation with the community to ensure that the infrastructure and services match the growing demand. As well, there needs to be a consideration of the demand for the increasing commercial activity to meet the population growth. This needs to be done responsibly in order to meet the demands of today, tomorrow and for years down the road.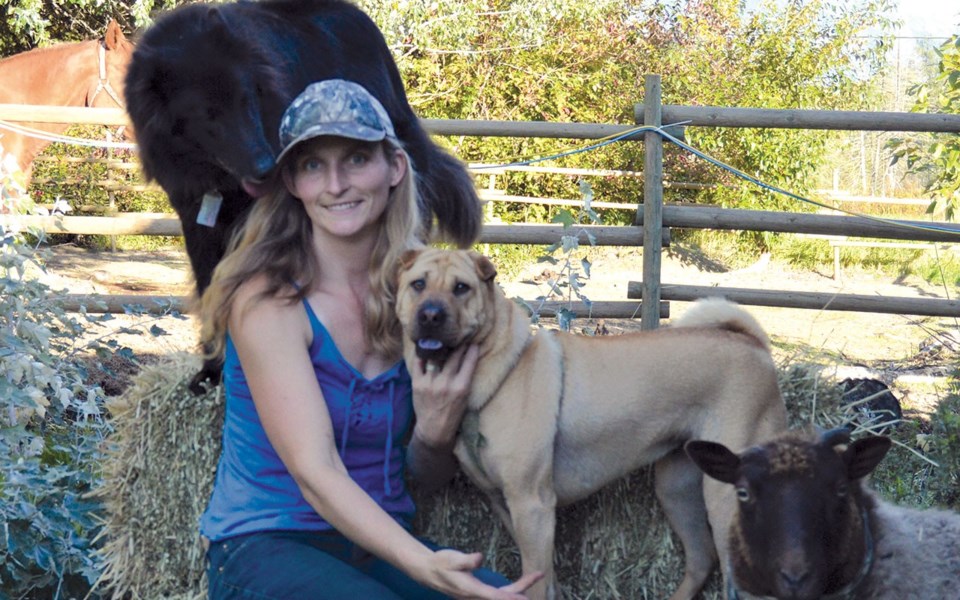 Leah Noble
1. Please share a brief bio and any relevant experience.
Hi, my name is Leah Noble. I've lived in the Pemberton area for 37 years and raised my two children here. Many in the community know me best as Bendigo and Tigerlily`s mom. I've worked as a landscaper for 11 years and farmed at various levels since I was six. I currently run a small mixed farm in Pemberton. I have no previous experience with municipal politics (or public speaking ... Please bear with me as I work on developing these skills), but I love this community and I love finding solutions. I hope to work closely with the First Nations whose territories we inhabit, to find solutions to local issues affecting us all and to develop mutually beneficial opportunities.
2. What are the top three things you'd like to accomplish if elected?
Agriculture, sustainability, environmental stewardship and responsibility are topics of great importance to me. I love how agriculture and small businesses in Pemberton have diversified greatly over recent years. We have so much more than potatoes and hay now; (there are) many new and unique businesses, as diverse as the characters that inhabit this valley. Through the years living here, I've faced many struggles and challenges to survive as a one-income, one-parent family. It's now very common to see even dual-income, two-parent families barely surviving from paycheque to paycheque. This is due to Pemberton's increasing popularity, grossly over-inflated housing and real-estate costs, and lacking services, services such as public transportation, adequate internet service, affordable housing and daycare. These are very important issues needing to be addressed to support local businesses and residents. Many people are forced to leave the town they've spent their lives in or grown up in, because it's become impossibly expensive to survive and flourish here.
3. What distinguishes Pemberton from other communities? And what can council do to manage its growth and ensure it maintains its distinct character?
I'd love to see emphasis put on promoting events and tourism that brings money into our community without destroying our beautiful and fragile nature areas. Joffre is a prime example of a beautiful natural gem that's being devastated by over-promotion. Most people flocking to Joffre these days are day-trippers who spend little money as they pass through. I'd like to focus instead on promoting Pemberton events that encourage people to spend a couple days in a B&B or hotel, browse shops, eat at a restaurant, take a tour, etc. We have Slow Food Cycle, the 4X4 rally, the Barn Dance, etc. It'd be great to add events throughout the year to support local businesses with tourism dollars. Visit my Facebook page: "Leah Noble, council candidate."