Welcome to The Best of Pemberton 2014. Once again the people of Pemberton have spoken, choosing people, places and things that make Pemberton great (along with some of the things that don't!).
Quintessential Pemberton
Best Daytrip Destination
Joffre Lakes
Sometimes you have to get away from the hustle and bustle of Pemberton and a daytrip is the perfect solution. The No. 1 local choice for a daytrip is Joffre Lakes, located 23 km north on the Duffey Lake Road. Whether you're going there check out the first emerald lake — an easy stroll — or are committed to making like a mountain goat to hit the third lake, this is a perfect place to get away from it all. Looking for an oasis closer to town? The No. 2 choice of destination is One Mile Lake, home water of the champion Laoyam Eagles and one of the best places to let a toddler take a dip. Birkenhead Lake, with its dramatic mountain setting, located between nearby Birken and D'Arcy, comes in third.
Best Neighbourhood
The Glen
The Glen, still affectionately referred to as Vinyl Village by longtime locals, is hands down Pemberton's favourite neighbourhood. A suburban dream, The Glen features a toddler-friendly playground, single-family homes, a couple of townhouse developments, lots of sunshine, great views of Mount Currie and a vast number of garage sales. The Meadows, with its pastoral farms, takes the No. 2 position. With new farmers coming into what started as seed potato central, the Meadows is not only a great place to live, it's a great local resource providing fresh food and the route for Slow Food Cycle. Pioneer Junction, Pemberton's youngest neighbourhood, also has its fan, making it this year'sNo. 3 neighbourhood.
Best Party/Event
Slow Food Cycle
It's definitely an event, and if you get into a little Schramm's vodka on the way it can be a party, but no matter how you classify it, the Slow Food Cycle is this year's favourite Pemberton happening. Now in its 10th year, the annual event brings close to 4,000 riders together to travel a 50-km return route up the valley to sample local produce and other tasty treats The second-favourite party/event for locals is — drumroll and guitar solo, please — the Pemberton Music Festival. The event hasn't happened yet, but it's being embraced, possibly coloured by joyful memories of the 2008 festival. And The Two-Acre Shaker, the EDM-fest all-nighter, remains a clear favourite, taking the No. 3 spot this year.
CHRIS STARCK COASTPHOTO.COM - Best party/event Slow Food Cycle
Best Pemberton Trend
Local Farm Food
Local farm food has been identified as the top positive trend in the community. Pembie spuds and beef show up on most local menus, with some eateries going the extra mile to showcase all that comes from the fertile Pemberton Valley. And if you want to take this fine food home to prepare, it's available at The Farmers' Market (starting June 18), through farm gate sales, CSA's and our local supermarkets. Biking, in all its glorious forms, from careening down a mountain to pulling a chariot through town on a floral-festooned cruiser, wins for this year's second-best trend. And if you don't want to eat locally or jump on a cycle, you can still get jump on the trend bandwagon by having a baby. According to survey respondents, babies/kids are the third-best trend in town.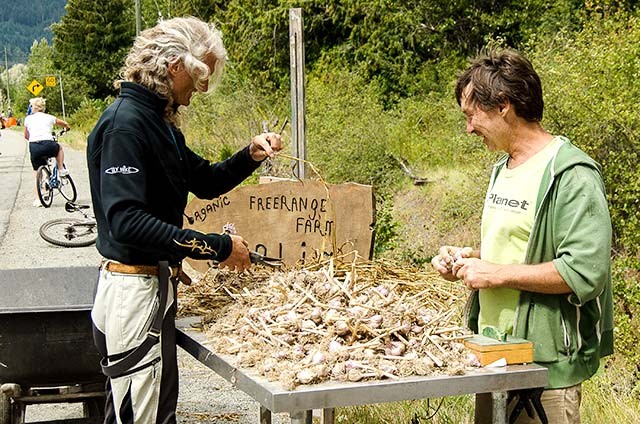 CHRIS STARCK COASTPHOTO.COM - Best pemberton trend - Local farm food
Best Use of Money
The Barn
The Barn, a dramatic 50' x 150' wood-framed structure at the entrance to downtown, wins for this year's best use of money. With some creativity and vision, the Village of Pemberton was able to deliver the barn — a million dollar project — for a mere $75,000 thanks to volunteer labour provided by the Timber Framer's Guild and some committed locals. The project also wouldn't have been possible without a $240,000 contribution from the Whistler Blackcomb Foundation. The BMX Track and Gate was identified as the second best use of money, with the adjacent Pemberton Skate Park coming in a close third.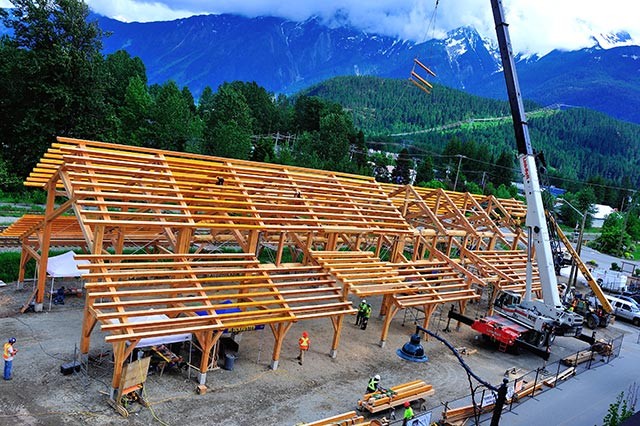 DAVE STEERS PHOTO - Best use of money The Barn
Worst Use of Money
Community Centre
Again, for the ninth year in a row, the Pemberton Community Centre has been named the No. 1 worst use of money by respondents. And while some people love The Barn, there's a more than a few that don't, allowing Pemberton's newest community amenity to take the red ribbon this year. And in an interesting turn of events, an as-yet-to-be-built facility, The Hill Academy, takes third place as worst use of money.
Best New Business
Solfeggio
Solfeggio, Pemberton's veggie-loving, vegan-friendly, raw-enthusiastic restaurant takes top honours in the Best New Business category. This spunky little eatery addresses the need of an underserved market while introducing the omnivorous to the wonderful world of vegetable-centric eating. And in case anyone was wondering, "solfeggio" is a term referring to cyclical frequencies that have specific spiritual and physical healing properties. It's claimed that they are part of a process that can assist you in creating the possibility of life without stress. Financial stress can certainly be alleviated with a trip to Pemberton's second-favourite new business, Prospects Thrift Store. And while it's been around for a couple of years, locals still think of Mile One Eating House — home of the best burgers in the entire corridor — as a new business, making it No. 3 on this year's list.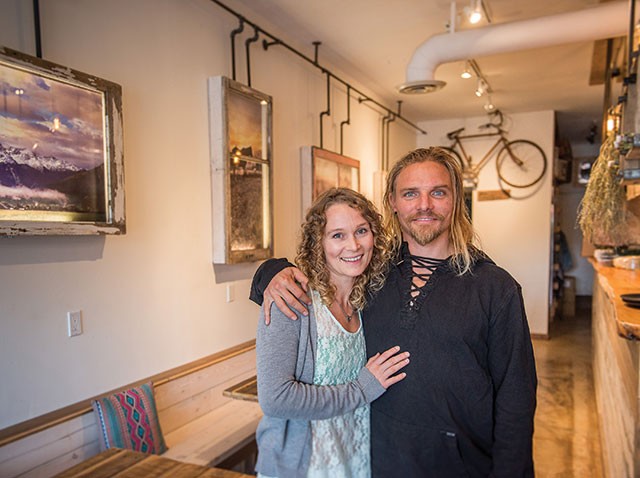 LOGAN SWAYZE COASTPHOTO.COM - Best new business - Solfeggio
Most Desired Big City Amenity
Swimming Pool
While the recreation survey suggested that the community wants a new multi-purpose sports facility, Best of Pemberton voters said that a swimming pool was their No. 1 big city want. An ice rink came in at No. 2 on the amenity wish list, while taking third place was the easiest thing to acquire: nothing. As one respondent so eloquently put: "We don't want anything from the big city... that's why we live here."
No. 1 Reason We Are Not Like Whistler
Less Pretentious; More Relaxed
Forget not being a four-season resort, the No. 1 reason Pemberton is not like Whistler is that we're "less pretentious, friendlier and more relaxed." The second reason is that we are more community- and family-oriented. And the third reason we're not like Whistler is that we have fewer tourists. Oddly, no one stated if that was a positive or a negative.
News Story of 2013
Pemberton Music Festival
The No. 1 news story in Pemberton for 2013? The return of the Pemberton Music Festival. After years of uncertainty and wishful thinking, the stars aligned and now everyone who missed Nine Inch Nails and Flaming Lips last time around has a second chance. The second news story was one that threw the community into a tailspin. It was last Canada Day weekend that a plane collided with a glider over Nairn Falls campground and the community lost Rudy Rozsypalek an extraordinary flyer, beloved, husband, father, friend — a man who inspired everyone he met, Rudy's spirit will live on with the creation of Rozsypalek Park at the Pemberton Airport. The third story that respondents identified as impacting the community was another tragedy, the attempted murder of one youth by another in The Glen last fall.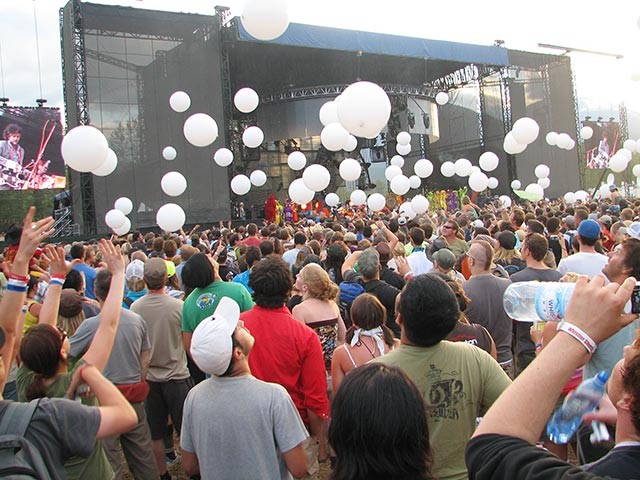 DARREN ROBERTS PHOTO - News story of 2013 The return of the Pemberton Music Festival
Most Dubious Decision Made By Council
The Barn Location
The Barn takes top honours on this one with the main complaint being council's choice of location for the mammoth structure. The upcoming referendum (Saturday June 14) to decide whether or not to borrow $4.8 million to build a multi-sport field house was identified as the second most dubious decision made by council. There were no other contenders in this category, impressive when you consider how many decisions council makes every year...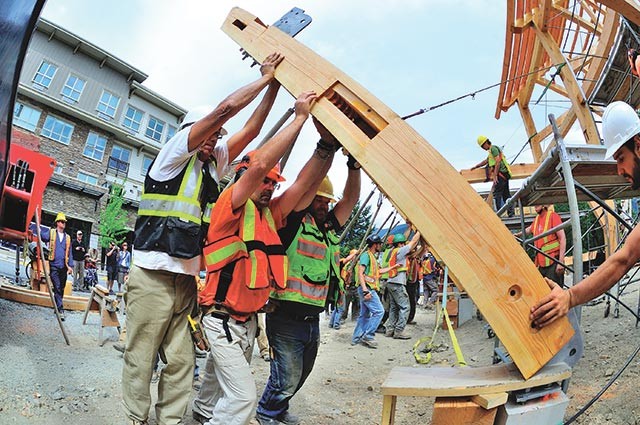 DAVE STEERS PHOTO - Most dubious decision by council - The Barn location
Best Decision Made By Council
The Barn
One person's dubious decision is another's dream decision: The Barn was identified as the best decision council has made this year. Supporting the Pemberton Music Festival was the deemed the second and that's all they wrote — again, no third contender in this category.
Best Example of Wild West Attitude
Hitching Posts For Horses
In a literal interpretation of the question, here are the examples of wild west attitude people chose, in descending order: Hitching posts for horses, horse poop everywhere and horse-riding. Surprisingly, there was no mention of unpermitted building, ad hoc used car lots or just doing what ever the hell you want just because.
Media & Culture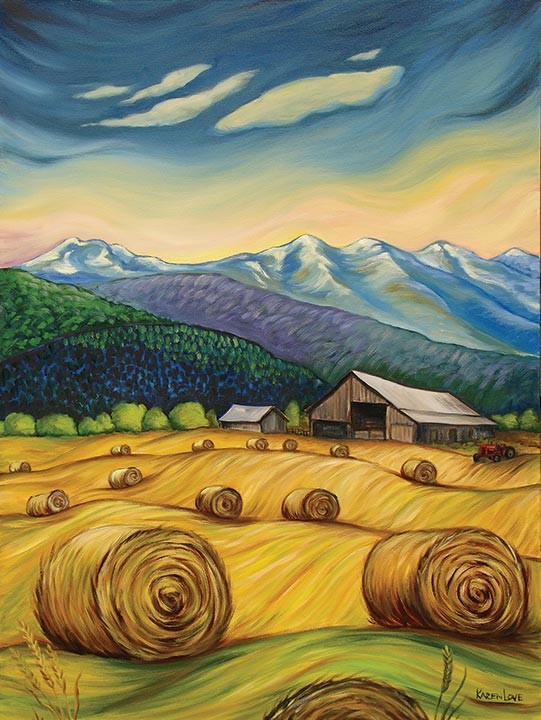 KARENLOVEART.COM - Best artist Karen Love
Favourite Artist
Karen Love
It's official! Everyone loves Karen Love (her work is featured on this cover of Pique). Pemberton's favourite artist is revered for her spectacular canvasses detailing local lakes and mountains. It's no surprise to see Vanessa Stark's name show up smack in the middle of this list. Stark's vivid, acrylic images have adorned everything from snowboards to the banners that hang from Pemberton streetlights. Lynn Pocklington, a wildlife painter who's best known for her paintings of bears, rounds out this year's list in No. 3 position.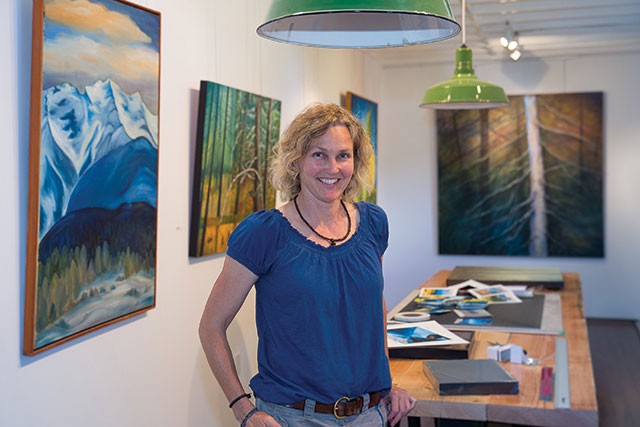 BRAD KASSELMAN COASTPHOTO.COM - Favourite artist - Karen Love
Favourite Band/Musician
Suzanne Wilson
Suzanne Wilson, with her dulcet tones and nice guitar work, is this year's favourite musician. A relative newcomer on the local scene, she's quickly proven to be a crowd favourite. Tied for second place are two bands that have conga player and vocalist extraordinaire Greg Reamsbottom, A Whole Lotta Led and the legendary Hairfarmers. It says something about Pemberton's diversity that a Led Zeppelin cover band can be as popular as two, groovy mellow dudes playing songs we all like to sing along with.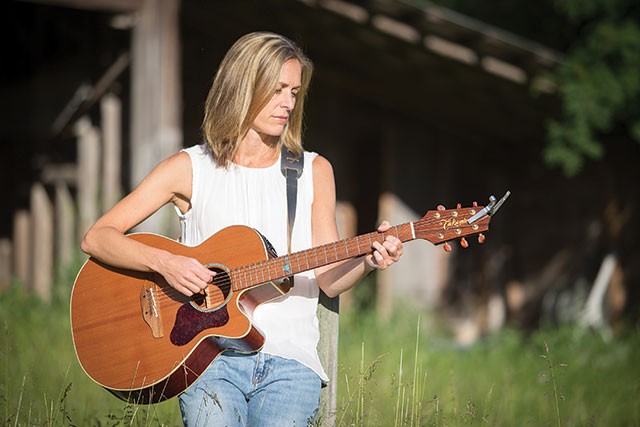 BRAD KASSELMAN COASTPHOTO.COM - Favourite Band/musician - Suzanne Wilson
Favourite Photographer
Dave Steers
If it's happening in Pemberton there's a strong likelihood that the town's favourite photographer, Dave Steers, will be shooting it. From capturing the delicacy of a hummingbird in flight to the energy of the The Barn raising, no one else is quite as good at documenting life in this little section of the world. Portraitist Darby Magill and sports/lifestyle photographer Bryn Hughes came in tied for second place.
Favourite Writer
Lisa Richardson
Perennial favourite Lisa Richardson was once again a slam-dunk for Pemberton's favourite writer. Copywriter, frequent magazine contributor, Question columnist and the keyboard behind the incredibly active, online Wellness Almanac, Richardson has been helping put Pemberton on the map for more than a decade. Voters also clearly groove on the farm column in Pique's sister publication, Whistler Question, Anna Helmer's perspective from the tractor seat grabbed her a second-place finish. And for the first year in many, I made it into third place without voting for myself.
Sports & Recreation
Best Lake
One Mile
What constitutes a great lake? Setting? Amenities? Proximity? This year's No. 1 lake, One Mile, has it all. Located right in town, this beautiful little lake features paddle-boarding rentals and a setting that makes you forget that residential neighbourhoods are only blocks away. The No. 2 choice this year is Gates Lake in Birken, a fave with local water-skiers. Mosquito Lake, despite its foreboding name, came in at third.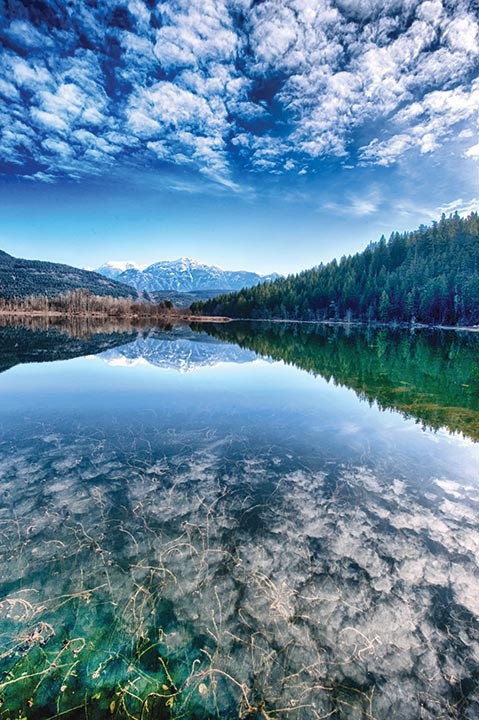 DAVE STEERS PHOTO - Best lake - One Mile
Best Place to Snowmobile
Tie: Rutherford & Pemberton Ice Cap
When it comes to snowmobiling in this town, there are only two choices that real riders respect and they're cleanly divided on each location. This year the Rutherford and Pemberton Ice Cap tie for first place. When it comes to ripping it up in the snow there are no other choices for Pembertonians.
Best Place to Ride Your Horse
Everywhere
While equine enthusiasts have identified "everywhere throughout the valley" as the No. 1 place to ride your horse, a startling number of people had ideas of where NOT to ride your horse such as "my property," "anywhere in town," or "near me." Take that, Trigger.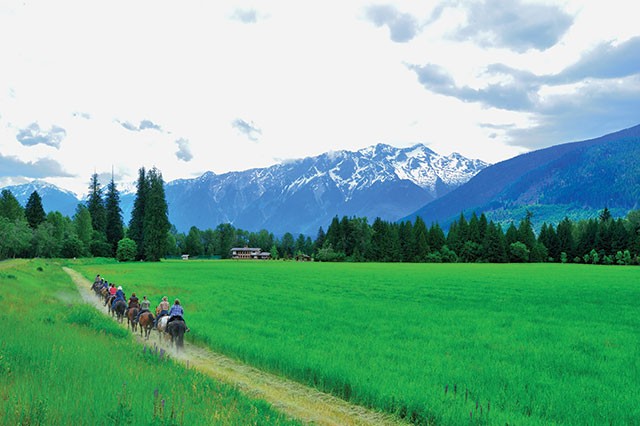 DAVE STEERS PHOTO - Best place to ride your horse - Everywhere
Best Place to Ride Your Dirt Bike or ATV
Green River Motocross
The Green River Motocross Park has been voted the No. 1 place to ride your dirt bike or ATV. Occupying the No. 2 position this year: The Hurley. According to Pembertonians, there are no other places worth considering if you really want to have motorized fun.
Best Outdoor Sport
Mountain Biking
With Pemberton being nestled in a mountain valley, it just makes sense that the No. 1 choice of outdoor sport is mountain biking. From families tentatively trying flat off-road trails to elite athletes everyone loves big-tired bikes in P'town. As the town's preferred recreation, golf came in a solid second, with soccer close behind in third place.
Best Indoor Sport
Tie: Basketball & Baby Making
Lay-up or lay down, the choice is yours when it comes to Pemberton's best indoor sport, this year there's a tie between basketball and sex/baby-making (Pemberton daycares start making expansion plans!). Coming in a respectable third in this category: yoga.
Best Golf Hole
The Meadows 8Th Hole
The 8th hole at The Meadows at Pemberton has been chosen as Pemberton's best golf hole. The two-tiered island green that slopes back to front and left to right maxes out at 287 yards and provides a nice challenge to any golfer. In second place is the 18th hole of any golf course, proving that half the fun of golfing is finishing golfing. And because you need to celebrate, or down your sorrows after a round, the 19th hole comes in as the community's third choice.
Best Golf Course
The Meadows
The locals' choice for a great golf game is The Meadows at Pemberton. A close second is Big Sky Golf Course. The fact Pemberton has only two golf courses effectively eliminates a third choice.
Best Bike Trail
Happy trail & Lumpy's trail
Happy Trail and Lumpy's Trail have equal numbers of fans among single-track enthusiasts. These two iconic Pemberton Valley rides share the honour of being the voted best bike trail. Overnight Sensation takes third place this year.
People
Favourite Volunteer
Marnie Simon
Pemberton wouldn't run nearly as well if it weren't for the dozens of men and women who give tirelessly of themselves. A woman who has touched many lives through her unpaid work is this year's favourite volunteer Marnie Simon. Over the years many organizations around town, including Rotary, The Women's Institute and the Pemberton and District Public Library, have all benefitted immensely from her commitment. Rounding out the roster, are her fellow Rotarians, retired school principal Pat Mackenzie and Councillor James Linklater.
Favourite Pembertonian
Bob Menzel
He may wear a black cowboy hat, but Bob Menzel is definitely one of the good guys.
And that's why, once again, he's Pemberton's favourite person. However, when it comes to the second-favourite Pembertonian there's a lot of people sharing that honour: Bruce Miller of Across the Creek Organics; the husband-and-husband duo of Adam Adams and David MacKenzie, and the May family, Shyane, Lindsay and Deliah. A cowboy, a farmer, a gay couple and a young family? Way to rock the diversity, Pemberton!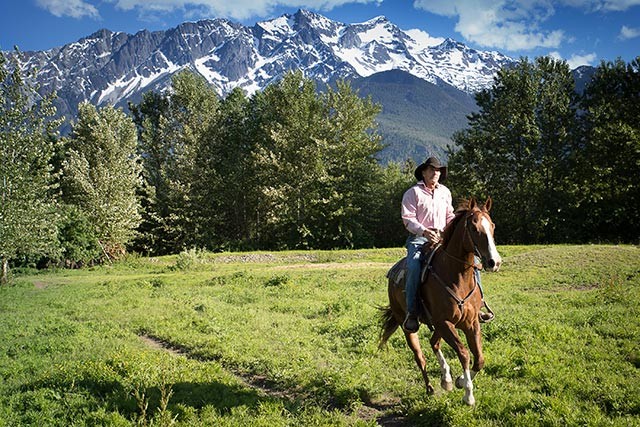 BRAD KASSELMAN COASTPHOTO.COM - Favourite Pembertonian - Bob Menzel
Favourite Dentist
Anne Crowley
How many dentists call their patients after a procedure to make sure everything is OK? Anne Crowley is that kind of dentist. If they made a movie about her, it would be called Painless in Pemberton. Her exceptional skills and friendly chair-side manner make her the only choice for the locals.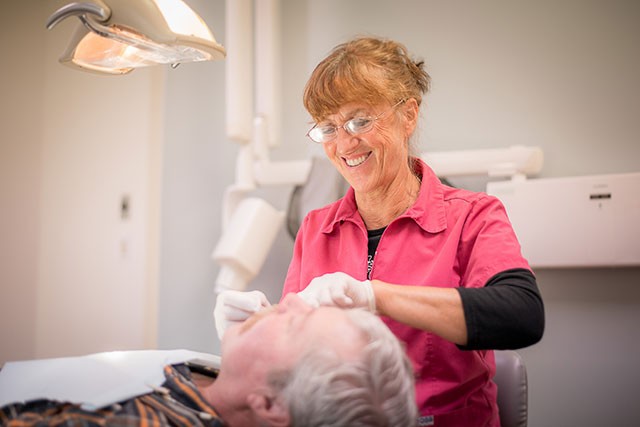 LOGAN SWAYZE COASTPHOTO.COM - Favourite dentist - Anne Crowley
Favourite Doctor
Rebecca Lindley
Dr. Rebecca Lindley has been wearing a stethoscope in Pemberton for more than decade and once again is the town's favourite GP. Dr. Tony Ho Chen came in a close second this year. Dr. Danielle Patterson, who left Pemberton for Whistler in April, was voted third-favourite doc.
Favourite Farmer(s)
Anna Helmer
It was close, but Anna Helmer beat out fellow spud farmer Bruce Miller in this category. Simone Macias and Sarah McMillan over at Root-down Organic Farm took third place.
Hair Stylist
Tara Kandulski
Don't want your "'do" to be "don't?" Pembertonians recommend Tara Kandulski at Mynt as their No. 1 choice. Occupying the No. 2 spot in this category is Jennifer Craig at The Harem. And completing this year's list is Mynt's Kaitlyn McNary.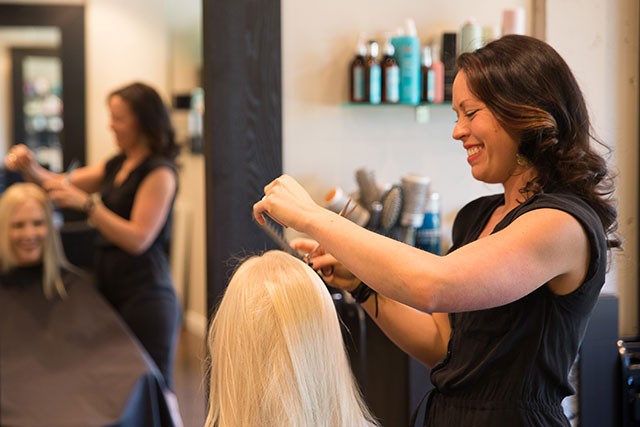 BRAD KASSELMAN COASTPHOTO.COM - Favourite hair stylist - Tara Kandulski
Favourite Outdoor Guide
Brad Knowles
There's a lot to see in Pemberton and here are, in order of ranking, the top people to reveal the region's secrets: Brad Knowles of Pemberton Fishfinder, Rich Prohaska and Bob Menzel.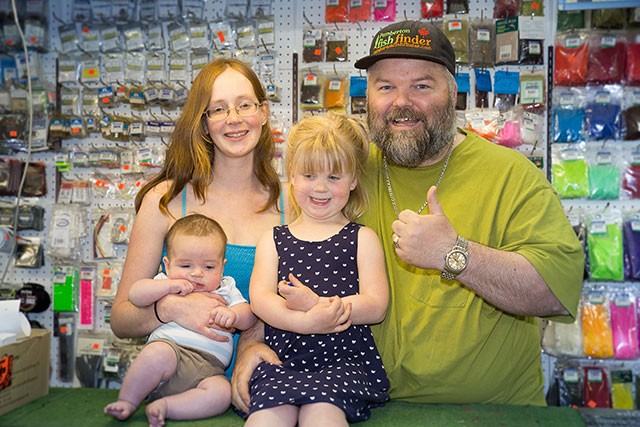 BRAD KASSELMAN COASTPHOTO.COM - Favourite Outdoor Guide - Brad Knowles
Favourite Realtor
Danielle Menzel
Judging from the number of votes in this category real estate must be starting to really move in Pemberton. In order of ranking, this year's winners for favourite realtors are: Danielle Menzel, Lisa Hilton and Lisa Korthals.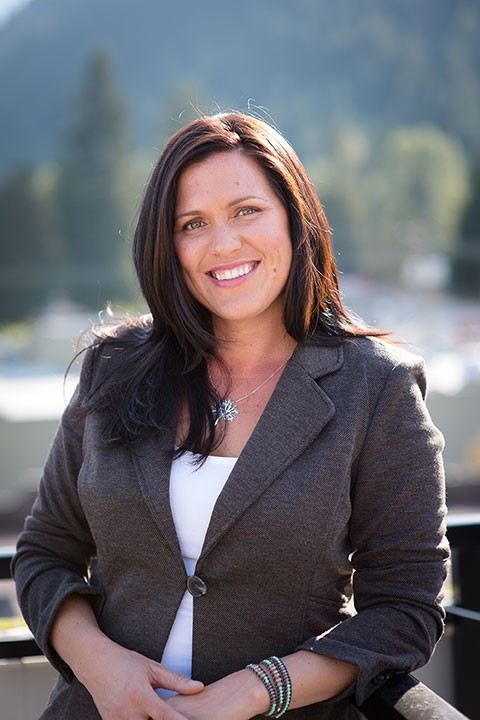 LOGAN SWAYZE COASTPHOTO.COM - Favourite realtor - Danielle Menzel
Favourite Pemberton Athlete
Dave Treadway
This year freeskier Dave Treadway is Pemberton's favourite athlete, followed closely by fellow pro freeskier Mark Abma and veteran champion mountain biker/instructor Sylvie Allen.
Favourite Therapist
Shannon Paul
Pembertonians seeking to become better adjusted choose chiropractor Dr. Shannon Paul as their No. 1 choice of local therapist. Physio-therapist Vicki Powell takes second place in this category rounded out by massage therapist Percy Abraham.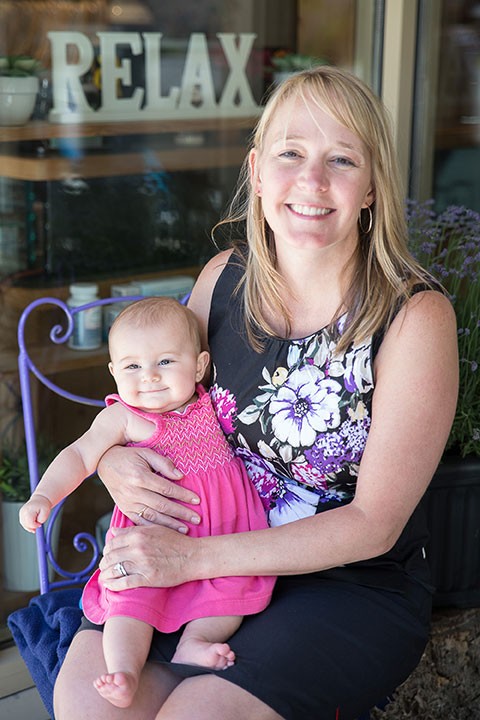 BRAD KASSELMAN COASTPHOTO.COM - Favourite therapist - Dr. Shannon Paul
Favourite Veterinarian
Laura White
Her excellent skills and compassion in treating all creatures, great and small, makes newcomer Dr. Laura White this year's favourite vet.
Shops & Wares
Best Hotel/B&B
Pemberton Valley Lodge
The all-suite Pemberton Valley Lodge has once again been voted as Pemberton's best hotel/B&B. The Log House B&B received second-place honours and the Lillooet Lake Lodge came in a close third.
Best Value for Money
Mile One
When it comes to making the most of your money in Pemberton, the people have spoken. No. 1 best value in town is the Mile One Eating House (see Food & Beverage Section). Prospects Thrift Store was identified as the second choice for stretching a buck, with Small Potatoes Bazaar rounding out this category.
Best Customer Service
Small Potatoes Bazaar
The top choice for customer service is Small Potatoes Bazaar with its helpful, friendly and downright chipper, staff. A great place to lift your spirits on an overcast day. Pembertonians' second-favourite place to see a friendly face is Scotiabank. Taking third place in the category, is every other homeowner's favourite haunt, Rona/Pemberton Valley Hardware.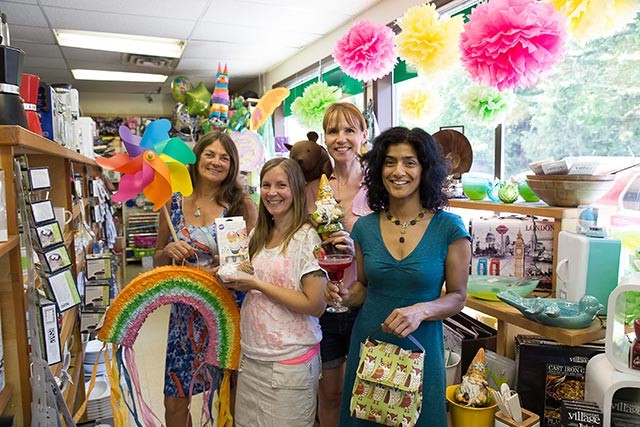 BRAD KASSELMAN COASTPHOTO.COM - Best customer service - Small Potatoes Bazaar
Food & Beverage
Mile One Eating House sweeps Best of Pemberton
Mile One Eating House, the best place in town for a beer and burger, received an unprecedented 13 awards in this year's Best of Pemberton. The first restaurant you see on your way into town, Mile One has won glowing reviews in New York Magazine, The Globe and Mail and the august journal that you're holding. Soon to be featured on Food Network's "You Gotta Eat Here!" Mile One seems to gain fans with every bite. Owners, and spouses, Randy Jones and Cindy Yu, have hit the sweet spot when it comes to creating a restaurant that fits the community's needs.
Jones, who does double duty as chef, said much of the two-year-old eatery's success could be directly attributed to the staff, most of who have been with the restaurant since it opened.
"Our staff really cares about what they do. They come together and it naturally works."
How well the Mile One staff works together is reflected in the awards they received this year. Here's the run down of their first place wins:
Best Overall Eatery
Best Value
Best Burger
Best Beer Selection
Best Chef - Randy Jones
Best Server - Craig Blaney (Hayley Edmonson on his heels)
Best Service
Best Steak
Best Takeout
Best Overall Value (in the Shops and Wares category)
The eatery also took second place in the Best Dessert division. And despite the doors being open for more than two years, Mile One also took third place in the Best New Business category.
"We really appreciate the community's loyalty. We have people who come here on a weekly basis and we've also seen that kind of loyalty from people outside of the area. They may even be just passing through Pemberton, but they make a point to stop in," said Jones.
Mile One will be featured on the Friday, June 27 episode of "You Gotta Eat Here" at 6 p.m. on The Food Network.
BRAD KASSELMAN COASTPHOTO.COM - Best overall eatery - Mile One Eating House
Now for the other winners in the Food and Beverage Category:
Best Overall Eatery
1. Mile One
2. The Black Squirrel At The Meadows
3. Solfeggio
Best Value
1. Mile One
2. The Black Squirrel
3. Centennial Café
Best Dessert
1. Blackbird Bakery
2. Mile One Eating House
3. Solfeggio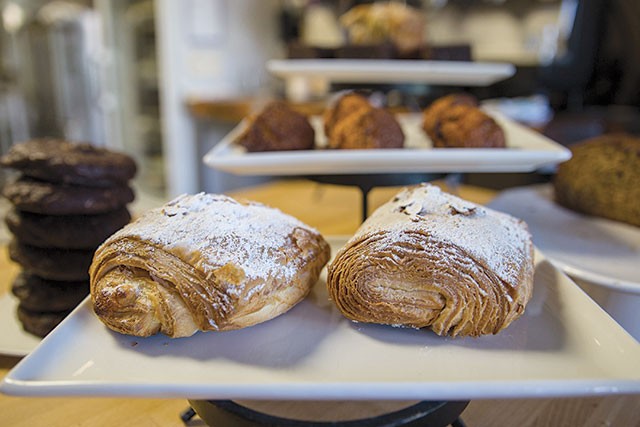 BRAD KASSELMAN COASTPHOTO.COM - Best dessert - Blackbird Bakery
Best Latte
1. Mount Currie Coffee Company
2. Blackbird Bakery
3. The Black Squirrel at The Meadows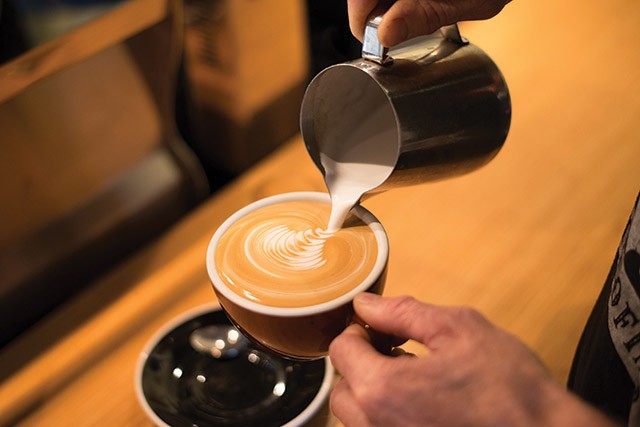 LOGAN SWAYZE COASTPHOTO.COM - Best Latte - Mount Currie Coffee Co
Best Burger
1. Mile One
2. The Pony
3. The Black Squirrel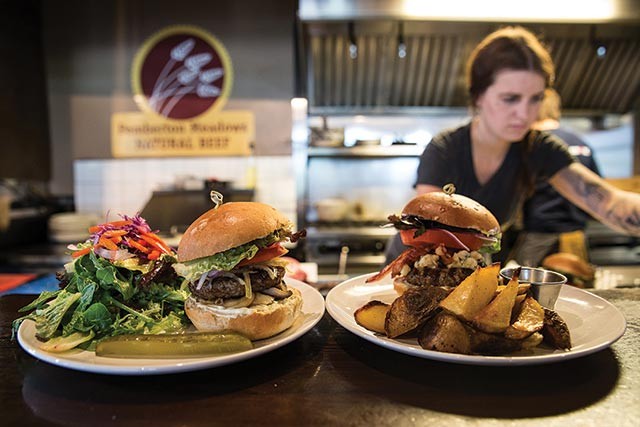 BRAD KASSELMAN COASTPHOTO.COM - Best burger - Mile One Eating House
Best Bartender
1. "Shaky" a.k.a. Chris at The Pony
Best Breakfast
1. The Pony
2. The Wood
Best Beer Selection
1. Mile One
2. The Wood
3. The Pony
Best Chef
1. Mile One
2. Malcolm Pascal at The Black Squirrel
3. John Ferris of The Collective Kitchen
Best Server
1. Mile One
2. Laura Groomes (Wood)/Monica Lavine (The Pony)
Best Steak
1. Mile One
2. The Pony
Best Takeout
1. Mile One
2. Centennial Café
3. The Pony