Another four-year term of local governments in the Sea to Sky is now coming to a close, meaning it is once again time for the electorate to have its say: did our elected officials live up to their promises, or otherwise earn another term? Or is it time for a clean slate, and a new direction?
Whistler and Pemberton voters will answer those burning questions on Oct. 15, but first, you've got one last chance to hear from the candidates in their own words.
Keeping with election tradition, Pique sent each mayoral candidate and each council candidate the same set of questions, giving them each the same word count to answer them (and to allocate as they saw fit). Mayoral candidates received five questions, with 800 words in all for their responses, while council candidates received three questions, with 500 words total.
The submissions were arranged in random order and lightly edited for grammar and spelling. Read on for the responses, and be sure to vote on Oct. 15.
-Braden Dupuis
Whistler candidates for mayor

Marcus Culver
Please share a brief bio and any relevant experience.
I'm just a guy who's been living the Whistler dream since 1999 and wants nothing more than to see the community thrive.
Grateful to have grown up in beautiful Deep Cove, North Vancouver, I always knew Whistler was where I wanted to be.
Over the years, I have travelled to so many amazing destinations, and yet always feel so lucky to return home. Always with fresh perspectives and renewed appreciation. There really is no place better.
Where else can you do so many activities in such close proximity, and with world-class venues and amenities?
But mostly it's the people who make this town so great! Whistler attracts some of the most amazing people, it's the community that makes Whistler truly magical.
So why am I running for mayor?
I'm doing this for all the friends who've left, and most importantly all the friends who still get to call Whistler home. We have so many pressing issues that need to be urgently resolved.
"We cannot solve our problems with the same thinking we used when we created them." - Albert Einstein.
Politicians should represent the issues that their constituency cares about, but this is not happening.
I want to be a leader who represents the interests of the core of the community. The workers who make this town run, everyone who contributes to the success of our local economy. Those of us who are too busy working multiple jobs, to get out and vote.
We've got to hit the streets and rally the troops to join the movement to get out and vote.
Proper representation is needed for what makes up the bulk of Whistler's demographic: the young to middle-aged working-class and young families.
What are the top three things you would like to accomplish if elected (please be specific)?
First, we tackle the housing emergency. This will remedy the labour shortages, as well as provide better access to health-care and child-care, and even assist with mental wellness.
Possible housing solutions: start building more developments; prepare more land in Cheakamus; housing reserve fund; secure housing grants; streamline—slash the red tape; hire more building/planning staff; infill housing; incentivize homeowners for providing accommodation to full-time employees; and consider a temporary labour camp.
So, on top of affordable rental housing: bear awareness, with help from the Bear Advisory Committee. Educate public and locals alike; increase fines; raise criteria for what constitutes destroying bears; three big billboards at either end of town; and informative signage at all the park parking lots.
Additionally, transportation: working with the Transportation Advisory Group (TAG) and the Active Transportation Advisory Subcommittee, including Brendan Ladner, to determine the most appropriate transit solutions. Perhaps subsidizing a passenger rail service. Maybe a valley gondola system. Definitely free and frequent transit.
Do you feel Whistler is still generally a desirable landing spot for young workers, the lifeblood of our economy?
For young workers who generally come here to party and snowboard/ski and who get staff accommodation, of course! Where's better?
Of course, those less fortunate, unable to find an affordable place to call home, often struggle to provide themselves with adequate care and sustenance, and their mental well-being often takes a toll.
Whistler needs to become a better place to live and work.
If elected, how will you manage Whistler's growth into the future?
Going further than Balance Model projections, we should conduct a study to learn what Whistler's carrying capacity is. And should we eventually consider charging a toll, or implementing a reservation system, or capping visitation?
How can Whistler further advance Truth and Reconciliation initiatives in the next four years?
Truth is there is nothing any of us can do to truly make up for our dark past. What are some ways we can be better allies going forward? What work can we do for real reconciliation?
We must not brush our shameful history under the rug. Instead, we must learn from our past and see that our real history becomes regular curriculum. Canada currently doesn't teach Indigenous history, and continues to ignore its own assimilative prerogatives. Not excluding our citizens' test. Read any history book written by an Indigenous person. It's a very different history than the majority of the population is taught.
Going forward we should work together with Squamish Nation and Lil'wat Nation to see that all of their needs are met, and continue to forge a strong and mutually beneficial partnership. This means acknowledgment of the troublesome past, and current pain. Having empathy. Listening, actually reaching out and asking First Nations members how they feel now, what their vision for the future is, and creating opportunities for inclusion, a.k.a. actually involving First Nations in the process, instead of just giving lip service.
Bold action is needed. Elect someone who will put the needs of the community first!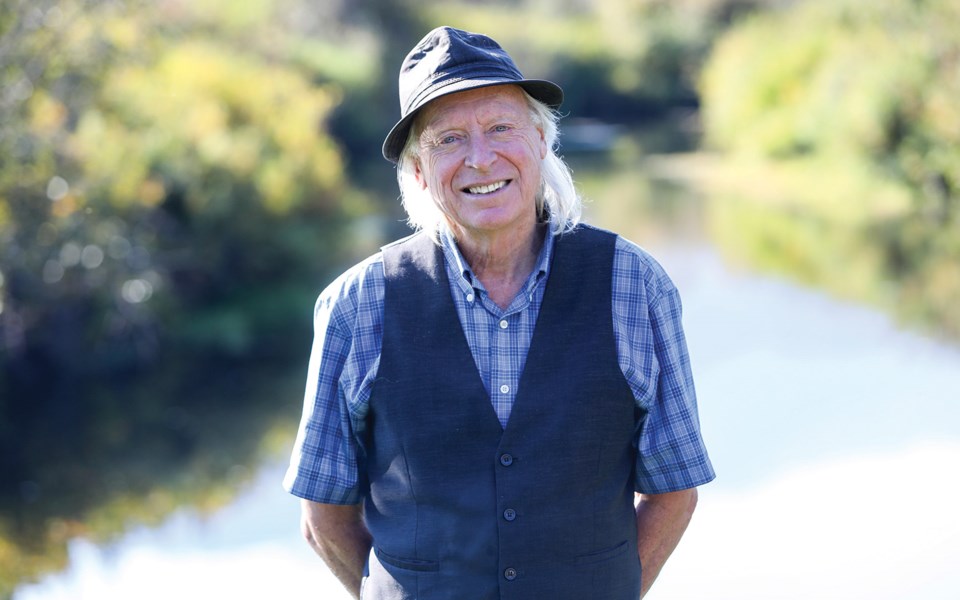 Brian Walker
Please share a brief bio and any relevant experience.
For 10 years, I promoted the business interests of restaurants, hair salons, retail boutiques and art galleries in an historic area of Hamilton, Ont. Hess Village is a collection of Victorian-era homes in the heart of the city that have been renovated into a business neighbourhood. My job was to know the mayor, my alderman, the chief of police, fire chief, staff at the health department, the Liquor Control Board and media people at The Spectator and CHCH TV. I was also the general manager of Hamilton's most popular ol' English pub called the Gown and Gavel, because I programmed live entertainment seven nights a week. In the space of one week, the Canadian Orpheus Male Choir would sing in the main pub, a Celtic folk society would host an open mic night, jazz nights, rock 'n roll bands and a famous blues show that was broadcast on local radio. I was considered the Mayor of Hess Village by merchants because I was concerned for their success and knew everyone they needed to know. I am also a founding member of the Hamilton Business Association Council, which drove policy concerning business at city hall council meetings and has grown to include regional partners.
What are the top three things you would like to accomplish if elected (please be specific)?
Employee accommodation is the No. 1 issue in this election. Whistler needs to accommodate our service community because they are just as important as the guests we host. The building trades, WB, the hotels, restaurants, salons, retail boutiques, art galleries, the administration of Tourism Whistler and the RMOW all require a stable workforce to operate profitably and efficiently. Whistler's Official Community Plan from '93 states as policy that Whistler should provide "affordable employee housing" so that Whistler can have a "stable workforce." Successive councils have failed to enact a vision policy that will be 30 years old next year. It is long past time to act on a critical aspect of Whistler's very existence. Whistler is a tourism-based economy. We are fundamentally dependent on our service community and right now every business in Whistler is struggling from lack of competent employees and their accommodation.
Whistler should establish an accreditation program for employees. Called the Whistler Service Guild, it would set standards for performance across all employment positions, from dishwashers to hotel management. A website should be set up that lists every occupation and the responsibilities involved. After reading through the details of any occupation, prospective employees would then take a test of their knowledge. Upon passing the test, that person would now be accredited for that position. Employers could refer to the site when looking for personnel to fill a vacancy. There they will find people listed under the job title who have been accredited, their cover letter, CV and any other accreditation they have acquired. The more accreditation a prospective employee has would add value to employers' needs. Guilds are a way to establish standards of performance. If you maintain good standing in the Whistler Service Guild, it would lead to affordable accommodation. Losing standing by doing something that impugns the integrity of their employer or Whistler in general would affect one's accommodation.
Whistler has a recycling program that amazes guests from other countries, but we could still do much better. A dedicated team at our recycling centres constantly deal with waste from other communities and contractors who should be using the Waste Transfer Station.
Do you feel Whistler is still generally a desirable landing spot for young workers, the lifeblood of our economy?
Whistler is not a place to land for young people. They have been priced out of the market for homes and now rental accommodation—if they can actually find any.
Whistler is the crown jewel of Canada's resort industry. It should set the standard to which other resorts aspire. By accrediting young people in the service standards of Whistler, they would be able to gain affordable accommodation and work towards a viable future in Whistler. By not providing a means to a future for young people, Whistler is setting itself up for a failure far worse than we experience now.
If elected, how will you manage Whistler's growth into the future?
Any growth going forward needs to address, in a meaningfully way, our complete lack of employee accommodation. It should be contingent and encouraged in plans for all approval of growth.
How can Whistler further advance Truth and Reconciliation initiatives in the next four years?
Whistler should find some humility with our partners, the Squamish Nation and the Lil'wat Nation. We are living and conducting business on their land. Canadians have recognized the wrongs of people who went before us. It was shameful to allow the abuse our First Nations people suffered. Canadians have much to learn about the land and sea from their culture. Now is time to open employment opportunities in our service community to the Squamish Nation and Lil'wat Nation. Encourage accreditation in Whistler's service community. With employment comes the opportunity to share the pride of cultural identity.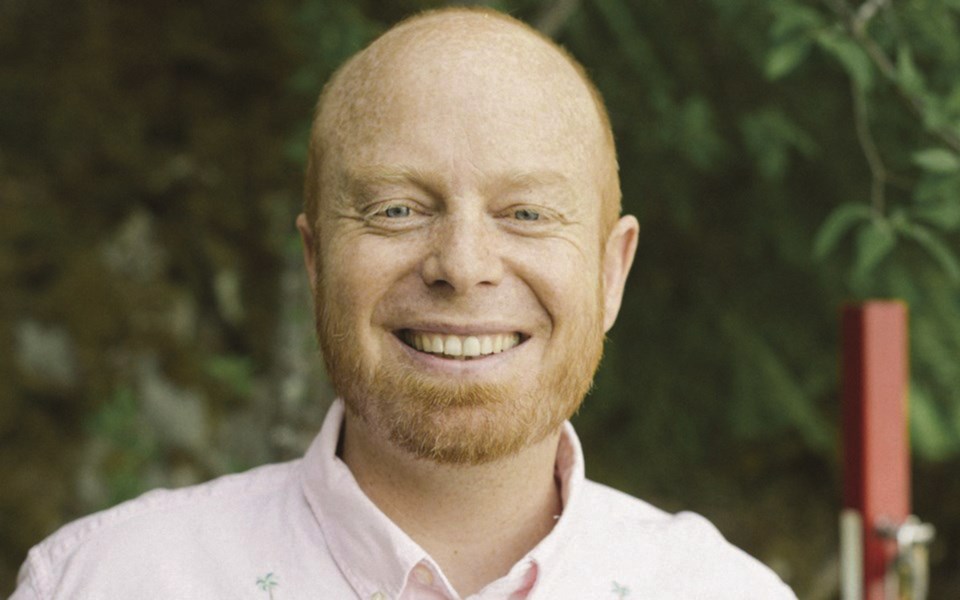 Jack Crompton
Please share a brief bio and any relevant experience.
I have served on RMOW council since 2011 (as mayor since 2018). For me, serving as mayor of Whistler has been the greatest privilege of my life. I am excited about continuing the work.
My professional life has focused mainly on transportation and software. I founded Whistler Resort Cabs and operated it until selling the company in 2008. I then founded and served as CEO for Ridebooker, a Whistler-based transportation software company. In October 2018, I resigned my position with Ridebooker to serve full time as mayor of Whistler.
I am in the last year of the Masters of Public Policy and Global Affairs program at UBC. I like to talk politics of any description and am fascinated by political history, local government and international affairs. My wife Carolyn and I have four children: Georgia, Margaret, Van and Harriet.
What are the top three things you would like to accomplish if elected (please be specific)?
Bold action on housing. At the beginning of this term, council brought back the Whistler Development Corporation and directed it to start work on the second phase of Cheakamus Crossing. Delivering the outcomes of the Mayor's Task Force on Resident Housing and opening Cheakamus Crossing Phase 2 are a firm foundation on which to build, and now is time to take full advantage of that work. We will significantly accelerate the construction of more housing.
Big moves on climate. I am proud of the work we have done on climate in the last four years. Though all those initiatives haven't been popular (letter to oil and gas companies or pay parking), it is work I am committed to continuing. During the previous term, the Community Energy and Climate Action Plan (CECAP) informed the development of the Big Moves Strategy. There has been an unprecedented amount of community engagement informing this work. The Big Moves Strategy will continue to direct actions on everything from transit, to charging infrastructure, to green building. The most important thing any council can do on climate is ensure we are funding climate action during budget season.
Visitation management. Thoughtful, well-researched tourism management is critical to protecting the visitor and resident experience. I intend to ensure the tourism industry that feeds Whistler families is true to its roots and doesn't overwhelm us. We are a better tourism community when we are full of skiers, cyclists and outdoor enthusiasts. We are a better tourism community when we have the available capacity to welcome people. We have some of the best tourism minds in the world in Whistler, so I am confident we will rise to the task.
Do you feel Whistler is still generally a desirable landing spot for young workers, the lifeblood of our economy?
If you love to ski, snowboard and bike—yes. If you enjoy welcoming people from around the world to your home—yes. If you believe in and enjoy working in Canada's tourism industry—yes. If growing connections to the Squamish and Lil'wat Nations is important to you—yes.
As has been the case since its founding, the fight to ensure Whistler is a great place for young workers continues. Great communities don't just happen, they are built, they are improved, and they are cared for. I love Whistler and know there is much work to do to ensure it continues to be the best place in the world.
Whistler is worth fighting for, so I am going to stay and fight on. I am going to continue to give everything I have to ensure it's even better than what my grandparents, parents and I ever imagined. There is work to do!
If elected, how will you manage Whistler's growth into the future?
It's time to grow our focus on managing day visitation to Whistler, especially in the summer. The metrics we collected through the Balance Model are already serving us well and offer tremendous promise. We will continue to use non-Whistler property tax revenue (hotel tax) to invest in tourism infrastructure critical to a positive experience for residents and guests. We will prioritize walking, biking and transit. We will focus visitation where we are best equipped to manage it. We will protect sensitive ecosystems, steering visitors and guests to other places. We will be informed by data and take thoughtful, meaningful action in response. This is an ongoing challenge and we must remain nimble in our response.
How can Whistler further advance Truth and Reconciliation initiatives in the next four years?
I am convinced truth and reconciliation with the Lil'wat and Squamish people starts with listening to, learning from and following the leadership of those Nations and people. We have changed road signs in response to Lil'wat and Squamish leadership. We have joined the work toward the 2030 Olympics because of Lil'wat and Squamish leadership. We will do more, but it can't be contained in a list here, as truth and reconciliation is something we must do in coordination with and led by the Nations whose territory we live on.
Whistler candidates for council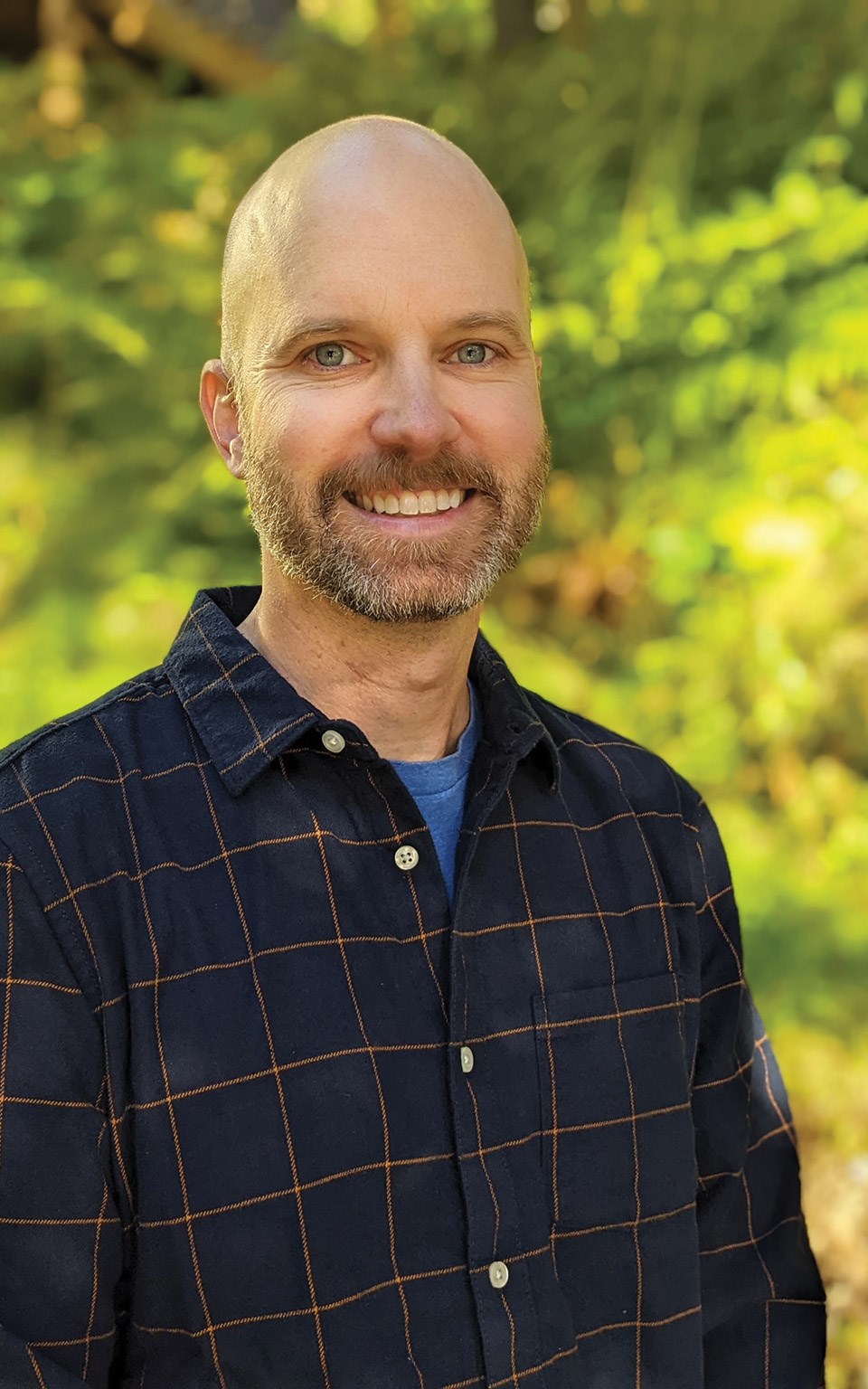 Jeff Murl
Please share a brief bio and any relevant experience.
Since my first run for council, I have served on the board of Arts Whistler, the RMOW Board of Variance, the Whistler Community Foundation, and as a library trustee. With a degree in finance and my accounting designation, I bring sound financial acumen to the management of Whistler's affairs. As a student of good governance through my professional and volunteer work, my experience ensures I can be an active and capable council member and a strong advocate for the Whistler community with all levels of government and beyond.
What are the top three things you would like to accomplish if elected (please be specific)?
1. Sound financial planning. Ensure long-term responsibilities are understood and planned for, including sustainable financial commitments for future generations. I want to get involved in ensuring that the needs of the community are aligned with the financial demands to meet them.
2. Finding housing solutions. I want to find ways to reduce friction, decrease timelines, and collaborate with stakeholders to find the incremental gains that will result in change. This includes advocating for the community with the provincial and federal governments for our share of funding and resources to see our needs are met. As housing ties together so many other aspects of the community, it's critical to addressing other issues as well.
3. 4500 Northlands. This development offers the community a profound opportunity and will redefine the village core. I want to help ensure the development has creative and innovative solutions that take a holistic view of housing, recreation, child-care, health-care, and social initiatives to meet the entire community's needs and wants. The negotiation with the developer will take time to bring about maximum benefit to the community.
What specific, realistic ideas do you have to improve Whistler's housing situation?
Whistler's housing situation needs to be managed through a sustained effort across the municipality, through council, staff, the Whistler Housing Authority, the Whistler Development Corporation and the local construction industry. We need to continue the work council has started to reduce friction and wait times on permits. We need to create a collaborative approach between industry and staff to problem-solve and explore creative solutions that have provided results in other communities. Permit delays in an inflationary environment lead to significant escalation in costs and directly reduce affordability. Property owners need to be incentivized to include a diverse set of housing types within their parcels, and to continue to diversify the housing stock to meet the needs of all types of residents.
With recent announcements from the provincial government surrounding changes to housing policy, advocacy will continue to be an important role of council. I've worked to build my network and advocacy skills through my work serving on boards and believe I can be an asset on this front, helping council to make progress with the other levels of government on this issue and many others.
Going forward, we need to maintain a sustainable pace of development through the various economic waves we ride here in Whistler. We need a clear strategy that provides forward guidance to the industry, residents, and Whistler hopefuls into the future.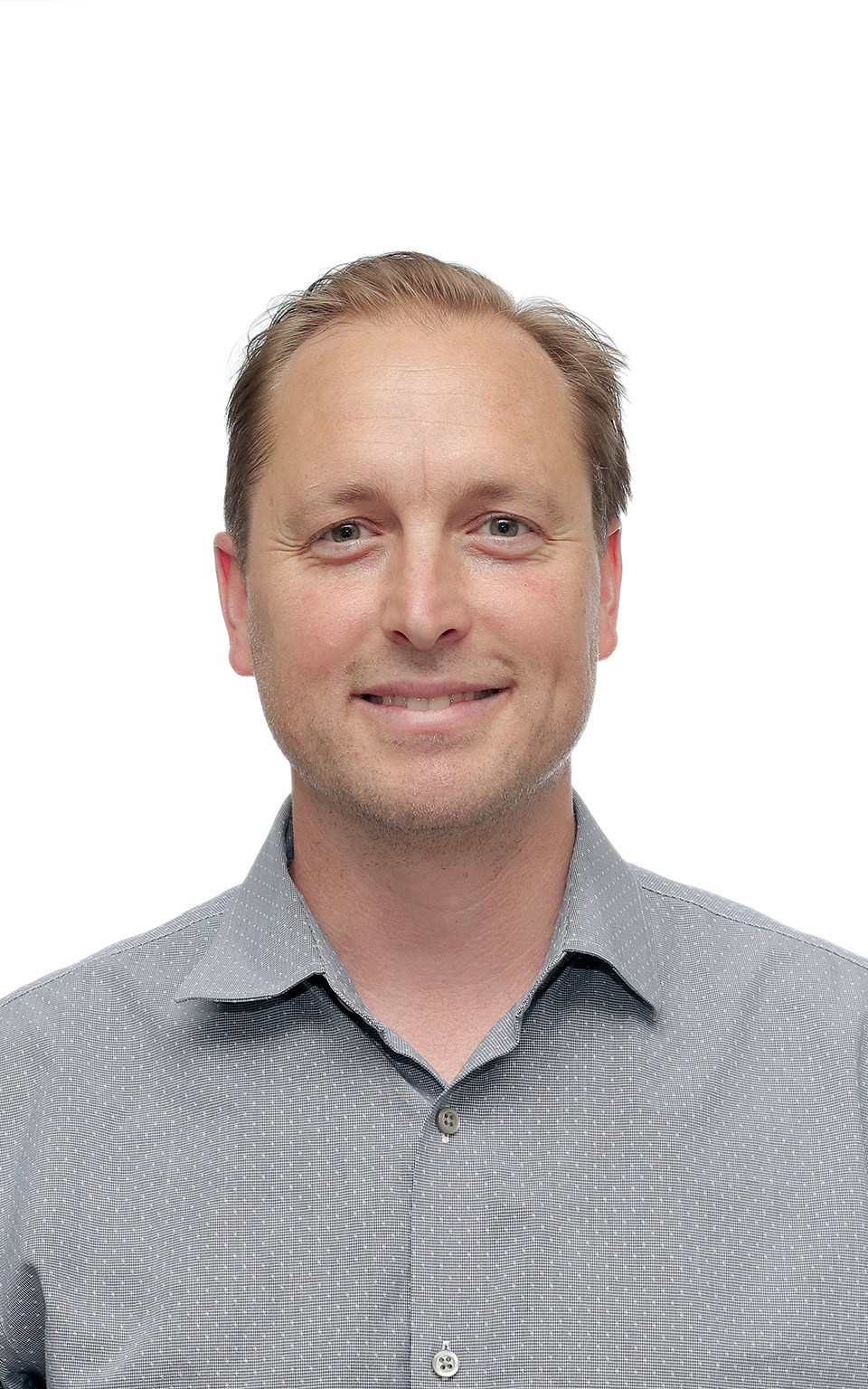 Gabriel Pliska
Please share a brief bio and any relevant experience.
Whistler, where community thrives, nature is protected, and guests are inspired. Meanwhile, 56 per cent of permanent residents trust that local decision-makers have the best interest of the community in mind when making decisions.
GP: General Purpose, Global Perspectives, Good Person, Gardening Perpetually, Great Politics, Gentle and Polite, Gabriel Pliska.
I am seeking your vote! I love Whistler! I am not a politician, but a regular Whistlerite who cares about this town and its future. I am excited for the future and the opportunities ahead. I am easy to work with, reasonable and considerate. My agenda is to serve the people of Whistler and be a virtuous and humble citizen while advocating for the common good of our residents. This includes our thousands of permanent residents that do not have voting power but help to run this community. I empathize with all those in our town that are not fairly represented on council and those voices who have not been heard.
What are the top three things you would like to accomplish if elected (please be specific)?
As councillor, I will:
Work with the developer to ensure the Northlands Boulevard project adheres to various community requirements. This is an unprecedented opportunity to accomplish unmet needs of our community: more employee housing, a dedicated seniors' centre, daycare space, health-care spaces and a racket club. We must engage with our resident and business community and listen to their demands while adhering to new green building policies.
Advocate for elimination of pay parking in parks for locals. It is too expensive, tourists can pay extra to enjoy this community.
Advocate to expand the free bus pass program to include local workers AND seniors. Whistler's Big Moves Strategy's No. 1 goal is to reduce traffic emissions, but what does it take to get residents to ride the bus? We know that everyone loved the free transit during the Olympics and ridership increased this past summer with free transit. Local workers, seniors and businesses alike would drastically benefit financially and mentally from reduced costs for transit while meeting our climate goals set for 2030 in the OCP.
What specific, realistic ideas do you have to improve Whistler's housing situation?
With many ideas on how to improve Whistler's housing crisis, I agree with G.D. Maxwell: solutions will only come through "robust engagement of the people that live here." We have the WHA, but is it enough?
Ideas for discussion:
Change current zoning rules in Whistler to allow for more diversified and densified housing options, including apartments, triplex/fourplex or condos in zones of single-family homes.
Homeowners with zoning to permit nightly rentals, but instead choose to live in units themselves or rent the unit long-term, should receive a tax credit as an incentive.
Clamp down on homes that are NOT zoned for nightly rentals, yet are doing so.
Streamline permitting processes and policy to prioritize building employee housing.
Please hire me for the job. Email me to talk more: gabriel.pliska@gmail.com. Call/text 604-785-6463. My campaign promises that for every email I receive, I will respond to and allow for dialogue to progress our town into the future. The future is yours!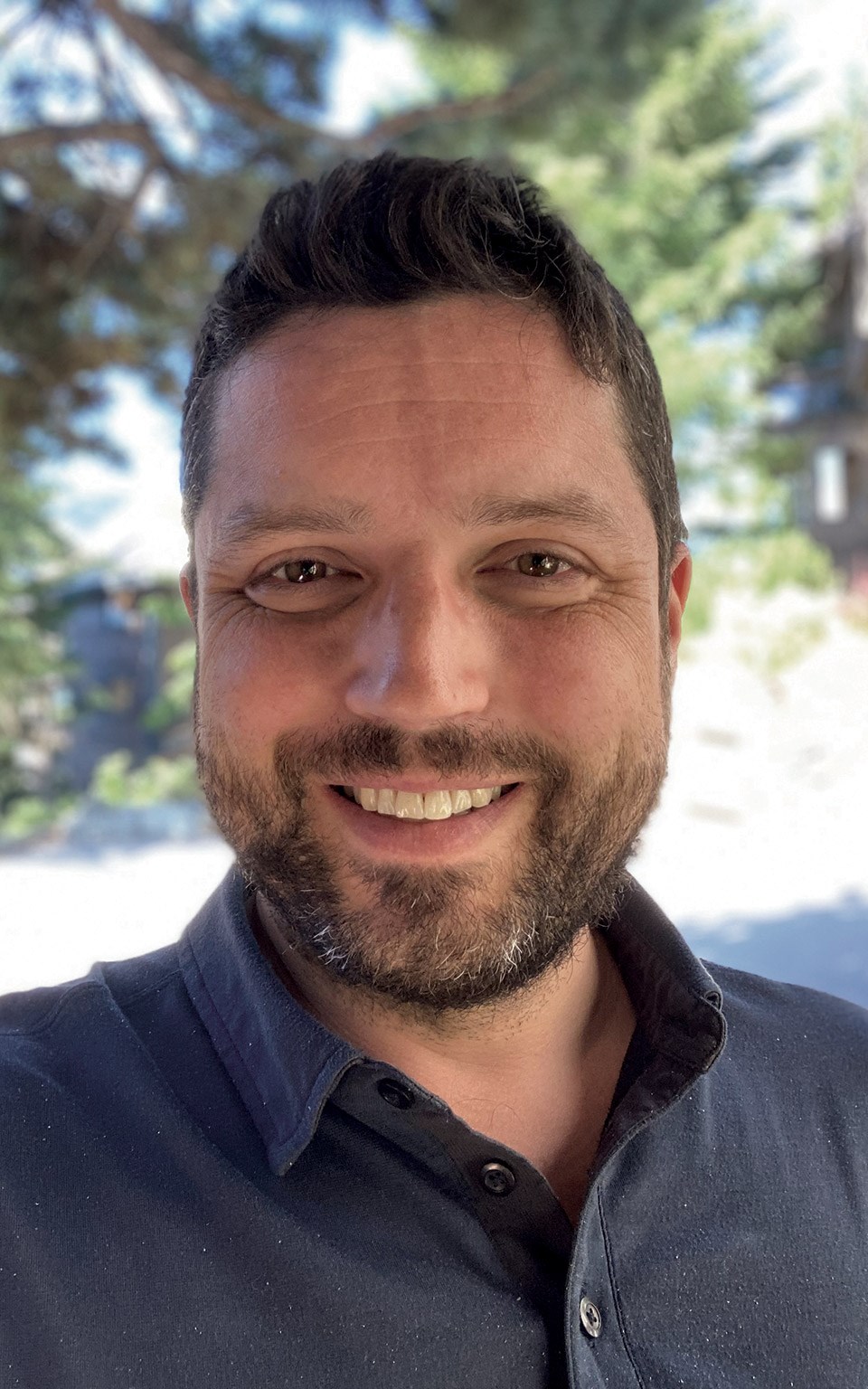 Brendan Ladner
Please share a brief bio and any relevant experience.
Husband, father, musician. Ethical business founder—managed 350 employees over nine years. Forty-two years old. Urban design graduate. Son of Peter Ladner. Political science graduate. Renter. E-biker.
RMOW staff is telling council that we need "radical interventions" to meet our climate targets, and we need a "paradigm shift" in how we deliver housing. I want to listen to our experts, who appear to be begging for leadership from council.
For the past two years, I have been attending council meetings, writing letters and advocating for meaningful change, concise metrics, and a clearheaded look at the challenges we face. I come to the table with ideas and solutions, many of which can be seen at brendanladner.ca. I don't have all the answers, but I'm ready to learn.
What are the top three things you would like to accomplish if elected (please be specific)?
1. Housing. The RMOW work of the Balance Model has shown that Whistler is massively out of balance: we are on track to be 4,000 beds short of housing our workers by 2040, but "acknowledging recent trends… [this shortage] could be brought forward in time," according to a presentation to council this July.
Time to set some clear targets. "Bed cap" is a euphemism for square footage. Let's focus on beds for bodies, as opposed to square footage for monster homes.
RMOW experts suggest we need roughly 275 bed units (more than current council has done in four years) per year, every year, for the next 15 years. We have to decide where this housing will be built, and what form it should take.
2. Traffic. I agree with RMOW staff saying that we need to build housing walkable to the village. Did you know that Cloudburst Drive has a "walkability" score of 3/100, according to Walk Score? Whistler must be better.
While I believe that e-bikes are the future, they should not be speeding around the Valley Trail. So a separated network—call it a "bike highway" or "micromobility corridor"—needs to designed and built before 2030.
Converting short trips from the car is crucial to reducing congestion, leads to better health outcomes, improves sense of community, makes us happier AND reduces our GHG emissions.
3. Thriving community. We have a depleting pool of support workers; by the end of November, WCSS will have lost four staff members in recent months to unaffordability concerns. Doctors cannot afford to move here. We have people living in vans, we have people living in bathtubs. These aren't policy issues, these are real people!
What specific, realistic ideas do you have to improve Whistler's housing situation?
To quote Pique Newsmagazine's Braden Dupuis: Our community is not thriving.
This comes back to housing. We must update our zoning to encourage purpose-built rentals: for seniors, for families, for our seasonal workforce. It is the duty of next council to unlock the millions of dollars being spent on bigger empty homes, to build housing for the people who make this town work.
We need urgency, we need action.
But Brendan Ladner, you're the climate candidate?
Housing plan + Transportation plan = Climate Plan = Skiable Future.
Here's to a skiable future!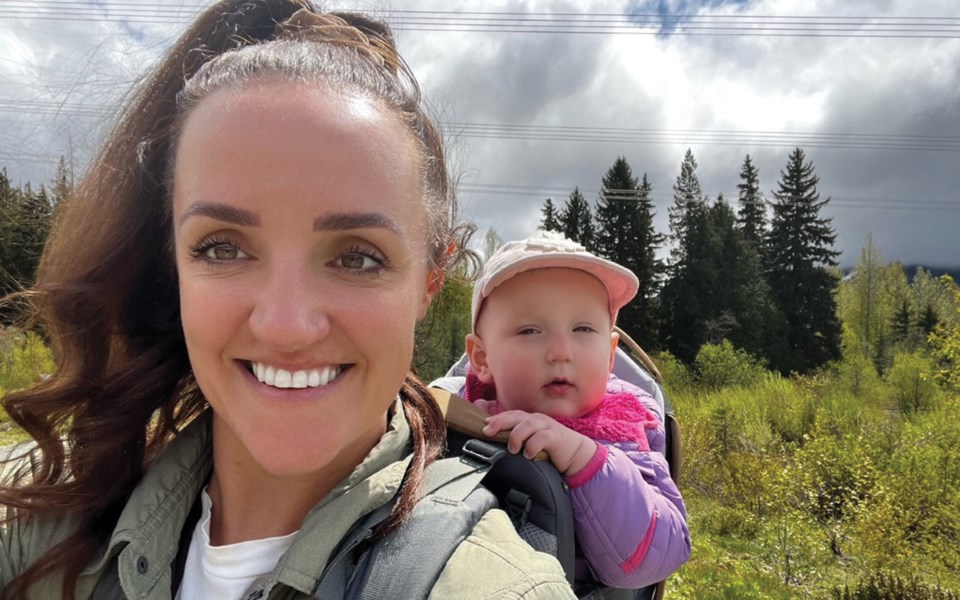 Jessie Morden
Please share a brief bio and any relevant experience.
I am a born-and-raised Whistler local and am now growing my family in town. I have served my community in several ways that qualify me to hold the office of councillor, including currently as a legal administrative assistant at Race and Company; vice chair of Arts Whistler and as chair of its HR committee. I have also volunteered my time with Zero Ceiling, helping with events and sponsorship; WAG as a dog walker and a foster parent; the Whistler Community Services Society, cooking hot lunches for the food bank; and Big Brothers/Big Sisters, where I won mentor of the year. My time working with these community stakeholders has led me to believe that one of the most effective places a person can be, who wants to make a difference, is at the municipal table. I am committed to finding long-term solutions to the most pressing issues facing families trying to make Whistler their home. I will listen and learn from experts and community members to build a consensus and take action for a better future.
What are the top three things you would like to accomplish if elected (please be specific)?
Housing is my top priority and the first thing I will do to address it is advocate for the Northlands development to include a significant amount of employee housing and seniors living. I will also advocate for the community amenity contribution from this development to go towards the Whistler Racket Club and a health-care facility.
I will work with partners in the Sea to Sky to implement a regional transit system that could include additional bus routes and potentially a train.
I will work to provide Whistlerites with the resources they need to thrive at home and at work. I will accomplish this by addressing the mental-health crisis Whistler is facing by increasing access to health-care resources, working with local organizations to provide activity alternatives for the younger generation and increasing municipal funding for the youth centre. In addition, I will work to alleviate the strain on the child-care system by easing the transfer of credentials for teachers from other jurisdictions. Parents need the help and teachers need the support.
What specific, realistic ideas do you have to improve Whistler's housing situation?
Housing is an issue that requires collaboration with the province, so I will support that work and help to secure additional funding from them. If elected, I would like a seat on the Whistler Housing Authority board to build on their great work and address any gaps that can improve the system. I will ensure that planned Whistler Development Corporation projects come to fruition and that we continue to see more shovels in the ground. This is all in addition to the Northlands development employee housing advocacy I am committed to.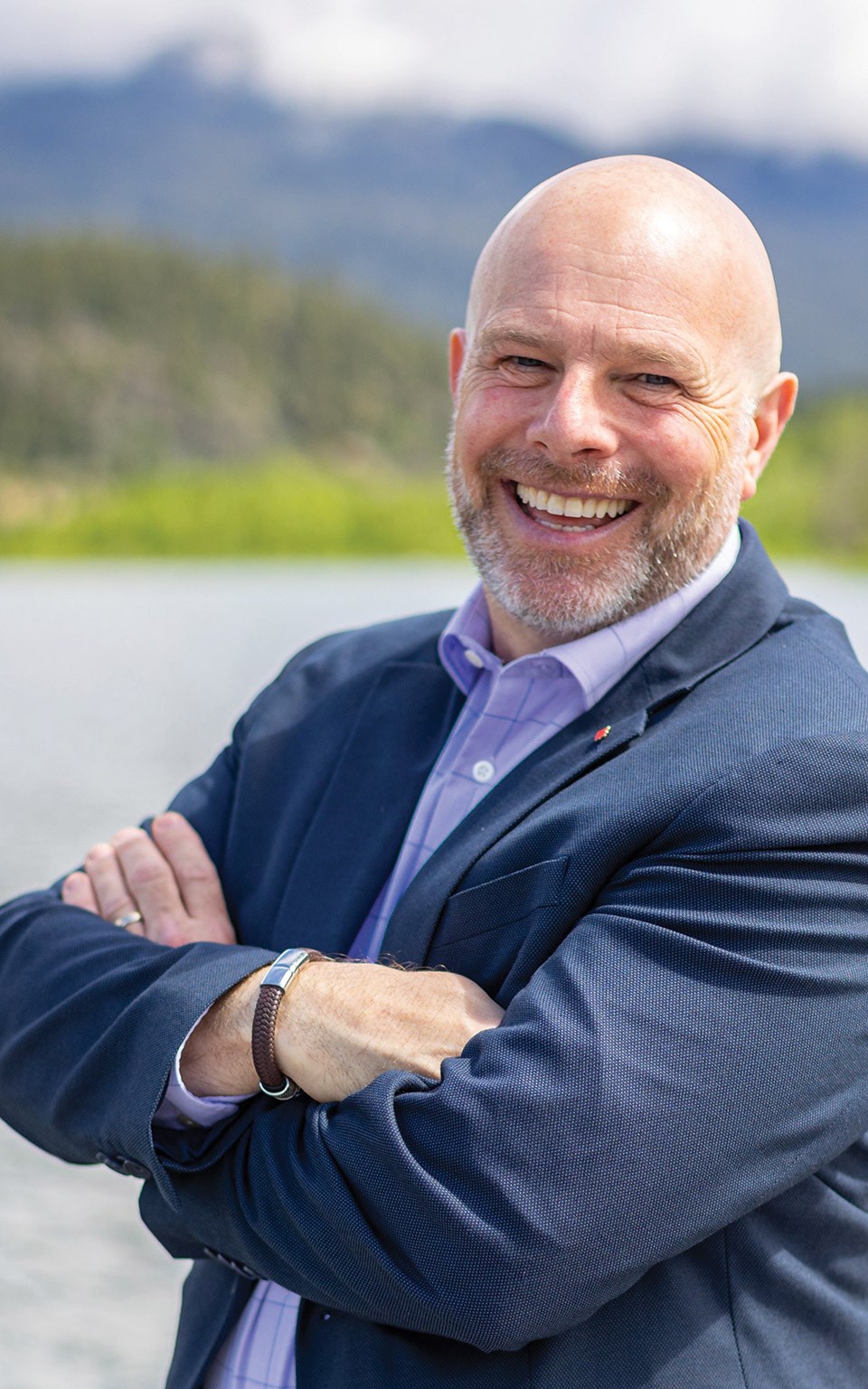 Ralph Forsyth
Please share a brief bio and any relevant experience.
I've been a Whistler resident since 1991 and with my wife, Stephanie, we've raised our sons Jack and Liam here. I'm a small business owner and ski instructor and have served three terms on RMOW council: 2005-2008, 2008-2011 and again from 2018 to 2022.
My council portfolio is finance and audit. I serve on eight municipal committees, most notably as chair of the RMOW Finance and Audit Committee, secretary of the Whistler Development Corporation, and as a public library trustee.
Council's major achievements this term have been the delivery of 158 units of employee housing in Cheakamus Crossing and the approval of 35 units of employee housing at Nita Lake and Nordic Estates, adoption of the RMOW's Official Community Plan and adoption of the Balance Model and strategic plan.
What are the top three things you would like to accomplish if elected (please be specific)?
My priorities are to continue to develop employee housing, address community balance, and continue the work of the Governance and Ethics Standing Committee. These last two items are particularly exciting as they have a huge community engagement component.
To address community balance, a lot of work has been done already, most notably the Whistler Sessions scenario-planning workshops and the concurrent work of RMOW staff on our Balance Model—a long-term strategic planning initiative. Our next steps are to gather community responses, engage local stakeholder groups and launch engagement events so that the community is at the forefront of our planning efforts.
Governance and ethics is a mystery topic to many but a real passion of mine. It includes things like the creation of the Council Governance Manual (adopted on Oct. 4), the creation of a Code of Conduct for councillors, and most importantly, a look at re-vamping our municipal committees. These committees are the municipality's main public engagement tool, and it's time to take a look at how they can be improved.
What specific, realistic ideas do you have to improve Whistler's housing situation?
On the housing front, I support infill housing because it helps reverse the gentrification of our neighbourhoods, it would add more affordable housing to Whistler's inventory, and add increased property tax revenue without increasing our development footprint, and it would keep more families in Whistler. We could also encourage redevelopment in existing neighbourhoods by allowing the rezoning of properties for higher density (think turning a duplex into a 12-bedroom unit). Another idea would be to allow businesses to build new or renovate existing space in commercial or mixed-use zones.
I've made the decision to seek re-election because Whistler is at a critical point in its history, and for some, the future looks bleak. The issues we face can be resolved. Whistler has faced difficult times in the past and we've confronted those challenges and survived and thrived. What we need is leadership and enthusiasm to see opportunity where it exists, insight to see potential pitfalls and most importantly, the experience to know the difference.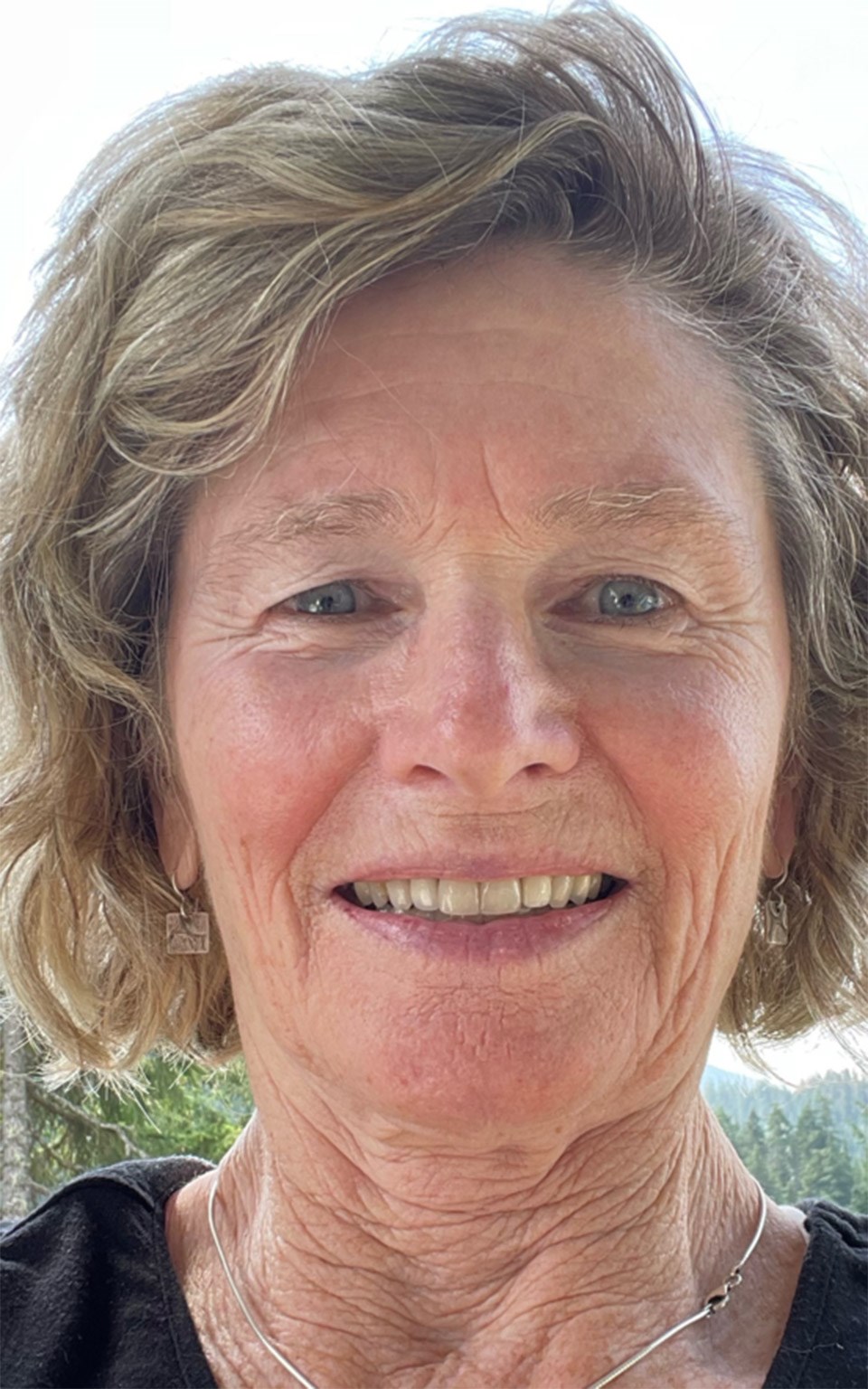 Cathy Jewett
Please share a brief bio and any relevant experience.
I came to Whistler in 1976 for a winter. Most of my working life was spent as a professional ski patroller for Whistler Blackcomb. I retired in 2019.
I chaired the district Parent Advisory Council (PAC) for six years and was a director on the BC Confederation of PACs board. I currently volunteer as chair for Communities That Care Whistler. I was a founding member of AWARE and WORCA. In 2016, I was awarded Whistler's Citizen of the Year.
I have served on council since 2017 and I am a council appointee on the boards of: Arts Whistler; the Audain Art Museum; One Whistler; Whistler Museum and Archives; WCSS; WORCA; the Whistler Valley Housing Society (chair); and the Festivals, Events and Animation Oversight Committee. I chair the following committees of council: Governance and Ethics, HR and Zero Waste.
I look forward to serving the Whistler electorate with a continued focus on climate change/environment, affordability, health-care, transportation and housing.
What are the top three things you would like to accomplish if elected (please be specific)?
Housing = affordability = mental health.
We have some opportunities that may be able to deliver housing and health-care on a larger scale—4500 Northlands Boulevard and the 2030 Olympic Winter Games.
Climate change is a key issue, not just locally but globally. We know that passenger vehicles are the largest contributing factor in Whistler—buildings are the next highest contributor. A more robust transportation system that services the entire corridor from Mount Currie to Vancouver requires provincial participation. We need to continue to work on this. Improving movement via transit within Whistler is another key action needed; a transit lane would also require provincial participation.
What specific, realistic ideas do you have to improve Whistler's housing situation?
We have limited rental housing for employees, particularly new front-line staff—it is showing with stresses in the labour market. WHA has done what few cities or towns have been able to do and is a model for employee housing, but you must be a Canadian citizen to get on the rental waitlist (which takes years to move through), with many other requirements. Where do businesses come in? How can we get higher levels of government to chip in? As the chair of Whistler Valley Housing Society, I can tell you this is a hard time to finance non-profit, affordable rental housing. GST alone contributes $600,000 to a $13-million mortgage. It is easier to build for purchase as you don't have to finance long-term. Limited space in market rental may be created when new owners move in. With $1.5 billion in real estate sales last year, we are seeing a huge shift in market rental. Many of the new owners are demolishing old and building new. Wealthy owners don't need the "mortgage helper suite" revenue, so how can we convince them to rent what exists, let alone ask them to build infill? We have two big opportunities that could boost housing, the 2030 Olympics and 4500 Northlands. WVHS is working on financing a project in Cheakamus Crossing Phase 2. WDC has developed housing without cost to the taxpayers and has more projects ready to go—for rental housing to be affordable we need government grants or other contributions.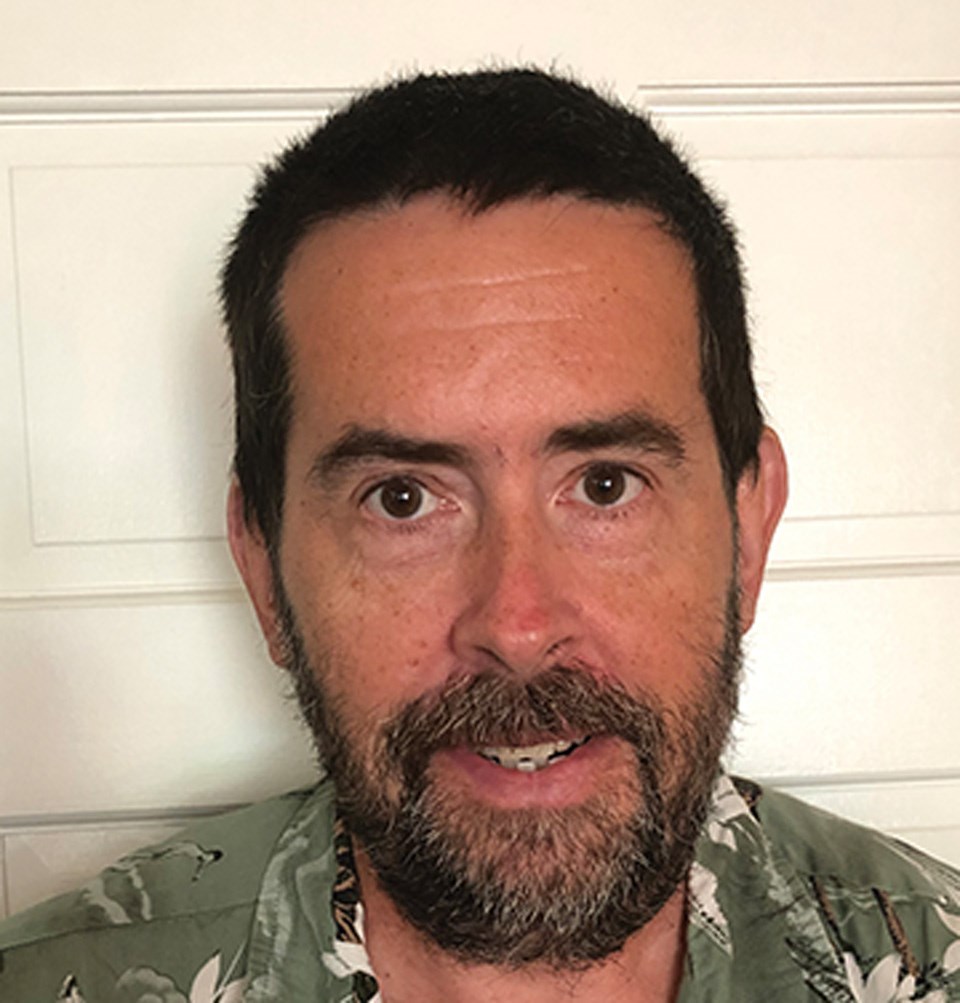 Curtis Lapadat
Please share a brief bio and any relevant experience.
Although I haven't held a council position before, I am a fast learner and deep thinker, as demonstrated by my BASc degree in engineering physics, Master of Engineering degree in semiconductor communications, and management skills in advanced technology. As a creative problem solver, and a founder of PMC-Sierra, I helped grow the company from 28 to over 1,700 people, as an engineer, and department head. My budget was a $20-million mix of expense and capital, which makes me comfortable with municipal budgets and projects. In addition, I am a previous board member of AWARE.
What are the top three things you would like to accomplish if elected (please be specific)?
The top three things I'd like to accomplish are to immediately start building 200 more employee and retiree units, cut red tape even more than recently done by council, including making business permit applications have a level playing field and get building permit turn-around times to less than one month, and ensure reasonable, predictable tax increases by better scheduling projects, streamlining processes for efficiency, and containing capital project overruns (inflation plus two per cent should be an absolute cap).
What specific, realistic ideas do you have to improve Whistler's housing situation?
To start building 200 more employee units, I would advocate even more for federal funding from their $70-billion housing plan, get the Nancy Greene Drive project approved before the end of 2022, negotiate with the Northlands developer for employee and retiree units, a racket facility and seniors centre, and extend another $10-million loan to the Whistler Development Corp. Additionally, I would look into developing part of the municipality's 10 acres at the Alta Vista works yard, and look at the feasibility of another Cheakamus Crossing development that includes a mix of employee housing, with the first floor being market retail and commercial shops. Finally, I would review whether non-permitted Airbnbs are a significant consumer of potential employee rentals.
I believe that having an engineer on council, as one of seven votes, could bring better diversity to the existing council. I realize I have lots to learn, but if voted in, will work hard, and continue to collect input from the citizens of Whistler.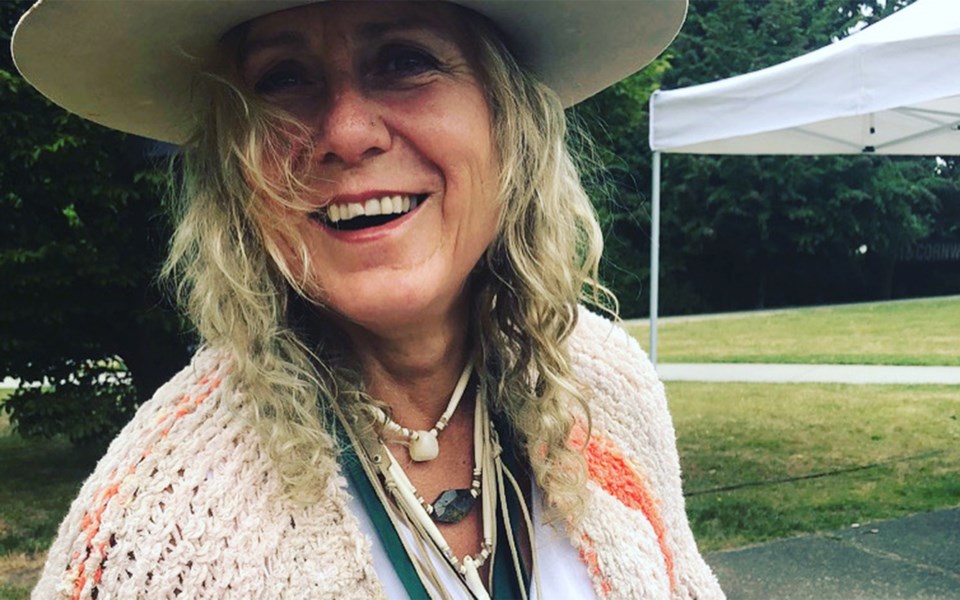 Tina Pashumati James
Please share a brief bio and any relevant experience.
My name is Tina Pashumati James. I am running for council because I believe in the future, not the past. I have lived here 18 years, brought up two wonderful sons, and built my business here in Whistler from the roots up: my business, Loka Yoga, which was a place of environmentalism, community and health and well-being.
I volunteered for ski patrol for eight years. I have always been an educator and motivational speaker and I would like to use my voice for those who cannot speak for themselves.
"BE VISIBLE, BE THE CHANGE."
What are the top three things you would like to accomplish if elected (please be specific)?
Affordable housing is critical. We need to think of new creative ways to make this happen: for our workforce who are the backbone of our community; for our businesses to flourish, they need workers; to make Whistler great again.
We need to explore every option, and encourage new families to want to live here, old ones to want to stay.
The Northlands project needs input from the whole town, affordable living for the workforce, seniors, new daycare, and, of course, keeping the much-loved racket club.
I would like to assist doctors and fire service and vets who can't find a place to live and need to be incentivized to stay. Without them, nothing functions well here and everyone's health is at risk, notwithstanding their own.
We need to continue to fund Arts Whistler, which keeps people inspired and creative. This in turn assists our mental health as well as inspiring people to have a happy, adventurous life and to be creative.
I would like to work as a team player. The mental health crisis needs more support programs, especially for suicide lines and crisis centres. The recent numbers are alarming and tragic.
We need to have a new way of working with environmental issues and stay ahead of the curve. We are in the climate change crisis; we need to plan for the future in a livable Whistler because everything is connected.
We must plan for the weather changes we will be experiencing in the future to be ahead of the curve.
I have worked with First Nations elders for over 12 years, and reconciliation should be the most important thing to us all. We acknowledge the land we stand on, now we need to really actually bring the Lil'wat Nation, Lilwat7ul, Squamish Nation, Skwxu7mesh and the St'at'imc Nation to be part of council and talks, so we can truly work together.
This is in all our interests, to protect people and the natural world.
Sept. 30 was Truth and Reconciliation Day. We need to actually walk the walk, and truly work together. It is time. Whistler is in a new paradigm for the future.
I truly believe anything is possible if we work together: reconciliation, affordable housing, mental health, and the environment.
The way you treat others determines the way others see you; the way others treat you determines the way you see yourself; the way you see yourself determines who you are.
Vote for Tina James: I am a people's advocate. I am an incorruptible optimist.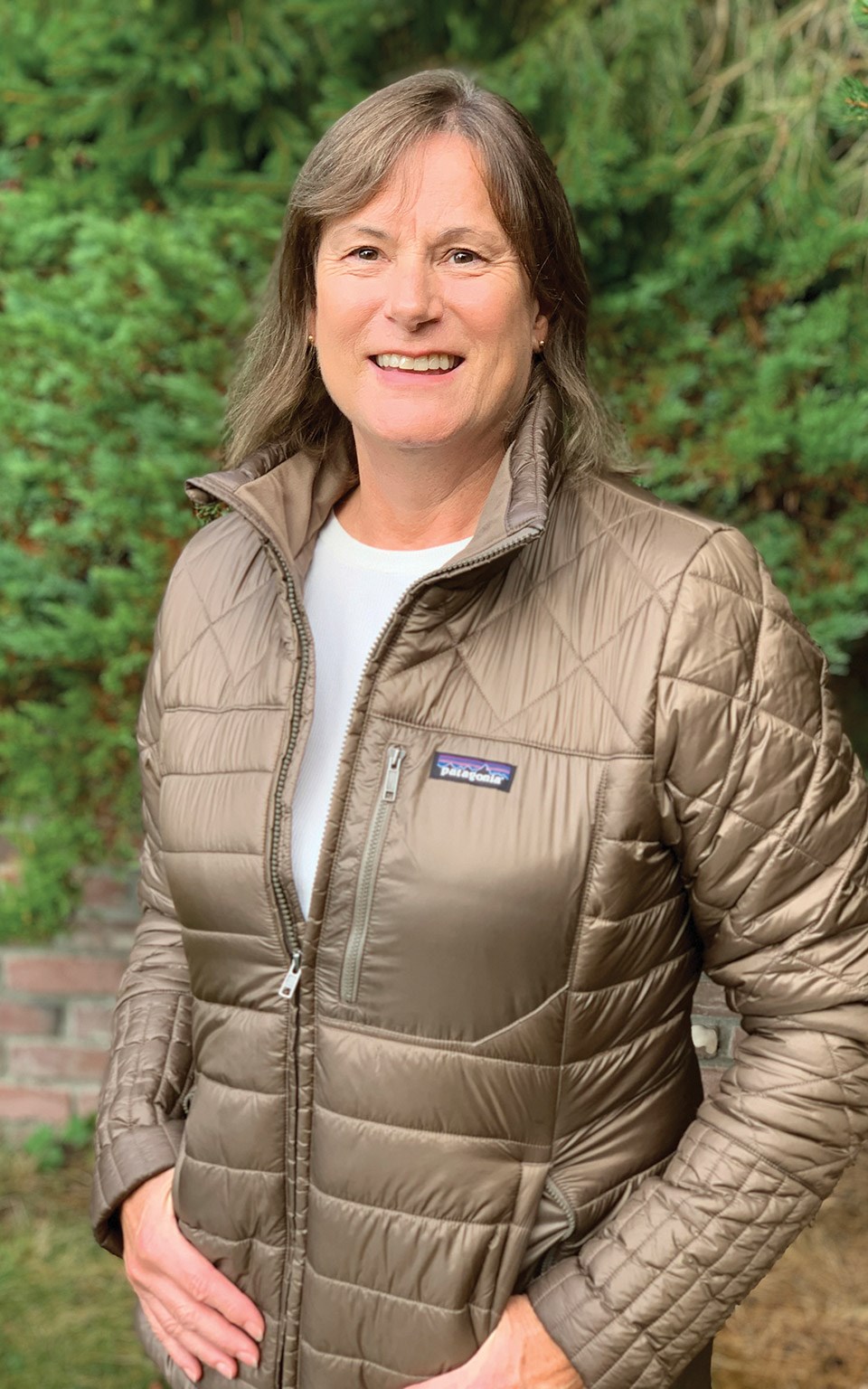 Sarah Rush
Please share a brief bio and any relevant experience.
I decided to stand for council as I wish to and also have the time to become more involved in the community to ensure Whistler continues to have a thriving local community, as well as being a vibrant tourist town. I am not good at sitting on the sidelines. I always want to make use of my life and work experience to solve problems I see. Professionally, as a registered dietitian, I can't help but want to make a community a healthier place to live.
What are the top three things you would like to accomplish if elected (please be specific)?
I would like to achieve a shift in the way housing types are placed and move to more mixed subdivisions with higher densities. We don't have the land anymore to accommodate streets of single-family housing. We need to densify, particularly near the town centre and near transit hubs.
In that same densification process, there needs to be more protection for natural assets and larger biodiverse wildlife areas. Essentially, build more on less and save larger areas for trees and carbon-absorbing plants.
Part of the healthy, happy community is easy access to a range of medical services, and I was very disappointed to hear that family doctors have left town. I would like to work to encourage medical professionals to set up a multi-disciplinary centre, if necessary, with rotating specialties and shared offices to keep the costs down for these professionals, as this seems to be a limiting factor for them wanting to settle in Whistler. This will help long-term residents age in Whistler and keep the community healthy.
I would like to introduce "town hall" meetings to build back the connections between different parts of the community and really encourage the Millennials to start participating to help shape Whistler. What we do now affects their future. The pandemic was an opportunity for the community to reset and decide where it wants to go, but there needs to be a vehicle for that.
What specific, realistic ideas do you have to improve Whistler's housing situation?
Whistler is getting busier, with increased summer visitation and shrinking shoulder seasons, causing seasonal workers to really become year-round workers.
My thought is that RMOW needs to partner with Vail Resorts, as Whistler's largest employer, to sponsor housing more of their workers. Vail alluded to that in 2017 and this would go a long way to helping the housing crisis, particularly if it was pod-style. Residential family homes should not be used as dorm housing units for seasonal staff. They weren't built for that, and they are often off transit routes.
Whistler doesn't have enough of the right mix of housing to match its population and workforce. Having the right housing stock, be it company sponsored, Whistler Housing Association, or owner occupancy to cover different housing requirements, will ensure that everyone has access to suitable, affordable housing. Today, in a first-world country, having decent, affordable living accommodation should be a fundamental right, not a luxury attained only by languishing on a housing list for years, or even worse, having to sleep in your car.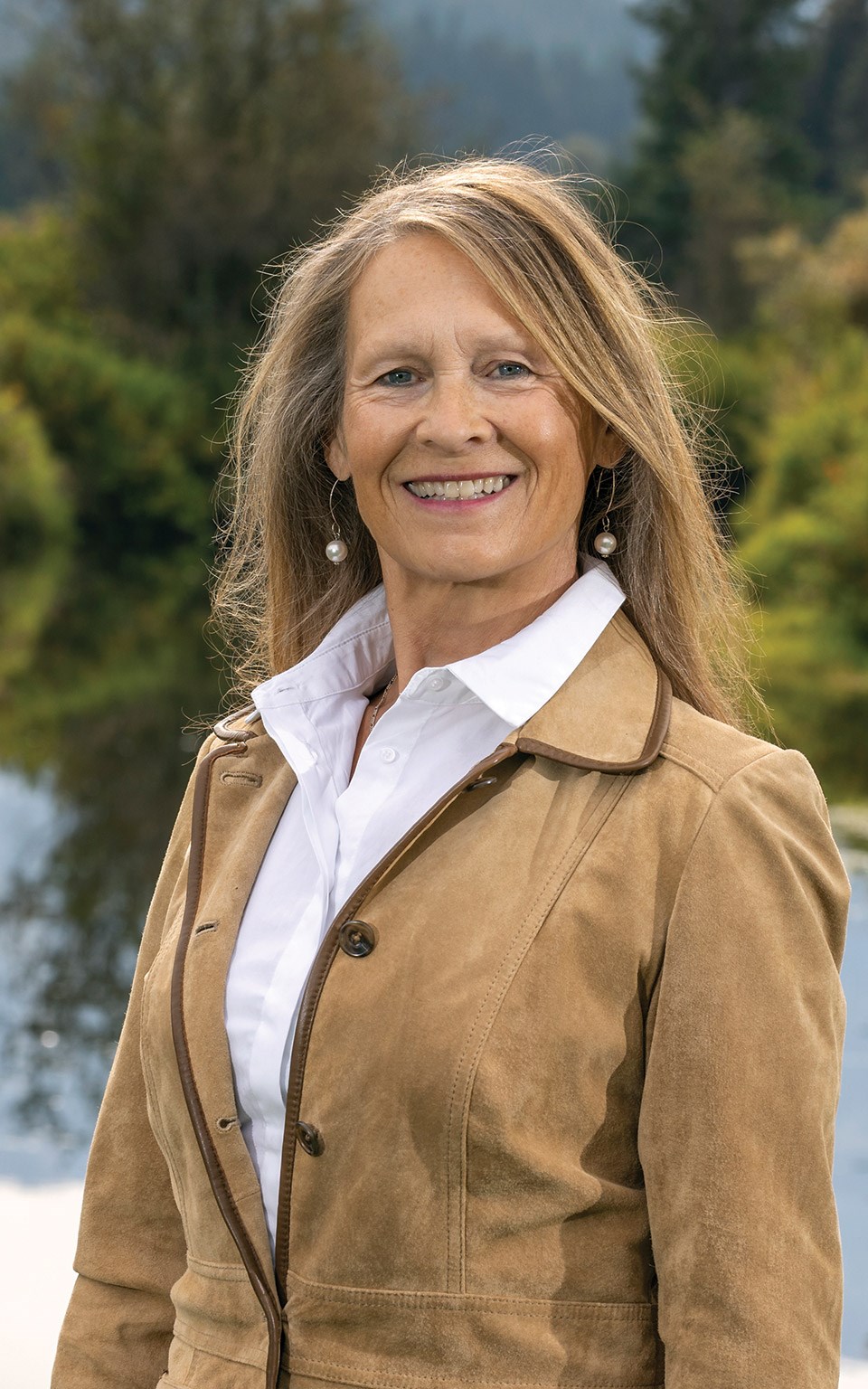 Dawn Titus
Please share a brief bio and any relevant experience.
As we approach a crucial stage in the climate crisis and investigate a potential Olympic bid, Whistler needs a council that will promote responsible growth and protect our natural assets. Over recent years, unconstrained development has impacted the environment, the visitor experience, and our sense of community. Just about everyone understands that something has become unbalanced in Whistler; the housing crisis is the most significant symptom of broader structural problems that every year promise to spin even further out of control. With my trademark passion, I am fully dedicated to working with other councillors to regain balance in our community. Whistler needs to grow smarter, not bigger.
Having lived in Whistler for four decades, I have found multiple opportunities to build meaningful connections with both visitors and the community; in addition to work with the Mature Action Community, AWARE and the Whistler Lakes Conservation Association, I have served on the Recreation Leisure Advisory Committee. After a long career as an educator, I now help with adaptive skiing and guide tours for the Whistler Museum in summer. Followers of local politics will recognize me as a frequent and critical voice at council meetings, where I have been disturbed by the lack of debate and failure to ask important questions.
What are the top three things you would like to accomplish if elected (please be specific)?
I have three priorities: 1. Relief for residents; 2. Stewardship of our natural assets; and 3. Smart projects for employee-restricted housing.
1. The most creative solutions to the housing crisis won't solve it overnight; I want to enact policies that will give immediate relief to residents who are struggling. If you live or work in Whistler, your transit pass should not be a worrying part of your monthly budget; similarly, residents should be granted a number of free parking days each month, following the model of Tofino. I would also increase support of the WCSS so that we can support our neighbours at critical moments.
2. The Municipal Natural Assets Initiative has made clear what a bounty we enjoy here, and how fragile those assets can be. Preserving our forests and lakes is not just a moral imperative: in a resort town like ours, it's also good business. The current council has enthusiastically approved dozens of new townhomes on Nita Lake and have allowed the River of Golden Dreams (ROGD) to get out of control. I would be critical of any developments that impact our natural assets, and immediately form a working group to create a long-term plan for the sustainable management of the ROGD.
3. As a vocal critic of the mixed-use development on Nita Lake, I was shocked at how meekly the council accommodated the developer's priorities over the concerns of the community. We need good private-sector partners, but we cannot allow them to set our agenda. Bed units are a valuable currency and should be used sparingly to build smart projects that fit our vision: including a home for the WRC at Northlands.
What specific, realistic ideas do you have to improve Whistler's housing situation?
To improve the housing situation, expedite employee-unit projects! Incentivize homeowners with suites rented to employees with tax credits. Explore options just proposed provincially by David Eby.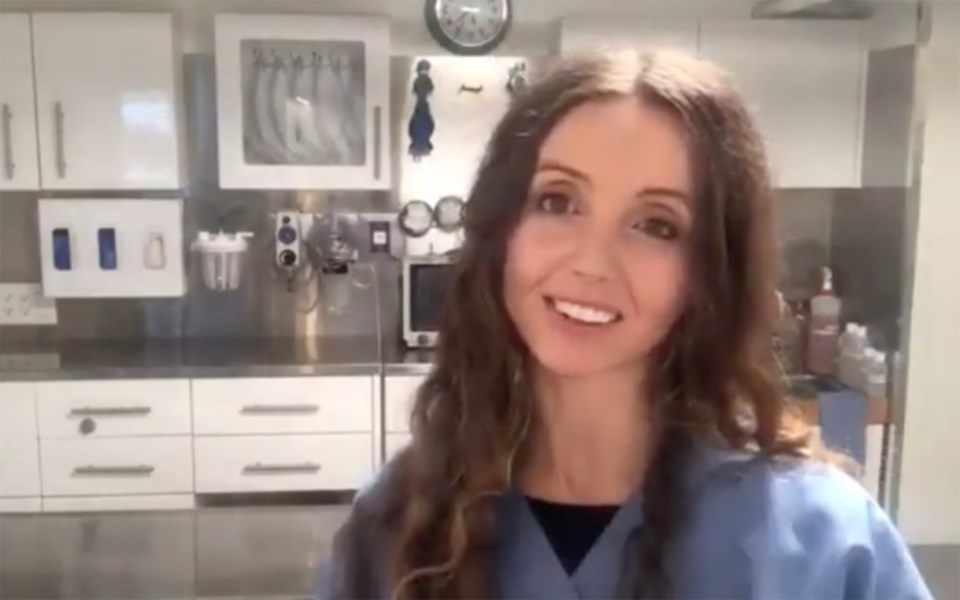 Melinda Lopez
Please share a brief bio and any relevant experience.
I moved to Whistler in 2015 and started the region's only after-hours veterinary emergency clinic, Twin Trees Vet. This is what motivated me to run for council: over the past few years at Twin Trees, we lost our amazing team of qualified emergency workers when they were displaced from housing. When we found new recruits, we were unable to bring them in because we could not find them a single suitable place to live.
When your businesses are critically short-staffed, and your workers are living in overcrowded and unsanitary conditions, this has consequences on public health and safety.
I am 100-per-cent committed to solving our community's biggest problems, like the housing emergency. I am a natural problem solver. I am trained in managing emergency/crisis situations, and I have a background in biomedical research, so I can understand and interpret the data and reports with ease.
My vision is aligned with Whistler's Community Vision and OCP, which was developed through extensive engagement with the community to best articulate Whistler's long-term direction. I care deeply about improving access to primary medical care, affordable child-care, First Nations reconciliation, the environment, climate change and transportation solutions.
What are the top three things you would like to accomplish if elected (please be specific)?
1. I want the average Whistler resident to have better representation and to play a more active role in our local democracy. The median age in Whistler is 35.6 years, and yet young workers consistently lack participation and representation. Approximately 45 per cent of Whistler's workforce is foreign (compared to three per cent nationally), and therefore lacks the right to vote. Whistler's local "democracy" excludes nearly half of the workforce. I want everyone in our community to feel like their voices are heard, and to feel that our municipal government is fair and transparent.
2. I want to prioritize and resolve the most critical problems, such as the housing shortage and poor accessibility of primary medical care (GPs), as these have direct consequences on public health.
3. I want to resolve the shortage of affordable child-care.
What specific, realistic ideas do you have to improve Whistler's housing situation?
1. We need better data to understand the scope of the housing shortage, and therefore the magnitude of the response required. Whistler is like a bleeding patient—if you give only half a unit of blood to a patient that needs eight, the patient will still die. The current data doesn't accurately reflect the true gravity of the situation.
2. Consult a specialist. I met with a housing crisis specialist for over an hour, and this gave me so much hope. Housing shortages for workers are common, and there are professionals who have decades of experience in helping resort communities strategically address this.
A housing crisis specialist works with community leaders and stakeholders to strategize how best to fund housing replacement. Just one of countless examples: many resort communities have a resort fee/tax; even $20 from each of Whistler's 3.4 million tourists could provide $68 million/year for housing solutions until the emergency is resolved.
3. Emergency solutions. We need emergency solutions for housing the unstable. This is one of the most severe deficiencies to address.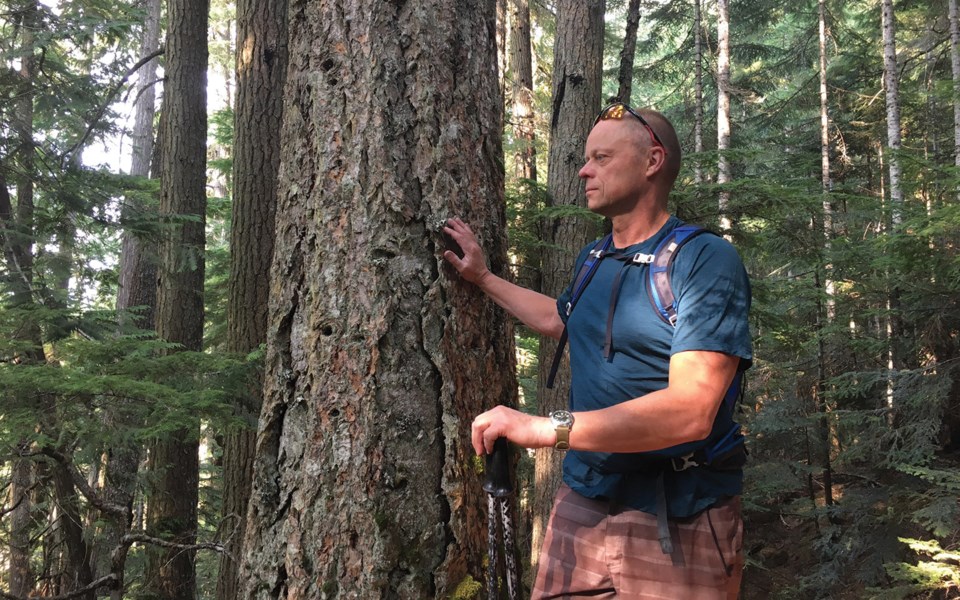 Arthur De Jong
Please share a brief bio and any relevant experience.
I bring depth of experience and dedication to everything. Raised on a dairy farm (started by my Dutch immigrant father). Work ethic and teamwork were seeded early in my life. Degree is in business; passion is to protect our natural environment. Under my leadership, Whistler Blackcomb received more than 40 national and international awards for environmental excellence.
Over four decades, I worked alongside trailblazers at Whistler Blackcomb. This experience led me to work around the world consulting alongside small start-up companies, community ski areas, and larger organizations like the United Nations and the World Bank.
There's a lot to absorb as a first-term councillor. I was fortunate to learn from my councillor colleagues and municipal staff during my first term. I strive to bring humility, stability, vision, and team-play to everything I do. These traits are essential for successful outcomes.
Also worked as an emergency medical assistant and continue to be the longest-serving volunteer working the phones for the Crisis Centre BC.
What are the top three things you would like to accomplish if elected (please be specific)?
1. Wildfire. The most significant risk to our community is being destroyed by wildfire. The No. 1 priority of local government is to keep its community safe. Wildfire is by far our greatest threat. Seventy per cent of our land base is forest; over the past 40 years, our summer temperatures have increased by more than two degrees. It's not a question of if a large wildfire will happen, the question is when?
How: More community education. Push for greater funding from all levels of government for FireSmart initiatives.
2. Climate. Climate change, it's here, it's happening. Ninety per cent of Whistler's emissions come from cars and natural gas use. We need to step up our response and hit above our weight on climate. Inspire other communities as a global village, a global light!
How: Work towards free transit, vehicle electrification, and e-bike/bike culture. I will vote against all larger developments if they use natural gas. There's an opportunity for new developments to lead in this regard, i.e. Northlands.
3. Resort carrying capacity. We are at build-out, overall and in reference to our Balance Model. Any additional beds to our cap must be employee housing only. Current commercial businesses aren't supported by sufficient staff, why would we build more resort infrastructure? (Labour is both an acute and chronic problem.)
How: Hold the line on the cap.
What specific, realistic ideas do you have to improve Whistler's housing situation?
We don't have the budgets/authority to make these problems just go away. But it's a ground game. As a council and as a community we must fight for every gain we can make on housing. We have the land (Cheakamus), we have the expertise with development and operations (Whistler Development Corporation and Whistler Housing Authority). We need the funding!
How: Council must give its highest priority, 100-per-cent effort to secure more housing funding from all levels of government. Twenty-five per cent of all tourism revenues in the province come from Whistler. Partnering with provincial and federal governments is essential—it's in their respective best interests!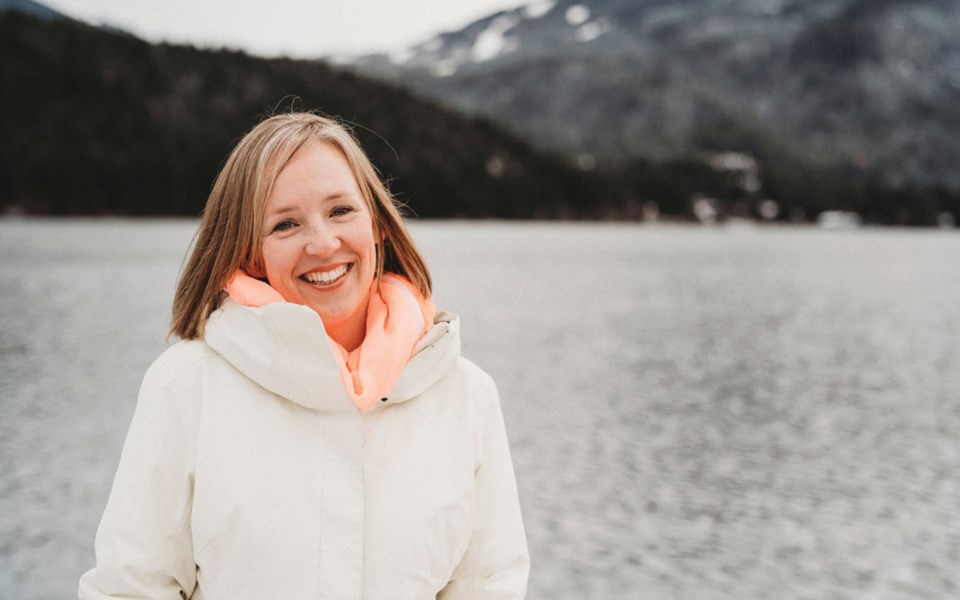 Jen Ford
Please share a brief bio and any relevant experience.
They say if you need to get something done, hand it to a busy mom. I was handed the portfolio of social services and regional cooperation, and with it, I was appointed to the Squamish-Lillooet Regional District, Whistler Housing Authority, Transit Management Advisory Committee, the Regional Hospital District, Whistler Health Care Foundation, among others. In 2018, I was elected to the executive of the Union of BC Municipalities, and this year, elected as president for 2022-2023.
I am proud of the work that I have participated in: Endorsed the updated OCP through extensive community engagement; four new buildings of rental and 100 new ownership condos; more efficient transit routes, including the 10 Valley Express; a new trauma room at the Whistler Health Care Centre; negotiated a right-of-first refusal for daycare teachers and other essential workers covenanted on a new rental building; support for non-profits through predictable community-enrichment and fee-for-service funding; ongoing advocacy and relationships with key provincial partners; and Whistler 360 Health Collaborative since its inception, and we look forward to creating a sustainable primary care society in the near future.
What are the top three things you would like to accomplish if elected (please be specific)?
A thoughtfully engaged planning process for 4500 Northlands Boulevard. The opportunity to negotiate the community benefit, which enhances the village, while delivering a multifunctional community hub must not be lost to short-term distractions. I am committed to seeing a variety of benefits for not just housing, but community wellness facilities and weather-independent spaces.
Complete the regional transit negotiations with the corridor and provincial partners. This will provide safe and efficient mobility of labour, recreation, and essential travel between our communities and can deliver on many of the CECAP goals. I will also continue to push for electric buses as the technology allows.
Further expansion of local transit frequency and reliability. If you can walk out to the bus stop and know a bus will arrive shortly, without consulting a schedule, you are more likely to leave the car at home. We saw a huge increase in the ridership on the 10 Valley Express through the pandemic, and that expansion should continue.
What specific, realistic ideas do you have to improve Whistler's housing situation?
Build more in Cheakamus Crossing Phase 2, with appropriate density to maximize the remaining lands. This requires a real commitment of seed funding from all orders of government, and a willingness from the community to ask for it.
Pre-fab secondary dwellings could be a low-barrier, easy-to-approve, affordable option for homeowners to add dignified density all over. There is a great potential to add these in a very quick timeline.
As community needs for housing evolve, we need to reimagine housing policies to enable current WHA owners to move through the inventory (upsize and downsize).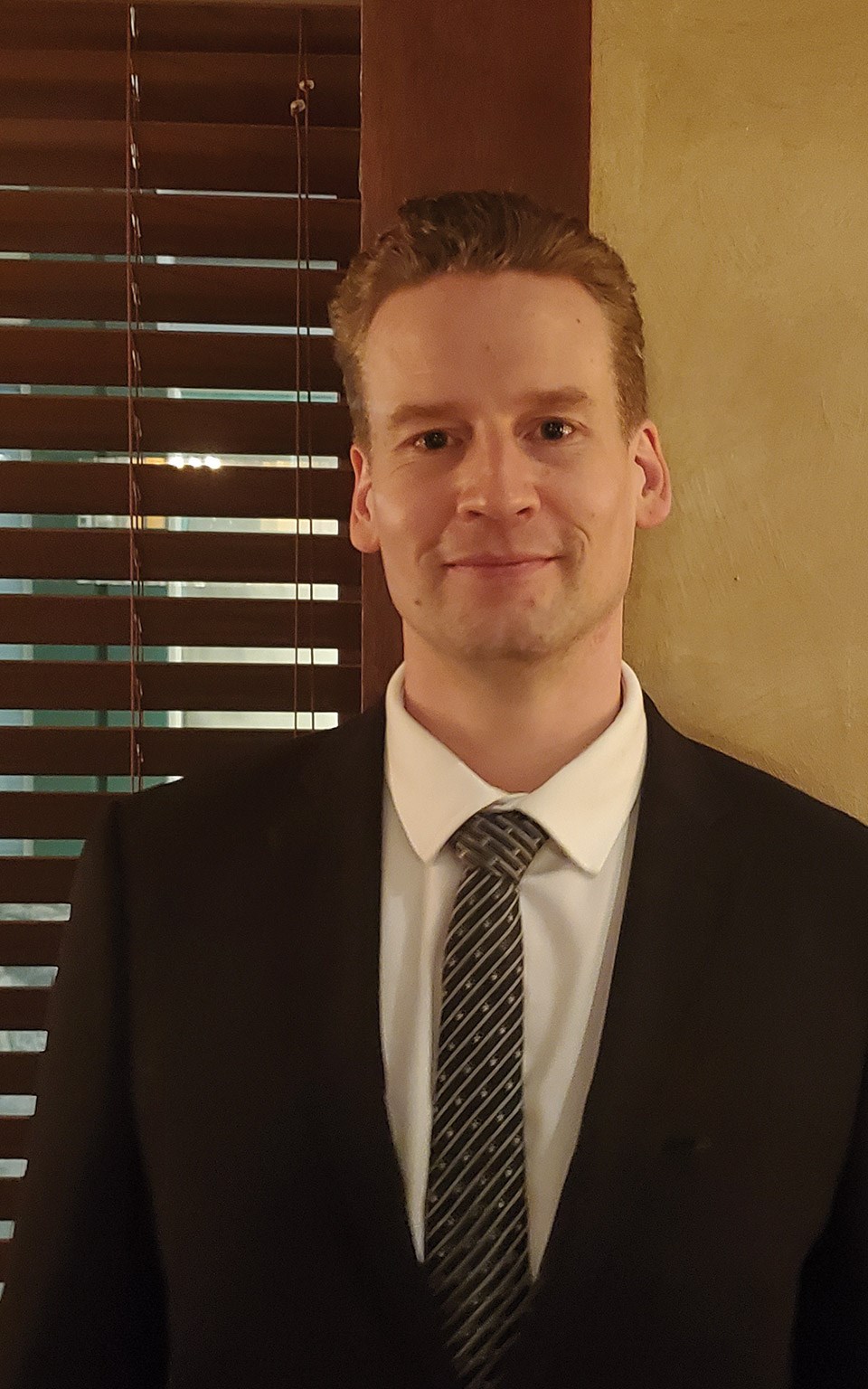 Gordon Jeffrey
Please share a brief bio and any relevant experience.
Before moving to the area 13 years ago, I studied business at university and had jobs in tech support and property management. Like a true ski bum, I've worked all kinds of jobs in Whistler (in hotels, restaurants, construction, and even snow removal). I believe it would be a great asset for the council to have a younger voice that is in tune with the issues of the workforce of Whistler.
What are the top three things you would like to accomplish if elected (please be specific)?
If elected, the three things I would most like to accomplish are providing Whistler's workers with free or subsidized transit passes and parking passes, increasing bylaw presence on the Valley Trail to encourage proper use, and (of course) solving the housing crisis.
Transit and parking passes could provide a unique opportunity to educate newcomers to Whistler in much the same manner as the old Spirit Pass for the mountain. Users would pay a relatively small fee to cover administrative costs for a six-month pass (November through April and May through October). A mandatory online seminar could teach (or remind) people about core Whistler values, including bear awareness, fire prevention, proper waste disposal, and the guest experience.
Electric bikes are becoming more and more common on the Valley Trail, but only Class 1 e-bikes are supposed to be used on it. More powerful e-bikes are considered motorized vehicles and are supposed to be used on roads, yet everyday people are using them on the Valley Trail. It's only a matter of time before a serious accident occurs. If e-bike use continues to rise, we should look into developing an alternative trail specifically for them. Off-leash dog incidents have also been on the rise in recent years on these same trails. Policing the Valley Trail entirely may be impossible, but increased bylaw presence and a few tickets could go a long way toward encouraging people to use these trails properly.
What specific, realistic ideas do you have to improve Whistler's housing situation?
The greatest shift that has occurred since I moved here that has changed the housing situation from "difficult to find as always" to "we can't seem to house the necessary number of people to make the town run efficiently" is the rise of Airbnb. There are hundreds and hundreds of Airbnb units for rent here now. My main idea for addressing the housing crisis is essentially to use tax incentives to make it more appealing and cost-effective for Airbnb and investment property owners to shift to long-term rentals (and reward those already renting long-term to locals). The post-COVID rise of telecommuting is only going to exacerbate the housing situation further, so it's more important than ever that we plan appropriately to keep Whistler running smoothly.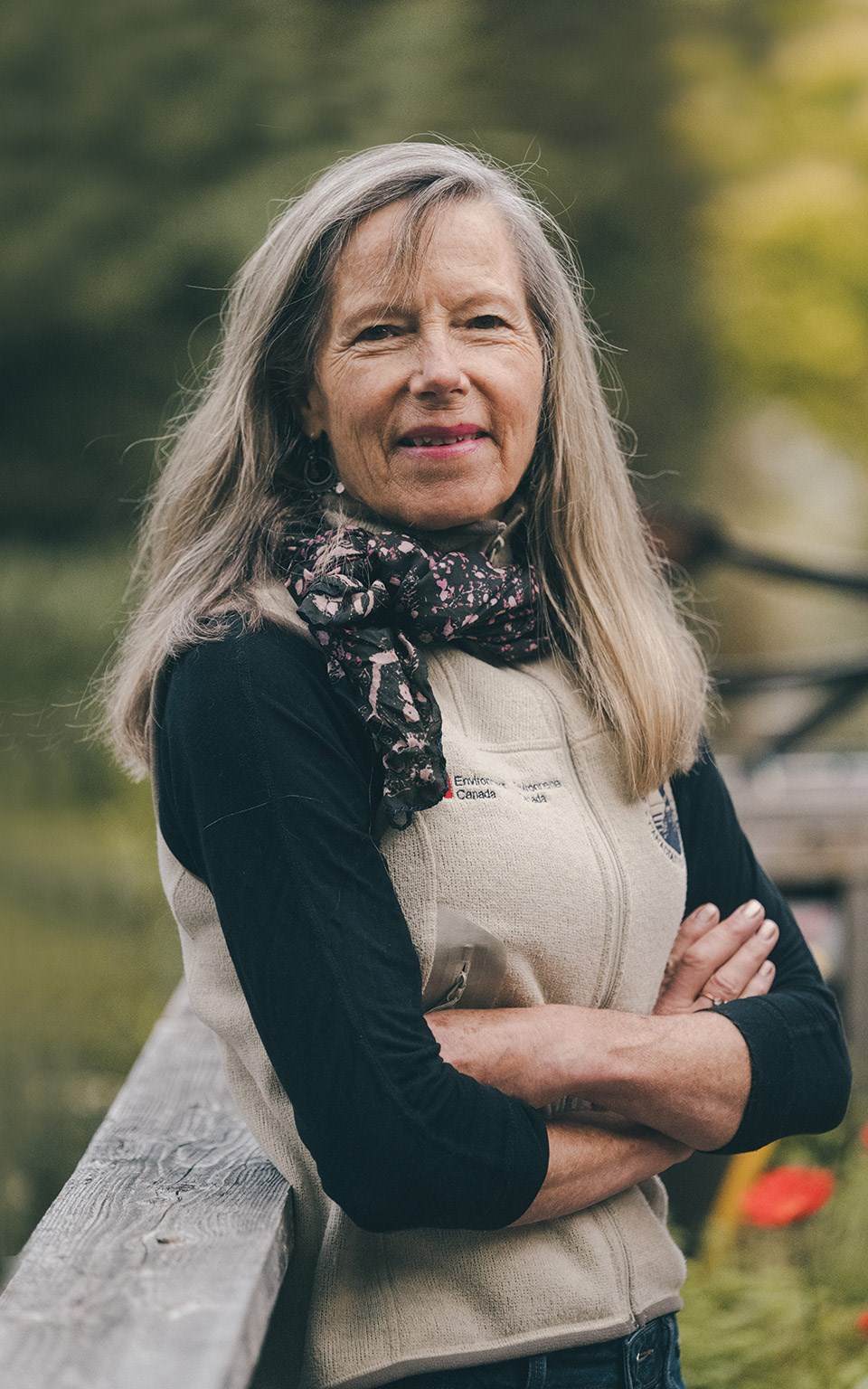 Rhonda Millikin
Please share a brief bio and any relevant experience.
Retired ecologist. North-Van born, planning to age in place here. Entrepreneur, aware of the importance of budgeting. Volunteer member of the Forest and Wildlands Advisory Committee and director with AWARE. Received a 2021 Civic Service Award for raising awareness of alternative solutions to fire management
As councillor, I will research alternatives and interview experts for the best action. My focus will be to remove silos and find multi-purpose solutions.
What are the top three things you would like to accomplish if elected (please be specific)?
Decisions are evidence-based and resolve multiple issues. An example is fire management. Instead of focusing only on fire, we need to also consider climate change, wildlife conservation and community well-being. Our goal is to protect infrastructure. We can do that by first implementing steps known to mitigate the risk (metal roofs), and then plant perennial, herbaceous shrubs on the urban side of the wildland-urban interface to retain humidity year-round and not open the forest to the drying heat of solar radiation, ignition sources of human ingress, and winds that spread the fire. We must retain trees for shade (heat control), privacy (well-being), flood and erosion control, and wildlife (well-being). We cannot manage fire from a place of fear—it must be from a place of knowledge.
Ensure climate change, community and sustainable nature are considered in all decisions, and our concern moves beyond cars to ecosystem health. All new buildings must be multi-purpose. The Northlands development is an opportunity to combine housing for entry-level workers and seniors, with a medical office that supports Whistler 360 (an evidence-based solution to our need for doctors), that leaves space to restore the wetland essential for flood control and wildlife.
Address sustainable tourism by ensuring municipal bylaws include monitoring for causes, and the effect of actions taken, so responses are based on carrying capacity of the environment. Further, the RMOW Recreation Trails Strategy, and fee-for-service approach that saves taxpayers money by harnessing volunteers (WORCA, AWARE, Invasive Species Council). For non-municipal lands, lobby federal and provincial authorities to enforce their legislation. Inform our community on how to respect nature and expect the best from each other and visitors. Investigate user fees to offset costs of restoring the habitat and impart a value of the resource. Ensure this is not a barrier to locals by using the library's "card sign-out."
What specific, realistic ideas do you have to improve Whistler's housing situation?
Build cross-generational housing, within walking distance of the village so space is allocated for pickleball, conversation and musicians; amenities proven essential for health, well-being and aging in place.
Maximize the immediate potential of existing homes with tax incentives for renting to residents; shown to reduce homeownership burden while adding rental units and tax revenue dollars to affordable housing projects.
Pemberton candidates for mayor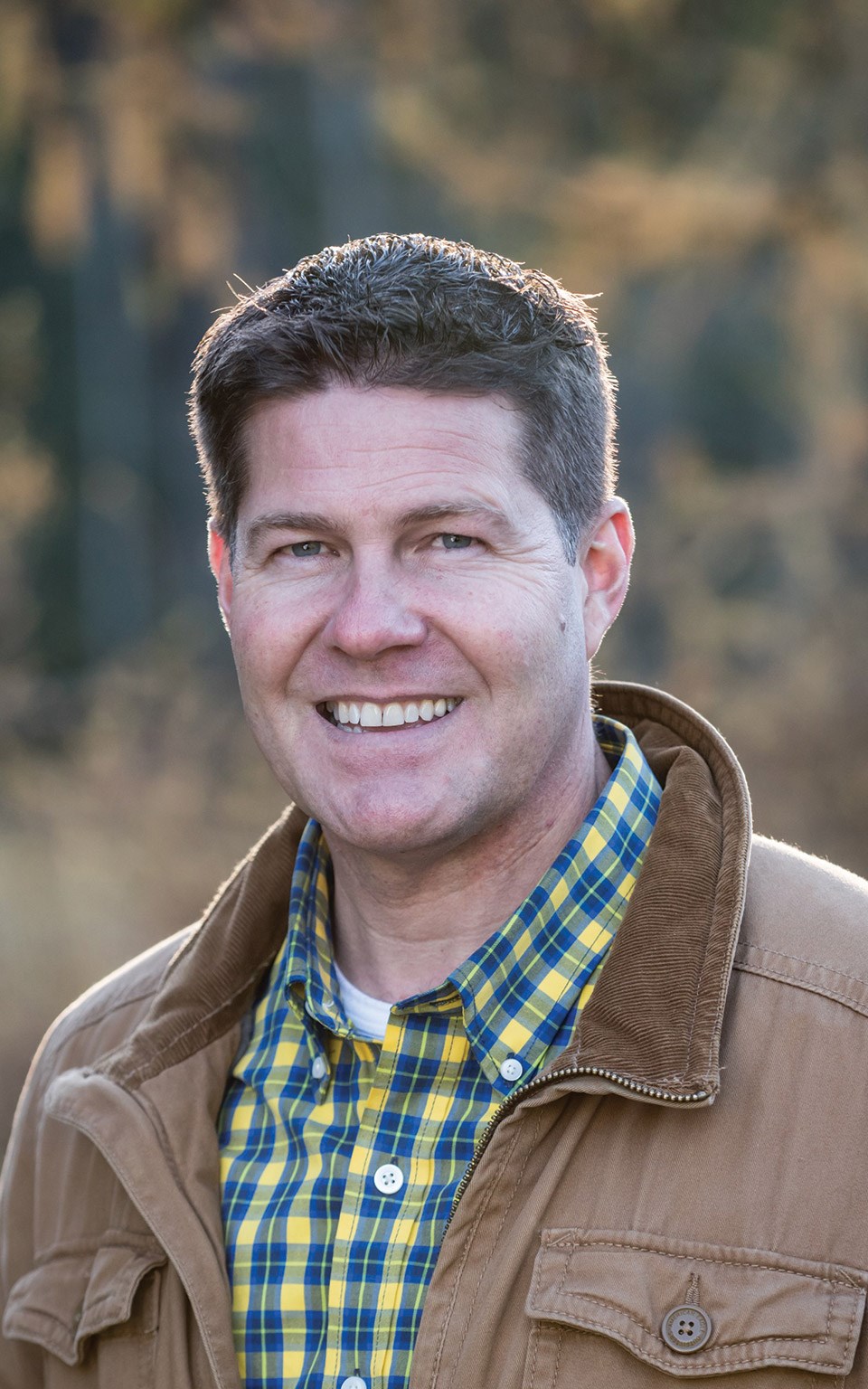 David MacKenzie
Please share a brief bio and any relevant experience.
I am currently an owner and general manager of Pemberton Valley Lodge, with over 30 years of experience in the tourism and hospitality industry. I have opened four hotel properties in Western Canada and operated my own adventure travel business for 10 years.
I was elected to municipal council for the Village of Pemberton in 2005, serving a three-year term, which also included acting mayor. Additionally, I have served on the board of directors for the Canadian Cancer Society, the BC Chamber of Commerce, and the Tourism Industry Association of BC. I have served as the chair, Vancouver Coast and Mountains Tourism Region, the vice-president for the Pemberton and District Chamber of Commerce, as well as the founder and chair of Tourism Pemberton.
I served as the 50th president and chair of the BC Hotel Association and currently serve as a director on the executive. I am also currently serving as a director on the board of go2HR. In my spare time, I am one of the SAR managers for Pemberton District Search and Rescue and an auxiliary RCMP constable with the Sea to Sky Regional Police Service.
What are the top three things you would like to accomplish if elected (please be specific)?
Affordable housing strategy. Affordable housing is affecting our residents, our businesses, and our local services. It is getting more difficult for people to find an affordable place to live, and additionally it is becoming more difficult to find staff to work in our community. This challenge is a broad one that requires "out-of-the-box" thinking. Within 90 days of being elected, I plan to develop and activate a task force of community stakeholders that will work to bring forward recommended solutions for review and assessment, which will ultimately result in action to address this complex issue.
Infrastructure and amenities plan. We need to ensure our infrastructure and amenities are keeping pace with our growth, or we are going to pay for it down the road. We need to ensure we are appropriately planning and upgrading our infrastructure as necessary, and we need to increase our amenities so our residents don't need to continue to leave Pemberton to find them elsewhere.
I plan to review the current financial state and take the following steps:
Assess current infrastructure and amenities needs.
Update the required Official Community Plan and Recreational Plan.
Prioritize short-term and long-term investments.
Develop a planning framework that will determine investments at specific mile markers i.e. once the population reaches 5,000, the Village is required to pay for RCMP; once the tax base reaches a certain point, a pool could be a consideration.
Review different financial modelling opportunities, which could include corporate sponsorships, public-private partnerships, or government grants.
This long-term planning approach will ensure that we are being good stewards of taxpayer dollars, and will work to avoid any steep increases in taxes due to lack of long-term planning and emergency spending requirements.
Health services expansion. Our health centre has reached capacity, yet our population continues to grow. I feel this needs to be addressed immediately.
I plan to work with the provincial government to ensure that Pemberton's needs are prioritized and that provincial money is available to support. We have the necessary real estate to expand, so our role will be to do the necessary foundational work to make it very easy for the provincial government to provide the necessary funding.
Pemberton is in a period of unprecedented growth. With that in mind, what should the Village's top priorities be in the next four years?
Affordable housing strategy. Task force created and activated to bring forward actionable solutions.
Infrastructure and amenities plan. Review and assessment of current state and implementing a planning framework to prioritize short-term and long-term investments.
Health services. Expansion of our current footprint.
What specific ideas do you have to improve Pemberton's housing situation?
Affordable housing is not necessarily a one-solution issue. It is a large challenge that needs to be addressed with broad stakeholder involvement. Within 90 days of being elected, I plan to develop and activate a task force of community stakeholders that will work to bring forward recommended solutions for review and assessment, which will ultimately result in action to address this complex issue.
Some initial thoughts that I have could include developing a Pemberton Housing Authority, in conjunction with developers creating below-market rental properties, and creating service worker housing similar to other communities like Revelstoke and Lake Louise.
How can the Village further advance Truth and Reconciliation initiatives in the next four years?
It is critical that we have open communication and honest dialogue with our Indigenous partners. I have a history of working with Lil'wat Nation, going back to 2004 when I opened the Pemberton Valley Lodge. Many of my team members at the Pemberton Valley Lodge are from the Lil'wat Nation and it is important to me, both on a personal and professional level, to ensure that they have a "seat at the table." Any critical decisions council makes will be made transparently and in conjunction with our Indigenous partners.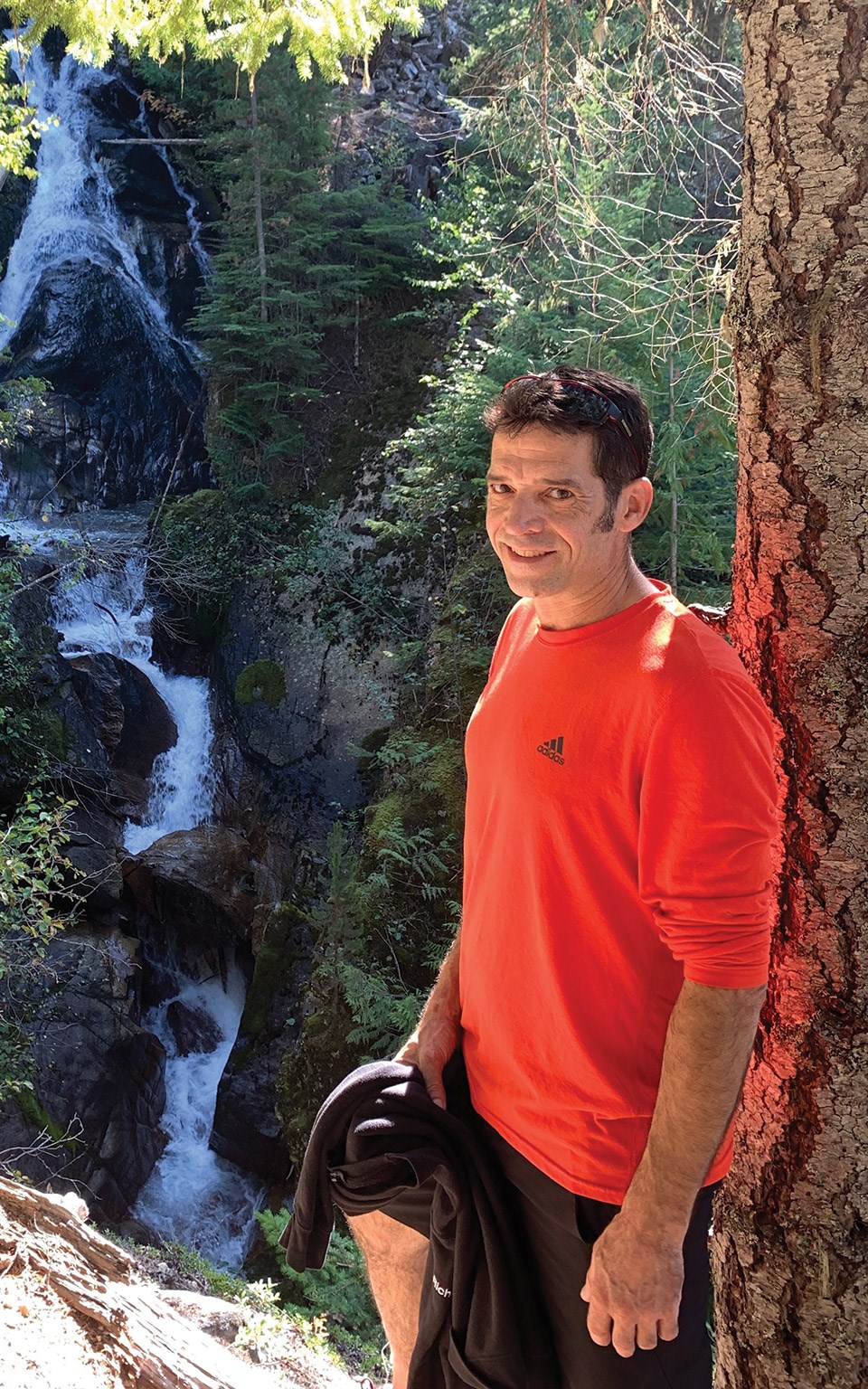 Mike Richman
Please share a brief bio and any relevant experience.
A resident of over 30 years, husband, father, volunteer coach for 20 years, business owner and small-time farmer. Over one term as councillor and two terms as mayor, I have much relevant experience. I listen first and do not drive a personal agenda. A snapshot of the past eight years can be found at: mgrichman.wixsite.com/mike-richman-2022/post/8-year-snapshot.
What are the top three things you would like to accomplish if elected (please be specific)?
The mayor is one voice at the table with priorities determined by council and direction is reflected by the vision of residents. The top three strategic directions: Climate action and emergency preparedness and response; healthy growth management; housing and affordability. Specific projects to achieve the aforementioned priorities: partner to implement a regional transit system from Mount Currie to Vancouver; develop Phase 3 of the Lion's seniors villa; complete construction of below-market rental housing building and construction of a new firehall and municipal services.
Pemberton is in a period of unprecedented growth. With that in mind, what should the Village's top priorities be in the next four years?
Growth needs to be managed across a number of levels:
1. Infrastructure: All new development needs to consider demands on infrastructure. Planning is underway toward the future needs of additional wells, water treatment capacity and eventually a new aquifer and the addition of cells to our wastewater system. To inform this process we have initiated an asset management plan that will lay out all our infrastructure, replacement needs and future increases in capacity.
2. Services: Fire, recreation, public works… all the services needed for a safe and healthy community need to be supported.
3. Budget: While the tax base is growing, it is not enough to keep up with increasing demands. We need clear budgeting, new sources of revenue and strong lobbying for grants to fund amenities.
4. Community identity: Making sure the growth we experience reflects the character of what makes Pemberton so special has got to be a priority! We start with understanding the vision that residents have for our town and support with strong policy and good urban planning.
What specific ideas do you have to improve Pemberton's housing situation?
Housing demand exceeds the supply. Housing prices are at a point where seniors can't age at home, youth can't buy into their community or raise a family here, businesses can't find employees and folks in vulnerable situations are left homeless. Seven years ago, there was concern that council was not doing enough to attract new development, and though we did not recruit for development, we are now faced with the constraints of land and costs. We cannot sit back and allow the market to build our way out of this crisis. We need to ensure that a spectrum of available housing gets built. This includes supportive, senior, below-market rental, market rental and entry-level home ownership to start.
To do this responsibly we need to consult with the community to update our housing needs assessment. Work with the Lions Villa to get the next phase of senior housing built, Sea to Sky Community Services and other partners to develop supportive and below-market units and work with BC Housing to lobby hard to the province for financial support for these projects. It means careful urban planning and creating good policy so that we can guide developers towards the type of housing we as a community have decided we need.
How can the Village further advance Truth and Reconciliation initiatives in the next four years?
Reconciliation begins and continues with listening, reflection, honesty and accountability. Reconciliation means I am willing to own my privilege, own my history—how I have benefited from colonialism. Reconciliation continues while I critically examine the structures and policies that continue to uphold colonial practices and systemic racism. Making meaningful change is not an add-on; it is about adopting new lenses. Reconciliation includes continual critical thinking and re-evaluating the assumptions that I make on the daily.
It is my responsibility as an individual and in my role as mayor to commit wholly to reconciliation across personal, community and societal levels. This means continuing with the work that enables changing existing rules and procedures to have Nations at the table for policy and funding discussions. We cannot continue to allow for separate work. Working together, collaborating, asking and learning.
When I arrived in Pemberton there were 400 people here. We now estimate 3,500 folks in the Village. Change can be unsettling and change also brings opportunities. I have the experience needed and I've built the relationships needed to do the work with council and community. I would like to work on behalf of and alongside Pemberton residents to balance the opportunities and to protect, nurture and grow what is so wonderful about our town.
I have had my cell number and email posted on the Village website and my Facebook page for 11 years. Call it or text it. Ask questions, get in touch, read a little more! 604-966-6309; mgrichman@gmail.com; Facebook and Instagram @mayormikerichman; mgrichman.wixsite.com/mike-richman-2022/blog.
I have 21 words left, so re-elect Mike Richman. Mike for mayor. Vote Mike. Puppies, rainbows, coywolves. Vote, vote, vote, vote. Are we having fun yet?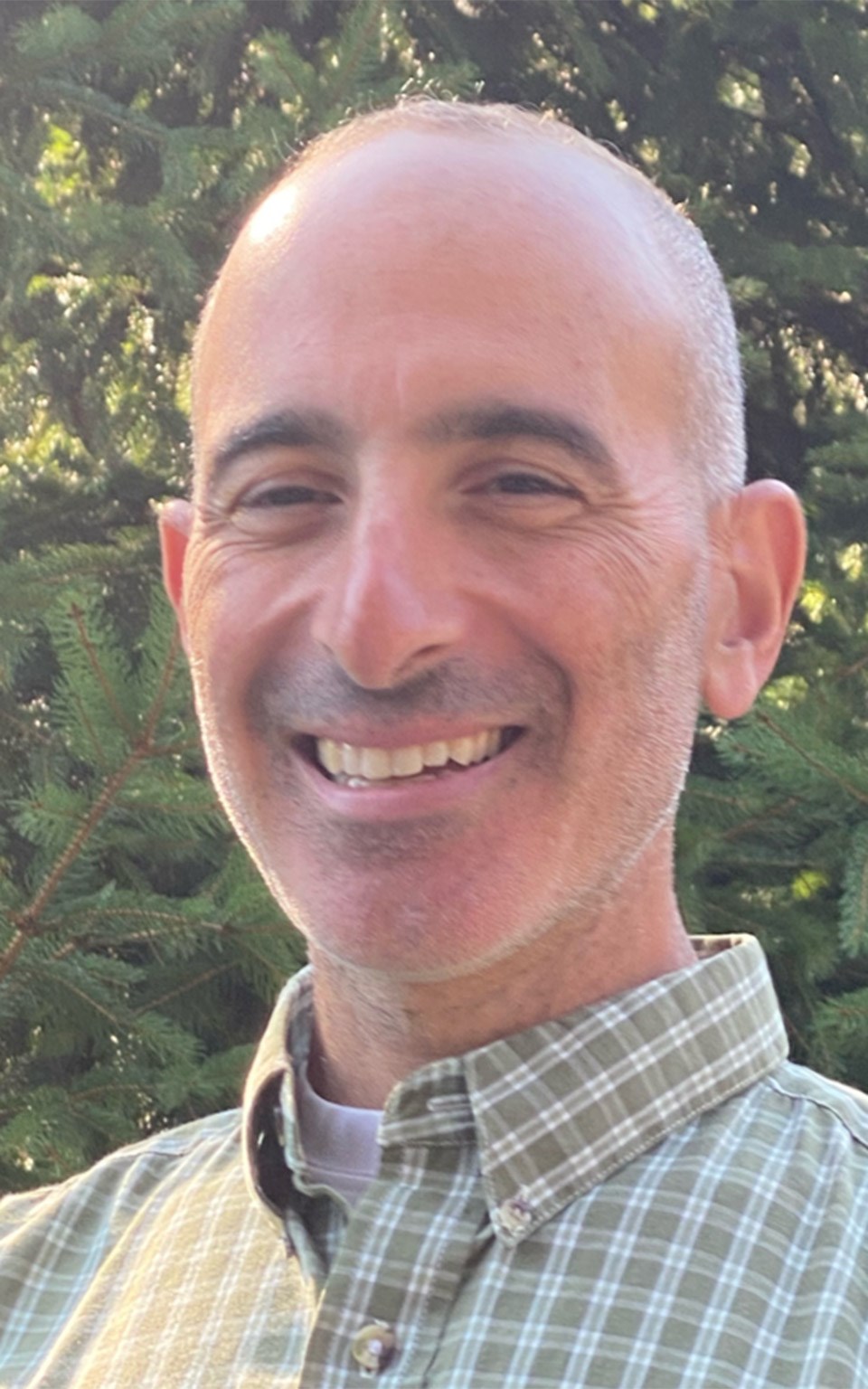 Chadi Abouhalka
Please share a brief bio and any relevant experience.
My name is Chadi Abouhalka. I was born in Beirut, Lebanon. At the age of 14, I immigrated with my family to Montreal for the first two years then moved to Guelph, Ont. for 11 years prior to coming to Whistler in 2001.
My family and I ran an authentic Lebanese takeout restaurant to start evolving into a mid-fine dining restaurant.
Since 2003, I was coming to Pemberton to go horseback riding, and in 2007 bought my condo with my brother and have been living here ever since.
My move to British Columbia was to seek the great outdoors as well as potentially have my own restaurant with my brother, which never materialized as rent was much higher than we had anticipated.
Since 2001, I have worked for many companies in Whistler doing many jobs and have also been self-employed with a successful professional painting company for 21 years, all through word of mouth.
In 2005, my brothers and I opened our export company, which ran successfully until 2012.
My career in business has been very successful, as I have always listened to my clients, my communication skills are straightforward and have always been transparent and easy to work with.
When I had my export company, I was in charge of logistics, dealing with perishable foods and my products always made it to their overseas destination without a glitch.
What are the top three things you would like to accomplish if elected (please be specific)?
To enable businesses to find employees, I intend to build affordable housing, just as Whistler Village did with Beaver Flats in Creekside, in a strategic space within the Village, which reduces the carbon footprint and has accessibility to the rest of the town.
Build an open swimming pool beside the Community Centre to support the local population instead of going to Whistler, and getting the funding from multimillion-dollar corporate companies looking to get tax deductions by making those donations with a tiered scale: bronze, silver and gold, showcasing which company donated the most and again reducing the carbon footprint.
Relocate the firehall and ambulance services to another location strategically placed to access the highway and surroundings much easier than being across the train tracks, and turn the firehall into a local microbrewery owned and operated by the Village, giving people the chance to bar-hop within walking distance, therefore reducing the carbon footprint and bringing money to the municipality to create jobs, allowing the Village to strive financially.
Pemberton is in a period of unprecedented growth. With that in mind, what should the Village's top priorities be in the next four years?
Reassess the way the town is growing, as it is not economical or environmental with just having people move here as a bedroom community without taking into consideration that the infrastructure needs to come first, before the housing market continues to grow.
What specific ideas do you have to improve Pemberton's housing situation?
Offer homeowners a tax deduction that provide lodging at a fair price to people living and working within the community.
How can the Village further advance Truth and Reconciliation initiatives in the next four years?
The Village of Pemberton has already started, and other businesses are following suit, such as Murphy Construction, which is predominantly working and employing First Nations people from Mount Currie working on its projects. The way the Village can assist, also, is by providing transport to and from Mount Currie and Whistler three times a day at an affordable price to those commuters.
Pemberton candidates for council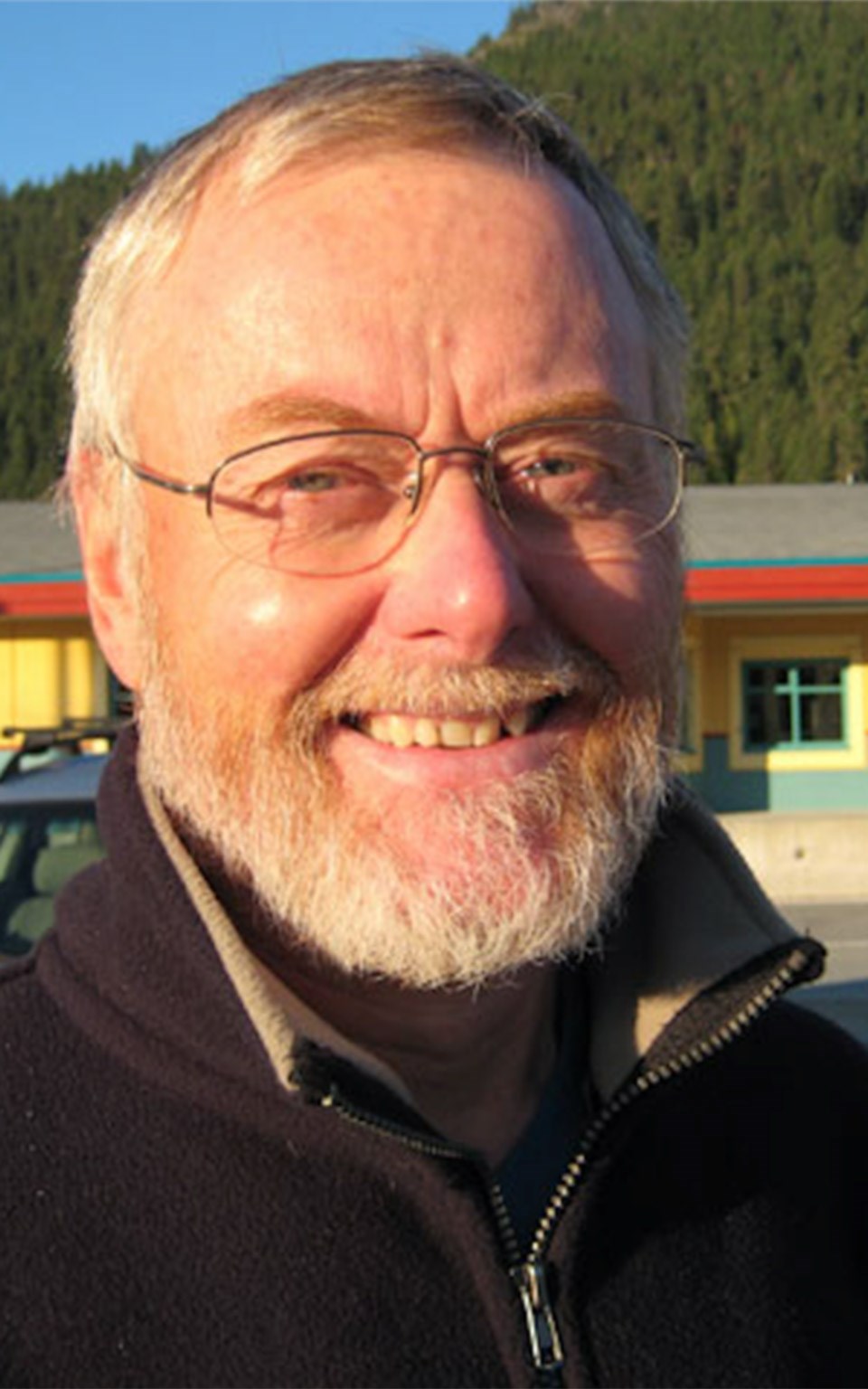 Ted Craddock
Please share a brief bio and any relevant experience.
Eighteen-year resident of the Glen, where Halloween happens. Thirty-six years as a licensed professional in the real estate industry. Twenty-nine years of elected service in three communities, serving on the school board, regional district director, and on council for 13 years here in Pemberton. Ten years as board director of Community Futures of Howe Sound, and two years as chair. Twelve years as a friend of Rotary. Seven years as a voting member for the Village of Pemberton on the Municipal Insurance Association of BC. Two years as board director for the Spel'kúmtn Community Forest, a partnership with the Lilwat Nation. I love my job on council and with your support look forward to four more years serving the community.
What are the top three things you would like to accomplish if elected (please be specific)?
Awarding contracts for the fully funded building of the daycare extension, the amenity building, including washroom and change area at Den Duyf Park, and the Park and Ride for 52 vehicles.
The fourth and final reading for the École la Vallée, Sea to Sky social housing project and completion of the Official Community Plan.
Seek funding opportunities for a new water treatment plant and look for a new water source.
Pemberton is in a period of unprecedented growth. With that in mind, what should the Village's top priorities be in the next four years?
Work with the [the Ministry of Transportation and Infrastructure] to locate a second access to downtown connecting to Highway 99.
Facilitate discussion and source funding along with the [Pemberton Valley Dyking District] to bring our diking system back to a one-in-200-year flood event.
Increase our staffing levels and acquire new equipment to be able to service our higher population, new neighbourhoods, and recreational facilities.
Continue to look for funding opportunities to increase our recreational facilities, with a future goal of a new ball diamond and eventually a pool and skating rink.
Work to enhance our relationship with our Lil'wat neighbours, respect their rights and freedom and look for more opportunities to partner with them.
Making sure Pemberton remains a safe, walkable, friendly community, the best place to live and raise a family.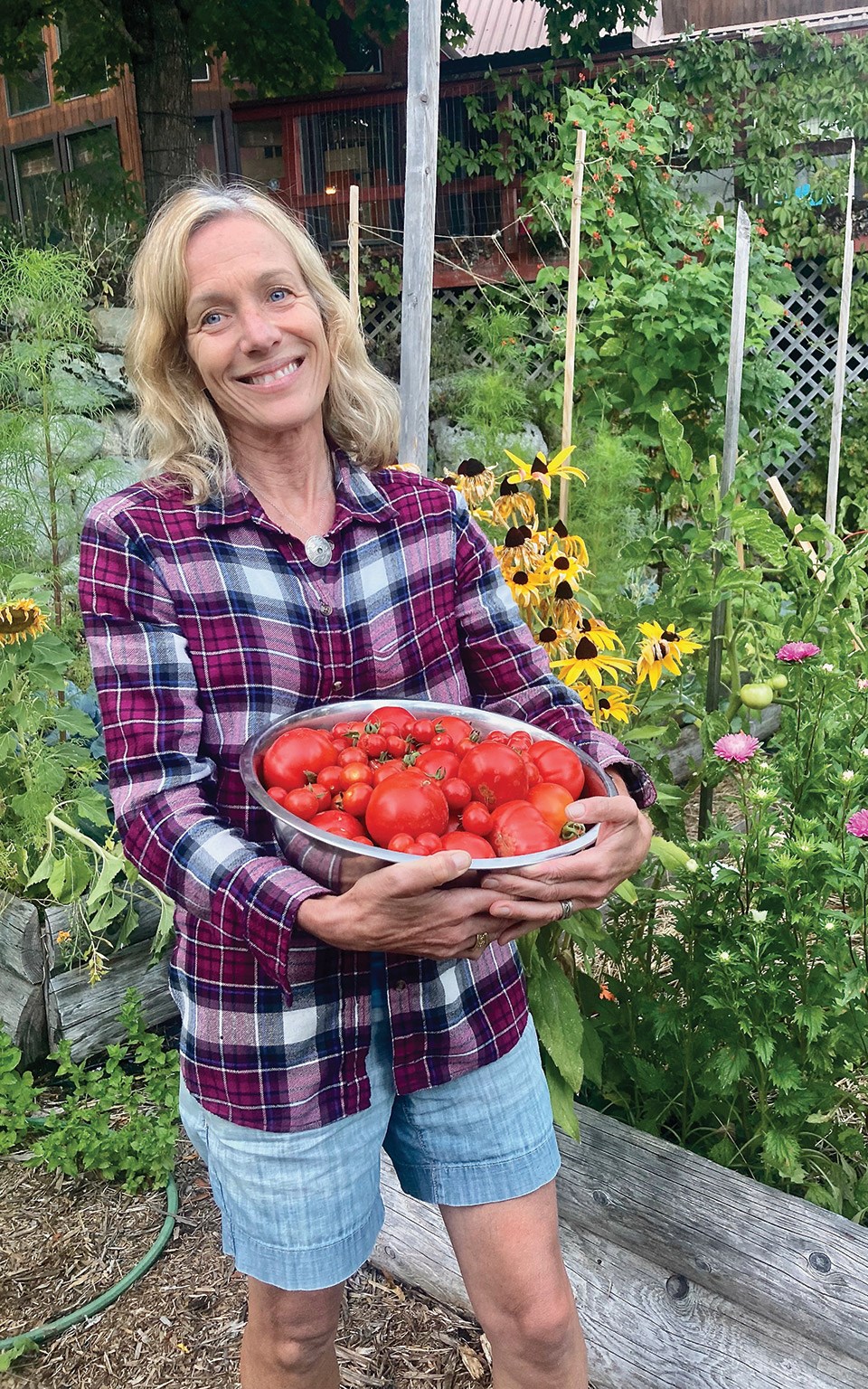 Katrina Nightingale
Please share a brief bio and any relevant experience
I have lived with my partner/two teens in Pemberton for 12 years. I have a Bachelor of Arts in political science/history and a Bachelor of Education, with a specialization in special education. I have worked as an educator for over 25 years in diverse communities and currently run my own business tutoring students with unique learning challenges. As a seasoned teacher, I am skilled at finding root causes, researching, thinking critically and reflecting. I have the ability to inspire, encourage out-of-the-box thinking and healthy debate, and to bring strangers together for authentic collaboration. I have a global perspective, view decision-making through the long-term lens of environmental stewardship, and believe in proactively bringing all voices to the table.
I am a committed volunteer at Pemberton Secondary (sports team chauffeur) and currently serve on the board of Stewardship Pemberton, the PSS PAC and the Official Community Plan Advisory Committee.
What are the top three things you would like to accomplish if elected (please be specific)?
The overarching principle guiding my decision-making is the recognition that the land is our life-support system, physically, emotionally, spiritually and economically.
With this in mind, the three top things I would try to accomplish if elected are:
Significantly improve local transit to Whistler and the surrounding areas through collaboration with other governments and jurisdictions in order to reduce our carbon footprint, positively impact parking issues within town, and reduce parking spaces required in new developments.
Ensure environmentally responsible, compact, mixed-use housing that offers a variety of tenures and smaller lot sizes for single-family homes, with a percentage of tenures prioritized for people who live and work in Pemberton. This would address our affordability issue by providing opportunities for our essential "low-carbon" workers (teachers, health-care, child-care, etc.), support our most vulnerable and young families, and also support the growth of a strong, circular tourist/agriculture-based local economy.
Promote the Spelkumtn Community Forest, which showcases best forestry practices in the face of a changing climate, promotes the local tourist economy through the spinoff of secondary economies, and deepens authentic reconciliation with the Lil'wat Nation.
Pemberton is in a period of unprecedented growth. With that in mind, what should the Village's top priorities be in the next four years?
The unprecedented growth and pressures will most likely continue, and in collaboration with ALL other forms of government, we must prioritize:
Basic infrastructure (water, sewer, commuter trail network) to support the needs of the growing community and the pressure on the land.
Public transit (bus, bike, foot) and the use of the transport hub to reach Community Climate Action Plan emissions goals.
A variety of housing tenures that reflect "right-sizing" and ensures opportunity for an essential "low-carbon" workforce.
Child-care options to support young families putting down roots.
An efficient fire service to ensure safety.
Health-care to support a growing diverse population.
Inclusion of green spaces.
Protection of remaining ALR VoP land and the growth of food production and preservation in Pemberton/surrounding areas to help mitigate food scarcity and rising food costs.
Growth of a deep culture of public engagement in ALL aspects of our
community through the visible presence of a collaborative, environmentally focused, transparent (and stoked) town council.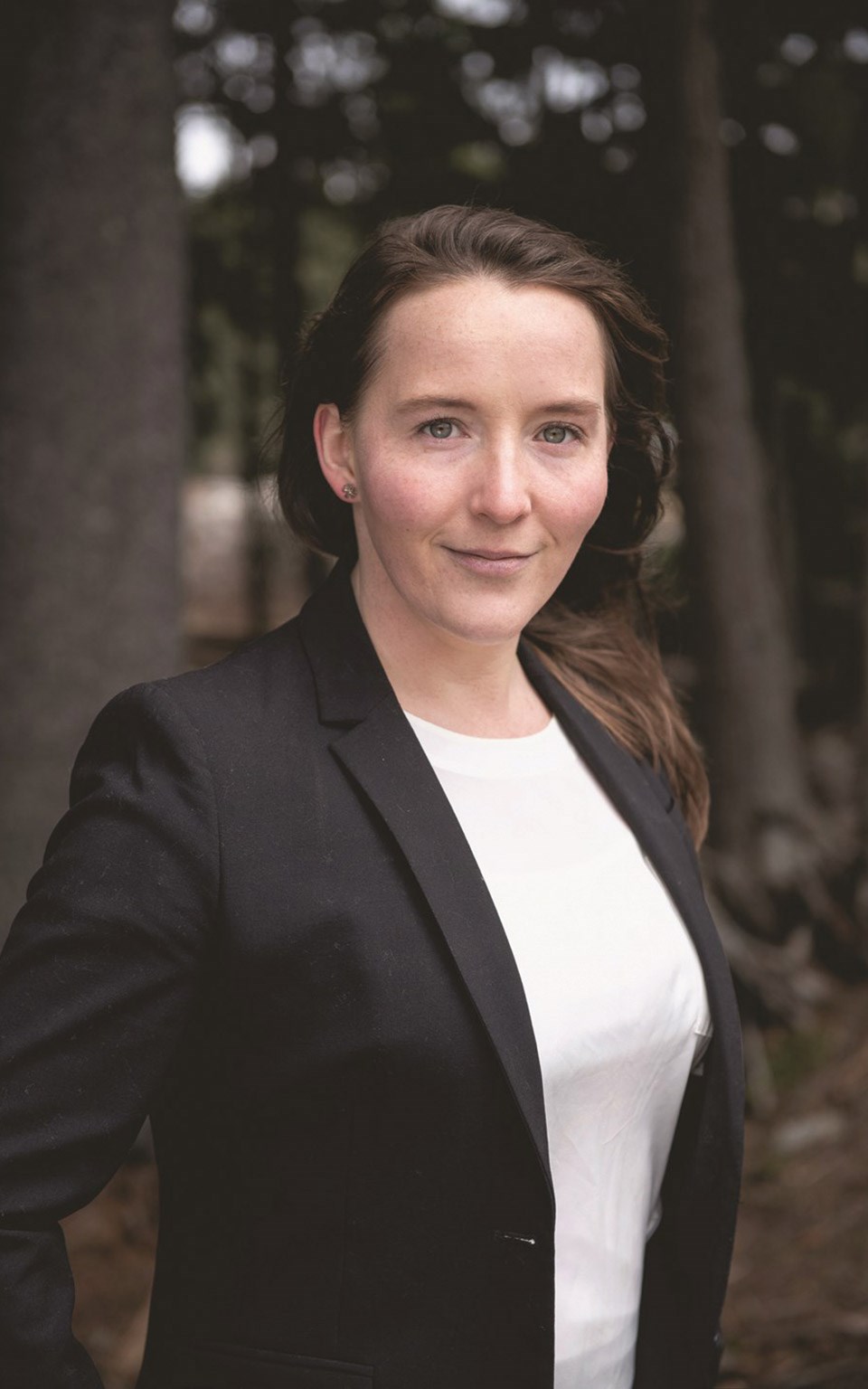 Laura Ramsden
Please share a brief bio and any relevant experience.
I am a West Coast local. Born and raised in Vancouver, I migrated to Pemberton almost three years ago after graduating law school to be with my partner. I work for a small firm in Whistler and in my downtime, I enjoy hiking, fishing and dancing. I love living in Pemberton and when I think about the future, this is where I want to be. Getting involved in my local community has always been important to me. While municipal government is not the only way to do so, I believe my skill set, ideas and problem-solving approach would be an asset to our municipal council.
What are the top three things you would like to accomplish if elected (please be specific)?
1. Growth management plan, including updating the Official Community Plan. While we may not be able to stop Pemberton from growing and changing, we can have a say in how it happens. A growth management plan would allow our community to discuss and identify what is important to Pemberton, to better understand the kind of growth we could be facing, and to develop strategies to accommodate and direct that growth while keeping what makes Pemberton, Pemberton.
2. Affordable housing strategies. Increasing housing affordability requires multiple strategies. I believe one such strategy could be revisiting the tools we already have, such as property taxes, building codes and zoning bylaws, to see if we can incentivize non-resident owners to rent to local and decrease building costs, which should help reduce the overall price.
3. Climate change adaptation. I would like to see the Village develop a similar plan for climate change adaptation as they did for climate change mitigation, with an emphasis on emergency preparedness.
Pemberton is in a period of unprecedented growth. With that in mind, what should the Village's top priorities be in the next four years?
Similar to the question above, I think a comprehensive growth management plan, which would include tangible steps for affordable housing, would be an effective method for responding to the unprecedented growth the community has been experiencing.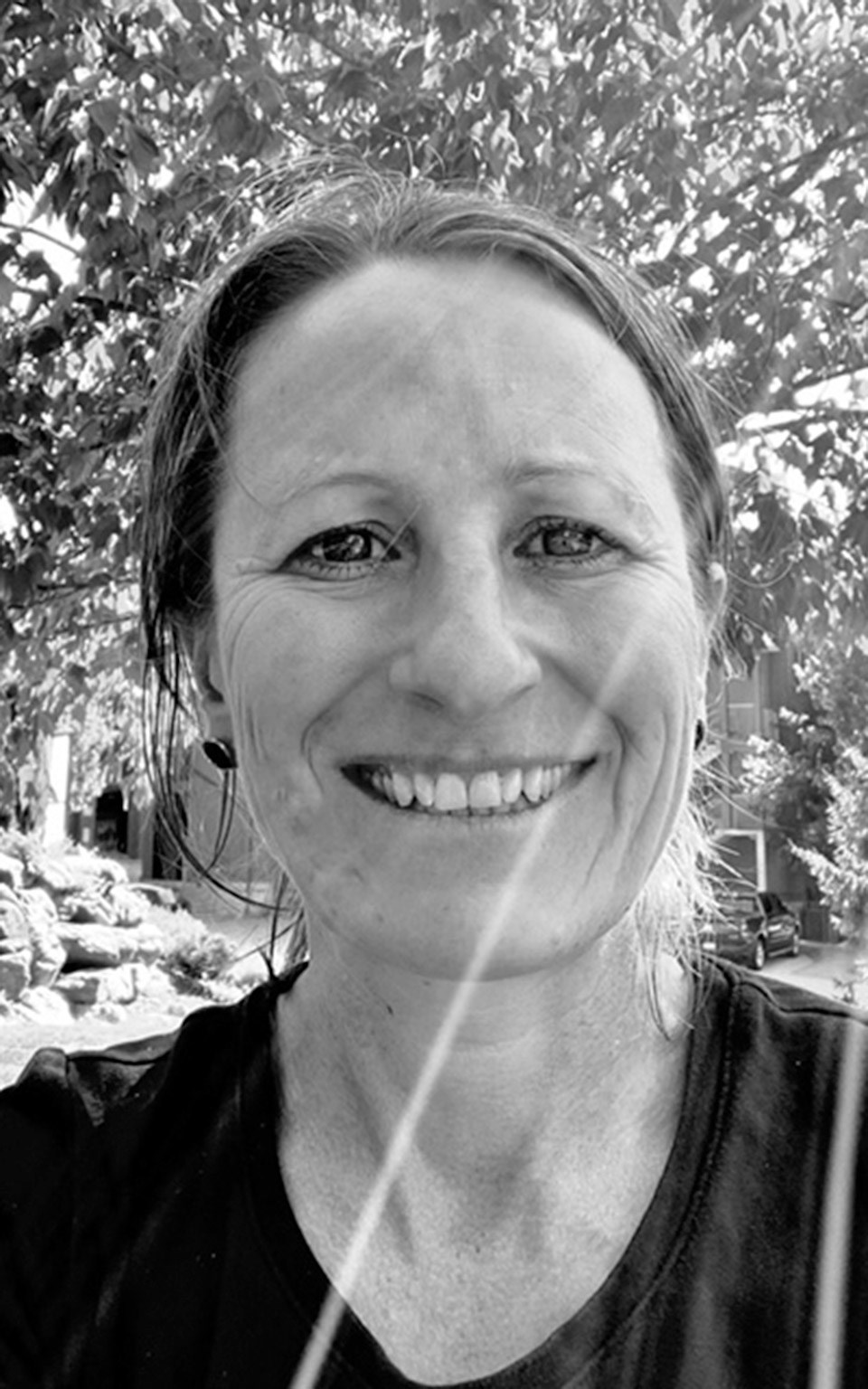 Jennie Helmer
Please share a brief bio and any relevant experience.
I am a lifetime member of the Pemberton community. My family farms organic potatoes in the Valley and my roots run deep, as my great-grandfather also served on Pemberton Village council. I first entered local Pemberton politics in 2005, and again in 2018, when I ran two successful campaigns for council.
During those terms on council, I was recognized as being easily approachable, consistently engaged in thoughtful and critical discussion at the council table, and ensured I brought forth the varied voices of the community. Never one to shy away from uncomfortable conversations, I worked to ensure that difficult questions were asked of those wanting to develop Pemberton, and that the community's needs and interests were placed first.
I have over 29 years of experience working in emergency health services in British Columbia. I also have experience owning and running small businesses in Pemberton. I have a master's in education and I continue to be enrolled in school. My partner Suelyn, an RCMP Corporal, and I are mothers to our son, Baxton.
What are the top three things you would like to accomplish if elected (please be specific)?
The struggles and crises faced by B.C.'s local governments are aptly demonstrated in our rapidly growing community. If elected, I would focus on better understanding the challenges around delivering affordable housing, aging in place, food security, the links between excessive community growth and our beleaguered system, enhancing recreation and the risk to our community from a changing climate. While these aren't "accomplishments" in the historical political sense, they are the fundamental ingredients to a rugged and healthy community.
Pemberton is in a period of unprecedented growth. With that in mind, what should the Village's top priorities be in the next four years?
The challenges to small communities are infinite and without the will to prioritize, Pemberton runs the risk of trying to do everything and achieving very little. Collaborative, strategic and deliberate prioritization is key.
The top priorities are to advocate, and implement progressive policies on housing, food security, recreation, and environment stewardship. As well, building off the relationships with our Lil'wat Nation neighbours and friends, we must prioritize reconciliation.
Most everyone is speaking about affordable housing. However, Pemberton has a very small land base to draw from. Solving the housing situation is going to require innovative and disruptive solutions. Housing will look different from the past and will rely on a recognition and solution-oriented focus on the relationship between growth and infrastructure necessities. Population growth and infrastructure requirements cannot be viewed in isolation. With growth comes increased demand on local emergency responders, health-care, water and sewage, recreation, roads and education. Population growth cannot be viewed in isolation from the systems required to support it. While the funding structures and areas of responsibilities may be segregated, the impacts of local development very much affect the social systems that we rely on for our health, wellness and vibrancy.
Editor's note: Pemberton council candidate Derek Graves withdrew his eligibility after the cut-off deadline, so his name will still appear on the ballot on Oct. 15. If he receives enough votes for office, he would presumably resign his position before a by-election is held to elect his replacement.
Council candidate Eli Zysman, meanwhile, did not respond to numerous requests from Pique to participate in this feature, as well as for a prior interview. He also did not appear at Pemberton's all-candidates meeting.
School TRustees And the SLRD
There are three candidates vying for two Whistler school trustee positions in School District 48: incumbent Rachael Lythe, who just finished her fourth term as trustee; incumbent Cynthia Higgins, who just wrapped her first term as trustee; and newcomer and retired professor Deb Bordignon.
In the SLRD's Area C, Rebecca Barley and Margo Vaughan will contend for one trustee seat.
More information on school trustee elections can be found sd48seatosky.org.
In the Squamish-Lillooet Regional District (SLRD), the election is effectively over, with each of its four regional directors—Sal DeMare in Area A (Bridge River Valley); Vivian Birch-Jones in Area B (Marble Canyon-Duffey Lake); Russell Mack in Area C (WedgeWoods-D'arcy); and Tony Rainbow in Area D (Furry Creek-Daisy Lake)—elected by acclamation on Sept. 19.
Find full candidate profiles for each SLRD director and those vying for school trustee at piquenewsmagazine.com/2022-civic-election.
How to vote on election day
The polls are open in Whistler on Saturday, Oct. 15 for general voting from 8 a.m. to 8 p.m. at Myrtle Philip Community School.
In Pemberton, voting takes place during the same hours on Oct. 15, at the Pemberton and District Community Centre.
To vote as a resident, you must be 18 years of age or older on General Voting Day, a Canadian citizen, and resident of B.C. for at least six months immediately before the day of registration, a resident of the RMOW, and not be disqualified from voting by law.
Those without a fixed address can also vote using either their most recent permanent address, the address where they are staying temporarily, or the address of a shelter, hostel or similar
For information on voting in the SLRD, visit slrd.bc.ca/inside-slrd/legislative-services/elections/voter-information.