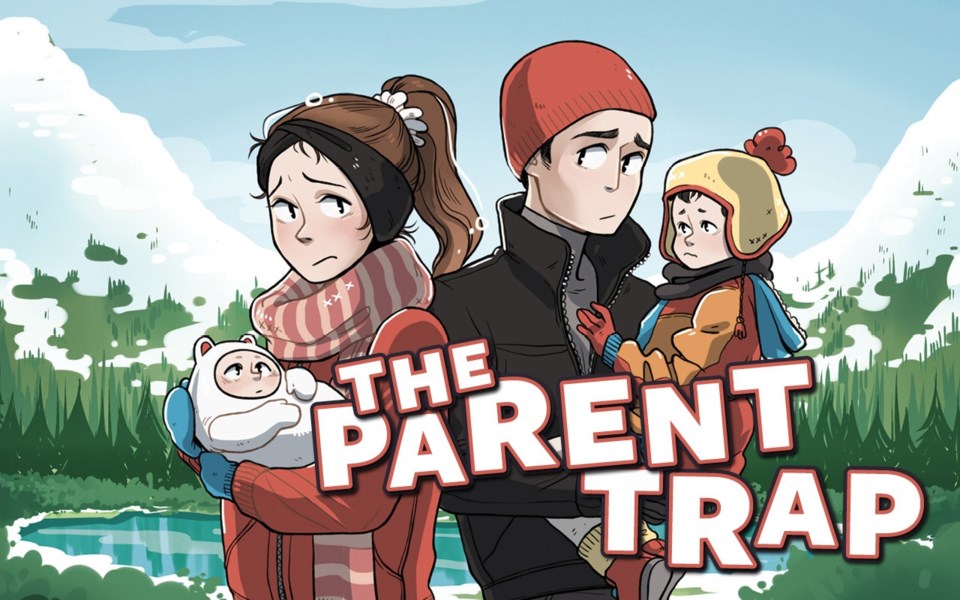 With its lush, temperate rainforest, crowning jewel mountains, sparkling lakes, and endless outdoor activities, Whistler is renowned for its Neverland-like appeal. But when the inevitable happens and the children grow up and have children of their own, paradise can change.
About a month ago, Sarah Smith moved to Pemberton from Whistler with her husband and 18-month-old son. They had been renting a one-bedroom in Alpine, but soon after their son was born, quickly realized they would need more space. With both of the Smiths working full time in Whistler, staying in town would have been the ideal situation, but after more than a year of looking, they had no luck.
"We're two full-time, working, long-term locals, and we were forced out of town, basically," said Smith, a producer at Shaw Spotlight.
The Smiths are just one of many young families trying to call Whistler home, and represent part of the 37.5-per-cent increase in children in the resort since 2001. According to the most recently available statistics, in 2016, 1,485 children from 0 to 14 years old called Whistler home, representing 12.5 per cent of the permanent resident population.
The rising number of kids in Whistler is echoed in the increase of community programming aimed at families. Both the Audain Art Museum and Arts Whistler have broadened their programs to include Family Studio Sundays and Krafty Kids, respectively. This is in addition to the longstanding Parent and Tot programs running at the Whistler Public Library and Myrtle Philip Community Centre, among several other staple programs.
After noticing an increase in young parents in town, the Whistler Community Services Society (WCSS) has also added a number of family-support programs in the past four years. In 2014, the non-profit introduced Birth, Baby and Beyond, an eight-week program for new mothers facilitated by a clinical counselor and registered doula. In 2016, the WCSS created the Pregnancy and Infant Loss Program, designed for those who have experienced the loss of a child, either before or after birth.
"When people are having children out of community and, whether they are struggling because they've come home with an empty car seat because they've lost their child or they've come home with their child but now feel two hours away from the support they got, we need to implement programs to support them within their village," says WCSS executive director Jackie Dickinson.
In 2018, there were many family-focused events that took place in Whistler, most of which were led by the Resort Municipality of Whistler (RMOW). Family Après at Olympic Plaza, GO Fest, the Whistler Children's Festival, Canada Day Celebrations and the parade, the weekly Fire & Ice shows, the Whistler Cup, the Whistler Holiday Experience, and Whistler Presents: New Year's Eve Celebrations were among the established and well-populated events.
Even Whistler's signature sporting events have made an effort to welcome families: Crankworx has Kidsworx, IRONMAN has Ironman Kids, the GranFondo has the iRide Jam for kids, and the Whistler Half Marathon has the Whistler Kids Run.
All these events and programs have added to the social fabric of Whistler, either drawing in new families or furthering the life of those already here. And while some families move to Whistler as an established unit, many come before they have a baby, and then struggle to set roots down.
For some, the struggle starts right when their family begins.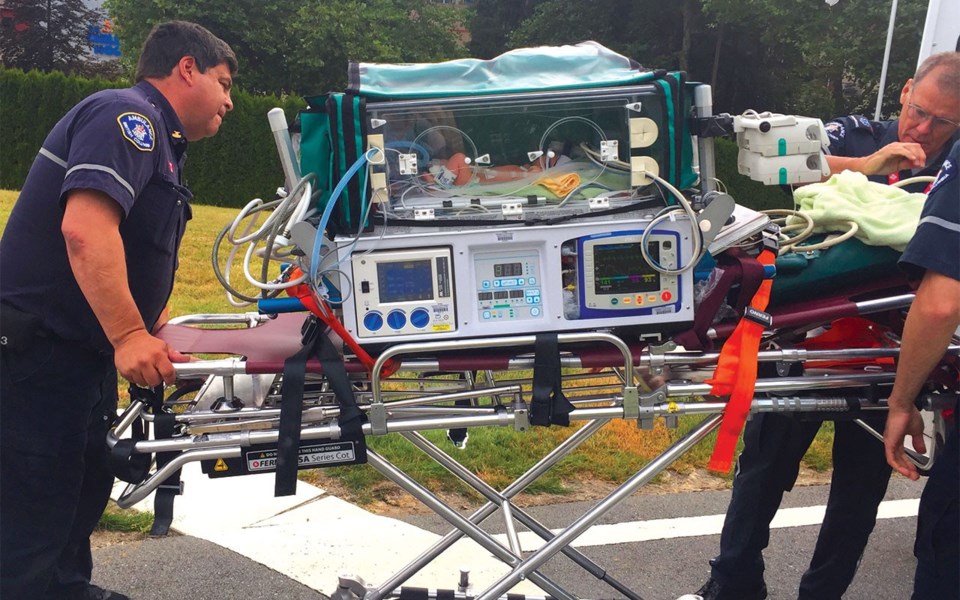 The new addition
Sarah Smith moved to Whistler in 2006, and like so many high-school graduates, planned to come for a year to "blow off steam" and have some fun. Thirteen years later, she's still here, partly because she met her husband—who has lived in Whistler since 1997—and partly because she's found a place with a diversity of lifestyles that suits her. "I have a lot of variety in life," she says. "I watch a lot of sports but I also love to camp. I've never been a crazy snowboarder or a crazy outdoorsman but (Whistler's appeal) is that you can do anything here. You don't have to be a crazy outdoorsman. If you want to dabble with it, then you have all the means to. I think it's that there is a range, from being the most active to being the least active to crazy partying. I think that's what it was: you can literally make the town whatever you want it to be."
[pullquote-1]- Sarah Smith
Smith discovered she was pregnant in 2017, and like all Whistler moms, knew she would have to leave town to have her baby. She planned on delivering at Squamish General Hospital.
"I've heard lovely stories about Squamish (General Hospital) but I think it's only if things go well that you get the lovely stories," she says.
And for Smith, things did not go well.
When her son was born—one week late via an emergency Caesarean section as a result of the baby possibly swallowing meconium (infant stool in the womb)—he was small and his cry was weak. When the midwife checked on him an hour later, his blood sugar was a concerningly low 0.8. (The normal range is 1.5 to 3.5)
"He had the lowest blood sugar level that our midwife had ever seen. She actually grabbed another machine because she thought the machine was broken," recalls Smith.
Six hours later, Smith and her new son were helicoptered to BC Children's Hospital in Vancouver, where he remained for 27 days. Because they live more than 50 kilometres from the hospital, the Smiths were connected with the BC Family Residence Program, which paid for the first week of their hotel stay, then lodged them at the Easter Seals House for two weeks, before they were granted a space at the Ronald McDonald House, adjacent to BC Children's Hospital.
Now a year and a half old, today Braden Smith is an active toddler. Looking back, during the first weeks of Braden's life, Smith didn't think about having to travel so far to give birth, but she now acknowledges it would have been easier if the full range of childbirth services were available closer to home.
"It is a little scary thinking of going into that situation again after knowing what could happen," she reflects.
Dickinson agrees. "I think that's a risk factor that's important to recognize in rural communities where our prenatal care, for the most part, is out of community. (We need to recognize) the risks that (poses) for women and their family systems," she says.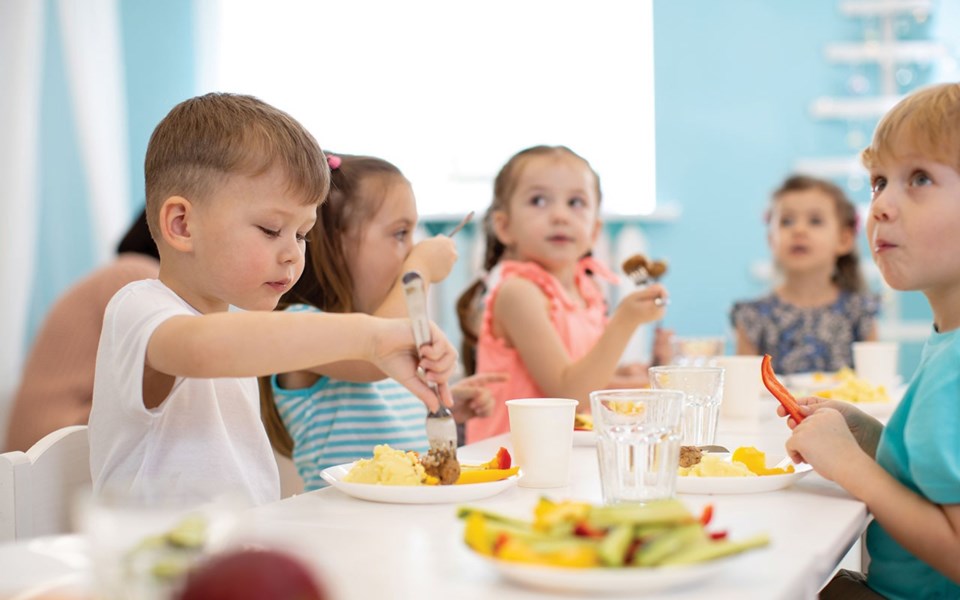 A dearth of services
Smith's childbirth story isn't unique in Whistler. Babies have been born on the Sea to Sky Highway en route to Squamish General Hospital multiple times, some with paramedic assistance and some without. And while upgrading the Whistler Health Care Centre to include maternity services is on the wishlist of many current and planning families, it's an unlikely outcome. Funding for improvements or upgrades to the facility are at the discretion of Vancouver Coastal Health and the provincial government.
"It's important to recognize that the Whistler Health Care Centre is an emergency medical clinic," says Mayor Jack Crompton. "Our regional hospital is Squamish General Hospital. As a region, we're continually advocating for improved services there.
"Vancouver Coastal Health has centralized labour and delivery in Metro Vancouver. And that is a provincial decision and not one that we have direct influence over," Crompton continues. "Our regional hospital district manages 0.03 per cent of our total healthcare budget, so a local government's power lies in its advocacy and we continue to advocate for improved services at Squamish General Hospital."
Although increasing local healthcare services isn't bound to happen anytime soon, that doesn't mean the need isn't there. At press time, Mary Ann Gualberto, a Whistler resident of seven years, couldn't get an appointment to have her two-year-old daughter, who has been sick for a week, seen by a doctor.
"Just simple things like that are quite frustrating," she says.
Gualberto moved from the Philippines to Whistler in 2012, following her husband, who had been hired by the Fairmont Cheateau Whistler in 2008.
When Gualberto moved to Whistler with her then 20-month-old first daughter, she realized that, among the many challenges to living in a new town on the other side of the world, the biggest was being so far away from her family.
"Filipinos are family-oriented people," she says. "Filipinos are closest to their families. We have an awesome community here, but family is different. Family is home.
"Back home, it's very easy to get and have a nanny and house helper—and also we have our parents and cousins, and they can help us anytime with everything," she said, adding that, in particular, not having help to raise her daughter was tough. But Gualberto soon settled into life in Whistler, taking advantage of the Parent-Tot Drop-In program at Myrtle Philip, preschool classes offered by the municipality, swimming lessons at Meadow Park Sports Centre, and before it closed, dance classes at The Vibe Dance Centre.
And while Gualberto missed her family terribly, she soon connected with a makeshift family of fellow Filipino expats.
"There is a big Filipino community here," she says. "It helps a lot to feel that Whistler is our second home. We get to see each other at work and every Saturday, if you go to the Catholic Church Our Lady Of The Mountain, there are mostly Filipinos there."
Gualberto and her husband quickly realized they could not afford full daycare or after-school care in Whistler for their daughters (their eldest is now eight years old). Although she holds a Bachelor of Science with a Major in Business Management, in Whistler, Gualberto holds down two jobs, at Rexall and Nesters Market. Her husband is a houseperson in the banquet department at the Fairmont, and between their shifts, they are able to work around childcare.
"Our set-up works fine and we try to attend all the activities for kids, especially if it's for free," she explains. "The Easter Egg hunt, Family Après, we went twice to the New Year's Eve celebration, trick or treating at Tapley's Farm, summer concerts, the waterpark behind Meadow Park and the lakes during summertime."
Gualberto's daycare situation is not uncommon in Whistler. According to the 2018 Vital Signs Report, there are approximately 325 children aged 12 to 36 months living in Whistler, with 32 licensed group childcare spaces for that age range—which represents a zero-per-cent increase since 2016, despite a rise in the average number of births a year. It is estimated that those licensed group childcare spaces only have the capacity to serve 10 per cent of Whistler's infant and toddler population.
For Smith, although she was registered for a daycare spot before her son was born, like many parents in Whistler, she was still on the waitlist when her maternity leave ended. She and two other local mothers decided to share a nanny.
"We found a nanny pretty quickly, but she wasn't the best. My baby is very busy and she couldn't handle two babies, so we dropped down after a few months," says Smith, adding that the nanny also ended up being a little on the pricey side.
Once the Smiths moved to Pemberton, however, she was able to get her son into a full-time home daycare almost immediately.
And while that solution has worked so far, Smith ultimately wants her son in a licensed childcare facility.
"I don't know many people who want a nanny long term," she says, "especially since the mentality of Whistler is to get out and do stuff and interact. We're such a social community. The two boys that (shared a nanny) with Braden are his best friends, and we're best friends with the parents, and that's great but as soon as any of us gets a (licensed) daycare spot, we're getting them in there because you want that interaction. Even if you're doing music theatre, or any of the other programs, those are only for an hour. That social structure is needed for babies older than one (year)."
Whistler's mayor says it is essential that the municipality speak up on the need for more licensed daycare options.
"Childcare is a provincial responsibility," says Crompton. "It's something that we as a municipality need to be prepared to advocate for and apply for. Our goal this year is to be ready to take advantage of funding when it's made available."
Crompton adds that the RMOW has submitted an application to Victoria to carry out a childcare needs assessment locally, and staff is "actively reviewing" further opportunities for provincial funding. "Our priority right now is to ensure that we are prepared to make those funding applications," he says.
Crompton, who has four school-aged children, shares that one of the biggest challenges he had raising kids in Whistler was being so far from his extended family. It wasn't until Crompton's parents moved to Whistler two years after their first child was born that the pressure of child-rearing eased.
"What was a real challenge turned into a tremendous asset," he says. "My parents really helped raise our kids. Having them here was a crucial support for us."
Not all families are fortunate enough to have that level of extended support. Gualberto's mother came to Whistler for six months when her second daughter was born, although Gualberto says she has never made it back to the Philippines since the move. It's not unusual for local families to have one parent quit work altogether to be home with the kid(s), or find a job (or jobs) with shifts that begin when the children are in bed, primarily at restaurants or bars.
While childcare, accommodation and healthcare are three challenges facing families in Whistler, these are just part of a larger picture—affordability. For some families, living in Whistler can become too costly. When that happens, families often turn to the Whistler Food Bank.
[pullquote-2]
In 2014, the food bank saw 2,292 visits, including 444 from children. The following year, the food bank had 2,484 visits, 632 of them being children, and in 2016, the food bank saw 2,804 visits, with 733 of those being children. In 2017, 28 per cent of all food-bank users were children, a nine-per-cent increase from 2014. With the increase in demand, the food bank now opens four Mondays a month to distribute goods, up from twice a month a decade ago.
And while the reason behind food-bank visits can vary, the No. 1 cause remains illness or injury—representing a fifth of all visits in 2017.
"I think this resonates with families, as we are all prone to illness and injury (that) can leave us vulnerable to issues related to food security," Dickinson notes.
"If it's a two-parent situation and one of them has gotten ill, then their financial situation is obviously affected by that," explains Sara Jennings, food bank coordinator.
"We're seeing more kids in schools that are hungrier than ever," adds Dickinson, relaying that, in addition to the food bank, WCSS provides snacks and lunch items three days a week to local elementary schools.
High costs of living, especially rent, is another reason families turn to the food bank for help.
"The majority of our families are in the rental pool, so they are affected by the housing situation," says Jennings. "Some families have been forced out of the community due to the housing situation."
A partial relief for rental housing is in the horizon: Phase 2 of Cheakamus Crossing will bring 44 new homes online before the year is over, with plans for 550 new employee-restricted homes by 2022.
Hope on the horizon
There is a simple solution to all the challenges presented to local families: move away. Yet despite their adversities, many families stay because they recognize the special nature of Whistler. No town is perfect, but the chance to raise a child in a world-class mountain resort where many kids choose ski runs and bike trails over screens is almost akin to paradise.
Of course, concerns around childcare aren't exclusive to Whistler. A new report from the Canadian Centre for Policy Alternatives found that Vancouver's childcare fees are up to eight times more expensive than in other parts of the country, such as Quebec City, and lag behind only Toronto in cost.
It's an issue the B.C. Government is trying to address after investing more money into childcare with three new fee-reduction programs. A $10-a-day daycare prototype program has been introduced at 53 sites across the province. That follows an initiative from last year that saw fees reduced by up to $350 a month at licensed childcare centres. Victoria also introduced a childcare subsidy last year for families that earn less than $111,000 a year.
It's a significant step along the path to a more accessible childcare landscape, and one that hopefully allows more young families to stay in the resort.
"A community without kids is not a community," says Jennings. "You can't have that healthy relationship over generations, the teaching of young ones, the young ones learning from their elders. All of that, the multi-generational aspect that families provide helps to create that fabric and sense of community. I don't think you can have a community without kids. You can, but it's different. A work camp at a mining operation is a community, but it doesn't have the same sense of soul as one that has multi-generations."
And Whistler most definitely has soul.