When Canada marked its first National Day for Truth and Reconciliation last September, the nation was just months removed from the devastating discovery of the remains of 215 Indigenous children buried at the site of the former Kamloops Residential School. That was followed by subsequent discoveries at residential schools across the country, thrusting forward a long-overdue conversation about the historical harms caused by Canada's colonial legacy.
For many non-Indigenous Canadians, the grisly findings served as a necessary wake-up call, turning the oft-abstract notion of "Truth and Reconciliation" into something tangible and real, after years of Indigenous Canadians' stories of children taken from their families and communities, to never return.
And for many Indigenous Canadians who either experienced the dehumanizing effects of residential schools first-hand, or who grew up in the shadow of parents who did, Kamloops allowed them to finally begin unravelling their own complicated pasts of mistreatment and trauma—and discuss them more openly.
"Both my parents went to residential school and they are survivors, and I grew up with them not even speaking of it. It buried a lot of unknowns when I was growing up," recalls Sxwíxwtn Wilson Williams, elected councillor for the Squamish Nation.
As residential school survivors continue to deal with the aftershocks still reverberating from Kamloops, as well as preparing for the results of an upcoming radar scan at the site of the former St. Paul's Indian Residential School in North Vancouver, where many local First Nation members were taken, the Squamish Nation has developed a support program for survivors and their families, called Yúusnew'as, which translates loosely to "taking care of each other." Participants are swaddled in blankets, take part in sacred ceremonies designed to offer protection, and receive traditional healing medicines.
"Especially coming out of the pandemic, it's about making them know they are not alone," Williams explains. "Teachings are very important; they ground us, but at the same time we're coming together as a community to hold them up."
In that spirit, yúusnew'as would seem a fitting term for the challenging work of reconciliation itself, be you Indigenous or not. As Canadians, we have all been born into a system we had no choice but to inherit. But dismantling that system's impacts, and understanding our place within it, is a choice, and if we are to continue down this path, then holding each other up is the only way forward.
In time for Canada's second National Day for Truth and Reconciliation on Sept. 30, Pique caught up with Wilson and four other Indigenous leaders from across the Sea to Sky to get their thoughts on how we've done as a community and a country advancing reconciliation—and what barriers we have yet to cross.
Georgina Dan, Lil'wat Nation. Co-facilitator of the Squamish Lil'wat Cultural Centre's Indigenous Youth Ambassador program, and cultural administration coordinator.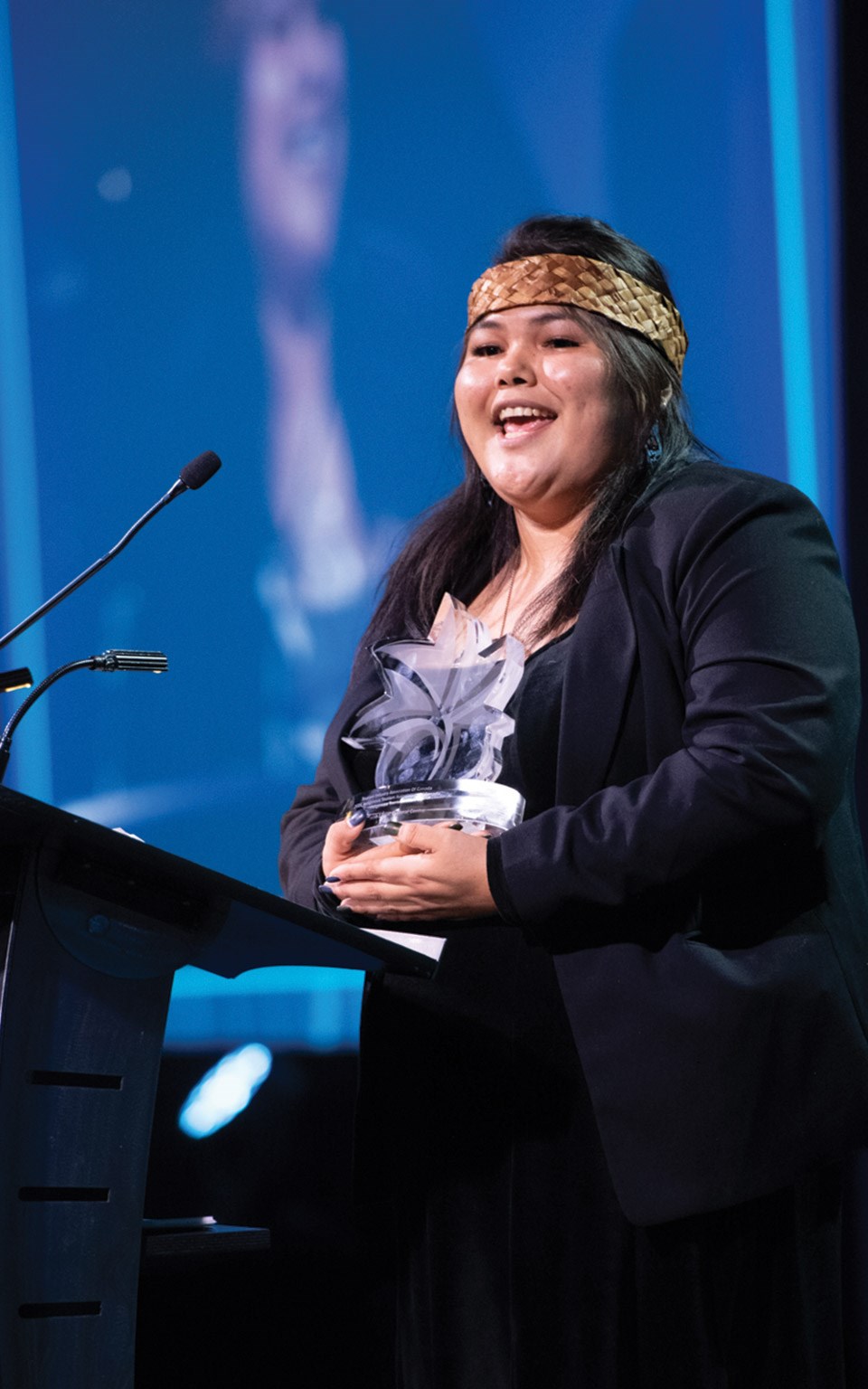 On Whistler's efforts to advance reconciliation:
"I've seen a lot of growth within a lot of Whistler businesses and Whistler as a whole to recognize Indigenous peoples. I think there's still a lot of room to grow, of course, but I think I've seen so much recognition and representation throughout this year, especially."
On whether she ever tires of educating non-Indigenous people about Truth and Reconciliation:
"I do have some days that I get tired and I do need to really just put decolonization and Truth and Reconciliation on pause. But I think I have more days where I really embrace it and I'm ready to take on learning for myself, but also learning how to share and educate other people.
I think a lot of the time, when I take breaks, it involves practising the culture and reminding myself what this work is for. It's to help revitalize the culture and help be part of the learning and sharing."
Ta7talíya Michelle Nahanee, Squamish Nation. Founder and owner of social change agency, Nahanee Creative. www.nahaneecreative.com.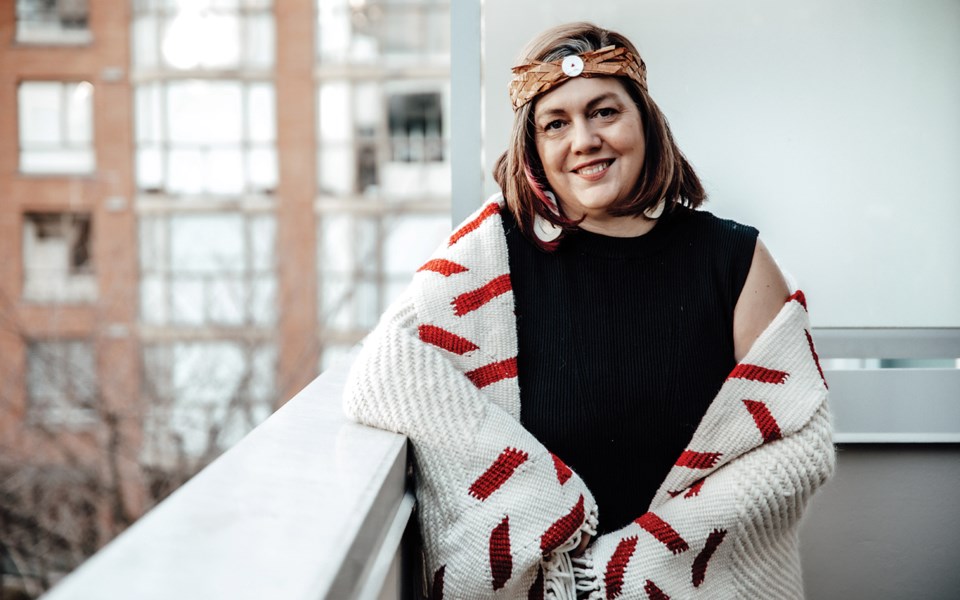 On how companies can decolonize their workplace:
"A lot of times these work environments are not ready [to hire Indigenous staff]. They haven't done their own personal work and investigated their own bias and inequity and asking the question, why aren't there Indigenous employees here now?
That's one end of the spectrum, and the other end is a company that invests in a series of workshops and training and brings in … resources for their people and sees it as ongoing work. When you start somewhere and then keep going with it. There are 94 [Truth and Reconciliation Commission] calls to action; that's lifelong work. Like any business, it takes time and resources and talent, so it's really about how people will prioritize the work outside of a national holiday."
On the role of discomfort in Truth and Reconciliation:
"Colonialism was designed for the comfort of some at the discomfort of many. So if you're someone who is comforted by it, for you to contribute to dismantling it, you'll need to go through some discomfort.
The antidote to that, really, and what's been helpful to me, is seeing these as systems that we are all within … I call it 'unlearning' and we are literally in the work of unlearning our biases all the time. Try not to make it just about you and your personhood, but who are you within the system, and who you choose to be within that system. That's what I'm trying to activate with my work."
Yvonne Wallace, Lil'wat Nation. Playwright, whose 2019 one-woman show in English and Ucwalmícwts, útszan, tackled belonging and identity as a mixed-race woman growing up in Mount Currie.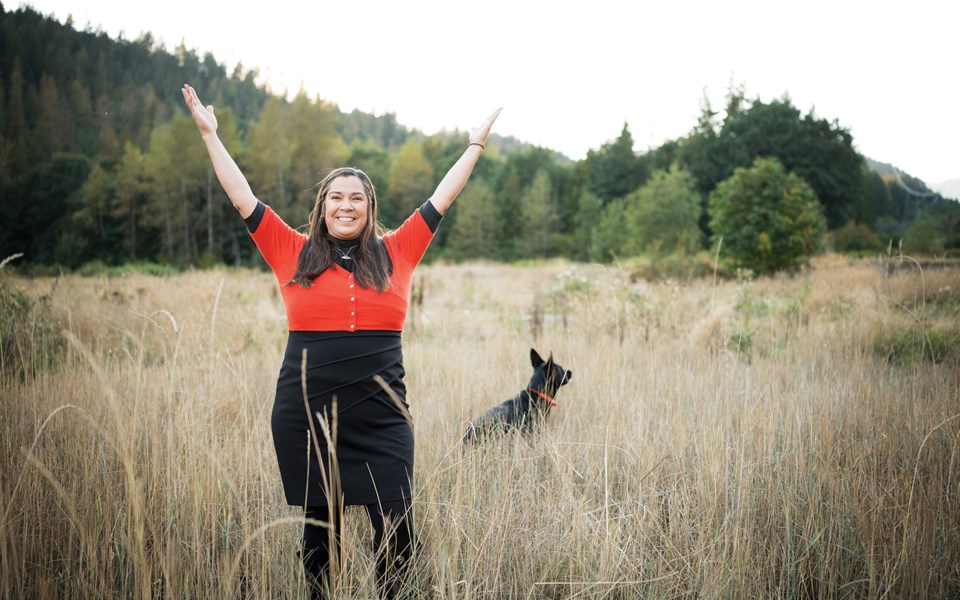 On how útszan helped engender pride in her identity:
"I started writing the play in 2015 and finished it in 2019, and in those four years, the amount of growth was remarkable. I was testing, through our language, a whole different relationship to customs and culture and identity. With all of that internal work, I was so in love with my life by the end of that."
On Truth and Reconciliation not being a one-day affair:
"In the theatre and as a writer, my acts of reconciliation are every day. This process and the problem of working through it, it doesn't stop for me. But for non-Indigenous people, sometimes you have the privilege or the liberty to just hang it on the shelf and let it collect dust until the next year. And so, I question why, ordinarily, the Indigenous have to carry this burden, when we were all born into this? Sometimes this is hard. It can be really challenging. But just because it's hard, doesn't mean you shouldn't do it."
Tanina Williams, Lil'wat Nation. Cultural educator with School District 48, and owner of Indigenous consulting agency, Amawilc. www.amawilc.com.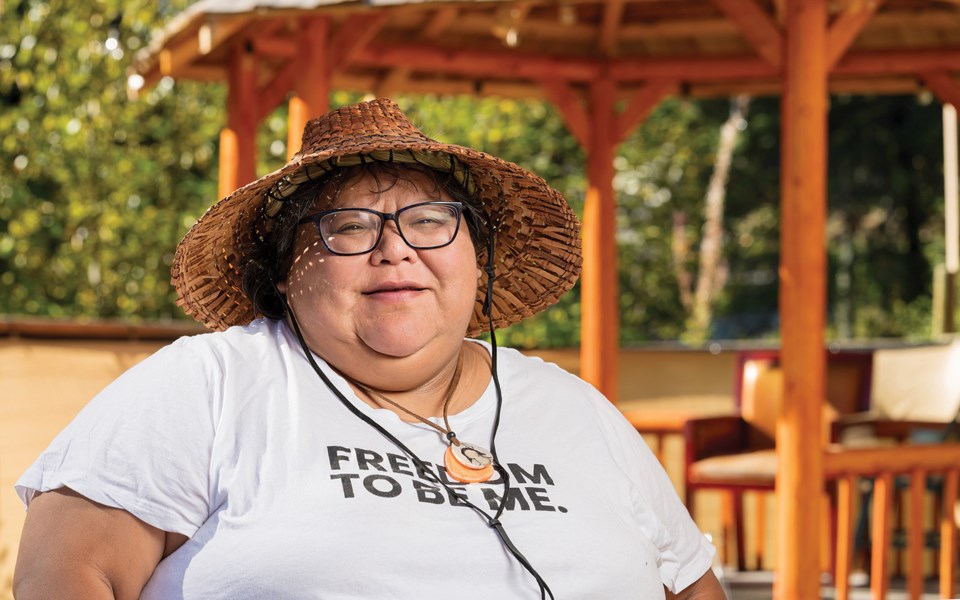 On the Sea to Sky's efforts to advance reconciliation:
"I just have a lot of mixed feelings all the time. Some days I feel one way, some days I feel another way. Sometimes I don't know how to answer that question, especially because of my work. I work with School District 48, teaching Lil'wat language and culture, and sometimes it feels like we're really moving ahead and there's other days it feels like there are so many walls everywhere, which is an issue of working for an institution. I also know that everybody that I work with, they really care about this. Even if there's walls there, we figure out a way to work through those and work together, and that's great."
On how she teaches Kindergarteners about the residential school system:
"How do you talk about this stuff to little Kindies so you don't hurt them, but also that they can understand that something horrible happened? This was my phrase to them: 'We are talking about children with skin the colour of mine that were taken from their homes, taken to a school and they were mistreated really badly. They were not allowed to see their families and now they're adults and grandparents and we want to show them love.' Then I say, 'I have a plan on how we can do that.' And they were like, 'Yaaaaaa, we're going to love them!'"
On how to practise reconciliation on a practical, day-to-day level:
"I think what I want people to always know is to be kind to yourself, be loving through this path, and really do your homework. Really delve into it.
Once you get this information, don't just let it sit there. What can you do with it so you can help heal the real people that this has happened to? … The easiest thing to do if you know an Indigenous person, or even if you see somebody you think is Indigenous, is smile and give them the biggest love energetically, because that's what they need."
Truth and Reconciliation events around town
The Squamish Lil'wat Cultural Centre (SLCC) is Whistler's hub for Truth and Reconciliation events this Friday, Sept. 30, with programming scheduled throughout the day in the museum's Great Hall, theatre, galleries and out on the mezzanine patio.
From 10 a.m. to 5 p.m., there will be self-guided tours, a film series in the theatre, kids' crafts and exhibitions, including "Residential Schools" and "Ancient Medicine: From Feast to Famine to Freedom." The Community Reconciliation Canoe, carved this summer, will also be on display, with SLCC apprentice carvers Qáwam' Redmond Andrews and Brandon Hall on hand.
From 11 a.m. to 1 p.m., Lil'wat Nation artist Bill Ritchie hosts a live demonstration, weaving cedar roses.
Then, from 2:30 to 4:30 p.m., Chepximiya Siyam Chief Janice George and Skwetsimeltxw Willard "Buddy" Joseph co-host a weaving demonstration.
On the mezzanine patio and inside the longhouse, there will be guest speakers discussing Truth and Reconciliation and surviving residential school from 11 a.m. to 1 p.m., and then again from 2:30 to 4 p.m.
At 1 p.m., there will be a performance by the SLCC's Spo7ez Performance Team, before a break at 1:30 p.m. and a moment of silence observed at 2:15 p.m.
Admission to the museum is free on Sept. 30 through Oct. 2, from 10 a.m. to 5 p.m., thanks to support from CIBC and the Fairmont Chateau Whistler, while SLCC programming is supported by the Resort Municipality of Whistler (RMOW).
Elsewhere in the community, flags will be lowered to half-mast at all municipal facilities, and the Fitzsimmons Bridge will be lit orange.
The RMOW is also in the process of completing a Truth and Reconciliation crosswalk at the corner of Blackcomb Way and Lorimer Road, adjacent to the SLCC. Designed in partnership with the museum by artist and SLCC ambassador Tmícwts'a7 Irene Terry Peters, the orange crosswalk honours the survivors of Canada's residential school system, the children who never made it home, and their families. It features seven white feathers representing the Seven Grandfather Teachings of love, respect, bravery, truth, honesty, humility and wisdom.
"The crosswalk is a beacon that signals our acknowledgement of the past and our commitment to an equitable shared future. For those who may not be aware of our past, I hope this instalment will pique curiosity and draw them into this shared reconciliation journey with us," said Whistler Mayor Jack Crompton in a release.
For more information, visit slcc.ca/NDTR.