As the 27th edition of the Whistler Cup comes to a close, it also marks the end of another important milestone: the 50th season of the Whistler Mountain Ski Club (WMSC).
Each element of the organization's name has progressed in the intervening half-century: Whistler grew from a fledgling, hard-to-access mountain resort to a continental and world leader; the mountain itself changed ownership numerous times and eventually amalgamated with neighbouring rival Blackcomb Mountain to become Whistler Blackcomb; and, of course, the sport itself has undergone ebbs and flows in popularity, not to mention significant developments in what it takes to become one of the sport's best.
Here, Pique will look back at the club's early years, and while not a comprehensive, blow-by-blow history, we'll also chart some of the major events and successes along the way that helped grow WMSC into what it is today.
A simple reason to start
According to inaugural president Neville O'Sullivan, better known as Sonny, the Whistler Mountain Ski Club was formed for a simple reason: the roughly two-dozen young skiers who were training locally to compete against their peers at Mount Seymour.
As they polished their skills under the guidance of Hungarian native Joe Czismazia, the developing skiers were eager to put them to the test. Though the skiers could initially claim membership in the Garibaldi Olympic Development Association, according to the club's website, there was a clear need for a permanent club in the resort.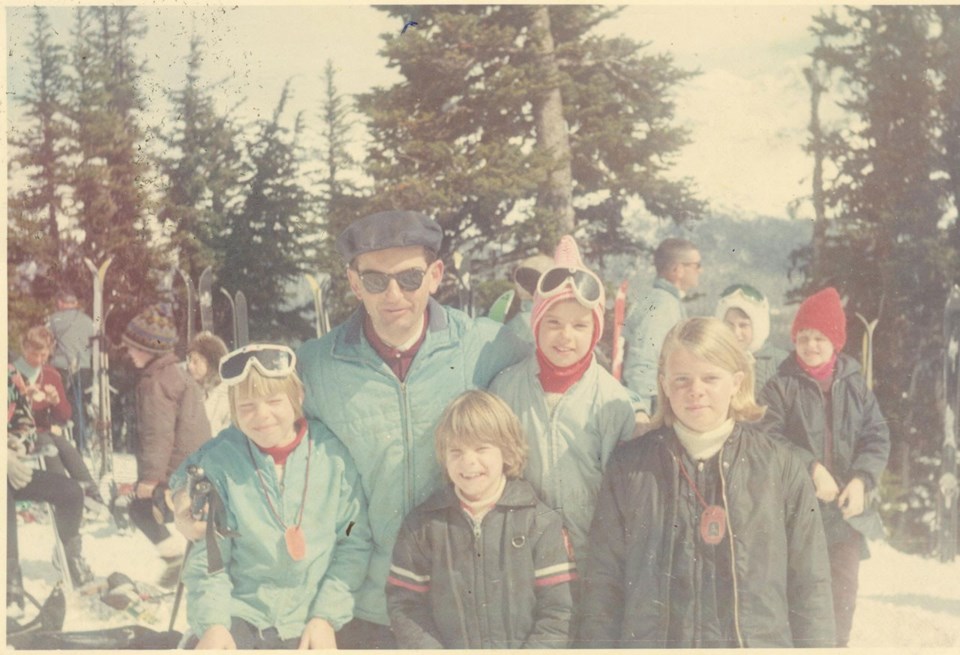 "Our kids were all in the ski school and we wanted to take them to a race at Mount Seymour," O'Sullivan says. "They said, 'You've got to be a ski club so go to the race.'"
It wasn't as easy as hoped, as Sam Toy, who O'Sullivan describes as the best lawyer in Canada at the time, had to submit paperwork multiple times before finally earning the necessary incorporation. One issue is the club sought to use the name Garibaldi Ski Club to recognize the legacy of Garibaldi Lift Co., which opened Whistler's ski resort in 1966, and president Franz Wilhelmsen. However, a group of ski tourers operating in the Diamond Head region of Garibaldi Provincial Park already had claim to the name, forcing a change of direction.
The club held its first functions in April 1968, hosting a family dance as well as the inaugural Garibaldi Spring Slalom, which attracted more than 100 skiers, including some who made the trek from Vernon and Mount Baker.
Early in the club's history, it was called on to hold national championships for both junior and senior racers, laying the groundwork to host World Cup races and, eventually, proving the resort's viability as part of a second Olympic bid, for the 2010 Games, which this time was successful.
"Everything was so good, they started to run all the downhills here," recalls O'Sullivan, whose daughter Kathy was one of the first WMSC skiers and later made the Canadian national team.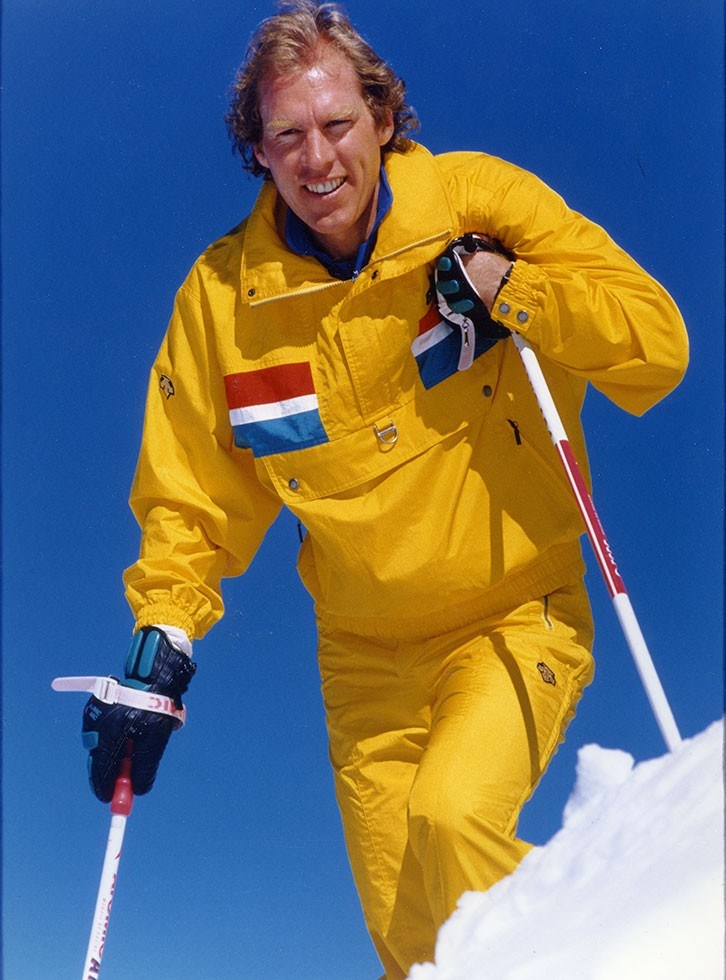 At those early contests, including the 1969 Canadian Championships, safety precautions were minimal, though O'Sullivan says there were only two injuries.
"We had 60 bales of hay for safety; 30 up at the start, there was three at the bottom for the Weasel Workers to sit on, and the rest were at the finish line to protect the timing setup," he recalls. "Safety was the fear factor."
Club volunteers took on the bulk of the labour when major events would roll into town, and O'Sullivan feels it was "odd" that mountain management at the time wouldn't insist on organizing. He reasons that the club had nothing to gain or lose, whereas the mountain itself had more opportunity for growth.
Alongside O'Sullivan, a major player in those early years was Bob Parsons, who formed the Weasel Workers (named for the Weasel section of the downhill course). Parsons grew up skiing at Seymour and Grouse mountains, but became intrigued in the potential Whistler presented, procuring a plot of land for $500 in the mid-1960s. His children were some of the ski club's first members and he went all-in on making the club a success for the racers, mobilizing parent volunteers for tasks such as bootpacking the moguls fields, arm in arm in waist-deep snow, into a safe downhill track. Parsons went on to serve as chief of course for Whistler's major events throughout the 1970s.
"He was all about making it safe so the kids could go fast, have fun," Parsons' daughter, Chris Leighton, says in an interview at the WMSC office in Creekside.
"He was the ultimate volunteer," Parsons' son, Jim, adds in a phone conversation. "I just remember his work ethic and his hard work on the downhill so that we would be safe.
"That's his legacy—safety is still the biggest thing today."
Leighton remembers her father being on the road for much of the summer as a carnival worker, but in the winter, he was primarily dedicated to the mountain. He would pick up odd jobs. including working as a liftie for a couple of winters in the mid-'70s to secure ski passes for his family, but remained focused on his role in the club. He accompanied the team to races all over the province, as well as in Alberta and as far away as Colorado.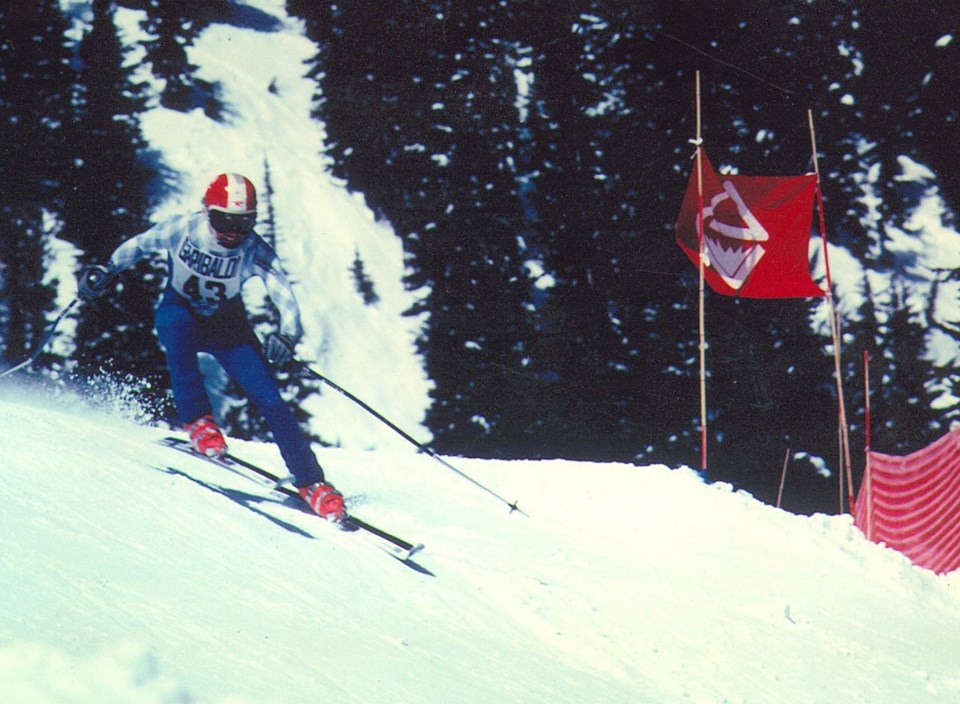 For Leighton, the most memorable races were the Back Bowl Downhill, then one of the season's final events.
"It gave you that taste of what speed was like. That continued with the Vancouver team," she says. "Our coaches were from France and their mission was to go to as many downhill races as we could.
"(You got) that first feeling of going fast, tucking and going over some jumps."
Parsons passed away in 1979, and one of his most beloved races, that very same Back Bowl Downhill, was renamed in his honour for the following spring's event. The winner of that first race? His son, Jim.
"I didn't really think about it. To me, it was just another race," Jim says. "The further along I get in life, (I see) it was pretty special. It took me a while to realize that.
"We go to every race trying to do the best we can, and that one worked out."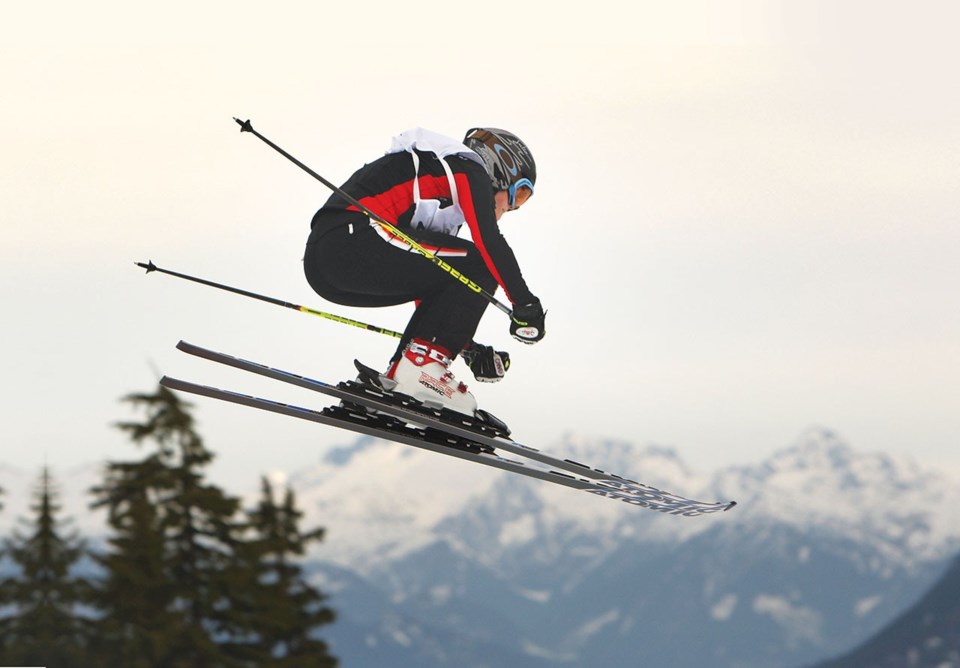 Jim adds that one of the biggest changes from then to now is in the equipment, as his poles were made of bamboo and his skis were shockingly long 223s. He still has a pair of these lengthy sets as a memento. He says it is "tempting" to bust them out some time.
"I would probably just hurt myself now," he says with a chuckle.
Taking up Parsons' torch in the Weasel Workers was Owen Carney, whose children got involved in the club in the late '70s. His son, Mike, was Canada's top downhill finisher in the 1988 Olympics in Calgary, posting a 14th-place result.
Carney says the club would have to wrangle 500 volunteers to put on World Cup events to make them successful. The club had oversight in the early years, though the International Ski Federation (FIS) started sending professionals in the mid-'80s to outline their designs for the course.
"A month before the race, we would be working on the track," says Carney, who served as chief of course for a quarter-century. "I would send somebody up on a Ski-Doo in the middle of the night to have a look and see what the conditions were. In the morning, you could tell the crew what had to be done."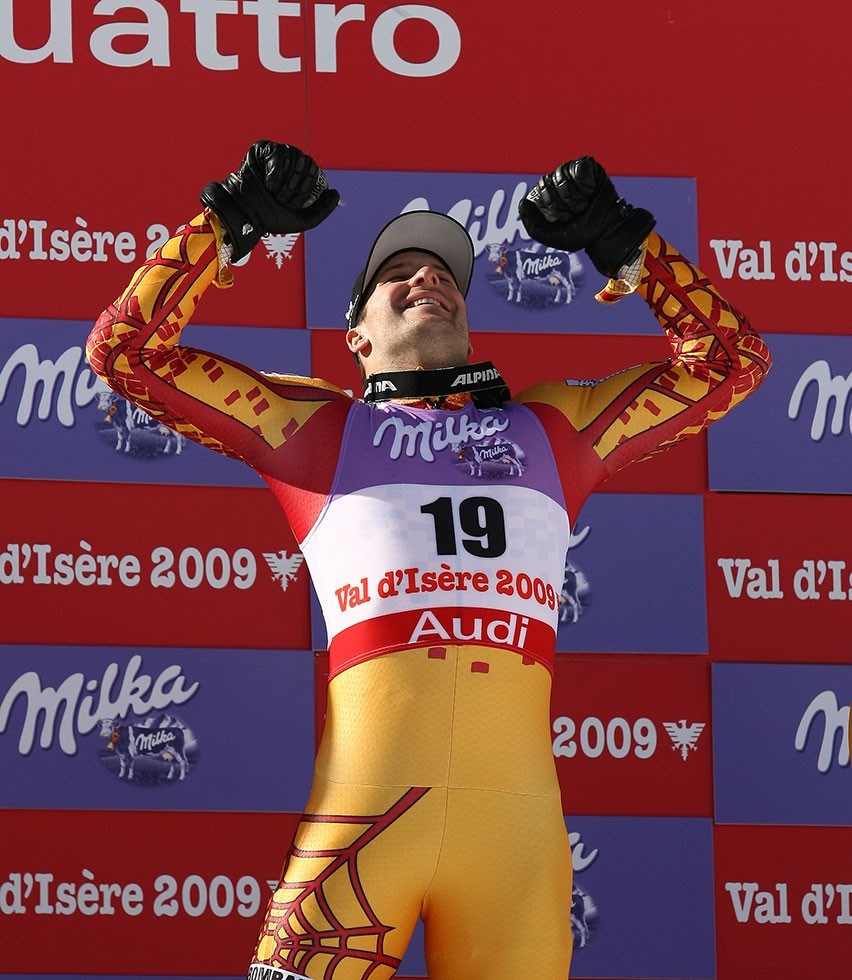 Dedication to the sport
Though the Sea to Sky Highway has its hairy sections to this day, it's still a stark improvement over what those early skiers traversed for their shot on the mountain.
Coming up from Vancouver, the Parsons children recall some of the more harrowing points on what Leighton remembers to be a roughly three-hour trek.
What stands out in Jim's mind is how the highway bottlenecked into a single lane to cross the Daisy Lake dam, while Leighton says the journey, with several logging bridges, was "horrible."
The 1969 Canadian Championships faced an even tougher test: a rockslide near Squamish that made vehicular access impossible, forcing competitors to arrive by train.
Jim says that even though there were myriad issues—weather included—involved in getting to their new home mountain of Whistler, it was worth the extra effort.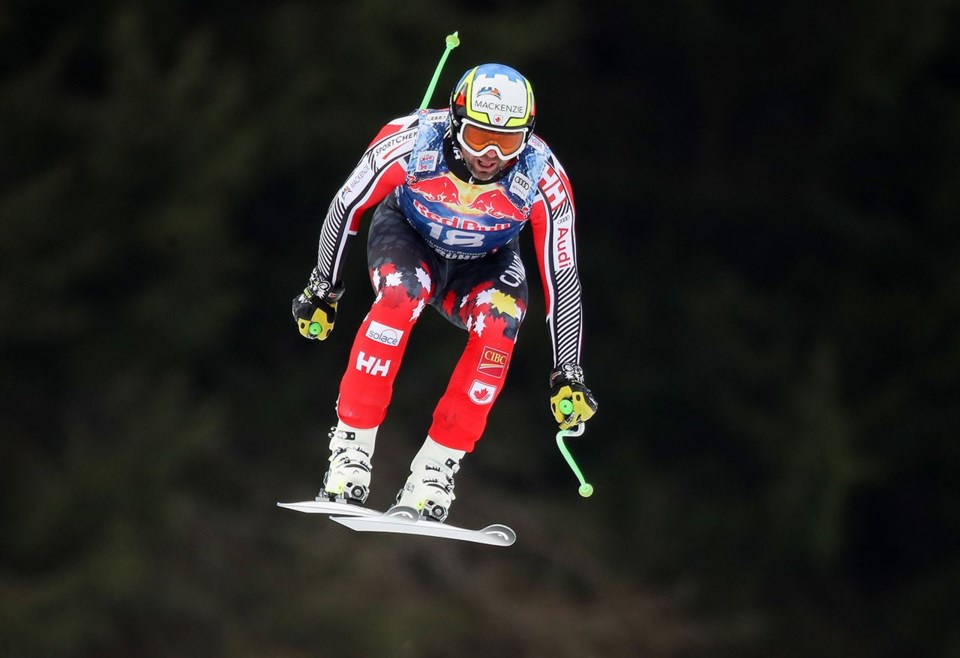 "Every day, you wanted to go back the next day. The coaches made it fun. It wasn't easy—we had some challenges—but it was still fun," says Jim, who is now a coach with the club himself. "(There was) challenging training. It's still the same way here now with the weather we have in Whistler."
"There was a sense of community in the ski-racing world. You had to be dedicated to come up here," adds Leighton, who served on the WMSC's board of directors when her children started skiing in the 1990s and currently works as the club's administrator.
Dave Murray and the Crazy Canucks
WMCS's first homegrown superstar came in the form of Dave Murray, who didn't start racing seriously until he was 16, but came through in a big way, claiming his part in alpine history as part of the Crazy Canucks.
Murray, who competed at the 1976 and 1980 Olympic Winter Games and hit three World Cup podiums, passed away in 1990 at just 37 years old. However, his fingerprints on the club are still clear, according to his daughter, Julia, who hadn't yet reached her second birthday when he died.
"My dad will always be a hero to the kids coming through the club, and that is a great legacy. He's one to look up to! From the stories I've heard, he was philosophical, competitive, and always gave the undivided attention and time to the person he was talking to in that moment. Something I try to do every day," she writes in an email.
The younger Murray, who went on to represent Canada as a ski-cross racer in the 2010 Winter Olympic Games, won silver at the 2011 World Championships and has hit the World Cup podium three times, explains that she grew up in the club under a different set of circumstances, but it was a situation that she adapted to and made work for her. "People always asked if it was too much pressure, being a ski-racing daughter of a Crazy Canuck. I always replied, 'Yes, but it's amazing pressure!' I always felt like he had such an impact on everyone he spoke with and always felt he was looking down on me, especially when I was freaking out at the top of a downhill race," Julia writes.
Julia grew up racing alpine, but as she progressed in the sport, she gradually felt her drive diminishing. However, when she felt done with alpine, Julia got an opportunity to try ski-cross at a camp at Cypress Mountain and her passion was rekindled. "Ski cross was so different, with so many elements," she writes. "After that camp, I was invited to multiple other ones as the qualifying camps for the national team, and eventually named to the team as one of the very first members of the Canadian National Ski Cross team. I'm so grateful the timing worked out how it did!"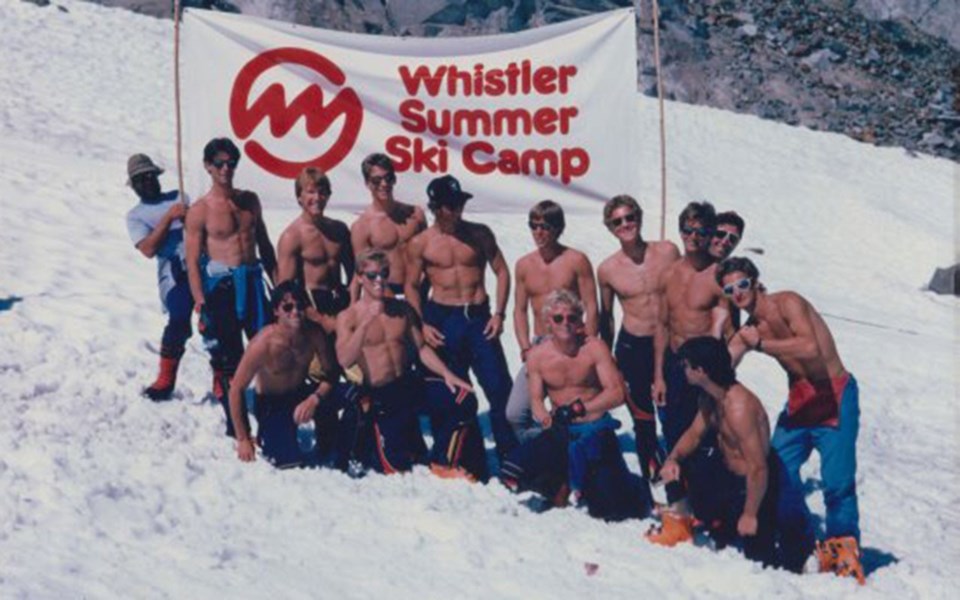 Murray retired in 2012 at the age of 23 after suffering several knee injuries over the course of her career. However, she's jumped headfirst into several other fields, including helping to start Whistler Blackcomb's Ski With an Olympian program, becoming a nutritionist and starting her own cereal brand, Jules Fuel. She credits her ski-racing upbringing with helping her prepare for her still-hectic post-retirement life.
"Growing up racing taught me all about time management," Julia notes, adding that though she missed school to race, she was still expected to have all her work done. "I'm all about pushing my limits, and all about the how to deal with bad days, as well as the amazing feeling of accomplishment. All of this helped me grow as a competitor, yes, but more so as a person and an entrepreneur."
Canadian Cowboys
While WMSC's graduates had enjoyed steady success on the international level, in the mid-2000s, a new generation of skiers dubbed the "Canadian Cowboys" (boasting a pair of Whistler grads in Manny Osborne-Paradis and Mike Janyk), followed in the Crazy Canucks' footsteps. The Canadian Cowboys title was initially reserved for the six men who won World Cup medals in the 2006-07 season.
Numerous other WMSC grads were on the national team at the time, though without the Wild West label: Robbie Dixon; Janyk's sister, Britt; Dave Barr; and, in ski-cross, Murray and 2010 Olympic gold medallist Ashleigh McIvor.
"Those are just the people that could pursue it. There were so many good racers coming out of the Whistler ski club at that time. We were just on fire," says Osborne-Paradis. "It was just a mix of a lot of good skiers, a lot of schools (including) the Whistler school understanding what we needed ... how much time we needed to spend away and the extra help we would need in our curriculum."
Osborne-Paradis, who is still active but missed the 2018-19 season after injuring himself in a harrowing crash training for the first races of the season, credits the club for developing him into the fierce competitor he is now.
"I couldn't have asked for a better ski club to grow up in. We talk about the history of the ski club, with the whole club being built on volunteers during that time with the World Cups coming to Whistler and ending in Creekside ... (and) all the volunteer work, it really showed a huge sense of community to all of us kids," he says.
"Anybody could be a part of the ski club at that time. You had families that were just getting by up in Whistler and families that could afford two homes, but everybody gave a lot of sweat equity to that club and to ski racing."
In hindsight, Osborne-Paradis, who has represented Canada at four Winter Olympic Games and has hit the World Cup podium 11 times, appreciates his early instruction even more after realizing the commitment his coaches put in to lead him and others. It started from the top down, he says, praising program director Joze Sparovec, who served in the role from 1989 to 2006.
"Ski coaching at that time wasn't a full-time gig. You did it as a winter job between banging nails in the summer. I had another ski coach who dug ditches and a ski coach who owned a clothing company," he says. "They were just very passionate coaches and I feel like for each level ... that was the start of, 'Oh, I want to be a ski racer.' They made ski racing super fun."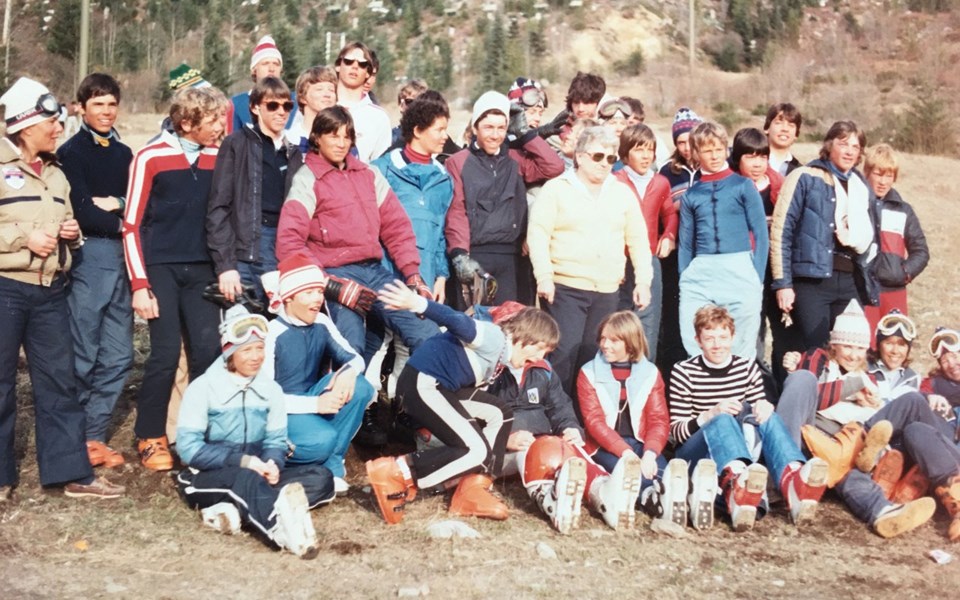 A big part of what made training enjoyable, according to Osborne-Paradis, was that coaches didn't put their young charges in an alpine box. He says that while, obviously, race training was the focus, the racers were afforded numerous opportunities to freeski, striking a balance between nailing down their training and exploring both their own abilities and the mountain. With the Olive and Red chairs being high-speed lifts at the time, Osborne-Paradis and his cohorts enjoyed the relative seclusion afforded by the Orange Chair on Whistler.
"We would all do our race runs on Dave Murray and then we would all go and jump in Goat's Gully and have races down the mogul pitch. That was like our little area of the mountain that no one really ever came to," he says. "It was a really freeing time. We really didn't know how good we had it—and still have it."
Osborne-Paradis had a reference point to compare ski clubs across the region, as he lived in Deep Cove and came up to Whistler to train on weekends. During the week, he would do dryland training and go night skiing with the Cypress and Seymour clubs.
"I was getting the best of both worlds. I was skiing a lot as a young kid," he says. "The one thing that Whistler had that the ski clubs in Vancouver didn't is they didn't have Rob Boyd."
Though Boyd, the first Canadian man to win a World Cup on home snow when he claimed the 1989 championship in Whistler, was never officially a racer in the WMSC—he grew up in Vernon and joined the provincial team after moving to Whistler—his association with the community was integral to Osborne-Paradis' inspiration.
"I never questioned if you could or couldn't be a World Cup skier. People say, 'You have to believe in it before it can happen.' I never even considered it not to be an option. Not that that was my end goal, but the fact that somebody else from Whistler was on the World Cup (circuit) and had won races, it just seemed so close to home that you just kept on this path, you worked hard, and good things came," he says.
Janyk, meanwhile, started in the J4 program and progressed through the ranks, eventually becoming a three-time Olympian and hitting the podium on the World Cup and at the World Ski Championships. It wasn't, however, the pursuit of international success that has stuck with Janyk, but the sense of camaraderie the club fostered.
"It was a second home," he says over coffee at BReD. "We wanted to be there in the club cabin in Creekside. It was our hangout spot afterwards. It was a place where we felt safe, we felt comfortable and we pushed ourselves. We had tons of freedom as kids ... You could do the course and then you could go play in the trees."
Boyd was a clear inspiration to a young Janyk as well, as his historic World Cup win here helped flip a switch in the soon-to-be-seven-year-old.
"It was really magic. It helped me," says Janyk.
Inspired to give back
Early in his World Cup career, Osborne-Paradis looked to give back to the community and inspire the next generation of ski racers.
In 2006, he started out with the Get Up and Go Bursary, a $500 award to a young ski racer, and then inspired Janyk to get on board the following year. In 2007, they decided to organize the first Mike & Manny Ski Camp for the following spring.
The four-day, all-inclusive camps brought young skiers to Whistler Blackcomb who fit the criteria of the Get Up and Go award: a deep love for ski racing.
"We never picked any of the kids coming to the camp (based) on how good they were at skiing. Our whole premise was that it started with the Get Up and Go bursary, which was for the most enthusiastic. We prided ourselves on giving back to the kid that really was the most enthusiastic, really picked up their team's spirits," Osborne-Paradis says. "Through those qualifying athletes, I'm glad that there were a lot who were really good and keen, but that wasn't the goal in our camps at all."
Camp alums include current national team members Sam Mulligan and Broderick Thompson, as well as NCAA veteran Charley Field. While he and Janyk were pleased to play a role, Osborne-Paradis downplays the effect they had on their students' ultimate career arcs.
"We played a very small part in those successes. It was great that we were able to give back to athletes that excelled in our sport and that were able to continue on with it," he says.
"I'm happy to be part of the journey, but by no means take any credit for how good they are ... If they enjoyed their time and we enjoyed our time, we all won."
Janyk, meanwhile, says he follows the careers of graduates who still compete and also will occasionally cross paths with them.
"You know the ones that are still in the sport and the other ones pop up here and there," he says.
In the 10 years they ran, the Mike & Manny Camps brought through more than 140 athletes.
Bringing it back to the community
Janyk is now the program director at North Vancouver's Grouse Mountain Tyee Ski Club, a role that sees him guiding athletes who are in direct competition with WMSC's rising stars.
Though the clubs see each other regularly, Janyk doesn't feel any major rivalry between them. (In fact, Mike's Olympian sister, Britt, is married to WMSC executive director Mark Tilston.) Each club has its own philosophies, approaches and intricacies, but at their very heart, both are trying to turn athletes into productive men and women by developing not just their skiing, but their life skills as well. Volunteers make much of that progression possible, and Janyk is grateful for all the hard work they have done.
"I know the value that clubs have in communities because of the role it had in my life. For me, I don't see much rivalry because we're doing the same thing. We're adding value to the community," he says. "You think that so much of it is you—'I worked hard. I did all my dryland, I did all my goal-setting, all my visualization.' You did everything you can and you think, 'That's why I made it.'"
With that in mind, Janyk recalls bringing home his slalom bronze from the World Ski Championships in Val d'Isere, France in 2009. Even more than winning it, Janyk was heartened to share it with those who supported him in his younger years.
"It's a really good feeling to bring it back and share with the community who helped you all the way," he says. "To be on the other side, I realize that the work towards that was the reward, for sure.
"It's almost a relief to feel that you have something to say 'Thank you' with ... You always want to show people who support you that your efforts were worth it, that we amounted to something."
In addition to Osborne-Paradis, WMSC continues to have numerous representatives on the World Cup stage, including 2014 Olympic ski-cross champion Marielle Thompson; 2018 Junior World ski-cross champion, Mikayla Martin; Broderick Thompson; Jack Crawford; Brodie Seger; Cameron Alexander; Stefanie Fleckenstein; and para-alpine breakout star Mollie Jepsen, who won four medals including gold in the super combined at the 2018 Paralympic Winter Games in PyeongChang, South Korea.