A new move out to a university dorm or off-campus communal housing requires a significant shopping trip: bedding, closet organizers, kitchen goods and home decor are a great place to start.
Moving away from the family home for the first time can be nerve-wracking so we've focused on comfort, cosiness and convenience. It's important to make room for essentials like pillows and a night lamp but also leave some room for personal items that feel like home, like fairy lights and a makeup caddy. And while bigger ticket items like a mini fridge are on this list, so are very adulting picks, including wood hangers, a shoe organizer and smart device cords.
For all of these dorm room essentials and more, check out our Amazon Storefront.
The best bedding items for dorms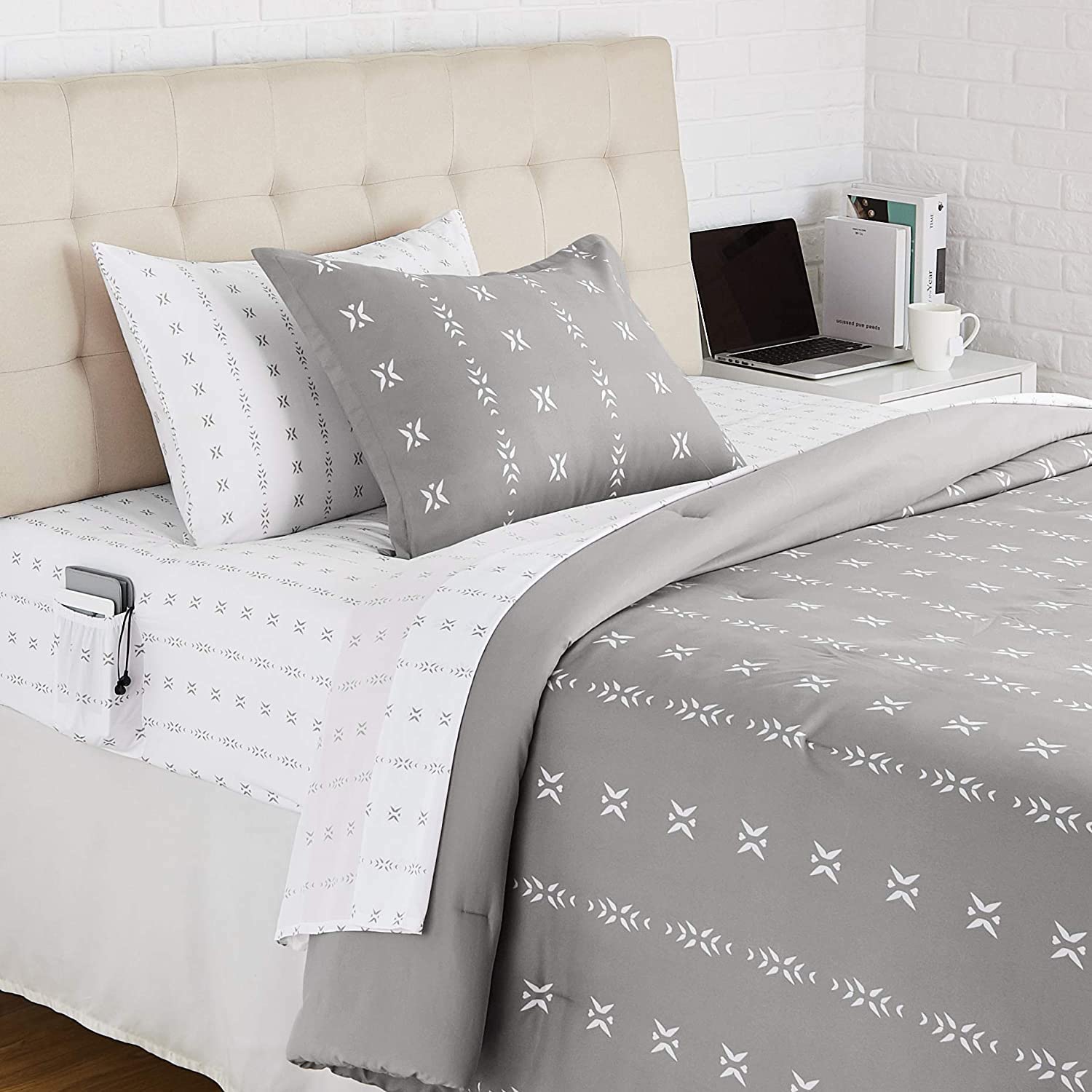 This twin bed-in-a-bag includes a pillow sham, comforter fitted sheet and flat sheet in a one-and-done set. $52.51 at Amazon.
To plump up a thin and worn-out dorm room mattress, a hypoallergenic quilted mattress pad topper offers a bit of extra padding and protection. $31.85 at Amazon.
This highly-rated 6" cool pillow for back and side sleepers is filled with hypoallergenic microfibre and made from soft memory foam. The coolness and breathability can help facilitate a deep and comfortable sleep. $47.99 for Queen size at Amazon.
More sleeping essentials for dorms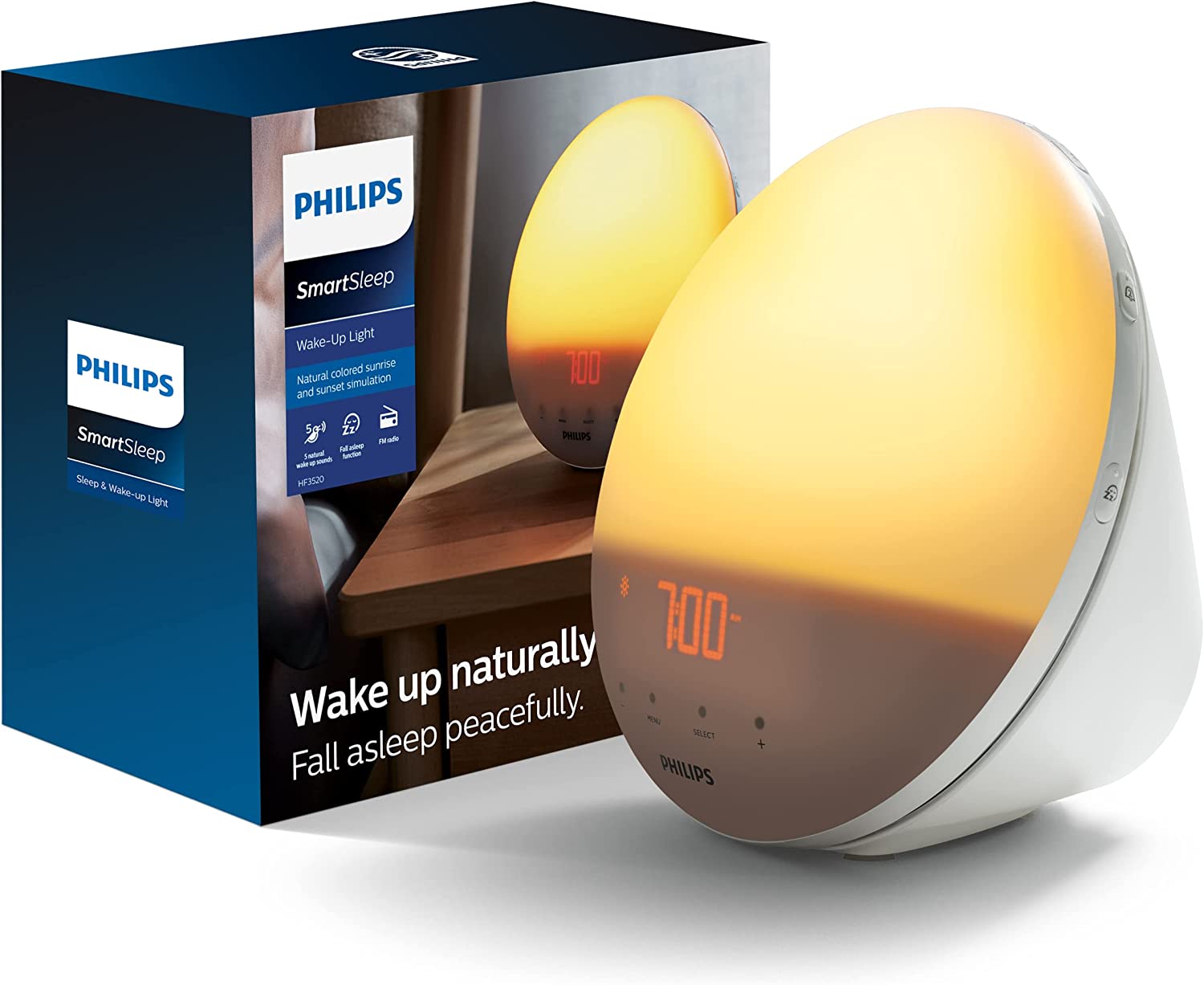 Help a teen who would win a gold medal in the Sleeping Olympics get to class on time with an alarm clock that doubles as a morning sunrise. The best in its category is the Philips Wake-up Light. It dims at bedtime, has a touch-activated "midnight light" to help see in the dark and a gentle, timed simulated sunrise feature. $135.95 at Amazon.
For light sleepers who worry that their roommate will keep them up with a buzzing laptop fan, silicone ear plugs ($12.74 at Amazon) and a silk sleep mask ($13.99 at Amazon) can help block out any nocturnal distractions.
This iHome adjustable room fan doubles as a white noise machine — soothing and cooling, without taking up too much space. $89.99 at Amazon.
If students are learning the old-fashioned way (with physical text books, rather than on a tablet), a clip-on LED book light can help a late night study session. $15.99 at Amazon.
The best bathroom products for dorms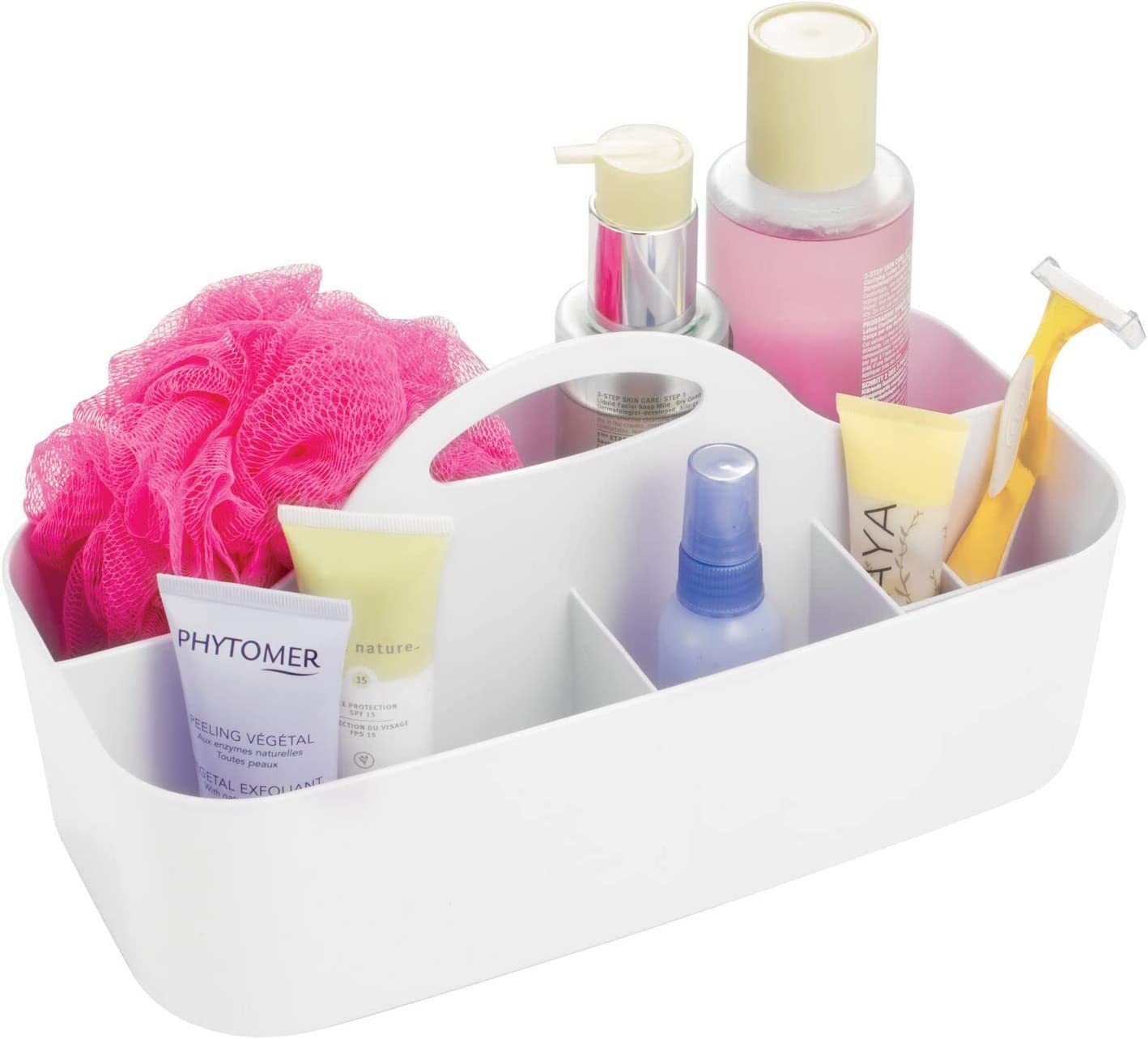 Communal livings means communal bathrooms, making a portable shower caddy an absolute must. This one has a top handle and six compartments, drainage holes and made from shatter-proof plastic. $22.36 at Amazon.
Keeping a small space neat and tidy requires organization, which can be a challenge. These tiered vanity organizers can be used for pens and cords, makeup, skin care and other bits and bobs. $20.90 at Amazon.
The key to buying towels is durability and multiplication — a quality (but not too expensive) set of four means that even if they skip laundry day, they will at least have fresh towels. $46.99 on Amazon.
The best "kitchen" items and home decor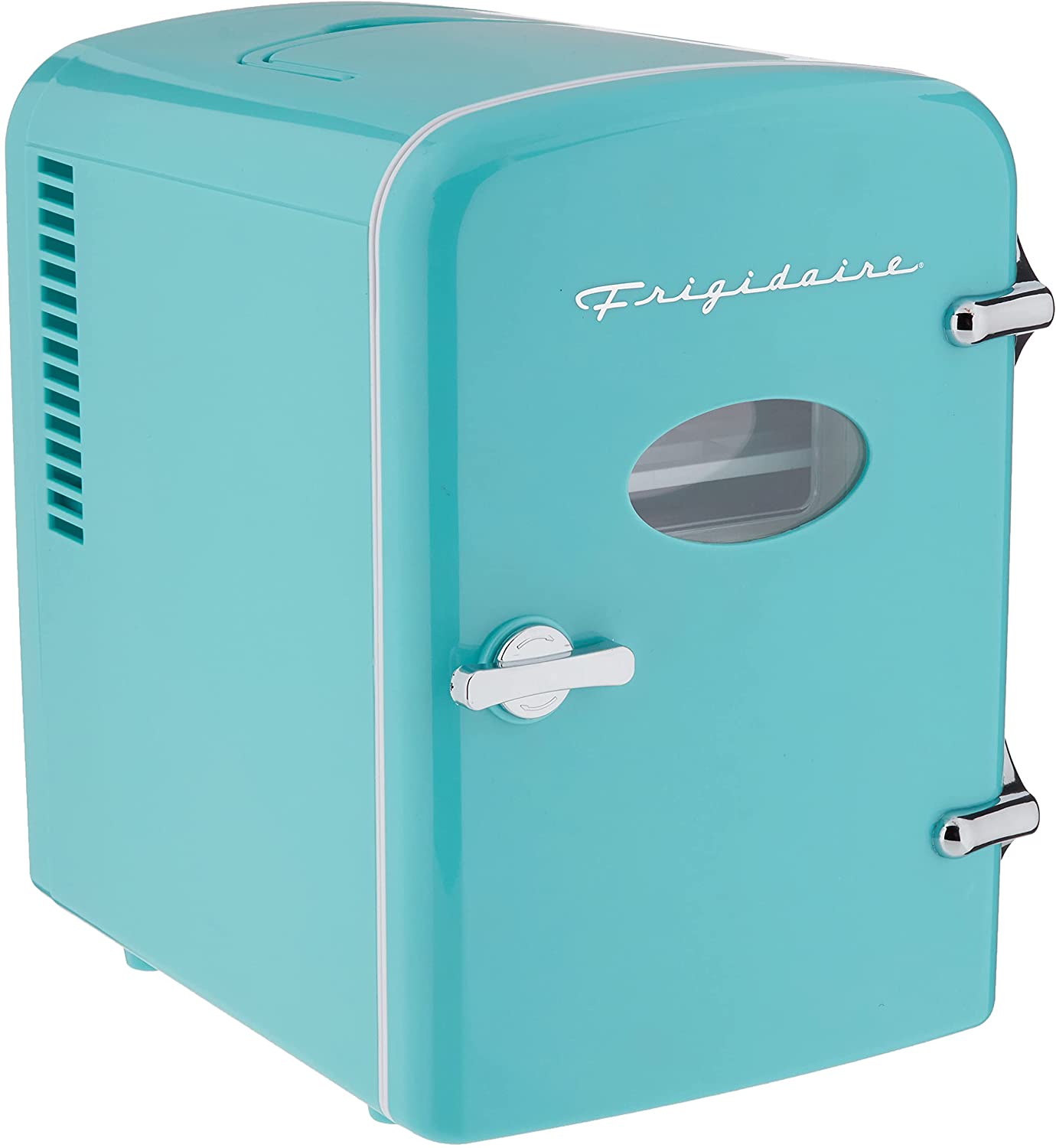 This tiny Frigidaire unit fits about six cans so not enough to store a week's worth of groceries, but definitely enough space for a selection of perishables like oat milk, kombucha, cheese strings and yogurt. $72.92 on Amazon.
For coffee, tea, oatmeal and late-night ramen, this electric kettle goes from cold to boil in seven minutes max and has an automatic shut-off safety feature. $42.24 at Amazon.
The right aromatherapy scent can be a mood changer and Vancouver-based Vitruvi makes the sleekest essential oil diffusers on the market. The classic ceramic diffuser is extremely popular, but this cylinder-shaped one is also pretty sleek and designed to work in a large room. $149 at Amazon.
This mushroom lamp went viral on TikTok and we can see why — it makes for a cute decor piece for a desk or night stand. Plus, it gives off a soft glow. $57.99 on Amazon.
To add some warmth to a stark room, start with warm fairy lights that are easy to hang and can be turned off by a timer. $11.04 on Amazon.
This stand-up mirror is a bit of a splurge but the number of selfies you'll take with this lighting (there are 20 light bulbs in the frame) is worth it. $267.29 at Amazon.
Set them up for shopping independence with an Amazon account of their own — Prime Student is half the price of a Prime membership and includes Prime video, Twitch and Prime photos. Top it up with an Audible account, which gives them access to thousands of audiobooks, podcasts and Audible Originals.
Storage, cleaning and organization solutions for dorms
Heading off to university is exciting because of the unknown: new friends to be made, new classrooms to learn in, a campus to explore — and learning how to store shoes so they don't take over a room. That last one might not be on a new student's list of "to-dos" but the super practical stuff, like laundry hampers and storage cubes, can help keep their room free from clutter.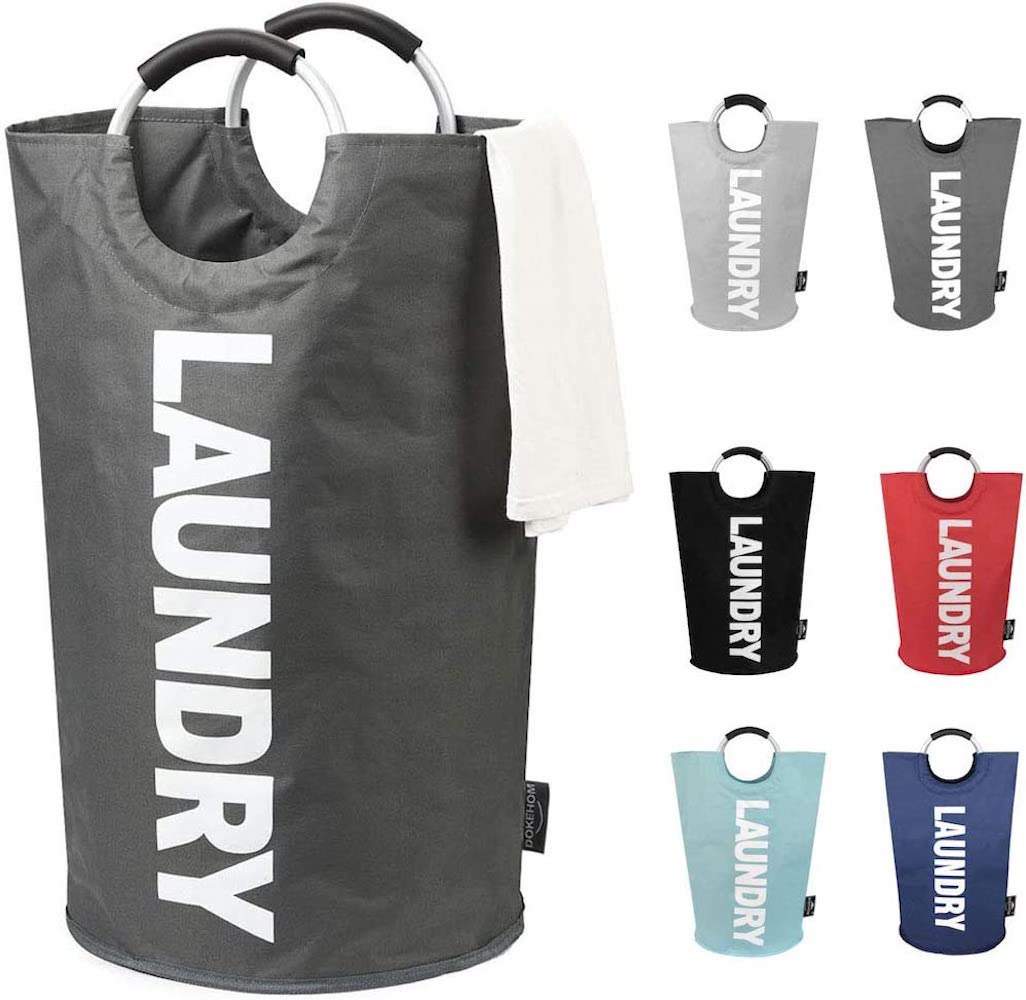 This laundry bag doubles as a hamper for dirty clothes and has an aluminum handle. It's made from double-layer oxford fabric material, to prevent tearing. $25.99 at Amazon.
To store out-of-season clothing, these under-the-bed storage boxes can be tucked away until needed. They can hold extra blankets and bedding, towels, clothing and shoes. $22.87 at Amazon.
Even if a student is only bringing a couple of pairs of shoes to school, this hanging shoe rack is a good idea because it can hold more than sneakers: store anything in the pockets, from snack food to hair products to charging cords. No assembly required. $15.87 at Amazon.
Dust bunnies and bagel crumbs are inevitable, but this Black + Decker dustbuster is compact and powerful enough to handle a small space. When they finally decide to tidy up, it will be ready. $44.71 at Amazon.
One measly outlet won't cut it when they need to plug in their myriad of chargers, which is when this power bar, which has USB ports as well as outlets, will come in handy. $26.99 at Amazon.