In the restaurant business, you can be there for a decade and then suddenly packed up and gone one day - often with a new food business ready to take your place. In Vancouver, much like in other cities around the world, our restaurants and cafes are neighbourhood touchstones we sometimes take for granted, or sometimes we blink and we miss them altogether.
To get caught up on some recent departures from the Vancouver restaurant scene, here's a look at a few noteworthy closures that have come to light this winter across the city.
Seven years after the beloved Chinatown restaurant Daisy Garden at 142 E Pender St was destroyed by a devastating fire, owners managed to complete an extensive renovation and welcomed customers once again in March 2022. Now, less than a year after the joyous rebirth, the spot cherished for its homestyle Cantonese fare has closed permanently and the business has been listed for sale.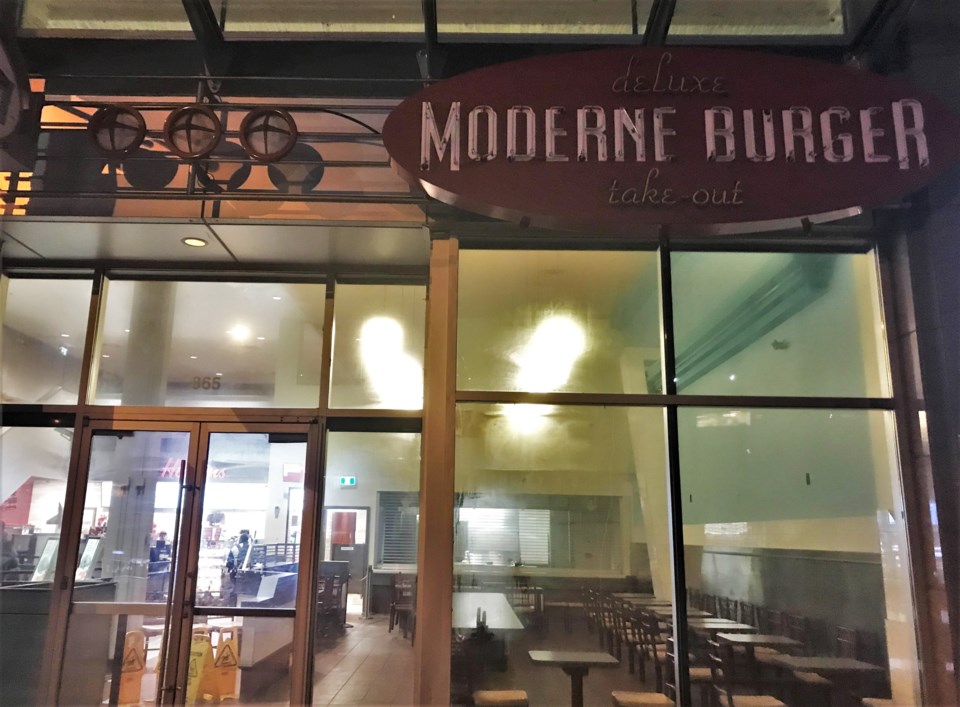 The Fairview burger joint is no more - having packed it in without public explanation. Originally the retro-styled burger diner opened in 2001 on the 2500 block of West Broadway, but in 2018 that spot shuttered due to redevelopment. However, in 2019 a new Moderne Burger opened 865 West Broadway as a scaled-down version of the original location. Moderne Burger appears to have quietly vacated the space sometime in mid-February.
Hubbub (both locations)
A Vancouver sandwich business with two downtown locations came to an abrupt end after its owner found himself in financial distress due to the pandemic. Both Hubbub restaurants, at 859 Hornby St and 420 Robson St, shuttered in early January due to unpaid rent. Owner Faisal Khan shared his story of taking over the business just as the pandemic reached Vancouver and his struggles to keep the sandwich shops afloat in the ensuing months and years.
After nearly three decades of serving cups of coffee, snacks, and lunches to people in downtown Vancouver, 888 Caffe Express closed permanently on Feb. 2. Owner Joe Abbinante told V.I.A. that along with his lease ending, one of the reasons for the decision is the dynamics downtown; even as the COVID-19 pandemic recedes, the offices in downtown Vancouver aren't as busy as they once were, partly due to more people working at home.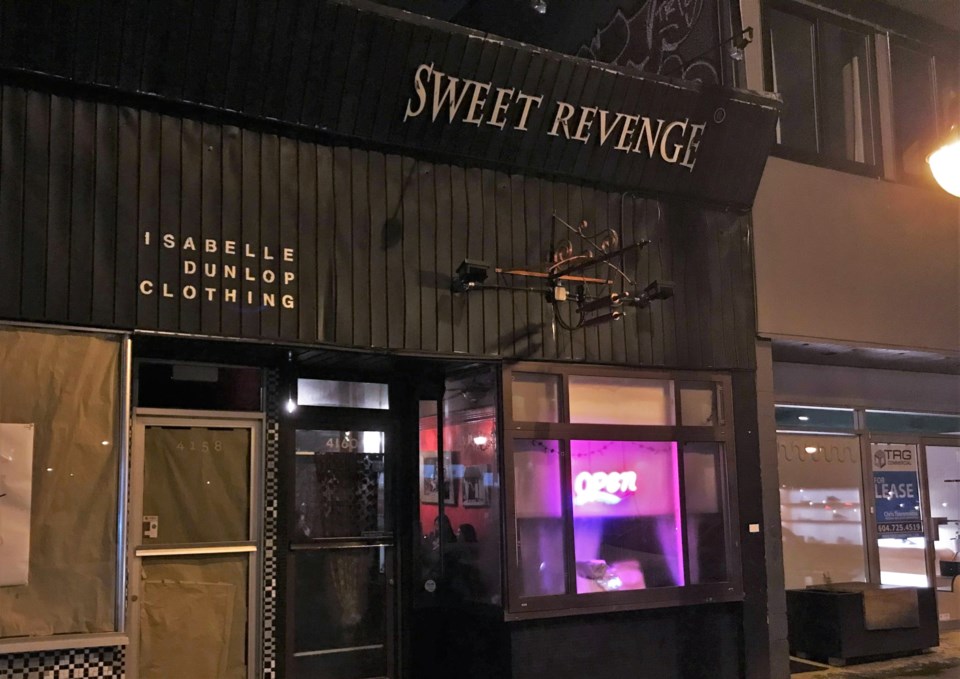 Mount Pleasant's Sweet Revenge (4160 Main St) closed permanently on Feb. 19, after 22 years. With its quirky decor, late-night hours and very specific menu (tea and desserts), it was a unique offering in Vancouver. J.S. Kim has owned the little cafe for over a decade; she said the closure is due to issues with the building.
Fans of crunchy, breadcrumb-coated fried meats and cheese will have to head to the 'burbs to enjoy a platter of tonkatsu from Katsuya, which has recently shuttered its sole Vancouver restaurant location. Katsuya, which operated at 1471 Robson St, had its last day on Jan. 22. A new spot, serving Korean pizza, has already opened in its place.
In a brief Instagram post at the end of last year, The Yaletown Distillery Bar & Kitchen announced it was "ceasing activities permanently." The bar, restaurant, and distillery, which had been operating for almost 10 years at 1131 Mainland St gave no explanation as to why it was closing but apologized for the news and thanked its patrons for their business.
Opened behind much fanfare and excitement in January 2020, the first Canadian location of Japanese import tempura chain Kaneko Hannosuke made it three years before shuttering. The 1725 Robson St location of Kaneko Hannosuke shut down at the end of 2022. The restaurant has no formal closure announcement on its website or social media, but as of January stopped listing the Robson outpost. Kaneko Hannosuke continues to operate a location - what had been the second - inside the "Tables" food court of The Amazing Brentwood in Burnaby.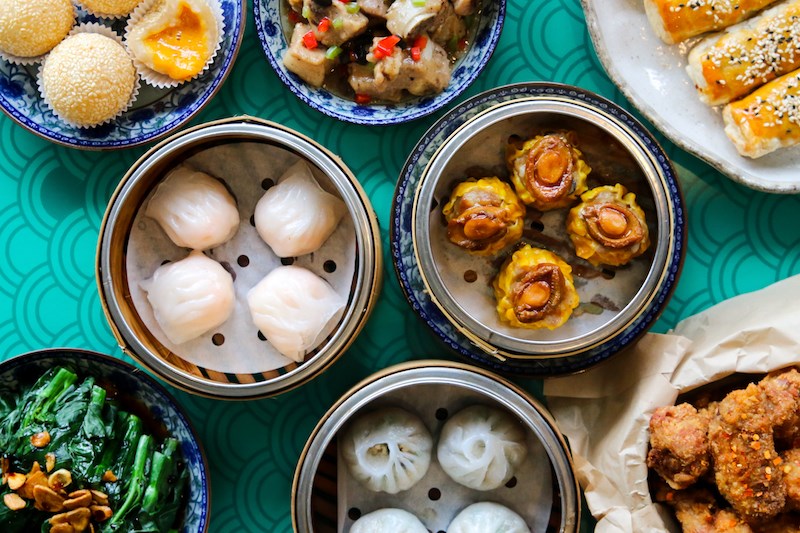 The owner says the ongoing construction for the Broadway Subway is to blame for the closure of Heritage Asian Eatery's second Vancouver location. Shutting down was "unavoidable," according to a media release from Heritage Asian Eatery, whose owner, Paul Zhang, stated: "We have tried everything available to us, but we cannot sustain these disruptions." Fortunately, the restaurant has its original base on Pender in Coal Harbour from which to carry on operations, and an upcoming location in North Van's busy Lonsdale Quay in the works.
Best known for its globally-influenced dishes on ever-changing menus, this 16-seat restaurant was intimate and homey - unsurprisingly - and was a go-to for many locals. The Mount Pleasant restaurant also was home to special pop-up events and offered a great little side-street patio in the warm months. The start of 2023 brought word Dock Lunch had gone on an extended hiatus, and the restaurant's website read that the venue was "closed for renovations for a good part of the year." However, owner Elizabeth Bryan learned as January got underway that she would not be able to re-open her restaurant in the wake of the renovations planned by the property owners.
Launched in the summer of 2021, Oh Carolina was the highly-anticipated revitalization of the Charles Grocery at the hands of local restaurant group Gooseneck Hospitality - the folks who brought us Bufala, Bells & Whistles, and Lucky Taco. The hybrid grocer-cafe had daytime fare, well-curated pantry staples, and held fun pop-up evening events. The last day of business was Jan. 15; we've got an eye on what's moving in next and who is behind the venture.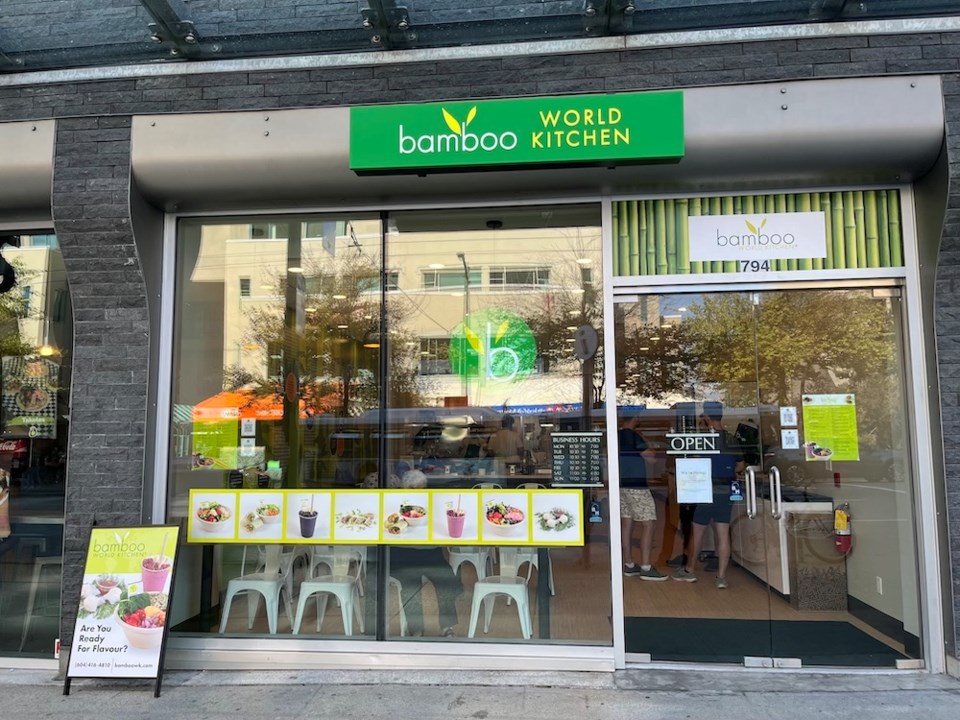 Bamboo World Kitchen, which debuted in February 2022 in South Granville and a few months later launched its second outpost on West Broadway near Oak, shuttered both its restaurants on Dec. 15, 2022. Owner Sean Flynn spoke with V.I.A. about what led to the decision to cease operations.
The "urban taqueria" restauarant at 792 W Broadway is no more. A Loz Takos operations manager and partner told V.I.A. the location shuttered Dec. 15, 2022, and indicates plans are to shift focus to an upcoming location in neighbouring Burnaby. Hi Five fried chicken is set to open in its place.
More closure-related items of note...
A couple of noteworthy closures in Surrey and North Vancouver to report, as well as some temporary closures to catch you up on.
At the end of January, owners of the South Surrey pizza and pasta spot announced the business would be closing for good after 27 years and the community is devastated. Delrios's last day of service was Jan. 22 and the restaurant's website is no longer online.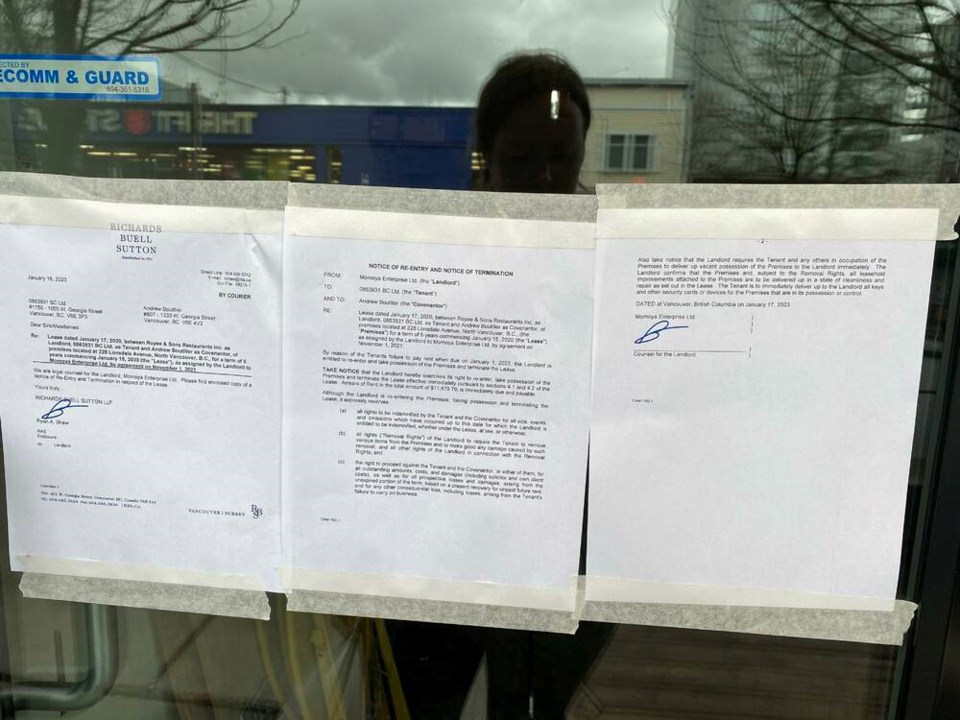 Winston – which opened in March of 2020 at 228 Lonsdale Ave. – had garnered attention for its excellent espressos and food offerings. In January, a notice to vacate due to unpaid rent was posted at the restaurant. The notice was removed, but it is unclear what has become of the restaurant, which has not updated its Instagram account since Jan. 13.
The popular Hainan chicken rice and laksa spot in the Aberdeen Centre food court is closing down after 14 years. The last day will be March 8. Owners say the outcome is beyond its control as it was unable to reach a mutual agreement with the landlord. Two of Cafe D'Lite Express' sister locations, Mamalee Malaysian Delight in Kitsilano and a forthcoming second outpost in Chinatown, will continue to run after its closure.
The second outpost of the popular daytime diner was taken out of commission earlier in February due to a fire in the building. The original Gastown location remains open, but the 3189 W Broadway restaurant remains closed indefinitely for repairs.
Closed temporarily for renovations
Craft (Olympic Village); Mahony's (Convention Centre); Tap & Barrel (Shipyards).
With files from Vikki Hui, Brendan Kergin, Nick Laba, and Allie Turner