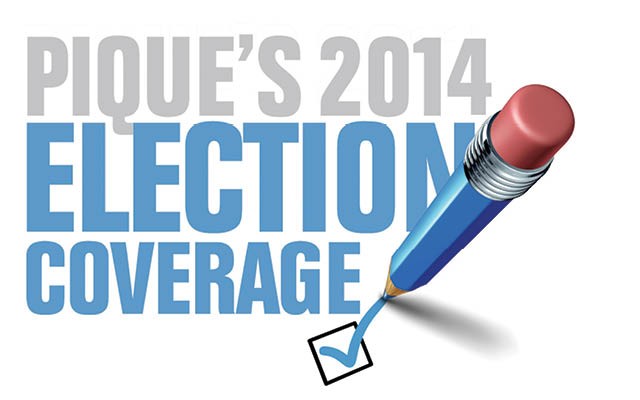 Have you heard of the Alaskan town of Talkeetna? How about Sunol, California, or even Rabbit Hash, Kentucky?
Thought not, and well, why should you? But the towns listed above have gained some notoriety because they all have a slightly different take on politics — they all have pets for mayor.
Stubbs, the cat, has been the honourary mayor of Talkeetna since July 1997 — and not only does he run the town, he has become a tourist attraction as well. Every afternoon, Stubbs goes to a local restaurant and drinks water out of a wineglass laden with catnip (clearly a vote for the legalization of marijuana).
Sunol had Bosco, a Labrador-Rottweiler mix, as the mayor for 13 years and Rabbit Hash has had a series of canine mayors as well.
So with that in mind I thought I might nominate my cat Zelda (Princess of the Northern Realms) to be mayor of Whistler. It may sound like a frivolous action, but perhaps with a friendly feline as a frontrunner Whistler might shake off its current apathy for local politics and start looking at the issues facing the resort for the next four-year term of council, or indeed the next decade.
Zelda's platform is predictable I'm afraid — she is used to having "staff" so settling in at muni hall would likely be no problem, after all cats were once worshipped as gods and they have not forgotten this, as the saying goes. She would be content with the pay rises voted on earlier for council and mayor, but would likely want to take a second look at the upcoming staff wage settlement, back on the table in 2016 after the last agreement saw a 6.75 per cent increase (that's equal to $1.5 million in increased staffing costs).
The staff wage increase before that was in 2011 — four per cent, marking the end of a four-year deal that resulted in a 17.5 per cent cumulative raise from 2007 — a deal that was based on unionized wage increases, and one that raised eyebrows and ire in the community.
Obviously, if Zelda were elected funding for Whistler's animal shelter, WAG, would be drastically increased and the term "fat cats," as it refers to politicians, would be banned as a phrase in Whistler.
Beyond that things could go on running purrfectly.
But are things perfect? Obviously not, and certainly the current mayor and council wouldn't say they are, but the fact that there are far fewer running for election than in previous years does suggest that the electorate is pretty satisfied with how things are going.
Let's take a look back at the last few years and see how we got here. The election of 2011 saw the entire council voted out and a new mayor, Nancy Wilhelm-Morden, and six new councillors brought in. This sweep reflected the town's disenchantment with a tax increase totalling 24.5 per cent in the previous three years, as well as anger over the introduction of pay parking and the operation of the asphalt plant near the Cheakamus crossing neighbourhood.
The tax increases followed an almost "perfect storm" of circumstances that saw unpopular pay-parking produce half of what was expected in revenues, a gap in transit funding of $800,000 (due to significant cost increases associated with new buses; the new transit facility; new contract terms; a service expansion; and over-estimated revenue projections), reaching build out, which reduced sources of new tax revenue, the staff wage settlement, the recession of 2008, and the decision to pay for the construction of the debris barrier on Fitzsimmons Creek in return for the ownership of the day lots land from the province, to name just some of the culprits that sent local politicians to the taxpayer with cap in hand.
Voters spoke at the ballot box and all six councillors and mayor failed to get re-elected.
The new council and mayor inherited a comprehensive service review, which outlined more than a million dollars in savings, and it found more along the way such as the decision to take a closer look at the RMOW's vehicle replacement reserve fund and determine that it had been oversubscribed — that freed up about $450,000 in 2012.
This council also decided not to pay back the $5.7 million it had borrowed from municipal reserves to pay for the Fitzsimmons debris barrier — in fact the municipality is investigating exactly how much it needs to put away in reserves each year to be prudent. Currently, as in the past, the municipality has aimed to put aside 20 per cent of its property tax revenues into reserves savings for infrastructure replacements and so on. A report on this is expected any day.
For voters in 2011, the steep tax increases, pay parking at the operation of the asphalt plant near the Cheakamus community were the hot topics. Today voters are quiet on taxes — thanks to three years with no tax increases, and they seem to have shrugged off concerns on pay parking and asphalt production — that's despite the fact that this council agreed in 2012 that all taxpayers should pay $55,000 more to ship asphalt from Squamish, so as not to use material made at Cheakamus Crossing.
But we can't shrug off the election. In the coming years we will likely face tax increases, plans need to be developed for infrastructure replacement, especially with the growing strain on the resort from growing visitor numbers, and affordability also needs to be tackled.
I can't promise a vote for Zelda will resolve all these issues, but if you don't have a voice in the election then you are not helping to keep Whistler on track.