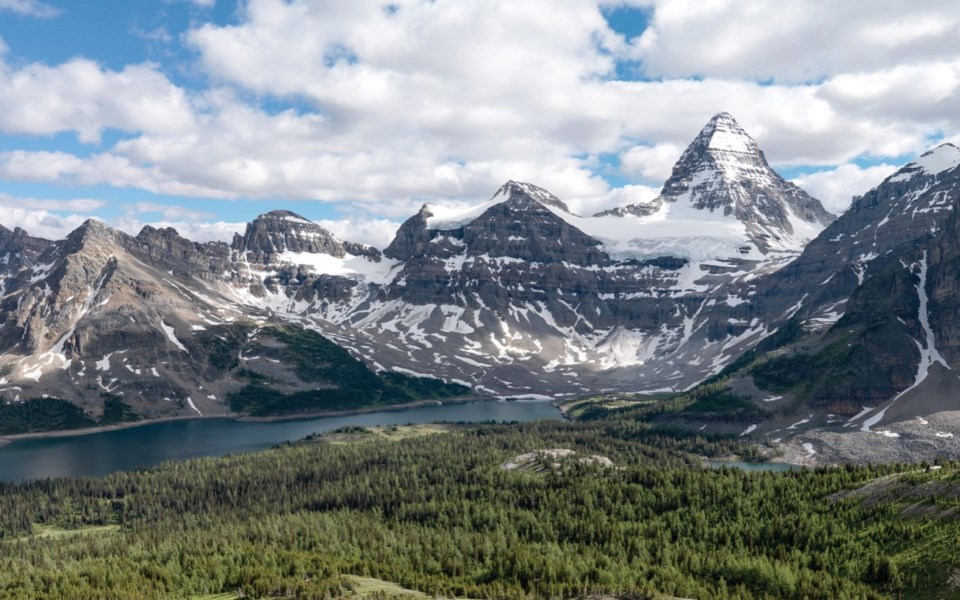 Climate change is doing a number on everyone, but most particularly on those who work in the areas of wildlife and land management. Environmental and ecological changes are happening so rapidly that it's impossible to properly plan for even the immediate future. A lot of this has to do with the fact that scientists and managers are sure changes are occurring, but are not always able to measure them as far back as they'd like in order to set a baseline for their magnitude. But what if there was a way you could know how things were before this crazy atmospheric meltdown began? Turns out there is—particularly in Canada's western mountains.
For more than 20 years, the University of Victoria's Mountain Legacy Project (or MLP; mountainlegacy.ca) has used repeat photography to explore just this type of change in Canada's mountain landscapes. Beginning with archival historical photos, MLP researchers determine the precise location from which each shot was taken, then head out to re-photograph the image. The historic and modern images are then aligned and analyzed, and the results made available to scholars, students, government agencies, and the public at large.
Working with longstanding partner Library and Archives Canada, as well as UVic Libraries, Canadian Mountain Network, and other organizations, MLP researchers look to understand how and why mountain ecosystems, landscapes, and human communities change over time. Fortuitously, Canada holds the world's largest collection of historic mountain images (about 120,000 of them—mostly as six-by-four-inch glass-plate negatives). The earliest, dating to 1861, are from the Canada/USA Boundary Commission survey along the 49th parallel, while the majority derive from mapping efforts between 1888 and the 1950s. As of 2017, MLP teams had repeated more than 7,000 of these photos to elucidate landscape-level changes in glaciation, alpine advancement, vegetation infilling/encroachment, and wildfire effects.
The project's beginnings trace to University of Victoria professor Eric Higgs and his former Masters student, Jeanine Rhemtulla, now a professor at the University of British Columbia. In 1996, while both were at the University of Alberta investigating forest change in Jasper National Park, they were standing together at a lookout over the Athabasca River when Rhemtulla remarked that it would be interesting to be able to see what the valley looked like a century ago.
This notion was repeated in passing to park warden Rod Wallace, whose response was that he thought a box of photos taken by surveyor/cartographer Morrison Parsons Bridgeland back in 1915 might be gathering dust under someone's desk. Higgs and Rhemtulla found it and dove deep into the 735 mesmerizing images, figuring out where Bridgeland had been standing when he took them, and then re-shooting more than 100 in the next few years. The "Bridgeland Repeat Photography Project" eventually morphed into the "Rocky Mountain Repeat Photography Project," which in turn begat the MLP.
Mary Sanseverino, a research associate with MLP (one of four staffers, three of whom, like Sanseverino, have a computer-science background) speaks passionately of every place she's been able to visit for the project, and gives outreach talks to students, other researchers, mountaineers and the general public on the MLP's work. She happily explained to me how a typical re-creation is done.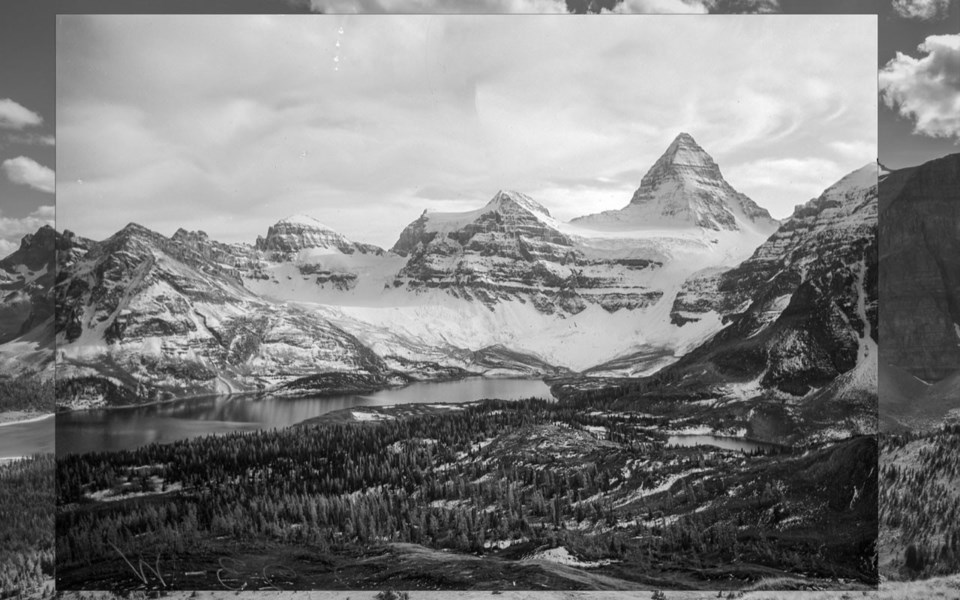 "To start, you have to do a lot of work before even stepping out the door," she notes. "In the end, for every hour in the field, you'll spend three to five hours at the computer—obtaining and preparing digital copies of historic images, figuring out where they're taken from, then dealing with what you bring back."
Once the location is determined, images are grouped into shooting "stations"—e.g., five shots in different directions may have been taken from one single station. Then 8.5-by-11-inch prints of each shot are made and taken into the field. Using the photos and knowledge of the original camera, an MLP crew can line up a station to within a metre of where the photographer once stood. "From the photo we can see the angle and field of view," says Sanseverino. "And so, if I know the size of the negative, which I usually do, I can also tell the focal length. In these old shots it's mostly 100. Then we try to go a little wider on the re-shoot to avoid distortion in the corners."
Not only is it a technical process, but an expensive one to put crews in the field, so working efficiently is key to using limited funding as expeditiously as possible. "If you can re-shoot six places in a day that means you've really nailed your stations beforehand and probably also have a fast helicopter pilot; more typically we'll get two to three stations done in a day," she says. "We also take wind speed and other field observations of the environment. Then there's post-production alignment, the analysis of the changes we see, and the curating of the material. It's a lot of work, but pretty rewarding because of the amount of information generated."
With such a comprehensive set of mountain photography to draw from, and the obvious effects of climate and land-change history the recreations depict, not only do wildlife and land managers, ecologists, and geologists have much to learn from the MLP, but so does the world.
Leslie Anthony is a Whistler-based author, editor, biologist and bon vivant who has never met a mountain he didn't like.