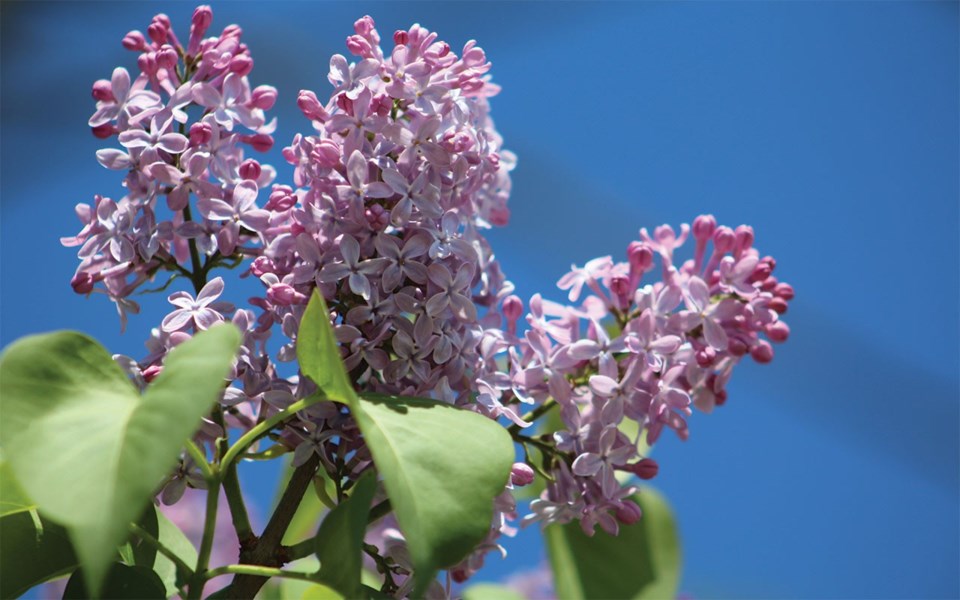 It's spring in northeastern Europe and I'm surfing the lilac blooms north, starting from, and finishing in Finland.
Several years ago, I followed the migratory birds south in the fall, across France (
Pique, Sept. 27, 2015, "Taking the Road less Travelled")—this time the journey is inspired by flora.
Twenty-seven years after the collapse of communism, former East Block Poland, as well as the ex-USSR Baltic States are still quite monotonously drab, so the flowers provide welcome respite from the grey and green of the countryside.
Another colourful accent is provided by the postage stamps that I collect en route, as I wander from post office to post office seeking additions to my lifetime collection. They are the ideal souvenirs for a bike traveller, as they add virtually no additional mass to the 7.5 kilograms in my panniers!
To enjoy the lilacs at their peak, one must gain almost a line of latitude daily (110 kilometres as the crow flies). Transposed on a map of B.C, I cover the latitudinal equivalent of Whistler to the Yukon border in 12 days, not difficult without mountains or headwinds to slow progress.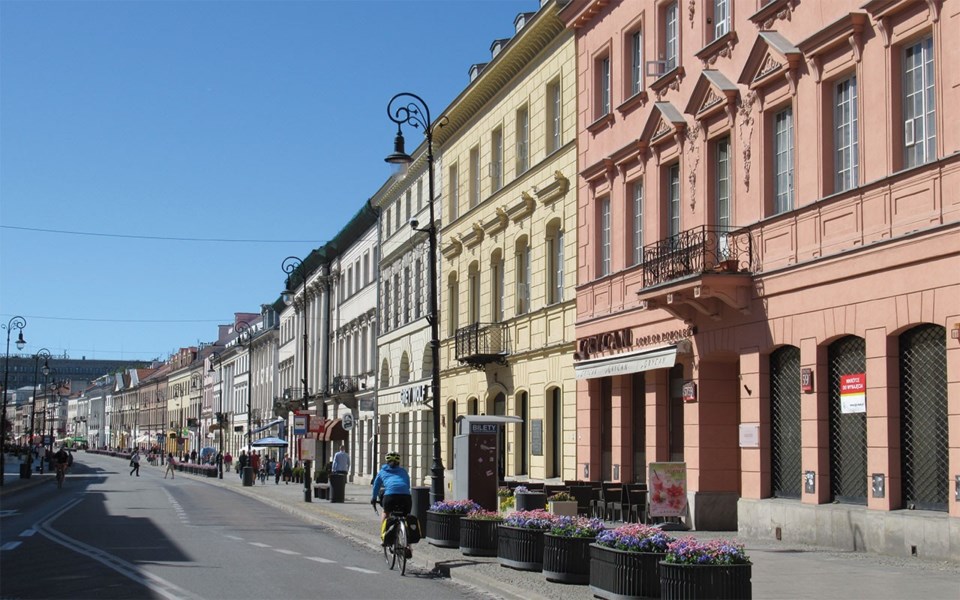 For the first couple of days I'm accompanied by my partner Hisano Motohashi. But she unfortunately develops a swollen knee that, though rectified by adjusting her cleat position, still results in her having to take a few days off to recover. As she has to return to Warsaw to get her passport back anyway, it works out well and we plan to reconnect in Latvia.
I proceed alone across rural Lithuania, enjoying the time warp of its bucolic low-tech culture, where the locals still carry water on their bicycles or on their shoulders.
My idyll is interrupted by a harrowing detour through the chaotic traffic of the capital Vilnius in the hopes of reconnecting with Hisano, but alas I have risked my life for nothing as she missed the bus from Warsaw. Doggedly determined to rejoin me, she'll catch up two days later in Balvi, Latvia, travelling by bus, train, bike and taxi.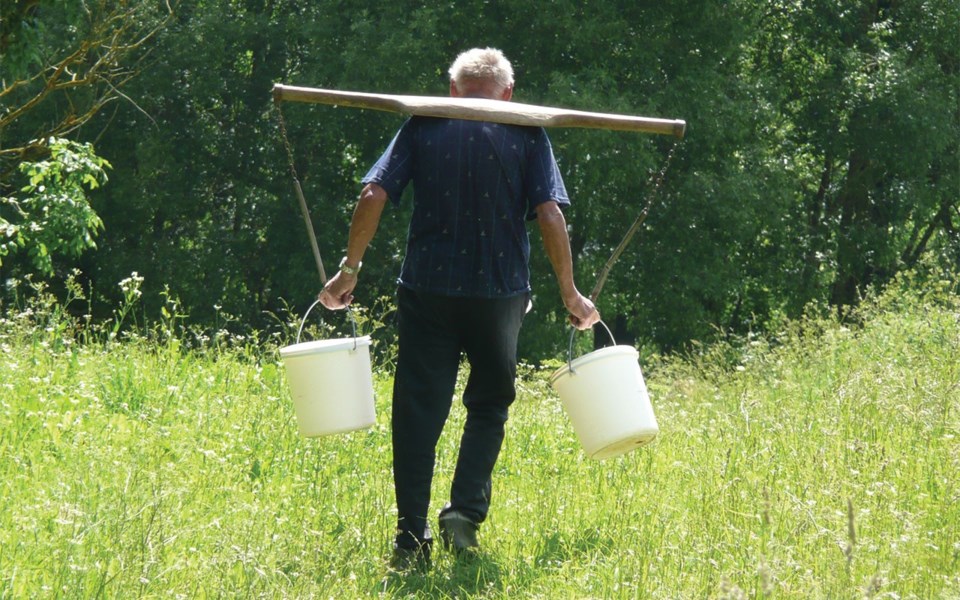 But there, awaiting her arrival, I coincidentally experience a "joint problem" of my own—the frame of my bike has suddenly cracked below the handlebar stem. Fortunately for me, it could not have happened at a better place or at a better time. It is 3 p.m. on a Thursday, in the only town I've seen all day, in front of the only tourist information booth I've seen in 300 km, where surely I can find someone who can speak English.
Sure enough, Ineta speaks fluent English, and contacts the local auto-body repair shop down the street. Twenty minutes and €6 (about $9) later, my bike is as good as new. As a minimalist, I am reluctant to buy new things more substantial than postcards and stamps, so the average age of my 14-unit bike fleet is now over 20 years.
It's not a huge surprise, then, when an old frame spontaneously fails; in fact, lately it has become an annual event, the others occurring in France, Whistler and New Zealand. This trip, I'm riding a bike 25 years old that has travelled 48,000 km with loaded panniers. Although it may sound like a cycle tourist's worst nightmare, frame failure is really a rather minor inconvenience compared to other possible mechanical issues. Riding as I usually do in rural and remote areas, I can be hundreds of km from the nearest bike shop, but am rarely very far from someone who can weld steel.
Reunited, Hisano and I ride east from Balvi because we have an appointment with Russia.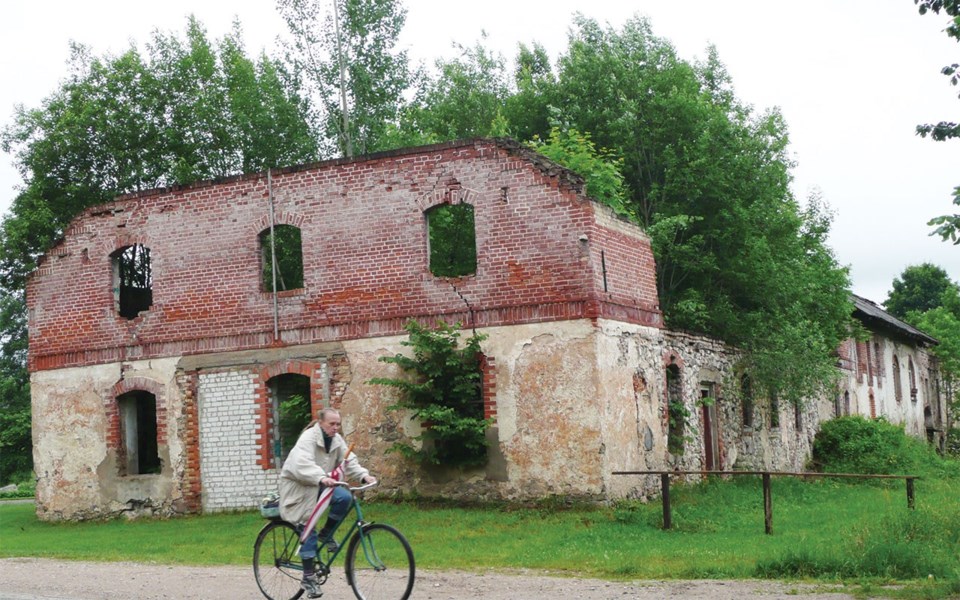 Pick up Pique next week, or go online to piquenewsmagazine.com to read how Tom navigates through Russia as his bike odyssey continues. Part 3 will run April 4.