Iceland is known as 'Land of Ice and Fire' — and for good reason.
The country has some of the world's largest glaciers as well as a number of active volcanoes, making it a truly extreme destination. What's more, over 80 per cent of the island is uninhabited. For travellers who are looking to explore, the land offers stunning black sand beaches, crashing waterfalls, glacial lagoons, and much more. From ice climbing to scenic hikes, northern lights viewing experiences to hot springs, there are endless things to discover.
On Feb. 25, the awe-inspiring Nordic nation dropped all of its COVID-19 entry restrictions, which means that all visitors, regardless of vaccination status, are welcome to the country. There is no longer a requirement for a PCR test to board aircraft and no testing or quarantine upon arrival, either.
Iceland has also relaxed coronavirus rules within the country, including restrictions on gatherings and quarantine requirements following infections.
Right now, Icelandair has dropped prices on its return service between its capital city and Vancouver. Locals can enjoy a direct flight from Vancouver to Reykjavik and back for under $700 CAD return.
For example, locals can fly on Saturday (Jun. 4) and return on Monday (Jun. 13) for a total of $672.64 CAD including all taxes and fees.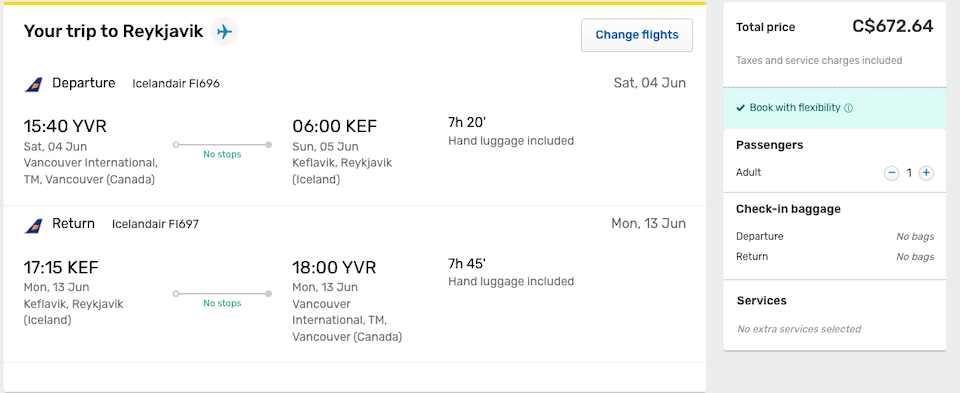 There are several other date combinations offering similar pricing, however. Go to Skyscanner to have a look at the lowest fares and then navigate to another website to book from the selections you see on the next screen. You'll see that there are variations on price based on the supplier and you may feel more comfortable booking directly with Icelandair than through a third party.
The example below gives you an idea of the price differences. Skyscanner allows you to see the best fares available from each.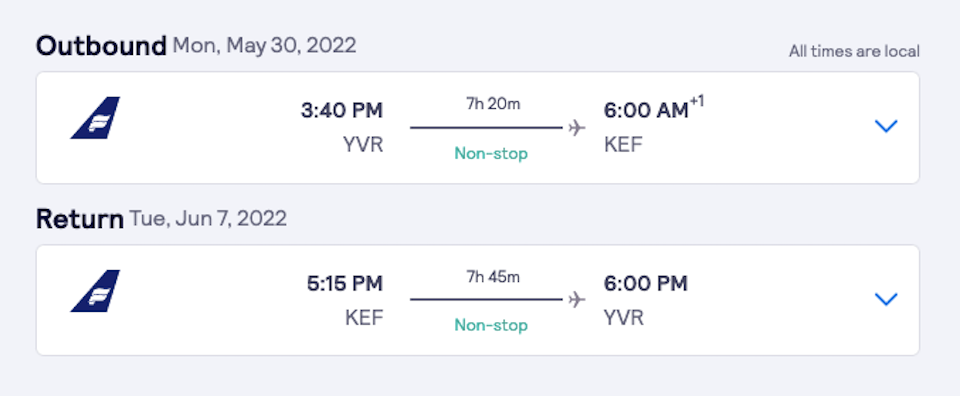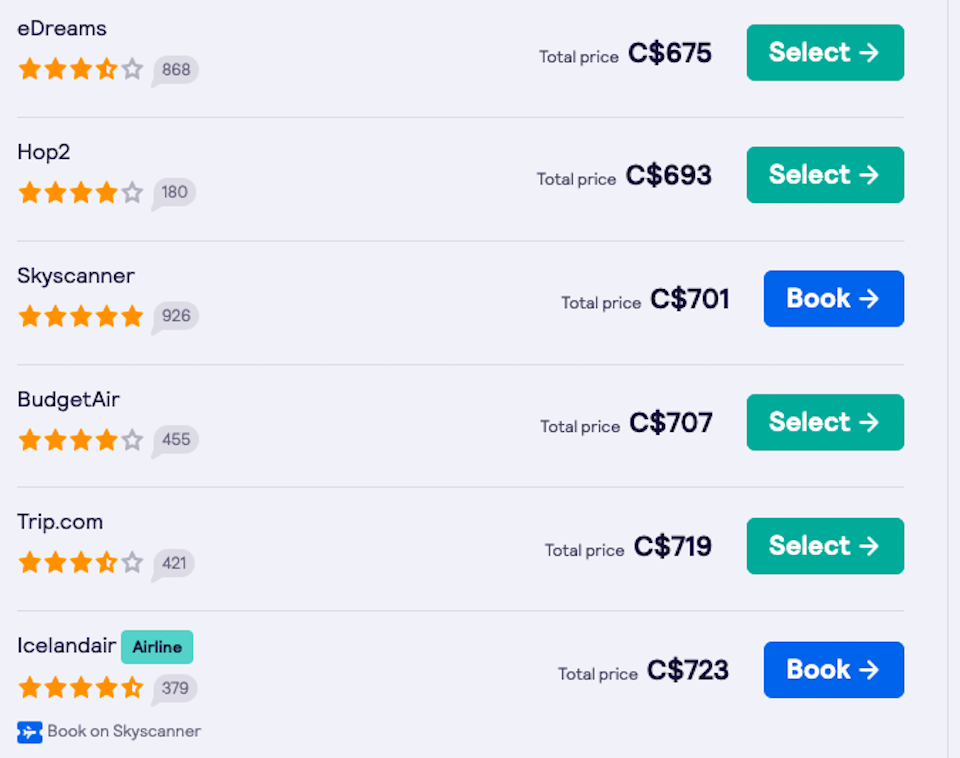 Metro Vancouver residents: What to know about travel right now
Disclaimer: Vancouver Is Awesome does not support travel during the non-essential travel advisory. Many foreign governments are implementing strict travel restrictions due to the spread of the Omicron variant and international transportation options may be limited. As a result, you may have difficulty returning to Canada.