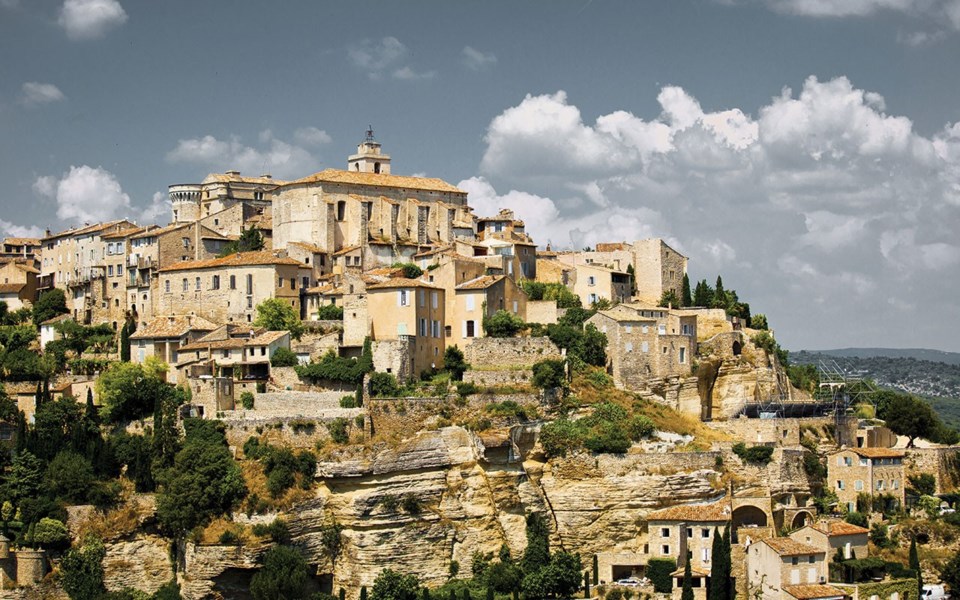 As I cycle over the crest of a steep hill and arrive at Frigolet Abbey, three monks exit the gates, looking elegant in their long, flowing white robes. I fumble for my camera and one of the monks says, in impeccable English, "That will be $50, please." Then he smiles widely before continuing with his colleagues down the windy road between olive groves.
They are Premonstratensians, a Roman Catholic order also called the White Canons because of the colour of their clothing, who established a community here in the 1800s. They were expelled when French anti-clerical laws came into effect and driven further into exile during the German occupation of the First World War; they returned in 1923.
It is an enchanting and tranquil place, belying its 1,000-year history fraught with religious oppression and political persecution against Benedictine monks, Hieronymites, Augustinian friars and others who practiced spirituality here.
Our journey through Provence is providing fascinating insight into how religious wars shaped French culture, balanced with the simple pleasure of riding through fragrant pine forests and exploring charming villages, like Remy de Provence. We stop at the weekly market, where craftspeople sell lovely linens, hand-carved olive-wood boards and ceramic bowls glazed to look like lavender fields.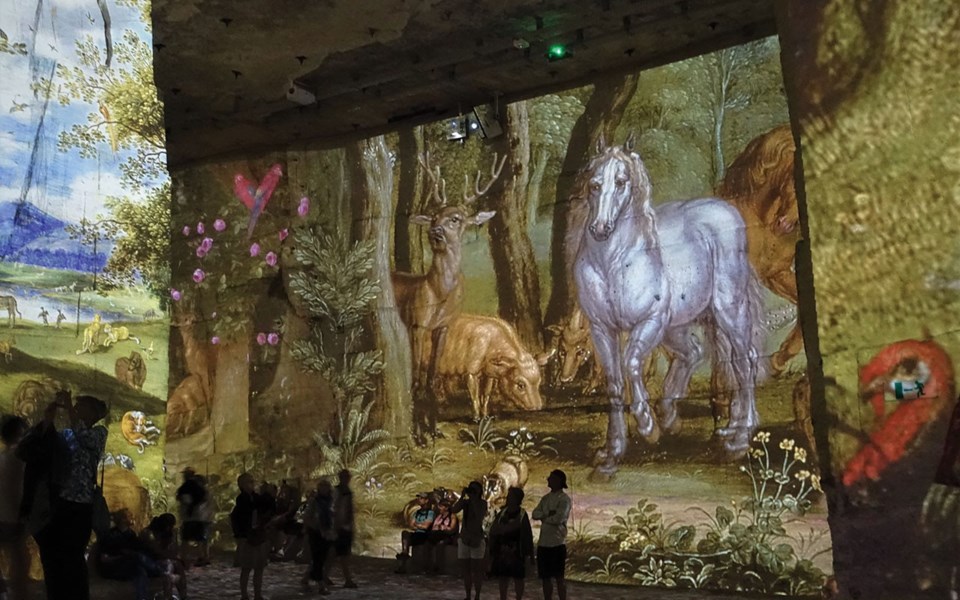 The food section is a work of art: plump figs, radiant radishes and glowing tomatoes, sausages and cheeses and fat loaves of bread. There are enormous slabs of nougat, fluffy as clouds and laden with roasted pistachios and almonds, in flavours like caramel and framboise. I envision grabbing armfuls of items and, in the evening, bodychecking the British cook out of our vacation accommodation barge galley and installing my sister, who is an excellent chef, to create a dinner worthy of our locale.
Instead, I get back on my bike to pedal hard up a narrow road carved into cliffs with hairpin turns and grades of up to eight per cent to Beaux de Provence. It has a spectacular position in the Alpilles Mountains, set atop a rocky outcrop that is crowned with a ruined castle. And it has 22 "historic monuments." No wonder it is officially classified as one of the most beautiful towns in France.
But it is so overrun with tourists (my group included) that it almost doesn't seem real. Only about 30 people live in the upper part of Beaux and less than 500 in the whole commune. It hosts more than 1.5 million visitors a year, giving it the feel of an open air museum.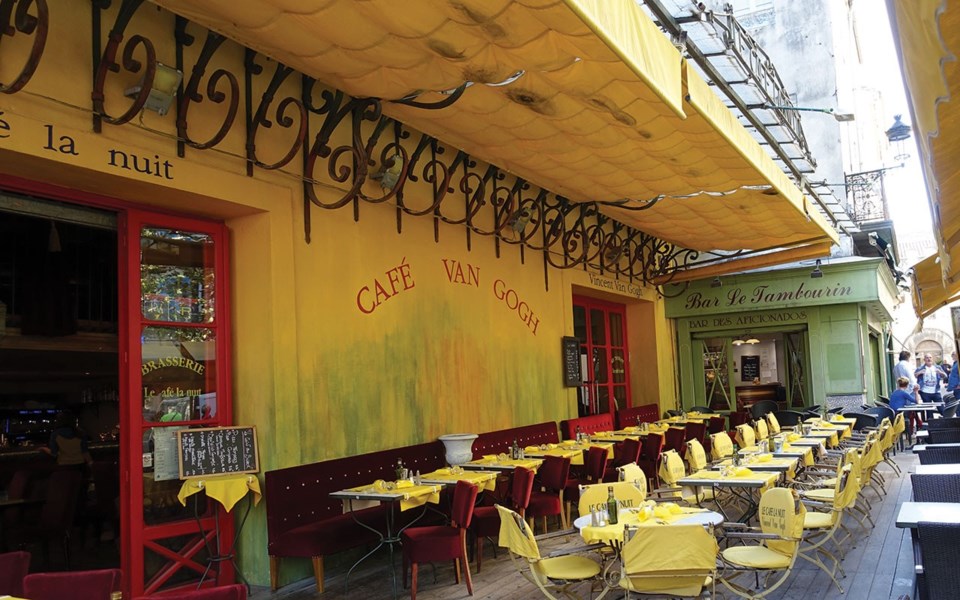 More appealing is the nearby Carrieres de Lumieres: limestone quarries transformed into a stunning multimedia theatre. We walk into a dark, chilly, massive set of spaces in which 100 projectors display constantly changing images over 6,000 square metres of quarry walls, floor and ceiling and surround sound plays complementary music.
Works by 16th century artists are set to Vivaldi's "Four Seasons" (a perfect pairing with Archimboldo's paintings called The Seasons, which feature faces composed of fruits and vegetables) and then Led Zeppelin's "Stairway to Heaven."
It packs a sensory punch.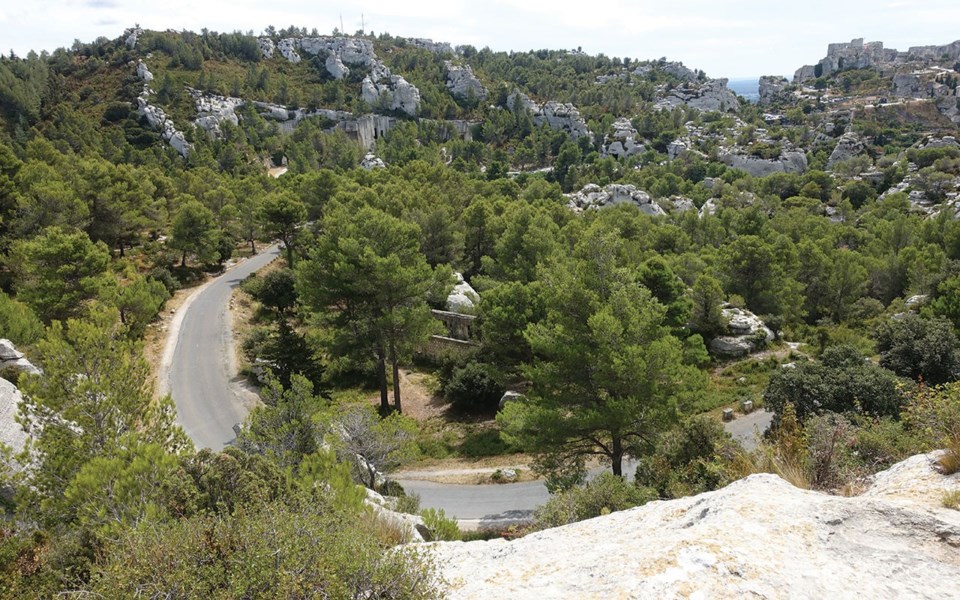 Still, I notice a few people in our group nod off; we have cycled many kilometres today. And there are 30 kms more to go to reach Arles. To get through town to the river where our barge awaits, we navigate rush-hour traffic, roundabouts with horn-blasting drivers who hog the road (I can feel the heat of car engines on my legs) and, when there is no shoulder at all, compete with pedestrians and dogs on the crowded sidewalks. A few people fall down but luckily suffer only minor scrapes and bruised egos.
I never thought I'd be so happy to see Caprice! I nibble some nougat to calm my nerves.
A local guide takes us on an entertaining walk around Arles, a thriving city during the height of the Roman Empire. The amphitheatre built in 90 AD was big enough to hold 20,000 good Romans to watch gladiatorial battles and chariot races. According to our guide, losing gladiators weren't always killed—unless the crowd urged the winner's owner to ask for the death. A brutal spectacle, as ancient Roman philosopher Seneca said.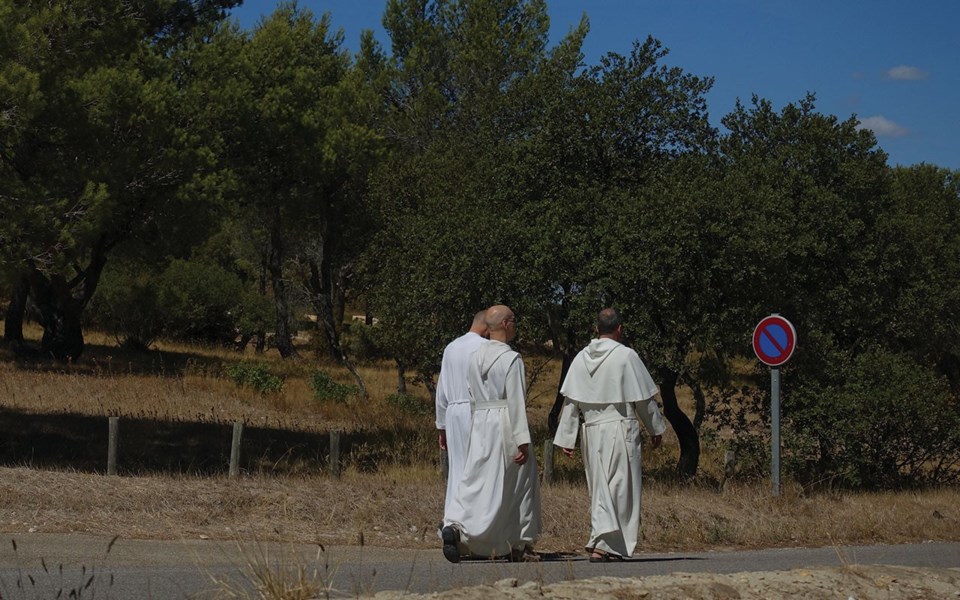 Now a UNESCO World Heritage site, Vincent van Gogh painted it in its current incarnation as a bullfighting arena.
We see many places that inspired van Gogh's masterpieces in the last years of his short life, including the hospital where he went after chopping off his ear and sending it to his mistress; she was not amused. And the café that inspired Le Café le Soir. The cafe is vibrant yellow now—to match the painting—but who knows what hue it really was back then. Van Gogh was known to imbibe large amounts of absinthe, which could have affected his perception of colours. (His addiction also contributed to his lack of popularity amongst the locals, who were already horrified by his heavily Dutch-accented French, his scraggily beard and lack of personal hygiene.)
Our last couple of cycling days take us through the protected wet lands of Camargue, which borders the Mediterranean Sea. We ride through salt water lagoons, mounds of maritime pines and immense groves of sycamores. We see black bulls, which are bred for fighting; the famous wild white horses, one of the oldest breeds in the world; and marshes filled with flamingoes.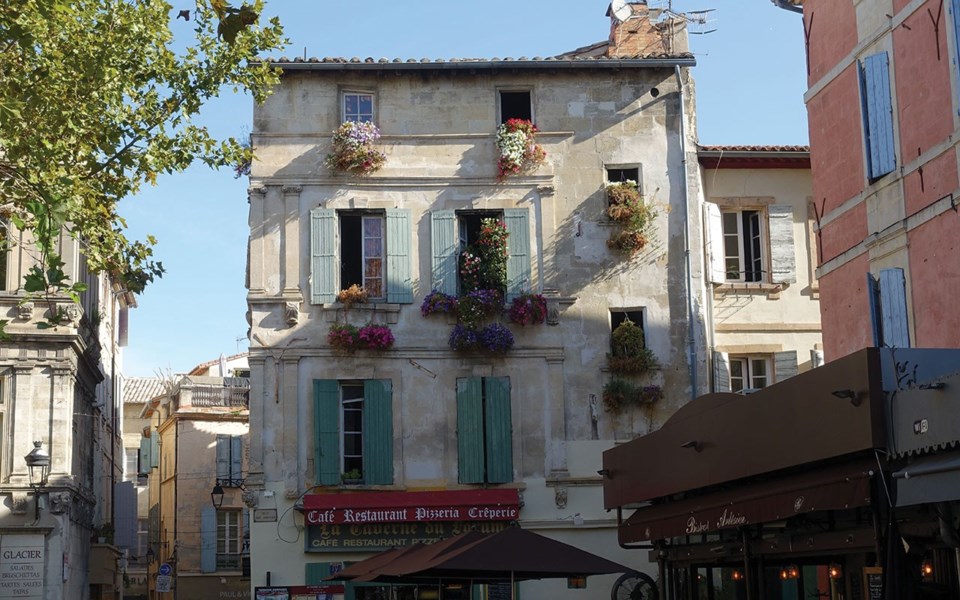 Once back on the barge, we cruise for a few hours (getting stuck at one point!) to our final destination: Aigues Mortes (Dead Waters), France's most perfectly preserved walled town. We stroll enchanting serpentine streets, eat ice cream in flavours of violet and lavender and ride the antique carousel.
When it's time to depart the barge, we're sad to say goodbye to our new-found cycling friends. But we are not unhappy to take leave of our tiny cabin or the British cook. Bye, bye, bateau. A bien tot, Provence.
To read Part 1 of Virginia's trip go to www.piquenewsmagazine.com for May 9.