Vancouverites looking to travel to Japan's largest city on the cheap may want to book their tickets right now.
Canada's two largest airlines appear to be battling each other to offer the best deal to Tokyo as both of them currently have the destination on sale.
Air Canada is offering reduced base fares on nonstop, direct round-trip flights from Vancouver International Airport (YVR) to Narita International Airport (NRT) for travel from Feb. 1 to Nov. 30, 2023.
For example, a Vancouver flight departing on Sept. 30 and returning on Nov. 12 costs $1,445.66 including all taxes and fees and both flights are direct.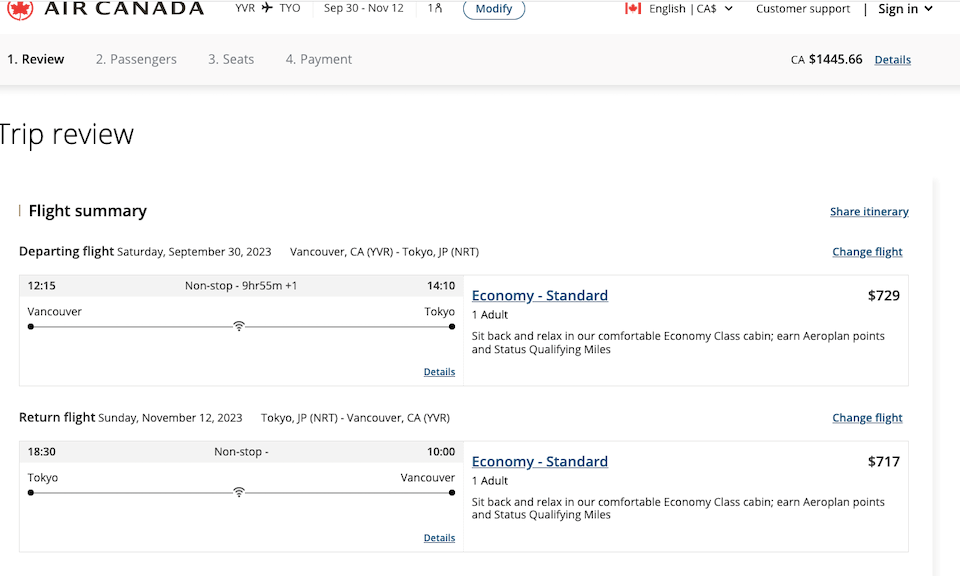 Get even cheaper round-trip Vancouver flights to Tokyo, Japan with WestJet
WestJet is also offering "limited-time discounted fares" to Tokyo, which is the airline's newest destination.
In November 2022, WestJet announced a new codeshare agreement with Japan Airlines (JAL) that allowed its "WS" code to appear on JAL-operated flights between the two airports.
While the direct option is convenient, travellers can expect to pay over $2,000 for return, direct airfare.
For travellers who don't mind making a stop or two, WestJet's sale provides discounts on round-trip service to the popular destination for travel from April 29 to Oct. 28, 2023. Tickets must be booked by Jan. 24 at 10:59 p.m. to take advantage of the offer.
For example, a flight that departs YVR on June 7 and makes stops in Kelowna and Calgary on the outbound journey and then makes one stop on the return in Calgary costs $1,289.62 including all taxes and fees. While there are two stops on the way out, the one in Kelowna is just over an hour and the one in Calgary is under four.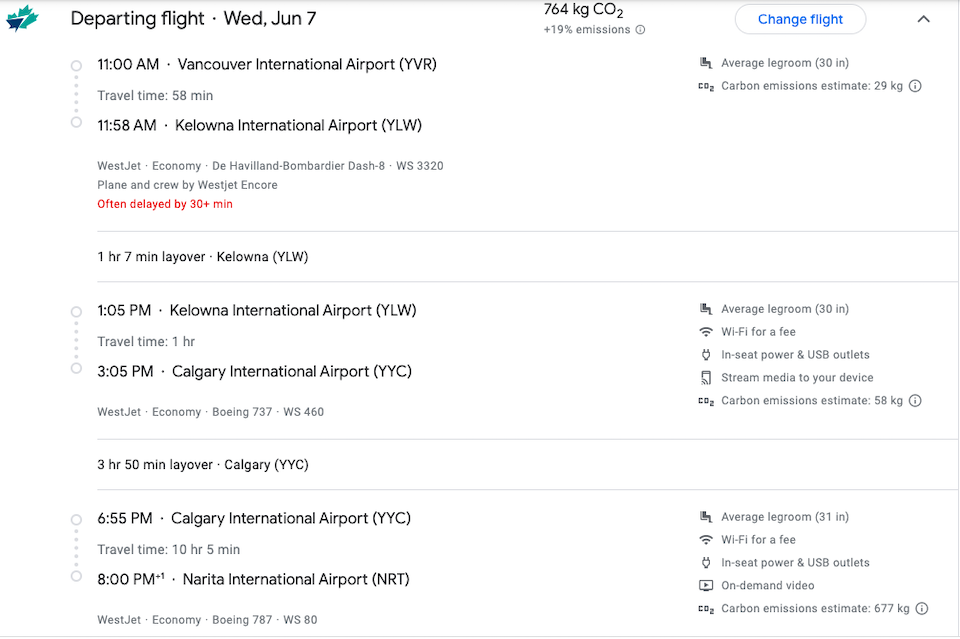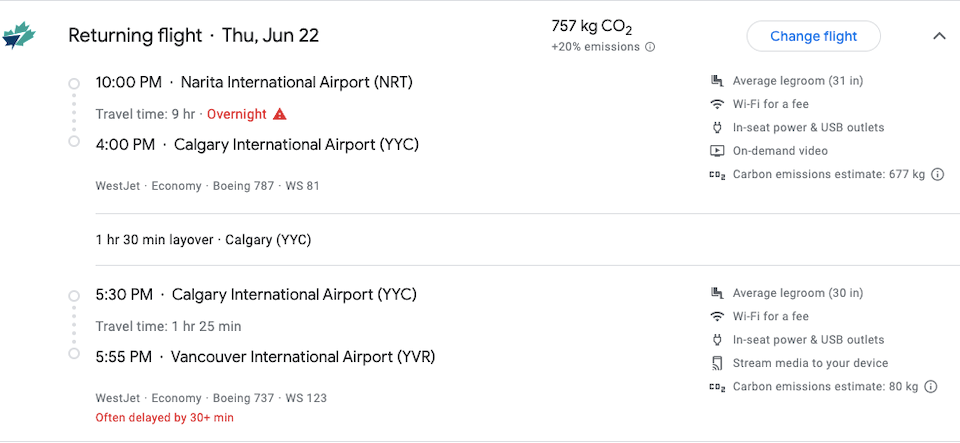 Tokyo is the largest city in Japan and offers seemingly endless things to see and do. From breathtaking temples and shrines to elevated dining experiences, exciting nightlife to peaceful gardens, there is something for everyone to enjoy.
The city has a vibrant, bustling atmosphere, and many locals don extravagant styles on its streets. For instance, the Harajuku style includes a variety of brightly coloured clothes, garish costumes, teased hair and sky-high shoes.
Visitors may also explore Mount Fuji, the Ghibli Museum, the Zao Fox Village, Tokyo's Robot Restaurant, and much more.