Ever wanted to hike a thousand-year-old pilgrimage route through the hills of northern Spain? There is, perhaps unsurprisingly, an app for that. Several, in fact.
Every ounce of weight counts when you're lugging a pack along the Camino de Santiago, also known as the Way of Saint James, and an increasing number of modern-day pilgrims are choosing to rely on digital gadgets rather than carry a guidebook as they make their way to the city of Santiago de Compostela in the northwest corner of the country.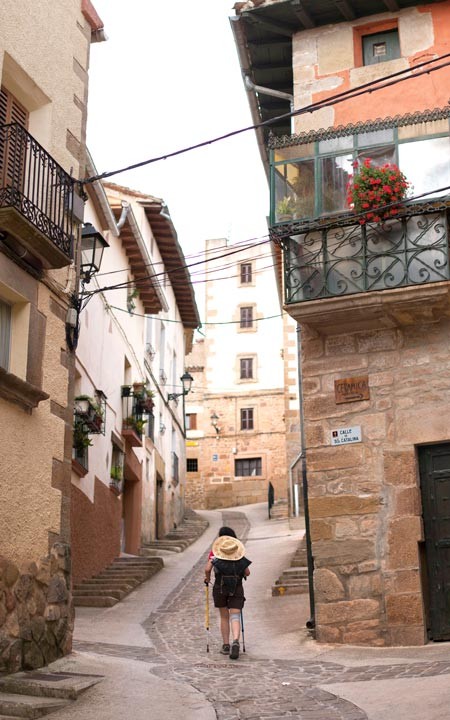 PHOTO FROM SHUTTERSTOCK.COM - A PILGRIM of the Camino de Santiago crossing one of the many villages along the way.
Today's pilgrims, known as peregrinos, have things quite a bit easier than their counterparts did back in Geoffrey Chaucer's day.
Apart from ready access to hot water, it's hard to get lost when there's a GPS device in your pocket, or feel lonely when you can keep Facebook friends abreast about the state of your feet or live tweet your journey of personal discovery.
You can even log on to Netflix and watch Martin Sheen make his own progress along it in the recent film The Way if in need of a jolt of inspiration.
But there still isn't a lot technology can do yet when it comes to shouldering a heavy backpack and walking day after day under the unforgiving Spanish sun.
The 800-km Camino Francés, which begins in the town of St. Jean Pied-de-Port on the French side of the Pyrenees Mountains, is by far the most popular of several Camino routes snaking across Europe to Santiago.
PHOTO FROM SHUTTERSTOCK.COM - A post mark along the Camino de Santiago.
The city is said to be home to the grave of the apostle Saint James, whose remains were allegedly discovered by a shepherd after angels sent his beheaded body back to Galicia by boat.
Non-believers, on the other hand, argue this was likely just a cynical ploy by Vatican strategists in order to successfully rouse popular support for driving Islam out of the Iberian Peninsula and back to Africa.
In any case, Catholics believe all their sins will be forgiven by making the pilgrimage, and during the Middle Ages, roughly a quarter of Europeans would typically make the dangerous and debilitating journey to the Santiago de Compostela Cathedral.
Ironically, while people across the world are now abandoning the church in droves, hiking the Camino has become more popular than it has been in centuries. While the Way had largely fallen by the wayside by the 20th century, with only a few hundred people a year having completed it during the '80s, it now typically attracts nearly 200,000 trekkers each year.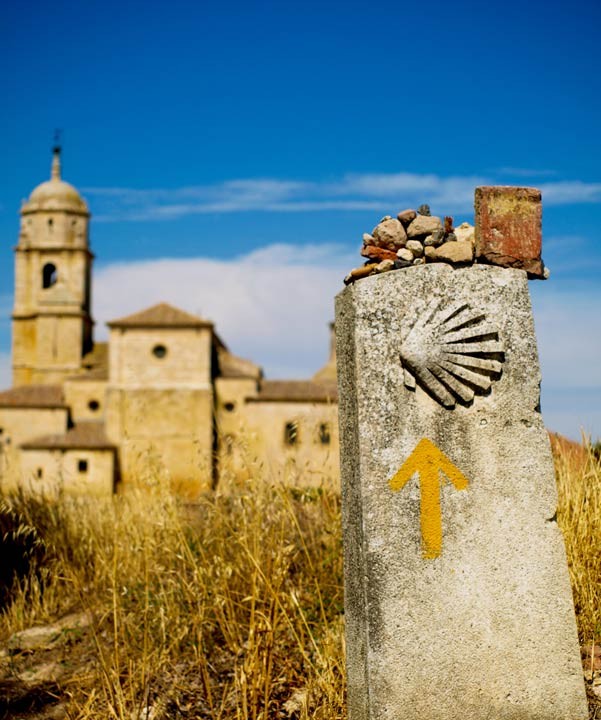 PHOTO FROM SHUTTERSTOCK.COM - Camino de Santiago
Pilgrims may not be hiking this UNESCO World Heritage Site for religious reasons much any more, but the Camino nonetheless exudes an undeniable spiritual vibe. It's not exactly a holiday even though it involves a trip to Spain.
My wife and I recently spent a week hiking west from Pamplona through the Navarre region and, while we were there primarily to enjoy a physical challenge in a country where the wine was cheap, many of the varied crowd we met had far more meaningful reasons.
A Danish woman we befriended was hiking it as a way to battle depression after her business fell apart. A muscle-bound Australian cop was debating early retirement after having seen too much blood and tragedy. A 62-year-old former whitewater guide needed to prove he still had vitality left in the tank.
Many were newly graduated, newly divorced or newly retired and hoping to walk their woes away.
Pilgrims typically start their days shortly after dawn and stay in special hostels, known as albergues, with communal sleeping areas, usually with bunk beds. The accommodations range from medieval stone buildings to newly built dormitories, but all have a few things in common.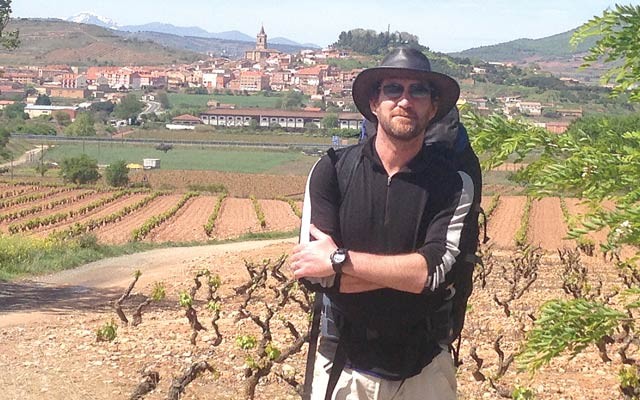 ANDREW FLEMING
They'll all stamp special Camino passports that have to be shown to the Confraternity of Saint James in order to receive a "compostela," the certificate of completion at the end of the road.
Albergues also all seem guaranteed to have at least one person staying there who snores at great volume, and ear plugs are highly advised in order to resist the decidedly un-Christian urge to murder a fellow traveller in their sleep.
Most typically offer Wi-Fi, which Europeans pronounce wee-fee, in order to cater to international pilgrims without data-roaming plans. However, staff also frequently turn it off first thing in the morning to help get Internet-addicted pilgrims out the door and back on the right path.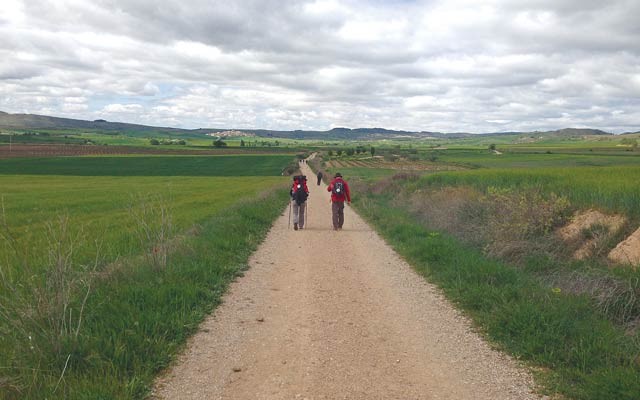 PHOTO BY ANDREW FLEMING - Many hikers carry special scallop shells, the historic symbol of the Camino de Santiago, attached to their backpacks. They were traditionally used as food and water dishes by pilgrims.