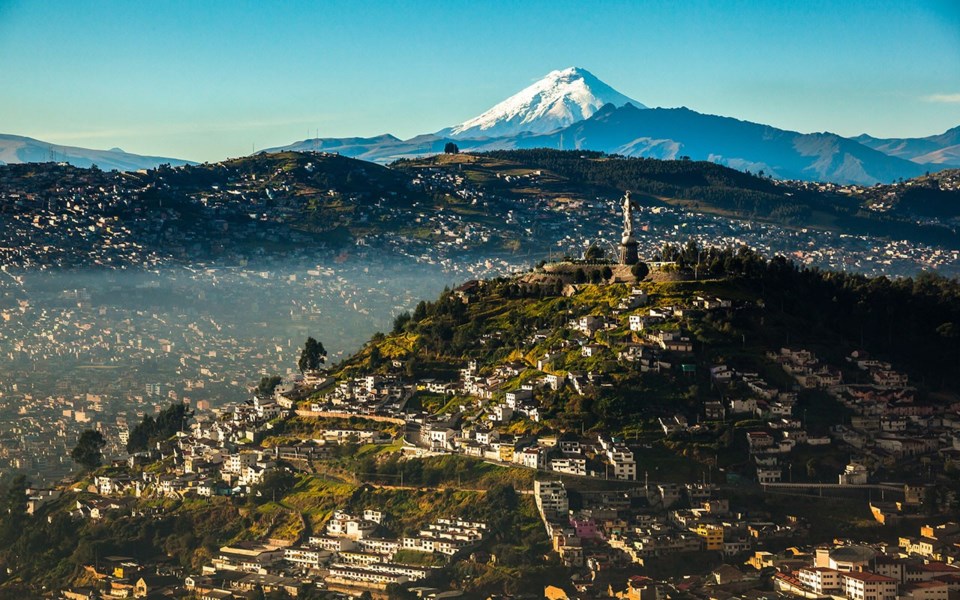 What do you do when you are in a city that is nearly three kilometres high? Go even higher!
We are in Quito, the world's second highest capital (after La Paz)—and the closest capital to the equator—perched in the Andean foothills at 2,850 metres, flanked by volcanoes.
We take the TelefériQo from the edge of the city up the east side of Pichincha Volcano to the lookout at Cruz Loma; it's one of the highest aerial lifts in the world, rising from 3,117 to 3,945 metres. Just "a little" higher than Whistler's summit elevation of 2,184 metres.
We have been warned about altitude sickness (you can buy oxygen at the top—seven minutes for $3). Fortunately, the cable cars travel slowly—it takes us 18 minutes to go 2,237 linear metres.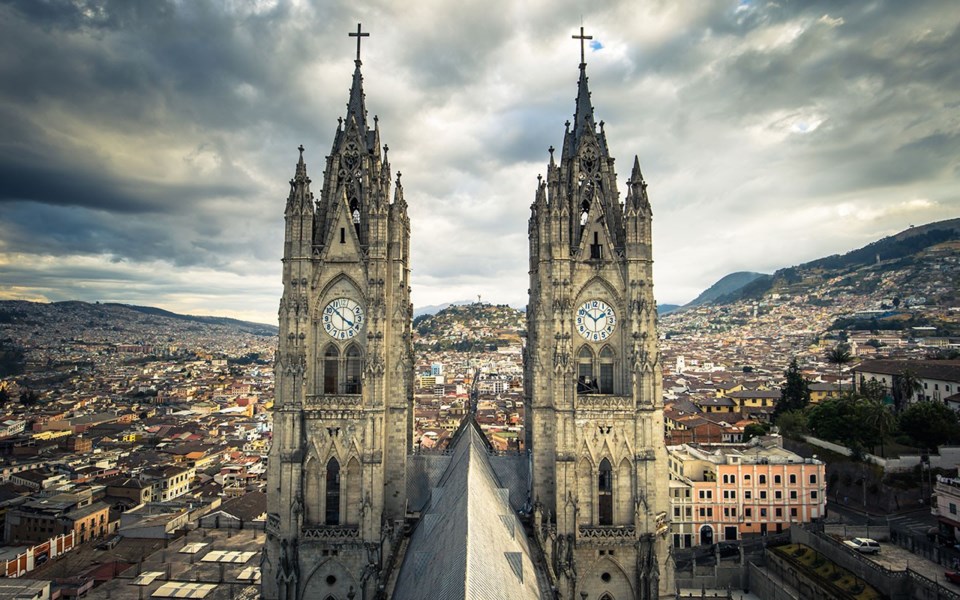 The air is definitely thin and it's chilly, but we don't suffer any ill effects at the top. Instead, we feel invigorated as we look down at the tiny buildings below, sprawling between blue and green mountains and shaded with cloud. It's eerily quiet save for the whistle of the wind and we wander along paths that snake even further up, with hardly anyone about.
My Garmin watch reads 4,052 metres once we've reached the Cabalgatas, from which you can take a one-hour horse ride to the very top of the mountain. My husband is wearing shorts, which would not make for a comfortable ride, and I'm a little leery of the steep downhill pitch the ponies will have to navigate on the return, so I settle for a wee trot on the flat on a tiny-but-tough, grey horse.
On the walk back, we see a girl with a couple of lamas. I have also been warned not to take photos because it is a tourist scheme. But I pay one U.S. dollar for a photo. (Ecuador's official currency has been the U.S. dollar since 2000, when the then-president announced Ecuador's dollarization after the country's worst economic crisis in decades, which caused the former currency, the sucre, to collapse.) In fact, prices are reasonable in Ecuador, which has been spared the hyper-inflation other South American countries have experienced.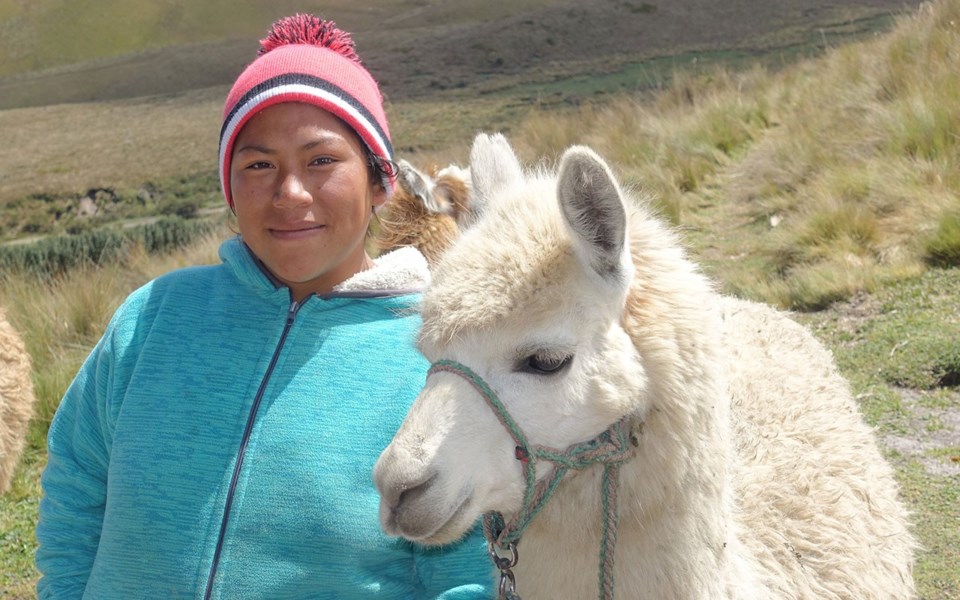 Once back down and off the tram, we get in a cab (very cheap—as long as the driver is using a meter; if not, make sure to agree on a price before getting into the car) to the cramped, frenetic Mercado Artesanal. Boasting hundreds of booths selling everything from Alpaca scarves to mass-produced T-shirts, it's touristy. But you can bargain for great prices on good-quality chocolate (with exotic fillings like guava or flavoured with rose) and liquors. On weekends, artists and craftspeople set up in nearby Parque El Elegido and offer more authentic treasures in terms of jewelry and paintings.
There is a rough and ragged feel to this city, and several people have warned us to beware of pickpockets. But there is also splendour here, especially in the many ancient, architecturally beautiful churches that brim with history and legends.
A few blocks away from our hotel (Mansion del Angel, designed in the style of a Venetian palace by an Italian architect in the early 1900s for a tobacco tycoon) is Basílica del Voto Nacional, the largest neo-Gothic basilica in the New World. Construction began in 1887 but was never "technically" finished. According to local legend, when it is complete, the end of the world will arrive. The gargoyles are inspired by iguanas and the famous Galapagos tortoises.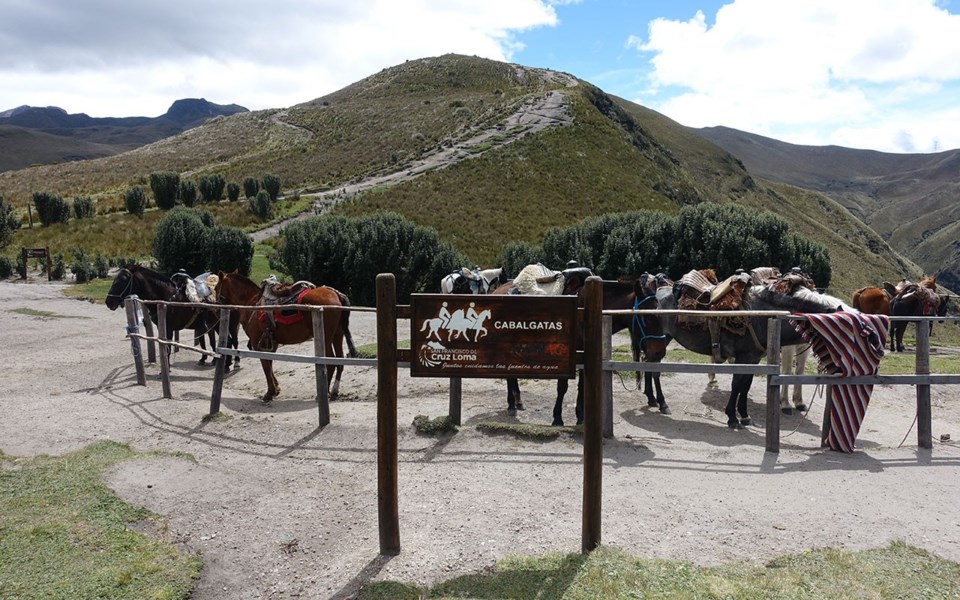 From here it is a 15-minute walk to Independence Square, bordered by the Spanish Orthodox-styled Metropolitan Cathedral (in front of which a president was attacked by an assassin and bled to death in 1875), the Presidential Palace, the Archbishop's Place and City Hall. Locals sit on benches beside fountains and flowering shrubs and police are everywhere; we do not spot many other foreigners.
Now it is easy to see why Quito was the first city to be declared a UNESCO World Cultural Heritage Site (along with Poland's Krakow) in 1978. Constructed on the foundations of an ancient Incan site, it's an intriguing mix of Spanish culture blended with African influences and Indigenous styles.
We end up walking more than 16 kilometres, including a 250-metre ascent up 900-plus stairs to the Virgen de el Panecillo, a 30-metre statue made of 7,400 pieces of aluminum, which took a couple of decades to complete. Virgin Mary's face was brought from Spain by boat. She holds a chain to a dragon, representing evil, and raises her right hand to bless the city below. It's an impressive sight.
Of course, we also have ice cream, which is a national obsession: from helados de paila (fruit sorbets made by hand in large copper bowls—our fav) to the humbler helado de palo (servers stand on the city streets with cones filled with dual flavoured ice cream in pretty spirals, so passersby can quickly get their fix) to espumillas (we wondered why these didn't melt until we realized they were made of meringue).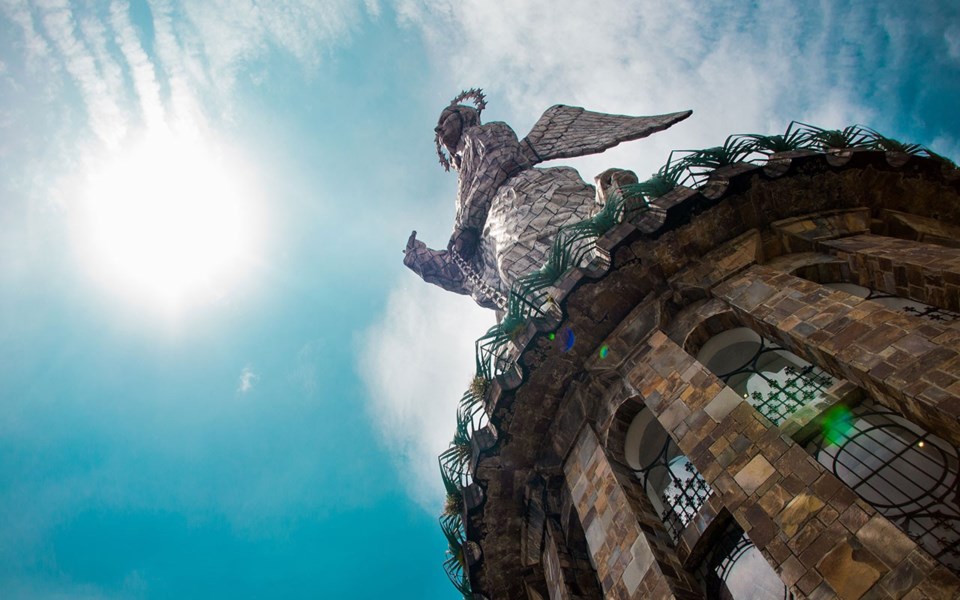 The street food is tasty, but we want to see what Quito has to offer on the upscale side. We dine at Theatrum inside the ornate National Theatre (the resto sends a car to pick us up and take us back to our hotel, saying it is not wise to walk at night). We sit beside a window draped in heavy red velvet curtains under high ceilings dripping with ornate chandeliers; there are mounds of roses in massive vases. This is elegant indeed!
The distinguished servers suggest we try two different eight-course tasting menus featuring everything from grilled octopus to empanadas and lime seafood curry to deep fried guinea pig (a national favourite). Dessert is five impossible-to-pronounce exotic Ecuadorian fruits.
I feel now we truly have experienced all levels of Quito.