UPDATED: Andy wright has won the Pro Photographer Showdown for 2013. The People's Choice Award was won by Chris Burkard.
More to come
If you weren't one of the lucky 1,500 people who manage to snag tickets to the Olympus Pro Photographer Showdown, which sold out in a week this year, you might want to avert your eyes — or go ahead and take a look at what you're missing. Pique caught up with the five photographers who are vying for the $10,000 Best in Show prize to find out a bit more about their submissions — which compress their entire careers into a nine-minute slideshow — and hear their thoughts on the World Ski and Snowboard Festival's popular event.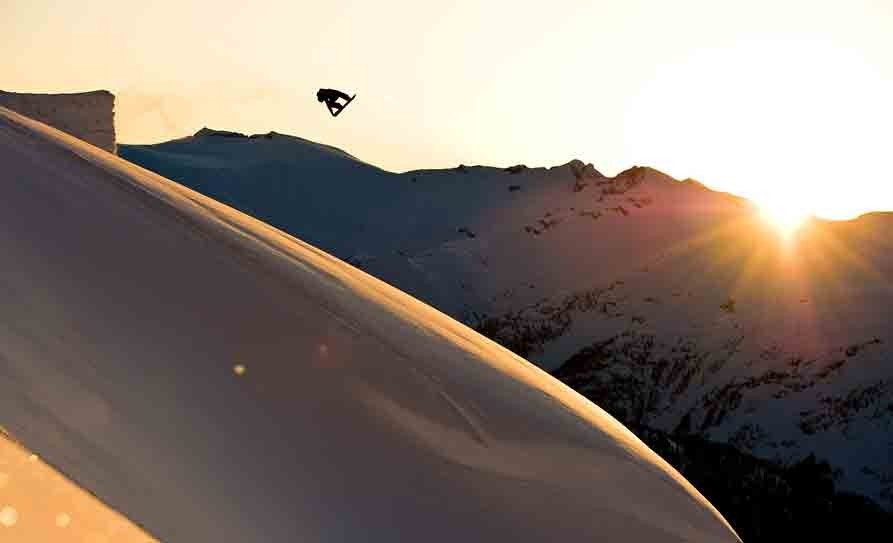 Darcy Bacha
His submission might be diverse, depicting every sport from fly fishing to backcountry skiing and snowboarding, but Oregon photographer Darcy Bacha hasn't seriously considered winning the Pro Photographer Showdown. "I'm just super amped to put a body of my work together that I can share with everyone," he says. "And I can't wait to see everyone else's show."
Concerned that the audience — well-versed in the world of action sports — might need more than just awesome photos to be wowed, Bacha's show takes us through various seasons. "Fly fishing takes you to just as many beautiful places as snowboarding and skiing, so I wanted to show that part of my life as well during the middle section of the show," he says. "I end it in the heart of winter leading into spring with some of my favourite ski and snowboard images shot around Whistler and Revelstoke, B.C."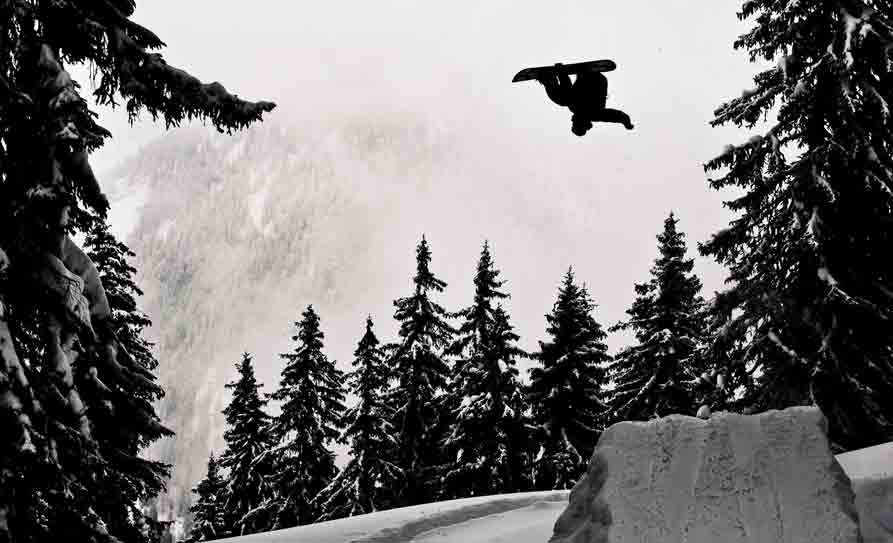 Andy Wright
After a short stint in the '90s as a professional snowboarder, Andy Wright decided to check out life on the other side of the lens and found his calling. He's served as senior staff photographer at TransWorld SNOWboarding magazine for the last decade and, over the last 15 years, has shot almost every major rider. "My favourite thing to shoot in terms of snowboard is in Alaska," he says. "There is no place on earth like it. The best light, the best terrain and backdrops that look straight out of National Geographic."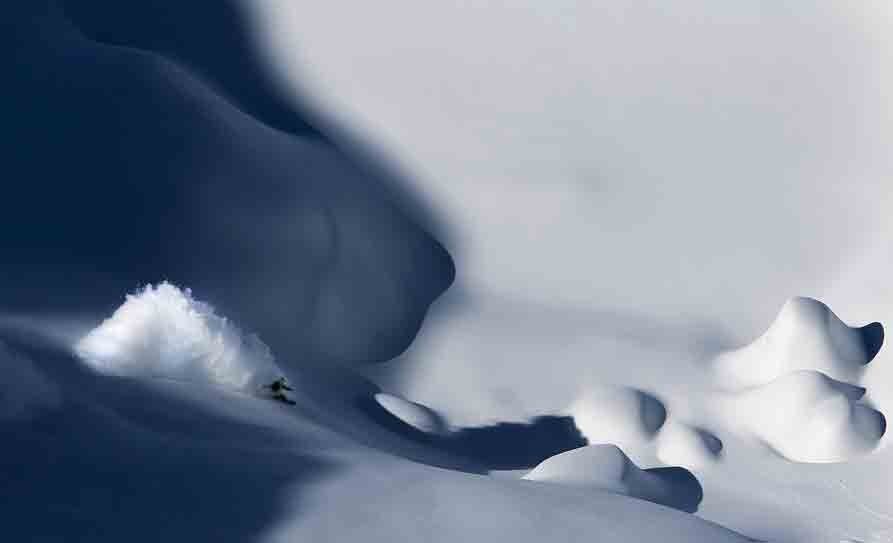 Oskar Enander
Oskar Enander's entry into the world of photography is testament to his talent. The Switzerland-based ski photographer submitted an image to a contest for the first time back in 2003 when Powder Magazine was searching for its photo of the year. He wound up winning first place. He's gone on to shoot for a variety of publications, along with clients like North Face, Patagonia and Peak Performance. Now, he's hoping to add Pro Photographer Showdown winner to his resume. "For me, it's really big being in the final (five) of the best action sports photographers, so a win would obviously be amazing," he says.
Putting together his submission — a task that involves sorting through years of photos —has been both "fun and frustrating," he says. "You find a lot of images you almost forgot about, but then you need to find space for them in the slideshow. You could have a great image, but it just doesn't fit the show you are preparing, so it's hard to cut those images."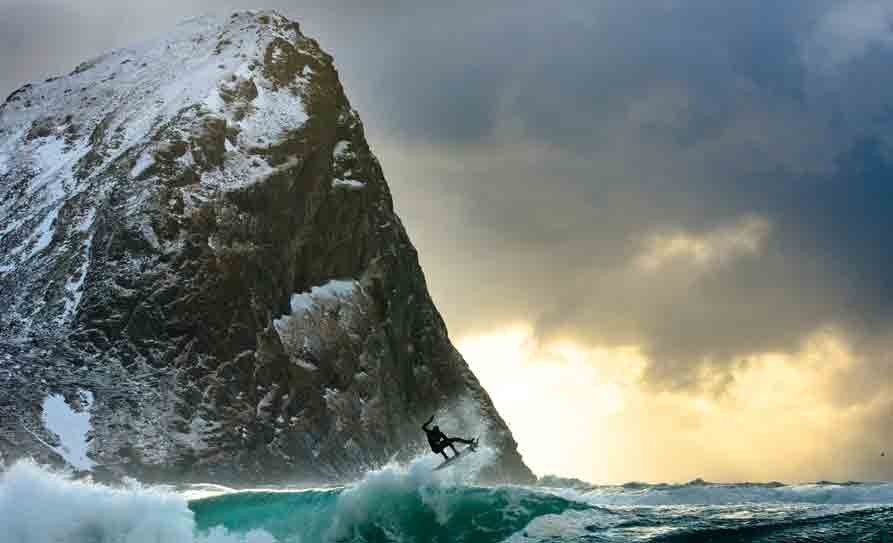 Chris Burkard
Quickly establishing himself in the world of surf photography, Chris Burkard earned a job as senior staff photographer for Surfer Magazine just six years after he first started shooting. The California-based photographer has had images appear in several surf publications and, already, he has one book to his name titled The California Surf Project. "I'm still learning as I go," he says. "I'm trying to perfect everything I'm doing. The (showdown) for me, just to have this on a resume would be huge... I have been wanting to be a part of this for the last five years since I heard about it."
His entry is filled with images captured in far-flung places that fall off the beaten track, he says. "I've traveled so much for work and shooting surfing," he adds. "I tried to think of it as the last thing I want to see is blue water (in the photos). It's more about finding that experience and photographs hopefully show a little bit of the intimate moments."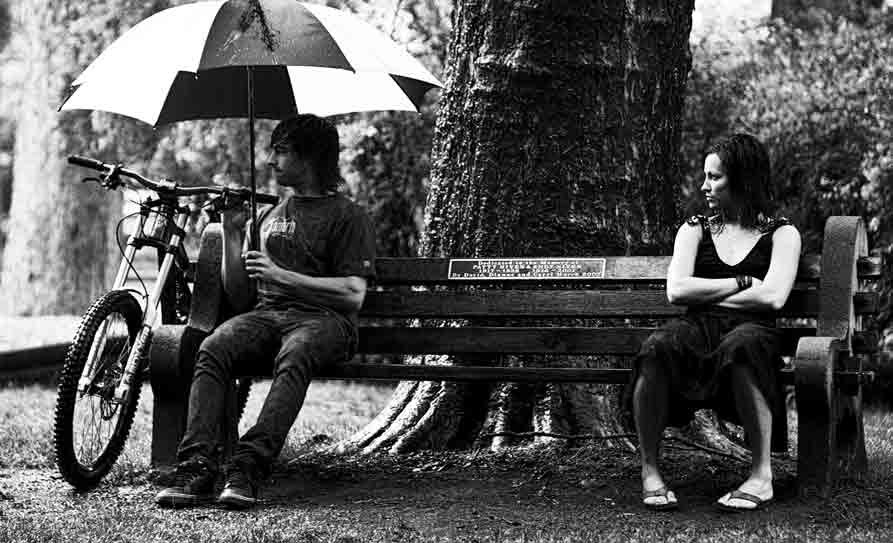 Bryan Ralph
Bryan Ralph began his photography career in Nelson, B.C. after he borrowed his parents' camera and headed out to shoot with his ski resort operations and management classmates at Selkirk College. Since then, the Ontario native has landed a fulltime job with Freeride Entertainment and continues to "shoot as much as possible."
Ralph has sat in the audience taking in the Pro Photo Showdown for many years, but watching his work appear on the big screen for its 2013 installment will fulfill a longtime dream. "It's just been a major goal for me to be part of it at some point," he says. "Just being in it is all I could've ever dreamed of. To be showing alongside these great photographers is an insane achievement in my mind. I'm just so glad to be there."