Well here you have it — a complete (we really, hope) list of summer music festival's in this here region. We have some rock, we have some roll, we have some cerebral jazz and some heady electronica. Basically, we have something for everyone and now we've broken it down for you all to see.
Some of these events have yet to nail down all the details, but all dates are set. Also, take note that the Squamish Equinox Rock Festival (SERF) won't be returning this year though organizers say this is not the end of the festival and they hope to return in 2013.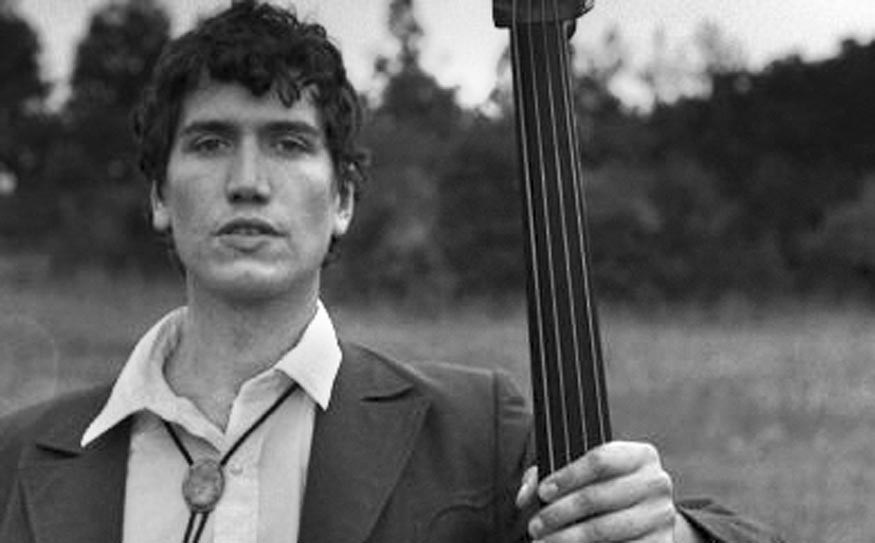 Brackendale Bluegrass Festival
Fri May 4 - Sat May 5
Bluegrass is country music for people for serious music buffs. As such, serious bluegrass aficionados ascend from Vancouver and descend from Whistler to check the festival out every year. This year, it's celebrating its 10th anniversary THIS VERY WEEKEND, so expect a high dose of finger pickin' greatness.
As in years past, an open jam will be held on Saturday at 2 p.m. Bring your banjo and, hell, bring the kids too.
Where Brackendale Art Gallery
Cost $20 per night; $35 weekend pass
Artists Shout White Dragon and 5 on a String (Friday); Big Machine and The Mountain Williams (Saturday)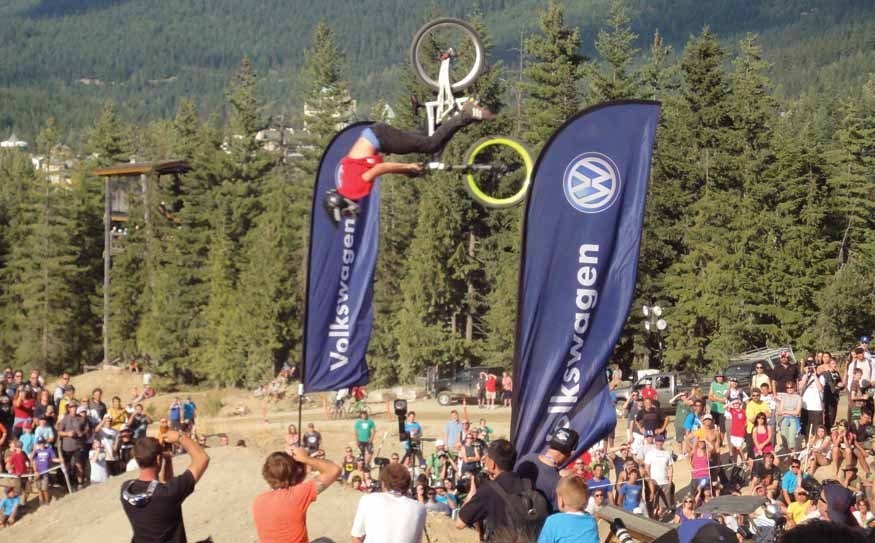 Kokanee Crankworx
Fri Aug 10 - Sun Aug 19
Here's the thing: there will be some sort of music component to this year's mountain bike festival, but details are still to be announced. In past years, the Deraylor Music Festival was the official music component, but was cancelled last year after low turnout in the years previous. So, stay tuned.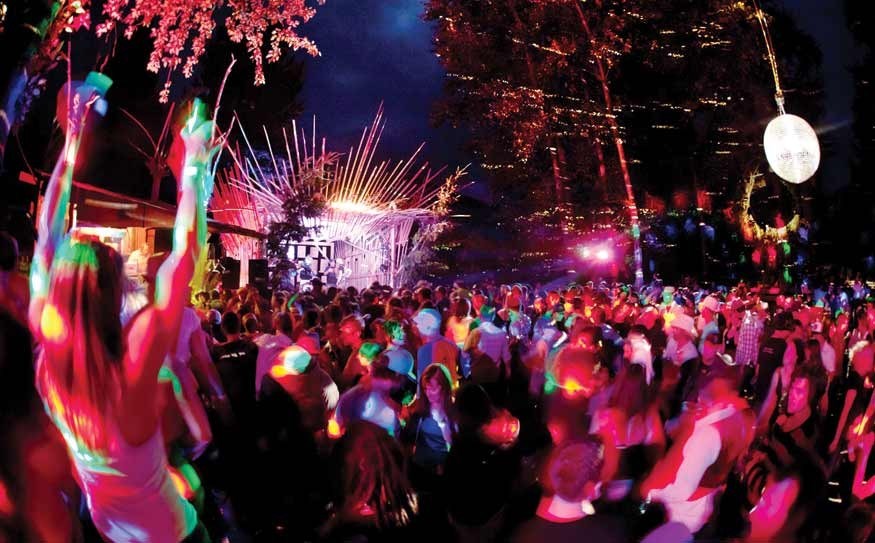 Two Acre Shaker
SaT Aug 18
Everyone can rest easy — the Shaker is returning. Details are scarce at the moment as organizers seek a new location for the fifth annual throw down. All you need to know is it's going to be better without necessarily getting bigger. Sadly, the wonderful McKinnon Farm, site of the last four Shakers, will not longer be used but don't fret — the giant disco ball will remain. So start preparing now folks for the Greatest Party of All Time of 2012. Details will start trickling out at the end of May via www.twoacreshaker.com
Where To be confirmed
Cost To be confirmed
Artists To be confirmed but organizers promise the night will be "epic."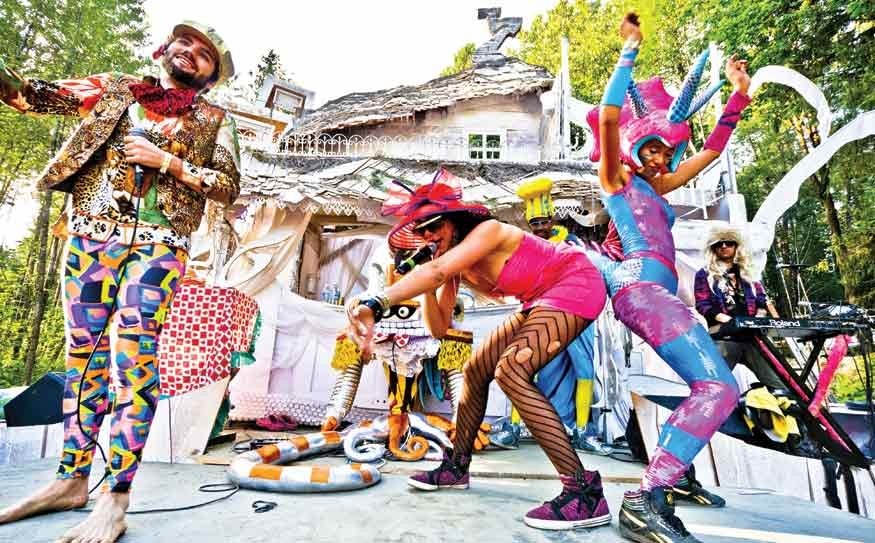 Basscoast Summer Festival
Fri Aug 3 - MoN Aug 6
Behold the return of the much-beloved, gloriously epic and impeccably located electronic music festival. It's four whole days of peace, love, music, art...and skimpy clothing, if you're into it. Now in its fourth year, the line-up is beefier than ever, drawing artists from the U.K., Germany, New York City, San Francisco, L.A., Argentina and more, ...and, of course, a plethora of B.C.'s finest DJs and producers.
Where Squamish Valley Campground
Cost $195
Artists Justin Martin, Christian Martin, dBridge, Sepalcure, Machinedrum, Comma, Adham Shaikh, Danny Corn, Evy Jane, Funk Hunters, Humans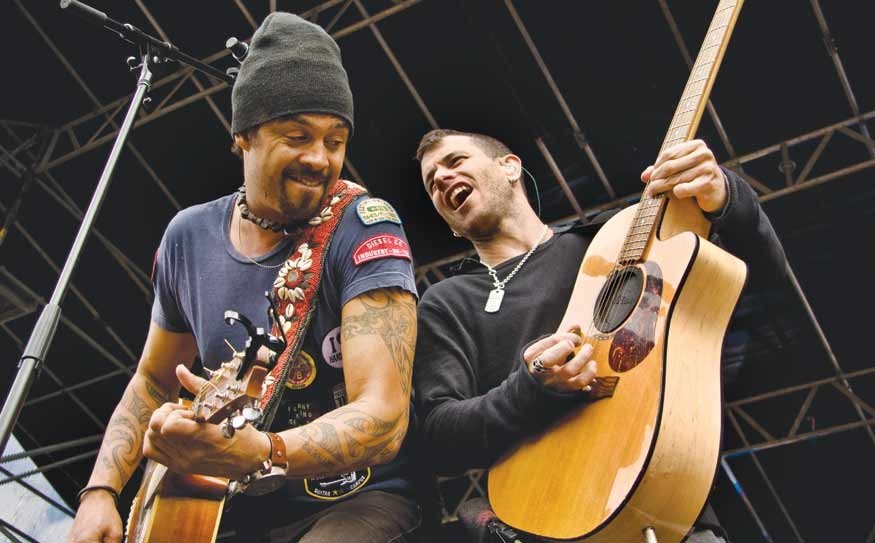 Wanderlust
Thu Aug 23 – Sun Aug 26
Wanderlust is less a music festival than a lifestyle festival, combining music acts and DJs with the world's leading yoga teachers, renowned speakers and celebrated chefs and wine-makers. It's a celebration of the ecstatic, bringing all avenues of spiritual and physical exploration together for one glorious, uplifting weekend. Originally held in the Squaw Valley in 2009, it has since expanded to Colorado, Vermont and now Whistler. It will also mark the second coming of Michael Franti to Whistler, which gets the local middle-agers really excited for some reason.
Where Various Whistler venues
Cost Main stage music shows will be free. Late night DJ sets are $34.50. Yoga tickets are $475USD for a Sage (four day) pass; $395 for a Seeker (three day) pass; and Pilgrim (one day) passes are $110 for Thursday, $160 for Friday and Saturday and $99 for Sunday. All Yoga tickets are all inclusive. See whistler.wanderlust.com for more details.
Artists Michael Franti & Spearhead, Thievery Corporation (DJ set), Krishna Das, Garth Stevenson, MC Yogi, Amani (Desert Dwellers)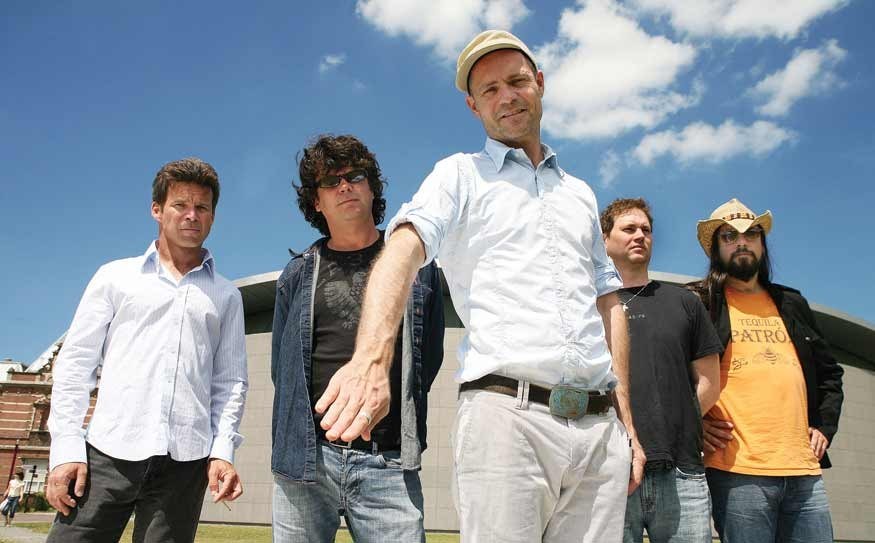 LIVE at Squamish
Fri Aug 24 - Sun Aug 26
Now that the Pemberton Music Festival is will likely never return, the eager music beavers along the south coast now look to LIVE at Squamish as its local festival. Now in its third year, LIVE at Squamish is establishing itself as THE B.C. rock festival. It's not just a headliners ball either but a true music festival in the European sense, with art installations, an artisan market, multiple stages and good vibes all around.
Where Logger Sports Fields
Cost $164 for early bird tickets and $206 regular price. Single-day passes are $104 for early bird and $119 regular price. Weekend pass holders get free entry to Friday night programming; $20 for everyone else.
Artists The Tragically Hip, City and Colour, The Sheepdogs, Chromeo, Mother Mother, The Airborne Toxic Event, Lights, Wintersleep, Beats Antique, Plants and Animals, The Pack A.D.