Nestled within picturesque landscapes, a tapestry of diverse locally owned and operated businesses weaves together the essence of Whistler.
From serene water adventures to the artistry of home construction, these Whistler-based businesses are as distinct as the natural beauty that surrounds the local community. Each unique in its offerings, they stand as a testament to the entrepreneurial vigor that defines Whistler's growing business ecosystem.
Not only are these entrepreneurs making a lasting impression with their services in their respective industries, they are also shaping Whistler's economy and contributing to its vibrant culture.
Backroads Whistler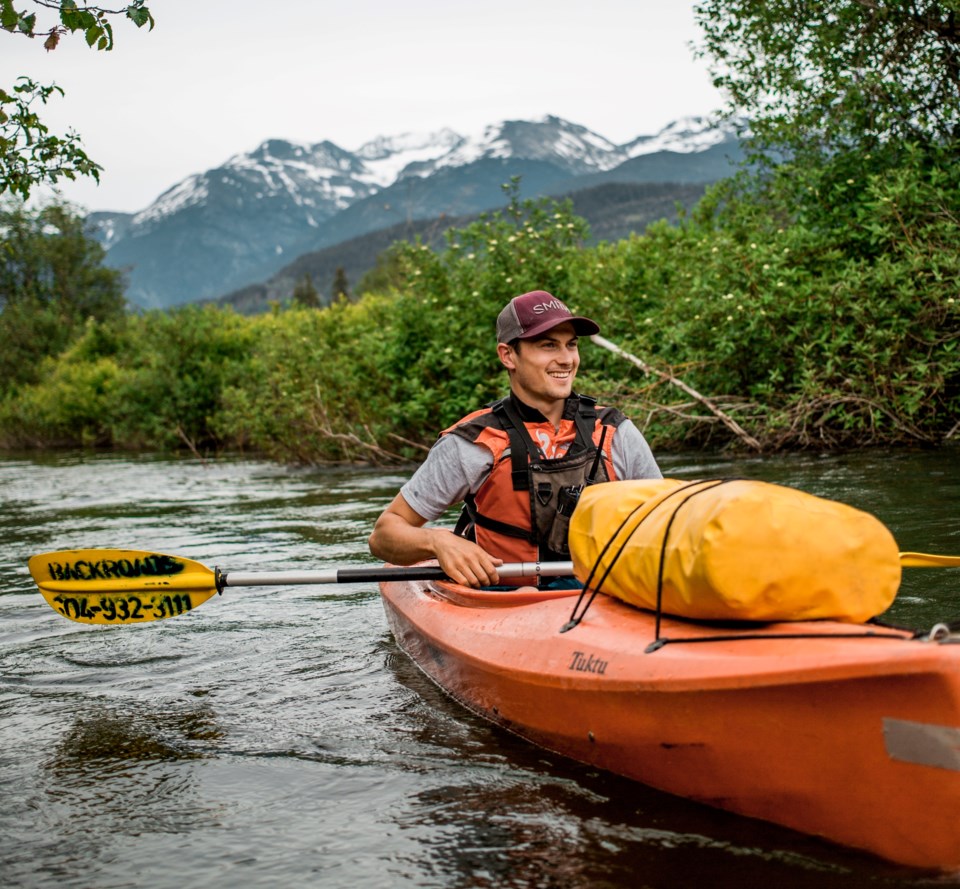 Backroads Whistler is the only business in Whistler that specializes solely in boat rentals and river trips (both guided and self-guided) on Alta Lake and along the River of Golden Dreams. With a long and rich history that goes back to 1985, this family-run, independent canoe and kayak rental company has a wealth of knowledge and experience that allows them to give guests the perfect paddling experience on the water, whether they're floating lakeside or around the river bend.
Starting September 5 and until the remainder of the summer season, Backroads Whistler will have their locals' rates in effect for all activities, with 20% off rentals and trips. In the spring and fall months, their multi-day rates will allow renters to take out equipment overnight and off-site for a discounted rate.
Since lake rentals are provided on a first-come first-served basis, locals can redeem the locals' rate at Lakeside Park. To book a trip on the River of Golden Dreams, call 604.932.3111 or email fun@backroadswhistler.com.
Backroads Whistler also hosts a range of special events tailored to Whistler's local community, including SUP yoga classes, Art on the Lake, and Whistler High School's annual cardboard boat race.
True Mobile Bike Mechanics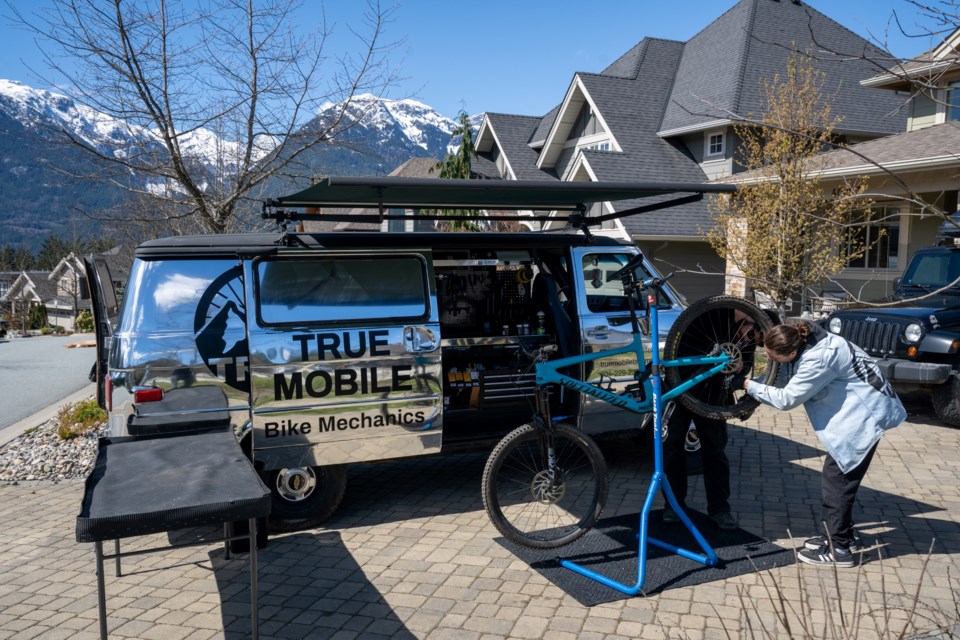 True Mobile Bike Mechanics offers convenient and professional mobile bike mechanic services that meet the needs of both beginner and advanced riders.
Specializing in enduro and downhill bikes in Squamish and Whistler, True Mobile personalizes the bike service experience with tiered packages to match each individual rider's needs, from fine tuning all the way to full bike overhauls.
No matter where riders live or work in the Squamish and Whistler areas, their mobile services can meet clients where they are, with guaranteed same day services from experienced bike mechanics. In fact, True Mobile owners are the mechanics working on your bike, staying true to their locally owned and operated business roots.
In addition to bike maintenance jobs, True Mobile can also do custom builds. As a dealer of all of the major bike brands, they can build bikes with customized components, making each bike unique to each rider and ready to shred right out of the stand.
This fall, customers can get 10% off their next bike service by using the code 'TrueFall10' with their next online booking. Visit truemobilebikemechanics.ca for more information.
Gavan Construction Company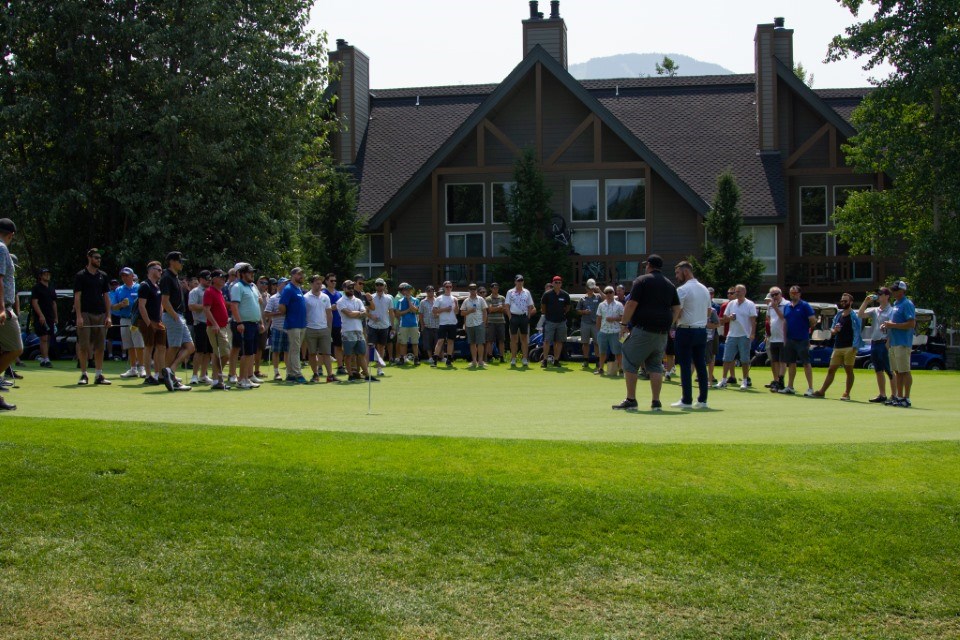 Gavan Construction Company is a residential builder in Whistler specializing in meticulously crafted custom homes and high-quality renovations in the Sea to Sky corridor. With decades of experience, projects are characterized by unique design, exceptional craftsmanship, custom millwork, and an obsessive attention to detail.
Having been mentored by legendary Whistler builder Glen Lynskey, Gavan Construction Company owner Brian Gavan created a memorial fund honouring his legacy and that of fellow notable builder Ralph Jensen, the Glen Ralphie Memorial Fund was established to help Sea to Sky tradespeople and their families in need. September 22 marks the 13th annual Contractor's Challenge Golf Tournament and Trade Appreciation Day, taking place at the Fairmont Chateau Whistler Golf Club, with full proceeds from the fundraiser going to the charity fund. For more info, visit gavanconstruction.ca.