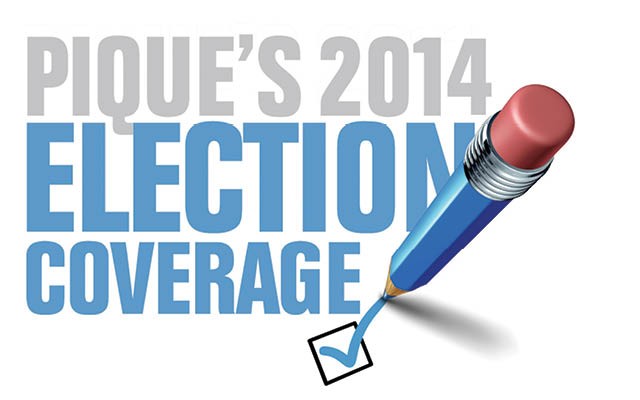 There will be one less name on the ballot when Whistler heads to the polls next month after former municipal staffer and council candidate Keith Tindle withdrew his nomination papers.
The longtime Whistler resident and former manager of recreation facilities at the Resort Municipality of Whistler (RMOW) was vague about his decision to drop out of the election race when reached by phone on Sunday, Oct. 19.
"There were some complications with some personal situations regarding my previous work experience with the municipality, and I really can't get into the details — I don't think it's fair for myself," he said. "I think it's in the best interest for myself to withdraw. The timing wasn't quite right at this point in time and that's all I can say for now."
Tindle only recently left his position at the RMOW, and when asked if he quit voluntarily or was let go, he said: "I can't really get into that kind of information right now."
Even still, Tindle would not count out a potential foray into local government in the future.
"It certainly has always been something in the back of my mind that I'm interested in," he said. "Being a longtime resident here, I understand where things have come from and where they're going to. I follow (local government) and I'm interested in it and I wouldn't rule it out in the future."
Tindle is the second Whistler council candidate to withdraw nomination papers in the last week. Whistler Blackcomb mountain planner Arthur De Jong dropped out only days after announcing his candidacy, citing "potential conflicts of interest" due to his internal knowledge of mountain planning information.
There are now nine candidates vying for six council spots in next month's election, including three incumbents: Jack Crompton, John Grills and Andrée Janyk, as well as Steve Anderson, Michael d'Artois, Pete Crutchfield, Jen Ford, Tristan Galbraith and Sue Maxwell.
Incumbent Mayor Nancy Wilhelm-Morden is running against longtime Whistlerite and former mayoral candidate Shane Bennett.
With only two candidates on the bill, Chris Vernon-Jarvis and Rachel Lythe have been acclaimed as school trustees.
The local election is set for Nov. 15.