Best Spa/Salon: Scandinave Spa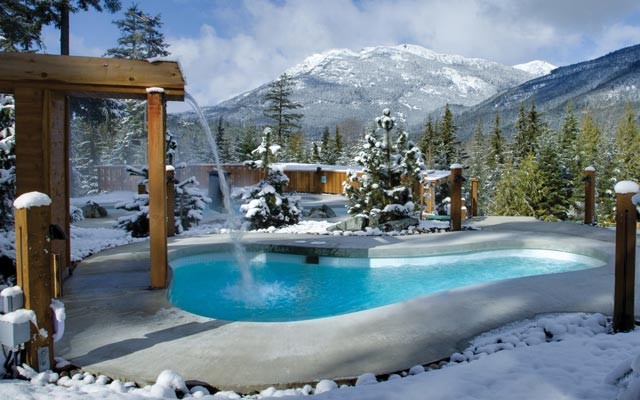 PHOTO BY COURTESY OF SCANDINAVE SPA - Best Spa: Scandinave Spa
Scandinave Spa general manager Doug Deyagher is thrilled to receive the title of best spa/salon once again.
But in two-and-a-half years on the job, he noticed he's been able to measure the spa's impact in regular interactions with community members.
"I've never been in a place or a destination where the local market supports something so hugely," he said. "The people within the Whistler community — they're all ambassadors."
Between visits to the spa's Scandinavian baths — which include warming and cooling options like a wood-burning Finnish sauna, eucalyptus steam room and thermal and Nordic waterfalls — as well as massages (more on that in a moment) done by experienced professionals, Scandinave has emerged as the premier place for pampering.
"When you put out a good product like this, and you make the experience, and you give back to the community, like we give back with the local passes, they experience it and they enthrall it," he said. "They're walking billboards, so these accolades, you don't take them lightly."
Elevation Hair Studio and Be Beauty tied for second place.
Best Chiropractor Facility: Whistler Chiropractic
Local chiropractic patients have elected Whistler Chiropractic as the best practice in town.
And owner Dr. Keith Ray said the feeling is mutual.
With people enjoying so many outdoor activities here, Ray explained patients don't want to be seeing him for all that long.
"Whistlerites are very great patients to have," he said. "What we strive to do is let people enjoy the Whistler lifestyle, help people be active and get out there.
"Whistlerites really want to get back out there. They want to be active. They want to do these things, so we patch them up when they tweak themselves and we send them back out there."
Located in Whistler Village, the practice has been in operation since 1995. Massage therapy and traditional Chinese medicine options like acupuncture, cupping and herbal medicine are all available on-site.
Village Centre Chiropractic and Massage took second spot and Peak Performance Physiotherapy was third.
Best Physiotherapy Facility: Peak Performance Physiotherapy
In a town where good physiotherapy treatment is paramount, Peak Performance is at the... well, peak once again.
Last year's winner came out on top again this year.
Owner Allison McLean, who historically dominated the polls when readers were asked for best individual physiotherapist, praised the work of everyone operating under the Peak Performance banner in Whistler Village.
"I work with some of the best physios on the planet. We are a really great team," McLean said. "We look forward to seeing you on the hills and trails in 2015. Because if we see them here, they're hurting, and that's not what we want."
McLean said the practice, which just turned 20, recently added a concussion clinic program to its roster.
"Part of the secret of our success is constantly upgrading our skills," she said. "All of us go to courses all the time."
Back In Action Physiotherapy was the second-place finisher, while Whistler Physiotherapy took third.
Best Medical Clinic: Whistler Medical Clinic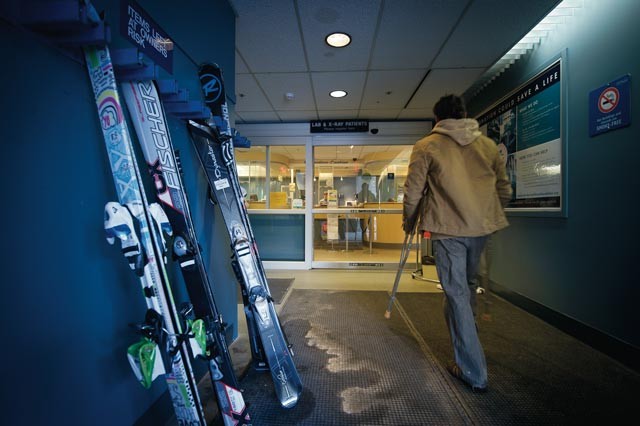 PHOTO BY BONNY MAKAREWICZ - Best Medical Clinic: Whistler Medical Clinic
When you're hurt or sick, you're looking for great care — where it truly feels like 'care' is the operative.
In that case, Whistlerites say Whistler Medical Clinic fits that to a T.
Manager Jocelyn Dean said the five partnering doctors have served the community well at the clinic, which has been open for over two decades. As well, the clinic offers onsite X-ray, imaging, laboratory and acute-care services while also connecting patients to the best possible care.
"I think it's just because we have a group of amazing doctors here," she said. "We also have a bunch of visiting specialists. We do have a lot of services."
She added she feels the clinic has a friendly and welcoming front-desk staff as well, giving a sense of true comfort for patients who need it.
Dean noted the biggest recent change at the clinic involved alterations to the booking system, which allows patients to book appointments well in advance. While it hasn't pleased everyone, she feels it's been an overall success.
"You're able to book ahead of time and then we save same-day appointments," she said. "If you have a sore throat or an ear infection when you call us, there are spots to put people rather than double-booking and getting everyone late."
The clinic also accommodates walk-in appointments.
Town Plaza Medical Clinic placed second and Northlands Medical Clinic took third.
Best Dental Practice: Creekside Dental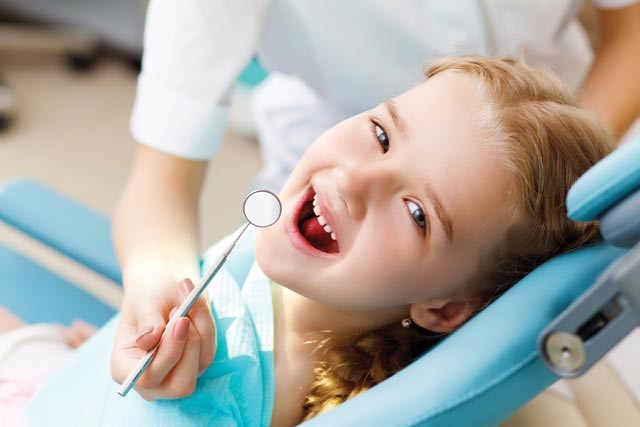 PHOTO BY SHUTTERSTOCK.COM - Best Dental Practice: Creekside Dental
Skiers and boarders enjoy preserving a great day on the slopes for posterity with a couple of photos.
But what about those who might be reluctant to show off their pearly snow whites?
Creekside Dental has the solution — with its prime location in the Franz's Trail complex, some schedule midday appointments to help break up a day on the slopes.
The practice has been active for about 20 years, but moved into its new location in 2010.
"We've got some years behind us now. We really are considered the locals' office," said manager Marjorie Ordona. "Being so close to the lift, too, it's great for our patients. They come on down after a couple of runs, get their teeth checked, and then they go on back up."
Dr. Phil Gaudin, who has been with the practice since 2007, said the key is "honest, caring dental work" for patients, acknowledging that the dentist's chair isn't a favourite spot for a fair portion of the population. He was glad to retain the crown.
"Myself and all the staff have worked hard to keep that rolling because it's been a few years in a row," he said. "We wanted to keep the streak going."
Second place went to Whistler Dental and Aarm Dental Group took third.
Best Massage Facility: Scandinave Spa
A day on the slopes or the trails can leave you feeling a bit on the sore side.
And a bulk of Whistlerites say the best place to relax and recover is Scandinave Spa.
Nestled just east of Fitzsimmons Creek in Spruce Grove, the spa is home to about 85 registered massage therapists. General manager Doug Deyagher explained the business takes care to provide the perfect environment for not only patrons, but staff as well, acknowledging stiff competition in attracting both.
"It's finding the right therapists, but also the experience," Deyagher said. "You can pretty much get a massage anywhere in Whistler, any spa, any resort, but when you create that ambiance for them and include the bath experience, too, that's what sets us apart."
Peak Performance Physiotherapy nabbed the second-place award, while Back In Action was third in a repeat of the 2013 top three.
Best Hair Salon: Elevation Hair Studio
Elevation Hair Studio reached new heights in 2014.
The Lorimer Road-based salon earned the title of best hair salon for the first time.
Salon manager Rhiannon Rogers said the business has been active for about 20 years,
"We're very, very privileged to have the community consider us that way. We're very excited," she said. "We've had a really amazing commitment from all of our stylists. They're all incredible with wonderful personalities and seeing them make a lot of different connections and link up with people in town has been really incredible.
"It's been able to help us grow our local customer base."
When you get locals on side for cuts, styles and colouring services, then word of mouth spreads to hotels, who recommend the salon to people passing through. Elevation also had an uptick in wedding business this year, Rogers said, as a result of positive recommendations.
Elevation finished five votes – or just a hair – ahead of last year's winner Farfalla Hair and Esthetics. Third place went to The Loft, repeating its podium performance from 2013.
Best Coach/Personal Trainer: Jordan Glasser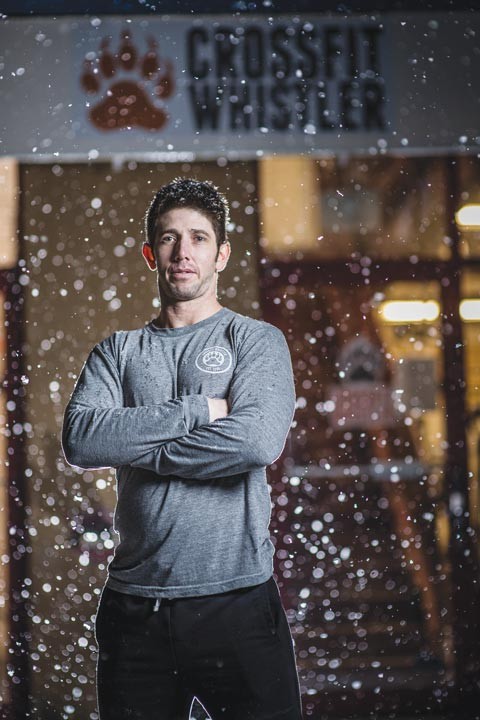 PHOTO BY COASTPHOTO.COM / LOGAN SWAYZE - Best Coach/Trainer: Jordan Glasser
Jordan Glasser is no stranger to the Whistler fitness scene, having worked as a trainer since 2006 and owning Whistler Crossfit since 2008.
But after years of early mornings and hard work, Glasser is getting his due being voted as the top coach/personal trainer in town.
Glasser explained while the job is by no means an easy task, it certainly helps to be working in a place where his clientele seems to have that little extra determination those elsewhere may not have.
"It's great because everyone in town is more than motivated," he said.
Richard Sievewright and John Blok finished a handful of votes back of Glasser to end up second and third, respectively.
Best Yoga/Pilates Studio: Yama Yoga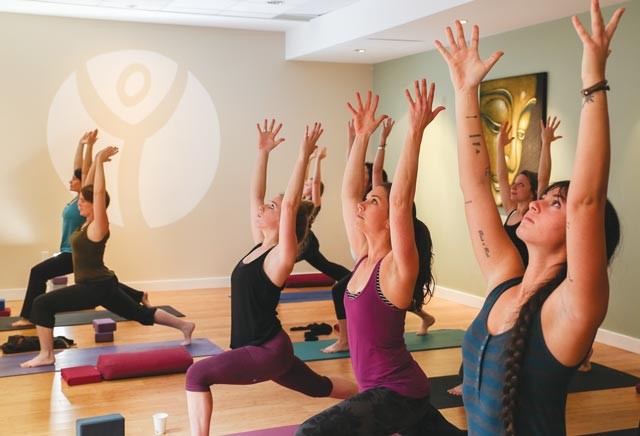 PHOTO BY COASTPHOTO.COM / BRAD KASSELMAN - Best Yoga Studio: Yama Yoga
Yama Yoga owner Colleen Felgate gushed over the Whistler yoga community, saying it's been there for her every step of the way since she opened her doors in 2011.
After working at Solarice Spa, which closed its doors that year leaving Felgate out of work, she was encouraged by students to quickly rally and find another spot to keep teaching.
With just a few days from taking possession to opening, Felgate recalled about 20 students volunteering to get things ready, even going so far as to help her with a business plan and finding a location pro bono.
"I was created because the community wanted me," she said. "My students helped put this together, so I'm constantly blessed by that."
She stressed she tries to keep community in mind with all her decision-making, from hiring experienced teachers to providing three by-donation classes a week to finding a location close to free parking — where she can offer the most classes in Whistler Village.
"The local thing is a big thing. I'm not a franchise. I'm not a chain. I'm local and I'm independent," she said, noting she works diligently to create a warm, welcoming, non-judgmental environment.
Oh, and the studio also recently installed heated floors.
Her supporters came through once again, electing Yama Yoga as the top studio in Whistler.
YYoga NeoWhistler was the runner-up, and White Gold Yoga placed third.
Best Holistic Facility: Whistler Integrative Wellness
A good rule of thumb is that if you can vote for a place with lasers, you should vote for a place with lasers.
There's more to Whistler Integrative Wellness than its brand-new laser acupuncture program, of course, as it retained the title from last year.
Owners Chris and Tina Power are thrilled at the positive response from the community as they've only been open in Whistler Village for about two years.
With Solarice Spa closing its doors in 2011, the Powers felt there was a vacuum for a similar one-stop shop.
"We felt there was a missing place for that where people could come get naturopath, acupuncture, and massage (services)," Tina said.
Tina said both her husband and Chris Parsons have a combined 25 years of acupuncture experience. The acupuncture service is what brings a lot of people into the facility, but it's also what helps users discover other services like naturopathic medicine, osteopathy, massage therapy and, yep, the laser acupuncture option.
"They are amazed at what they can achieve with the laser now. It's amazing how quick the treatments are and how quick the results they can achieve (happen)," Tina said. "They can also treat kids, who might be a little bit more difficult to treat. They might be afraid of needles, or they move around a lot.
"But the laser is quicker, not invasive, painless."
Scandinave Spa was the second-place finisher and Healing Hands was third.