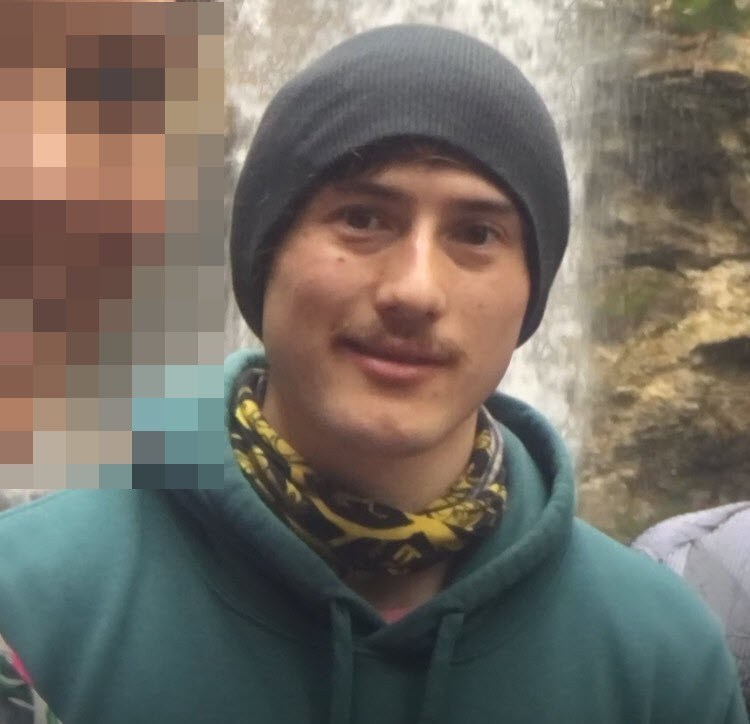 A burnt-out vehicle found near a backcountry hut outside of Pemberton this weekend is believed to belong to a missing Calgary man, police say.
At about 1 p.m. on Sunday, Nov. 24, Pemberton RCMP was informed of the abandoned, charred pickup truck found at the trailhead near the Brain Waddington Hut. Police now say the vehicle may belong to 26-year-old Calgary man Marshal Iwaasa, who was last seen by family in Lethbridge, Alta. on Sunday, Nov. 17. Iwaasa told family he was returning to Calgary, however, he has not been seen or heard from since. He was reported missing on Monday, Nov. 25 after family were notified of the recovered vehicle.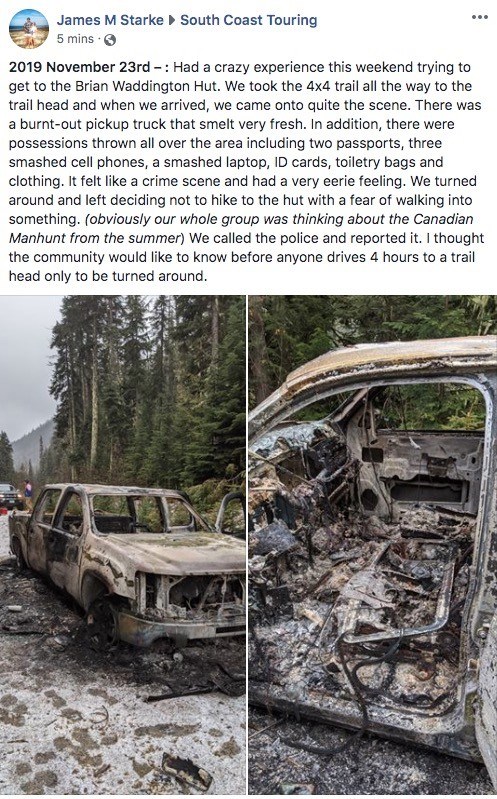 James Starke, writing on the South Coast Touring Facebook group, said the truck "smelt very fresh" when he discovered it with a group of friends alongside "possessions thrown all over the area," including two passports, three smashed cellphones, a destroyed laptop, ID cards, toiletry bags and clothing.
"It felt like a crime scene and had a very eerie feeling," he wrote.
Iwaasa is described as 5-11 (183 centimetres) tall, approximately 170 pounds (77 kilograms), with brown eyes, shoulder-length brown hair, usually tied back, and a moustache. When last seen, he was a wearing a green hoodie, a grey toque, red high-top shoes and black pants.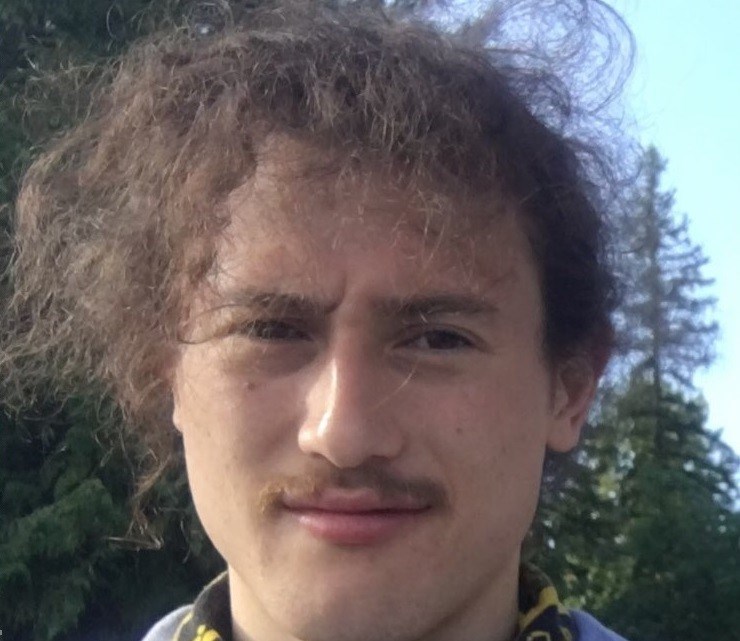 Anyone with information about Iwaasa's disappearance, or his movements any time after Sunday, Nov. 17, is asked to contact the Pemberton RCMP at 604-894-6634 or the Calgary Police Service at 403-266-1234. Anonymous tips can be sent to Sea to Sky Crime Stoppers at 1-800-222-8477 or at solvecrime.ca.