FRASER, Colo. — Andy Miller admits he smoked pot for a long time, but he's dubious others should now just because it's legal.
Miller, 62, says he began smoking after he got out of high school but quit 15 years ago.
"I quit after finally understanding the insidious effects this drug had on my memory, but more importantly, on my motivation. I am old enough now to see the long-term effect on the few friends I have who still imbibe. Their lives have been reduced to a meek day-to-day existence, dreams long since lost. We need to admit pot will drag our community down, as some citizens lose the gifts they can give toward building our community's future," he writes, in a letter published in the Sky-Hi News.
He calls for measures to keep THC, the psychoactive agent in marijuana, from ending up in the bloodstream of children.
"I am not sure what would have happened if I had started with the more powerful so-called 'couch weed' (so strong the user can't get off the couch) when I was 12."
Instead of seeing pot sales allowed like alcohol, he'd like to see more stringent regulations.
He also wants local governments to allocate some of the tax revenues they will reap from sales to offer free drug treatment for people like he once was. "Tax revenues should also go to enhancing healthy physical activities, which can lure children and adults away from pot and liquor stores," he asserts.
Building resumes as foreclosures clear out
TELLURIDE, Colo. — Construction is returning to resort mountain towns that haven't seen much since before the recession.
In Jackson, Wyo., erection of several large, expensive commercial projects resulted in a five-fold increase in construction last year. More broadly in Teton County, residential development hit $184 million, compared to $107 million the year before.
"Real estate agents, contractors and business owners say the data confirm the proverbial 'bottom' of the economic downtown is well behind us and show a general rebound in confidence around the valley," reports the Jackson Hole News&Guide.
A new Walgreens and other projects "are indications to me that people feel good about the future," said Matt Faupel, an owner and broker with Jackson Hole Real Estate Associates.
John Jennings, owner and president of Peak Builders, who specializes in custom building, said that high-end resort towns recover more rapidly than other places. He predicted an even bigger 2014.
Aspen also has had a quickened pace.
"Speculative builders are sniffing around the Aspen-area real estate market again after all but disappearing for five years," says The Aspen Times, citing real estate agents as its source. The newspaper reports increased construction activity of 37 per cent last year.
With the market for vacant land heating up, there's expectation of new homes at $1,000 a square foot.
In Steamboat Springs, a 10-unit multifamily building and two duplexes are before city officials. If approved, they will be the most significant addition to Steamboat's multifamily inventory in years, says Steamboat Today.
But unlike conventional townhouses, these would be horizontal in layout, and not small either: 186 to 279 square metres.
The backdrop for all this new construction is a drop-off in foreclosures.
In Aspen and Pitkin County, foreclosures last year dropped to their lowest level since before the recession. In 2008, as the recession started, there were 34. The annual total leaped to 144 at the height of the real-estate shakeout, and last year dropped to 57, reports The Aspen Times.
Down-valley in Basalt and El Jebel, foreclosures grew from three before the recession to 107 at the peak. Last year they dropped to 30.
In Telluride, real estate sales last year dropped eight per cent, but nobody seems to be crying the blues. Declining foreclosures give agents cause to think a more hepped-up market lies ahead.
"Once the prices stabilize, people feel that the bottom has been found and that their investments are safer than they were three or four years ago," says broker George Harvey. "Those folks were gamblers," he says of early buyers in the recovery. "The stability of the market is much easier to determine right now."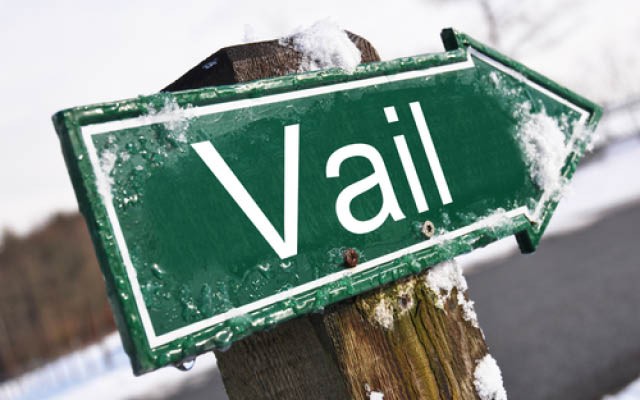 Memorial abounds with stories of avie victim
VAIL, Colo. — The Vail community said good-bye to Tony Seibert, the 24-year-old grandson of Vail's original visionary founder, Pete Seibert, and the Vail Daily says that it wasn't your usual memorial.
"You knew the celebration of Anthony Pardee Seibert's life would be a celebration when, before the opening prayer, people began carefully working their way through the standing-room-only crowd carrying trays of wine glasses," writes the Vail Daily's Randy Wyrick.
The hall atop Vail Mountain had 1,000 people, he says (although others think that vastly underestimated the head count). The stories about Seibert, who died in an avalanche just outside the Vail Mountain ski area on Jan. 7, went on for a good long time.
Among those stories was one from his father, Pete Seibert Jr., also known as Circle. He said he took his kids, including Tony, who was then four, to a petting zoo, and when he turned his back he heard a loud hissing. It was a goose that Tony had cornered, and the goose was trying to bite. In a flash, the boy had his hands around the goose's neck.
"Tony didn't want to hurt the goose, but he damn sure wasn't scared of it, either," said Pete, his father. "That's how Tony lived his life, and that's how he wants us to live ours."
Ten minutes wasn't enough
GRANBY, Colo. — From Colorado comes details about an avalanche that killed a 28-year-old split-boarder on New Year's Eve. The report from the Colorado Avalanche Information Center says George Dirth and his companions did everything right as they descended Parkview Peak, including stopping several times along the way to dig snow pits.
But he skied slightly outside of a treed area and into a clear avalanche path and got nailed. His companions, thanks to beacons, probe poles and shovels, had air to his face within 10 minutes — but it wasn't soon enough. He had already suffocated.
Storms produce a host of marketing geniuses
BROOMFIELD, Colo. — There's an old, old saying in the ski industry that snow can make a ski marketer look brilliant.
And, of course, the reverse is true, too.
Colorado Ski Country USA reports that skier visits were up 22 per cent this year in the early season. Aspen Skiing Co., one of the Ski Country members, reports a 20 per cent increase. It has, of course, been snowing in the Rockies.
Vail Resorts reported a smaller increase for its five mountain resorts in Colorado and Utah, which were collectively up 7.4 per cent.
But the company's three resorts in the Lake Tahoe Basin of California dragged down the numbers, with a 23 per cent decline. Overall, the company's revenue gain was up 3.9 per cent.
"Unfortunately, conditions in Tahoe have been very poor with snowfall down approximately 85 per cent relative to prior year, resulting in visitation and guest spending well below our expectations, which negatively impacted our overall revenue growth," said chief executive Rob Katz in a press release.
Desti-Metrics reports strong gains in lodging in Colorado, up 11.6 per cent in the final months of 2013. In Aspen, occupancy was 98 per cent at Christmas, reports The Aspen Daily News.
What to with the snow
CRESTED BUTTE, Colo. – It's a good problem to have. The snowfall has been sufficiently abundant at Crested Butte this winter that plowing crews have been filling up storage sites. With a lull in storms, they tell the Crested Butte News that the stored snow is now being hauled from the storage locations to a gravel pit outside of town.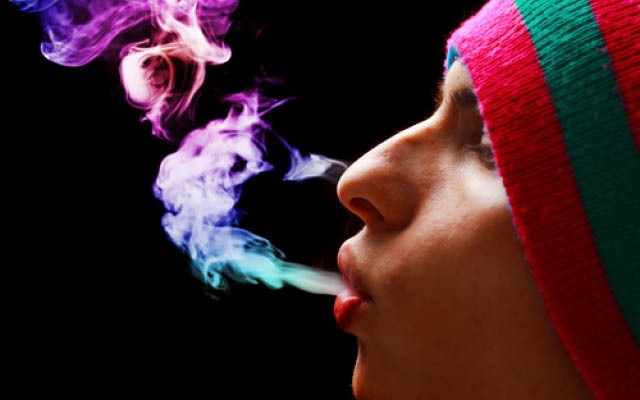 Colorado continues to wrangle over last drop
DURANGO, Colo. — Can government really tell people how much grass they can plant in their yards?
That's the intent of a bill introduced by Sen. Ellen Roberts, a Republican who is considered a moderate in the Colorado Senate. The bill would limit the amount of lawn grass on new residential lots beginning in 2016 if the water is obtained from agriculture.
Her restriction would only apply if the water comes from a farm that has been purchased specifically by a town or city for its water and the water diverted entirely to municipal use, a practice called "buy and dry."
Roberts tells the Durango Telegraph that 75 per cent of water used for outside irrigation disappears, unlike water for indoor use, which is commonly treated and then recycled in some way.
The backdrop for Roberts' proposal is a sometimes-tense conversation in Colorado about uses of its water. Twenty years ago, the common mindset was that Colorado still had plenty of raw water yet to develop from the Colorado River.
The Colorado River drains the western slope of the Rocky Mountains, where 80 per cent of the snow falls in Colorado (and hence where nearly all the ski areas are located).
But about 80 per cent of Colorado's population lies east of the Continental Divide, mostly in a narrow urban band sometimes called the Front Range.
Unallocated water may still exist, especially in the Yampa River downstream from Steamboat Springs. But diverting that water to markets, especially the growing cities and suburban areas along the Front Range, would be very expensive and politically divisive. Easier and less expensive for cities has been to buy farms and reallocate the water to residential use.
Eric Wilkinson, general manager of the Northern Colorado Water Conservation District, tells Aspen Journalism that with water going for $40,000 an acre-foot, there is strong pressure for cities to buy and dry farms.
Colorado Gov. John Hickenlooper last year issued a call for a state-wide water plan. But that order specifies five goals that some see as irreconcilable. For example, can you have vibrant and growing cities, productive agriculture, and robust, skiing, recreation and tourism industries — and still leave water in creeks and rivers?
Denver Water, meanwhile, wants water-saving fixtures mandatory in new and remodelled buildings.
"If we can't do something on conservation, the rest will be so much harder. This should be the low-hanging fruit," said Taylor Hawes of The Nature Conservancy.
Canmore calculating risks of worse floods
CANMORE, Alberta – While it commonly rains hard during June in the Rocky Mountains near Banff and Canmore, this year was exceptional. Cougar Creek roiled through a neighborhood of Canmore, and if not for heroic work by emergency personnel to clear out a drainage channel, dozens of homes probably would have been washed away. As was, damage was extensive.
How exceptional was this flood? Mattias Jakob of BGC Engineering estimated a 27 per cent chance that such a flood could occur during a person's lifetime. Stated more crudely it was a 200- to 400-year event.
Estimating frequency is difficult, however.
"The frequency magnitude relationships is one of the most challenging bits and pieces in geomorphology or engineering geology," Jakob said, according to the Rocky Mountain Outlook.
The frequency matters to Canmore as it plans how to mitigate future floods. Flooding could be far more catastrophic yet if dams created by landslides in the past were to break upstream.
The fan, or floodplain, of Cougar Creek has 4,100 permanent and part-time residents, 1,600 workers, 322 students and 74 children in daycare. The residential buildings are valued at $310 million while the commercial buildings are appraised at $17 million.
Andy Escarte, the head engineer in Canmore, noted that the local community, like most of those in western North America, has a written history that is no more than 150 years old.
"We have not had the density of development or the centuries of experience our friends in Austria have had, so it has taken this event to raise our collective awareness," he said. "And now we need to institutionalize that and share it widely and make sure it is never forgotten."
He recommends that the Alberta government identify the potential debris flows and debris flood hazard areas along the eastern slopes of the Canadian Rockies. He also hopes to see earlier-warning weather forecast information.
The best way to avoid flooding of homes and businesses is to give the creek or river the room it needs to swing its arms. But if development occurs, the highest-hazard areas should at least be left alone, he said, and setbacks from development based on the hazard, not the bank of the creek.
Taos welcomes new ski area owner
TAOS, N.M. – For its newsmaker of the year, the Taos News named hedge fund manager Louis Bacon, soon to be the owner of the Taos Ski Area.
Sale of the ski area by the descendants of Ernie Blake, who created the ski area in the early 1950s, is expected to be complete before the end of winter.
"The announcement that Bacon will be the Ski Valley's new benefactor is too recent to know what the implications are," said the Taos News. "But Taoseños who treasure (the ski area's) funky character while realizing it's time for a facelift are watching closely to see what happens next."
Bacon told the newspaper that his favorite runs at Taos are off-piste. That probably shouldn't be surprising, given his love of hunting and undeveloped lands.
He grew up with the largesse to attend Middlebury College in Vermont, but made the most of his breaks as he entered the financial world. In 1987, he founded Remington Trading Partners and profited greatly. Despite setbacks from the turmoil of Europe in recent years, he has a net worth estimated by Forbes of $1.4 billion.
After the 1989 death of Blake, a German immigrant, his children continued to operate the ski area. But revenues never were enough to finance their dreams for improvements.
"We — this family — we have all these amazing ideas, but the ski area itself never makes enough money to do them without risking our ability to pay our people," said Adrian Blake, a granddaughter of Ernie Blake.
She told The Denver Post in December that one reason the family chose Bacon was he would stick with the flavor and character of Taos that exists. "They aren't going to come in and knock down all the buildings and build an Intrawest ski area," she said.
A 2012 master plan was described by the Forest Service as a way for Taos to compete with the expanded ski resorts elsewhere in the west. Among the changes being planned are a chair atop Kachina Peak.
Bacon, 55, also owns several major ranches in Colorado, including the Trinchera Ranch, which is located at La Veta Pass, in the Sangre de Christo Range. He spent millions of dollars to block a high-voltage power line that two utilities wanted to string across the property and placed a conservation easement on 77,000 acres and gave it to the U.S. Fish and Wildlife Service.
In December, Bacon and Ken Salazar, the former U.S. Secretary of the Interior, who grew up near Bacon's Colorado ranch, announced a new conservation-minded political group, called America's Conservation PAC.
They said the PAC is "dedicated to strengthening our nation's long-standing, bipartisan tradition of conserving lands and cultural resources for future generations to enjoy," according to a report in Forbes.
"Conserving land and cultural resources for our children and our children's children is neither a liberal nor a conservative value. It's not Republican or Democratic, neither an urban nor a rural idea," Bacon said.
"It is so important to protect and preserve those physical places that truly define a region — however tough the fight — that we are coming together to help elected officials who support the future over the immediate."