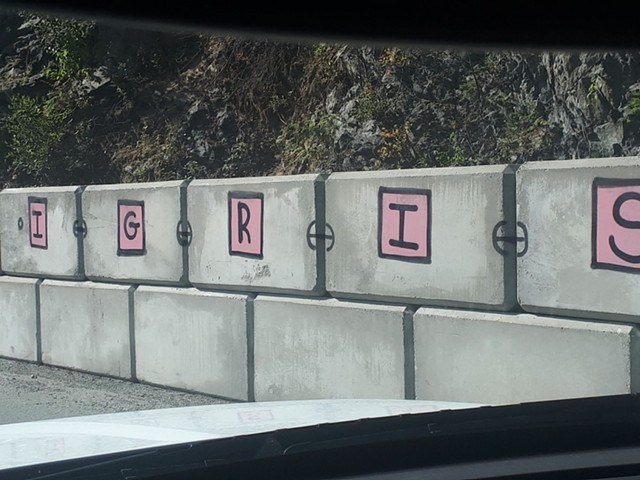 Pemberton RCMP is hoping to identify the person or people responsible for a graffiti tag that has been popping up all over the area this summer.
Since July, police said in a release that they have "noticed an increased amount of graffiti on various items throughout the region." The graffiti all contain the tag "IGRIS" and "vary in size and style," police said.
The tags have been noted on both public and private property, according to the release.
"The cost to the community and the private citizens to clean up the damage as a result of the mischief is costly and police would like to identify the person(s) responsible," police said.
Anyone with information is asked to contact the Pemberton RCMP at 604-894-6634, or Sea to Sky Crime Stoppers at 1-800-222-8477 to remain anonymous.