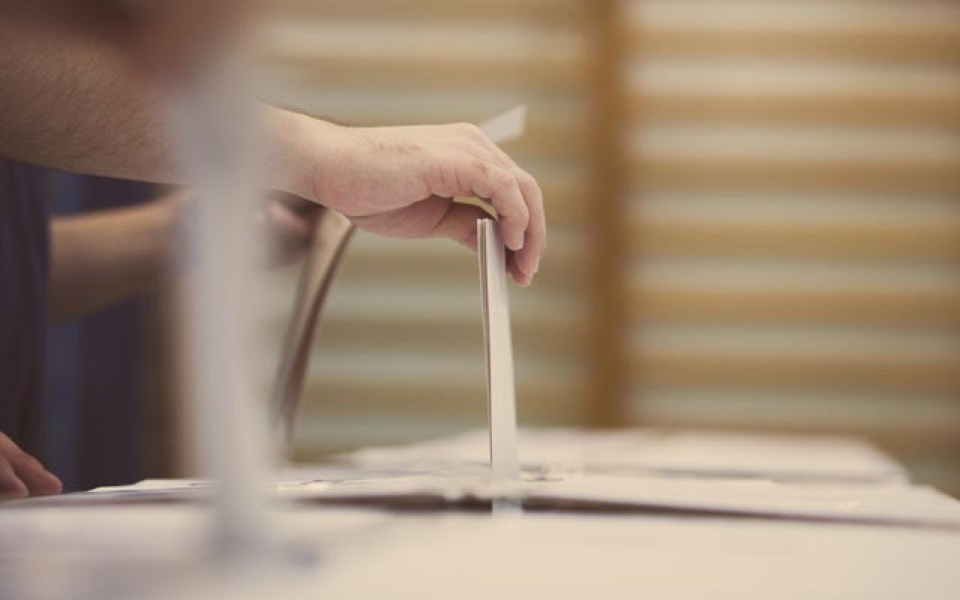 The race for the mayor's chair was over before it began.
With no one running against him, Jack Crompton will be acclaimed.
Though he can't officially be elected by acclimation until 4 p.m. on Sept. 24 (once the deadlines to challenge nominations and withdraw candidacies have passed), Crompton is effectively the next mayor of Whistler.
Reached by phone after the nomination period closed on Friday, Sept. 14, he said he was speechless.
"I am so grateful for the trust that our community has shown in me, and I cannot wait to get to work with the new council when they're elected," he said.
"But between now and then there is lots of work to do, so I'll be nose to the grindstone between now and the election."
The official declaration will take place at 4 p.m. on Sept. 24 in the Flute Room at municipal hall, and will be open to the public.
Following the election, Crompton said his first priorities will be getting to know the new council, getting them up to speed on work already underway and establishing a new set of strategic priorities.
Who will be joining Crompton on council is anyone's guess at this point, as 20 candidates will vie for Whistler's six council seats (in alphabetical order): Steve Andrews, Gord Annand, Lance Bright, David Buzzard, Arthur De Jong, Larry Falcon, Jen Ford, Ralph Forsyth, John Grills, Nathan Hawkins, Duane Jackson, Tova Jamernik, Cathy Jewett, Miroslav Kolvek, Janice Lloyd, Jeff Murl, Ira Pettle, Brian Reid, Melanie Tardif and Dawn Titus.
Each candidate's nomination forms can be viewed at www.whistler.ca/election.
Read on for profiles of some of the candidates (presented in the order they were reached by Pique), and check back in the coming weeks for the rest.
Head to www.piquenewsmagazine.com for full election coverage in the lead up to the Oct. 20 vote.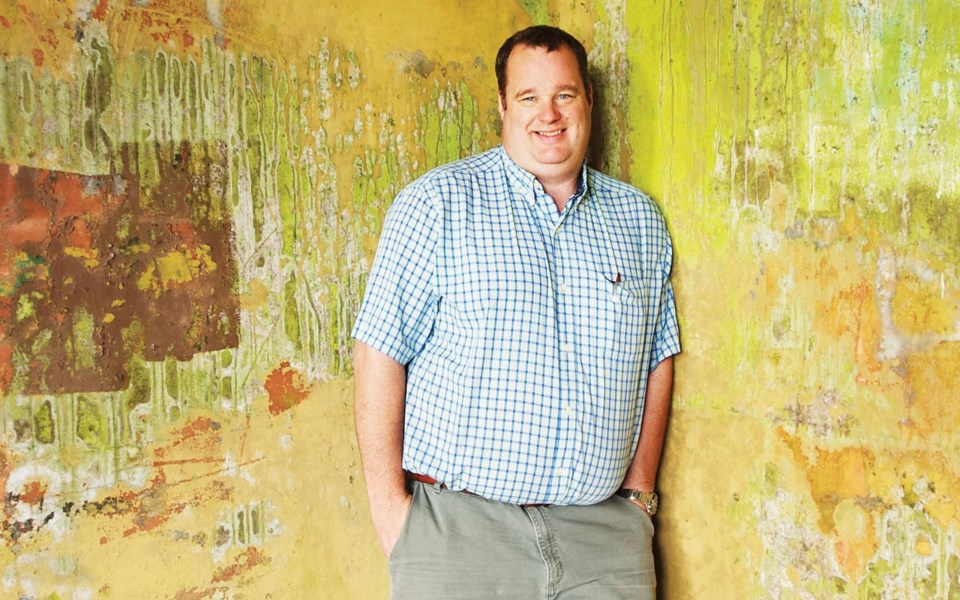 DAVID BUZZARD
As moderator of the popular Whistler Politico Facebook page for the past seven years, David Buzzard has been witness to all the hot topics of the past two terms—and some colourful exchanges to boot.
"Discussion is important, but you can't have a discussion if people are screaming at each other and hurling insults and all the rest of it. If you just leave it, everything turns into Lord of the Flies in a heartbeat," Buzzard said.
"But on the other hand, you don't want to say, 'Well I'm going to stop you from saying something because I don't agree with your position,' because that makes for a really boring conversation."
Buzzard's guidelines for the group are simple: all political views are welcome (within reason), be mindful of what you're saying and be prepared to defend your position in a polite and reasonable way—a philosophy he will bring to the public realm when he runs for council on Oct. 20 (he has turned over his moderating duties to a neutral third party in the meantime).
Aside from a few missteps (like spending nearly $7 million on the Gateway Loop), Buzzard commended the work of the current council.
"Other than a few things like that, they've left everything in really good shape. Municipal finances are very solid. All the funds are paid up, (and) we haven't had really large tax increases," Buzzard said, comparing the past seven years to the mayor and council that came before it, which had to drastically raise taxes by 20 per cent over three years.
"The first and foremost role of council is to make sure that that doesn't happen again," Buzzard said.
"Housing and ball fields and bus shelters and any other project that needs to get done, none of that happens unless the finances of the municipality are looked after."
A professional photographer and photojournalist by trade, Buzzard moved to Whistler with his family as a child in 1974. (Full disclosure: Pique has puchased Buzzard's professional photography in the past).
As for his platform, he's keeping it simple.
"From years of covering politics, the one thing I've found is just that all good governments are inherently boring," he said.
"If you have a big angry mob showing up to every council meeting, then you're probably doing something wrong. And so all the stuff I'm running on is kind of boring."
Some of his priorities if elected: fiscal responsibility, supporting resident housing initiatives (in Cheakamus and elsewhere), a long-term plan for waste disposal, a municipal solution for disgruntled Cheakamus owners on the District Energy System, a new home for the Whistler Museum and more.
Find more at www.votedavidbuzzard.com, or on Facebook (Vote David Buzzard).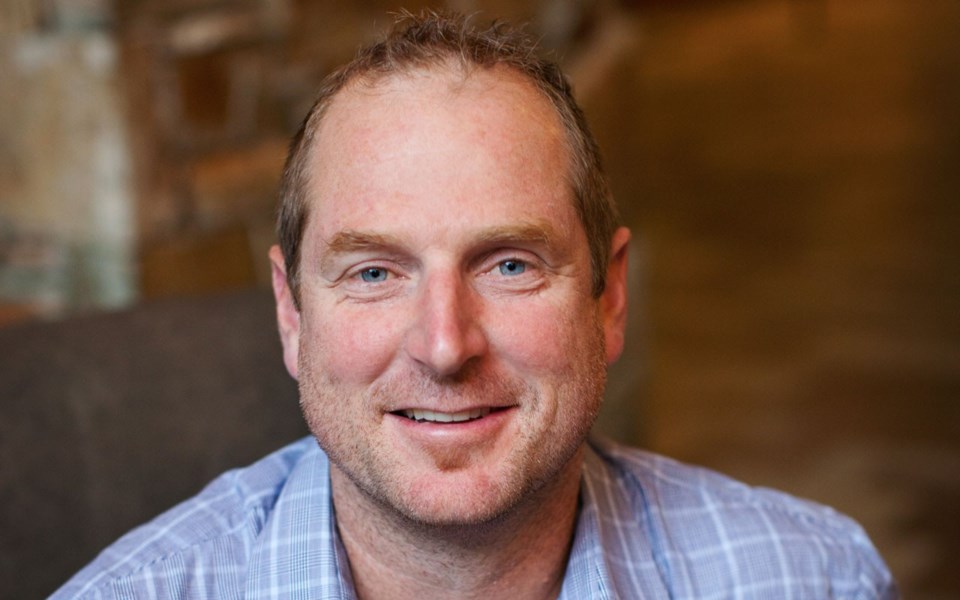 NATHAN HAWKINS
Like many before him, Nathan Hawkins was first drawn to Whistler by one thing—or rather, millions of tiny things.
"The snow," he said, without hesitation. "I basically came as a snowboarding instructor living in staff housing, and worked my way up to be able to afford a house in town."
Asked if living the staff housing life offers him a perspective unique to some of the other candidates, Hawkins laughed.
"Well, it was good fun. I enjoyed it," he said.
Originally from Australia, Hawkins came to Whistler in 2006 and has been a Canadian citizen since 2015.
"I just feel that Whistler needs a younger voice ... that's probably one of the biggest reasons why (I'm running)," said Hawkins, 39.
A husband and father of two young girls, Hawkins now works as a construction manager in Whistler.
If elected, he said his main priority will be to "keep Whistler Whistler."
"The livability (and) the future for the kids obviously is a big one, for my kids and young families in town," he said.
To Hawkins, keeping Whistler livable means addressing shortages in housing and daycare, and the lack of affordability resort-wide.
"It ties into food, utilities, daycare, the small businesses. Small businesses will definitely flourish if it's affordable for staff," Hawkins said.
"I know personally I'm turning down a lot of jobs because I don't have the staff to do it ... you can see it around town, what's happening."
Having spoken with previous elected officials in town, Hawkins said he understands how to be an effective advocate at the council table.
"You need to whittle down the list and focus on the biggest issues that you feel that you can make a difference in, and help push them through to make it work," he said, adding that he doesn't want to make promises and not be able to deliver, recognizing decisions aren't made by one person.
"It's just trying to push it towards staff and make sure that they're making the right decisions and moving in the right direction," he said.
"I don't want to come in there and just waste what the previous council have done (with housing). I'd like to try and work on what they've already set and move that forward."
Hawkins has sat on the board of the Whistler Farmers Market for eight years, and was elected chair last year.
"That in itself has been a challenge, and exciting as well," he said. "I'm trying to deliver good governance on that sort of front, so I'm hoping that will help my experience and then push me over towards council."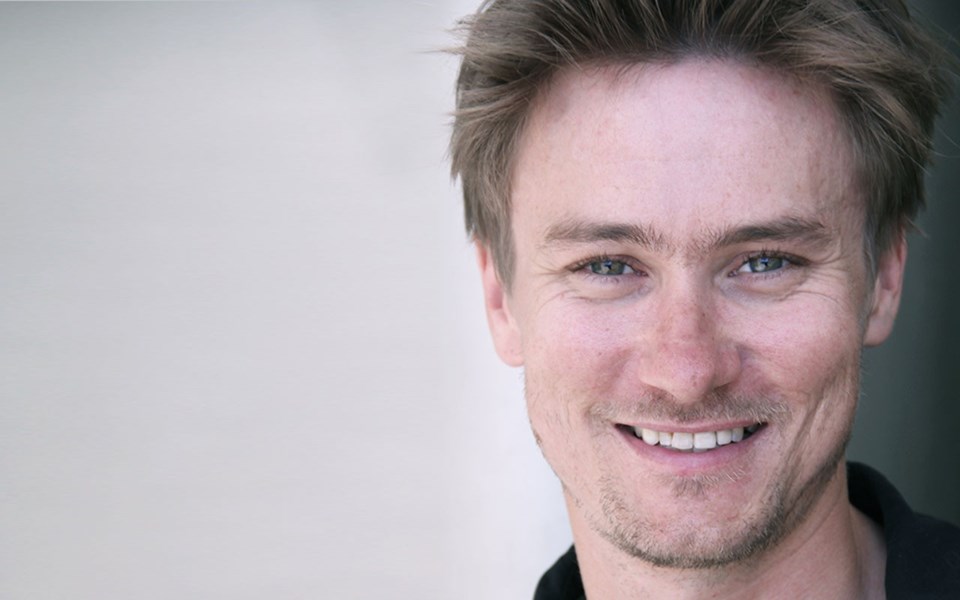 STEVE ANDREWS
For as many times as Steve Andrews has left Whistler, something keeps drawing him back.
"I always go through this cycle of being 'over it' in Whistler, but then going elsewhere and realizing that, for all the cons, there is still a whole lot of pros," he said.
"Instead of whining about the cons, I want to change that, and help everybody else in the process ... I think there's just a better way to do things."
Andrews, 35, will be familiar to Whistler voters, having run for council in 2011 and again in last year's byelection.
"I enjoy the process, because I think a lot of issues come up that sometimes people don't consider," he said. "That's why I like being part of the discussion ... I'm single, I don't have a family, I'm just doing my best like everybody else to try and carve out a career and a life and everything like that, and just seeing sort of unnecessary struggles along the way."
Andrews is among the small handful of candidates hoping to give a greater voice to Whistler's younger population.
"If we want to actually say that we're in a democracy and the people control the government, then we need a representation of the largest demographic in town, which is people 18 to 35," he said.
Andrews has taken on a variety of roles since arriving in Whistler on New Year's Eve 2003—coaching tennis and skiing, driving taxi, working in restaurants, landscaping, backcountry guiding and teaching avalanche courses among them—carving out a niche for himself as a freelance writer and videographer along the way.
Asked about his priorities if elected, he said he wants to take a different approach to campaigning.
"I think politicians are very quick to promise things, and say, 'If elected, I will do this. If elected, I'm going to do this,' and then they fall short and everybody gets upset," he said.
"I'm not going to say 'I will do this and I will do this,' because there's six other people in the meeting and I'm just one voice, but I want to present positions and standpoints."
A focus on nurturing local art and artists, for example, or an emphasis on the environment.
"I think we really need to put the planet and our actions towards the planet as a huge priority, and I don't think we're doing that now. I think we're saying a lot but we're not doing a lot," Andrews said.
Though obviously a discussion to be had with mayor and council if he's elected, Andrews said the Resort Municipality of Whistler (RMOW) is long overdue for an organizational review—and he's got some big ideas about the government model itself.
"The council is effectively the board of an $80-million corporation ... I think the tail wags the dog in a lot of cases," he said.
"I think we like to say we're in a democracy, but the reality is if you look at top-down hierarchical models, things get lost with personal issues, egos, money—so many things get in the way between a true exchange of information."
Instead, democracy should work more like a neural network, or an open-source computer program, Andrews said.
"I think the more open the information is, the more people can learn and understand what's going on. If people feel like they're actually having an input, then people will be more engaged."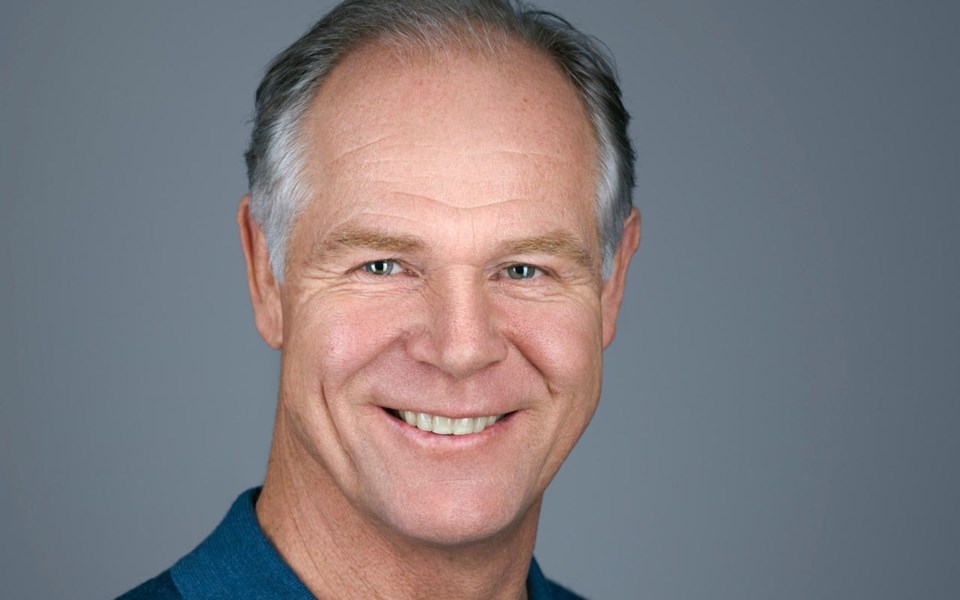 DUANE JACKSON
After four years away from the council table, former councillor Duane Jackson is throwing his hat back in the ring.
Jackson said he sees a community "stressed by success," and a range of critical issues to be addressed in the next four years: affordability, housing, overcrowding, transportation, the environment and recreational amenities among them.
How should Whistler go about tackling them?
"It's a good question, and it's a big question. I think everyone talks about housing, but housing means people, and I think you've got to break it down," Jackson said.
Looking at it demographic by demographic, everyone is impacted by the housing crisis, which in turn has had a spinoff effect on other areas of the community, Jackson said.
A lack of affordable employee housing for seasonals has led to a stressed and overworked workforce, which has led to a greater need for social services.
Young families who are able to find affordable housing struggle to find daycare. As the families grow, the local schools are strained for space and amenities see a rise in demand. Eventually they need to find bigger homes, and further down the road, seniors housing—both of which are hard to come by in Whistler.
"I think there's a lot of issues right through our complete demographic, that you kind of need to look at from a higher standpoint ... As you solve a problem in one place, it certainly helps, because everything moves around," Jackson said.
"So it's trying to figure out what the best thing is, what the best investment is, that's going to give you the biggest impact."
A designer, planner and builder by trade, Jackson has lived in Whistler for 26 years with his wife and three kids.
During his last stint on council, he sat on the RMOW's Finance and Audit Committee and Illegal Spaces Task Force (serving as chair of both), as well as being involved with the Whistler Public Library, Whistler Housing Authority, Whistler 2020 Development Corp., Cheakamus Community Forest and Audain Art Museum.
The next council's first order of business will be catching up on work underway in Cheakamus and private-sector housing proposals (see story on page 14), Jackson said.
"Trying to get up to speed on where those are at, and what can be done, and what's affordable, and what the balance is, that's the job of the next council, and I see my strengths and my history being kind of useful," he said.
"It's going to take a lot of people with a lot of experience and a lot of perspectives to help try and figure out what to do next. I think it's recognized that we're not going to solve it all, but what are the next steps?"
Jackson can be reached by email at duanejacksoncouncil2018@gmail.com.
JOHN GRILLS
Two-term incumbent Councillor John Grills didn't wake up one day and decide to become a politician—he just wanted to help his community.
"It was back in 2011 when we had the really depressed business levels, and I felt the community was without strong leadership, and I can sit and complain or I can see what I can do to assist," Grills said.
And yet, seven years later, Grills still feels there's more he can contribute.
"I think we've accomplished a lot, and there's a lot on the go right now. I'd like to get some of those projects over the finish line," he said, pointing to things like the Official Community Plan, Cheakamus Crossing Phase 2 and other housing projects.
"In a perfect world, it would have been nicely all wrapped up and (Mayor) Nancy (Wilhelm-Morden) can retire with a few more things accomplished, but we have done a lot."
Some of Grills' noted accomplishments over the last term include work on wildfire, the new Nesters Waste Depot and Whistler Community Services Society building, the Audain Art Museum, increased transit and free transit weekends in the summer, and acquisitions like the Parkhurst and Prism lands.
"And as much as it's not enough, Cloudburst (in Cheakamus Crossing) was opened and two more Whistler Housing Authority buildings are on the way," he said.
During his time on council, Grills has sat on more than a dozen boards and committees, including serving as chair of the Finance and Audit and Human Resources.
The last two councils that Grills has been a part of have been widely credited with the resort's recent record-breaking visitor numbers and financial success.
While some might like to see things slow down, Grills said he would like to see current levels maintained.
"I sit on the Advisory Design Panel and you see a lot of buildings (reinvesting) ... That's been happening over the last three or four years, and that's a result of confidence and business levels that allow them to invest, so I want to see us maintain that," he said.
"At the same time, how do we, as a community, enjoy this place that brought us here in the first place, and protect it?"
Grills first came to Whistler to ski in 1975, and his first foray into the local business community came when he opened The Keg at the Mountain in 1983.
A few years later, he and his wife moved to the resort, where they raised their three kids and have lived ever since.
If reelected, Grills said his priorities would be continuing the work on the housing files, working with existing homes on energy efficiency under the BC Step Code and working with government partners on regional transit.
"I don't talk a lot about myself, but I think I have a bit of a knack for it. I can look at all the issues and try and find a solution," Grills said, adding that everyone comes to the table with different opinions and experiences.
"It's sitting there and finding, 'OK, well how can we make this work?' and I look not only to make the decision that affects the community today, but what's it going to look like 10 years from now or 20 years from now?"
KEY DATES
Sept. 21: Last day to withdraw from being a candidate.
Sept. 22 to OCT. 20: Campaign period.
Oct. 4: First day to send out/pick up mail ballot packages
Oct. 10 and 13: Advance voting opportunities
Oct. 18: Last day to fill out an "Application to Vote by Mail" form; last day to send out mail ballot packages.
Oct. 20: General Voting Day
Oct. 24: Declaration of official results