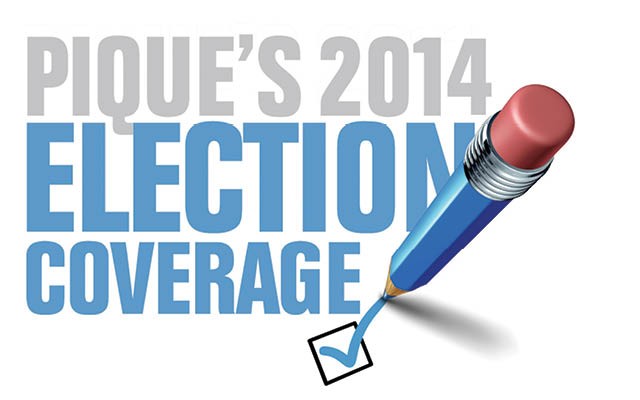 And then there were 15.
With the passing of the deadline for candidates declaring their intention to run in the November 15, 2015 municipal election, democracy seems healthy in Whistler with 15 candidates taking part.
When nominations closed at 4 p.m. on Friday, Oct. 10, two candidates were running for mayor, incumbent Nancy Wilhelm-Morden and longtime resident Shane Bennett, who has run for mayor in the past.
Eleven people filed their papers to run as Whistler councillors. Three are incumbents Jack Crompton, John Grills and Andrée Janyk.
The remaining eight are Steve Anderson, Michael d'Artois, Pete Crutchfield, Arthur DeJong, Jen Ford, Tristan Galbraith, Sue Maxwell and Keith Tindle.
With two openings for school trustees, the two candidates Chris Vernon-Jarvisand Rachel Lythe were acclaimed by chief elections officer Lorna Dysart.
Meanwhile in Pemberton, only two names are in the running for mayor following today's 4 p.m. nomination deadline.
Current councillor Mike Richman will run against Gerald Mohs for mayor of Pemberton. Former councillor Mark Blundell, who had submitted nomination papers earlier this week, withdrew his nomination before the deadline.
There are eight people vying for Pemberton's four councillor positions: Incumbent councillor James Linklater, Rebecca Barley, Deborah Essletine, Jennie Helmer, Kiyoshi Kosky, Joanne Molinaro, Karen Ross and Robert Szachury.
Patricia Westerholm is running unopposed for school trustee in Pemberton and has been acclaimed.
In the Squamish-Lillooet Regional District, a number of new names appeared before today's deadline.
In Electoral Area A, incumbent director Debbie Demare is running unopposed. In Area B, incumbent director Mickey Macri will run against Ron Rooke and Eckhard Zeidler.
Three people are vying for the soon-to-vacated seat of director Susie Gimse in Area C — Russell Mack, Kevin Damaskie and Lee Brodowski.
In Area D, Tony Rainbow and Pam Tattersfield will run for outgoing director Moe Freitag's seat.
Rebecca Barley (Area C) and Laura Godfrey (Area D) are running for school trustee. Stay tuned to Pique in the coming weeks for full election coverage.