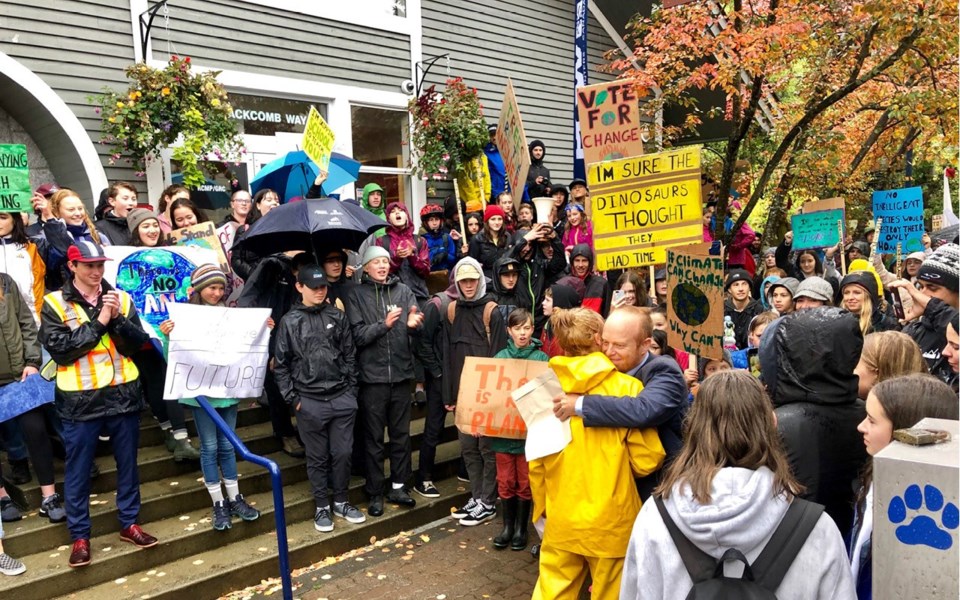 Hundreds of Whistlerites took to the streets today, joining millions around the world who participated in a Global Climate Strike.
A crowd of approximately 400 people of all ages braved the rain to march from Lost Lake Park, through Whistler Village to Municipal Hall to protest climate inaction, many toting handmade signs bearing slogans like "Whistler let's lead the change," "Climate action now," "There is no planet B," and "I'm sure the dinosaurs thought they had time too!"
Why begin the march at Lost Lake, versus a more central location in the Village?
"It's beautiful ecosystems and habitats like this that are being destroyed," march organizer Aaron Murray told the crowd before embarking. "We really want you to just breathe in the air; this first half of the march is all about respect for nature."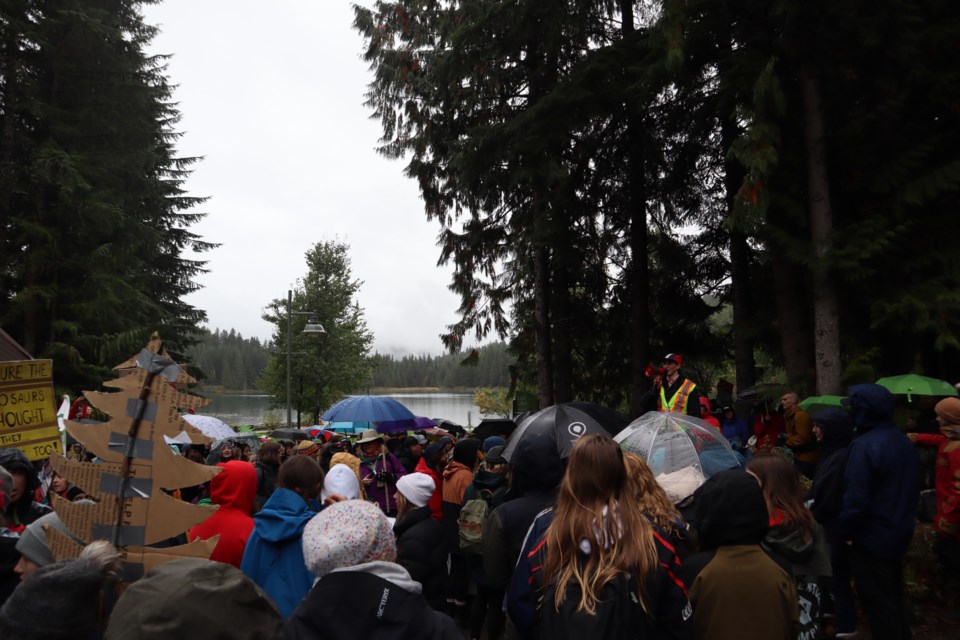 Leading the way were local students, inspired by the 16-year-old Swedish activist, Greta Thunberg, who began the Fridays for Future climate strike movement last year. Thunberg participated in Montreal's protest today, alongside a crowd of nearly 500,000 people.
The global strike comes on the heels of last Friday's worldwide climate protests, intended to bookend the United Nations Climate Change Summit that began in New York on Sept. 23.
In Canada, protestors in 80 cities called on world leaders for increased action to combat climate change.
Following the Whistler protest, participants gathered at the Maury Young Arts Centre to listen to a series of speakers—including Claire Ruddy, executive director of AWARE; Conor Murray from Carbon Capture and Jade Quinn-McDonald, president of Whistler Secondary School's Student Environmental Club—before three of Whistler's candidates in the upcoming federal election took to the stage for a "mini-debate."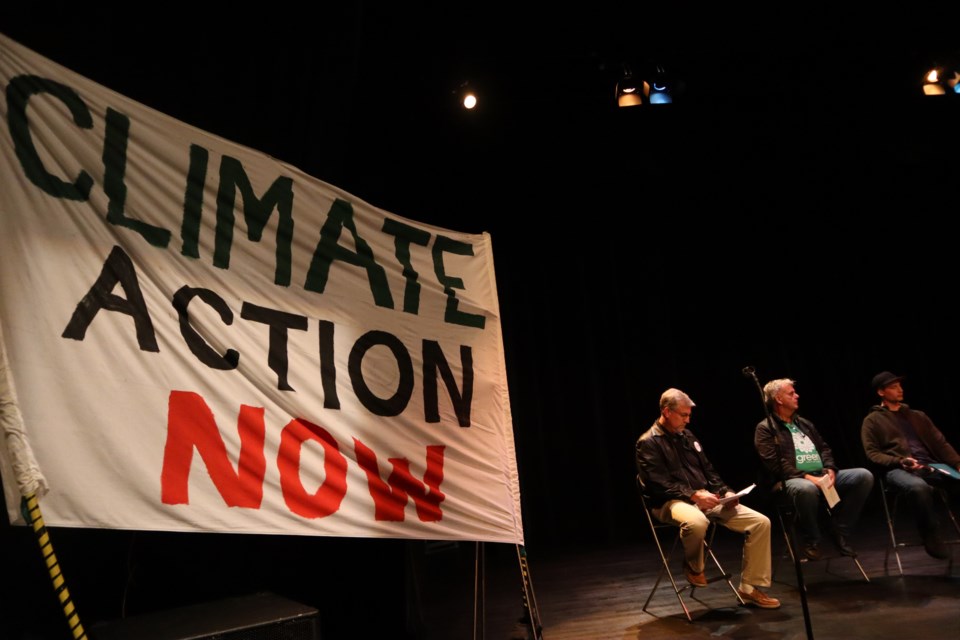 Robert (Doug) Bebb of the People's Party of Canada, Green Party candidate Dana Taylor and Gordon Jeffrey from the Rhino Party were each given a few minutes to talk about their party's stance on climate change and associated topics like the trans-mountain pipeline.
Liberal candidate Patrick Weiler posted a Facebook video from Gibsons, where he joined that community's climate strike.
Earlier today, Conservative candidate Gabrielle Loren shared that she, "found a minute between meetings to enjoy our beautiful riding" with her daughter's dog, but made no mention of attending any marches. Pique was not able to confirm how NDP candidate Judith Wilson spent the day.
I found a minute between meetings to enjoy our beautiful riding with my daughter's pup for today's #CandidCandidate 🐾🌲 @CPC_HQ #cdnpolil #elxn43 #westvan #seatosky #sunshinecoast pic.twitter.com/VOS8hOUW6q

— Gabrielle Loren (@GabrielleMLoren) September 27, 2019