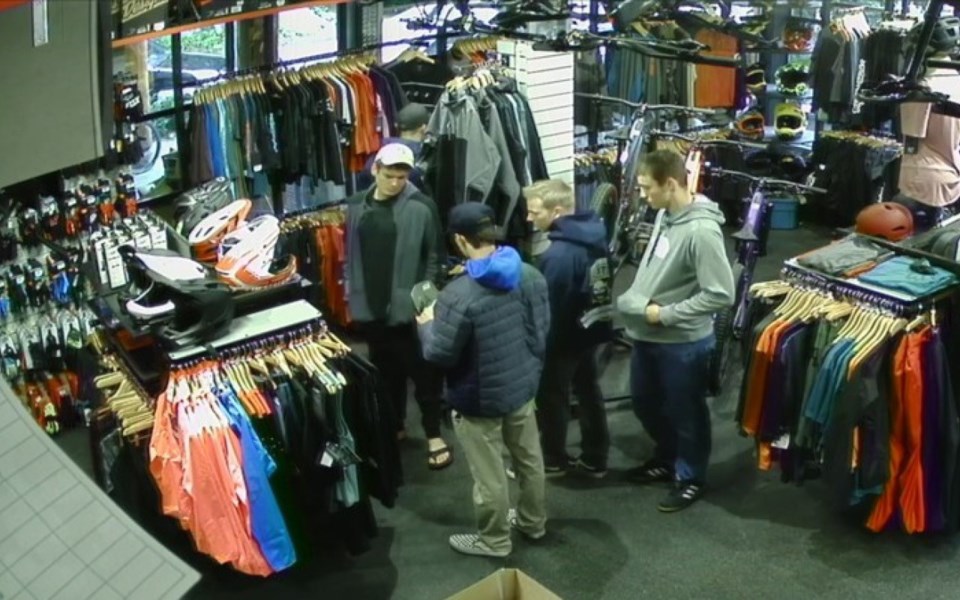 Whistler police have released security footage of a group of apparent shoplifters after several village stores reported thefts over a number of days this summer.
On June 29 and July 1, Whistler RCMP said it received several reports of stolen merchandise from a number of retail locations in the 4400 block of Sundial Place and the 4200 block of Mountain Square. Investigators indicated the thefts reportedly took place over a number of days.
Security footage from June 29 captured four males appearing to be in their early twenties walk into a store and "look around prior to selecting merchandise" before leaving the shop without paying, police said in a release.
Now, Mounties are releasing screenshots of the footage in the hopes the public can assist in identifying the suspects. Anyone with relevant information is asked to contact the Whistler RCMP at 604-932-3044, or Sea to Sky Crime Stoppers at 1-800-222-8477.